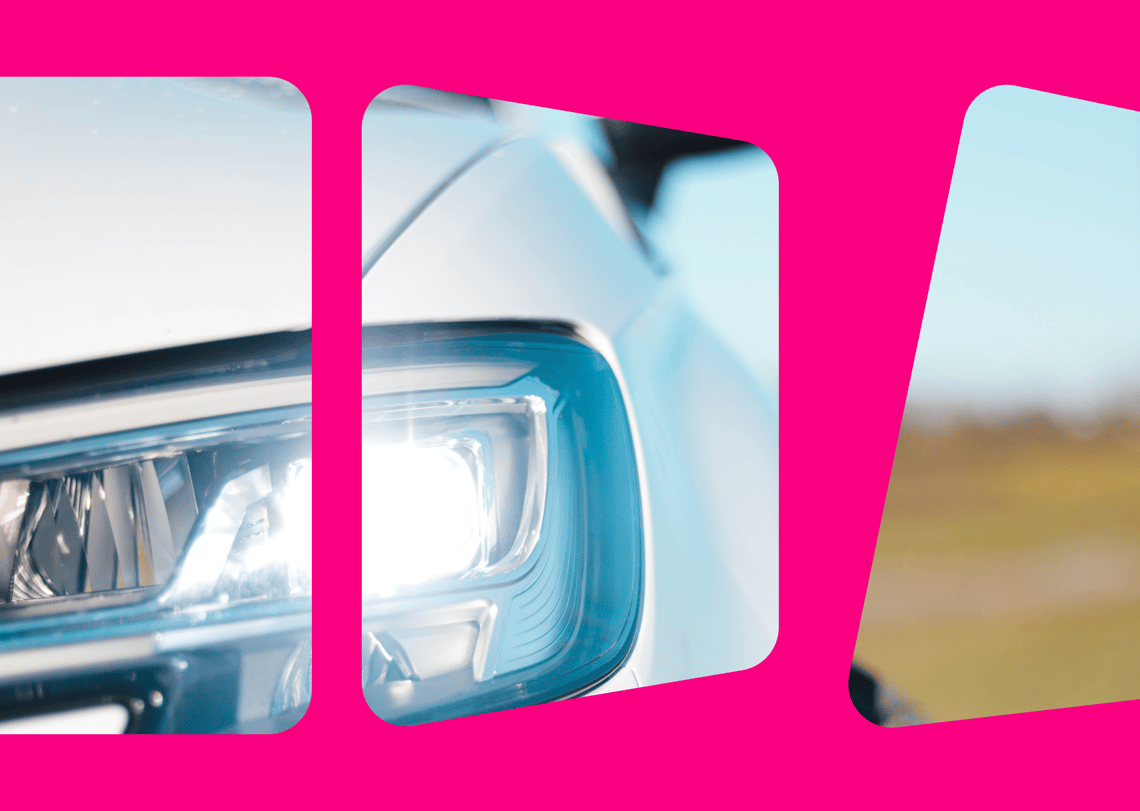 Many people seem to think that electric cars are a new concept but actually, innovators have been developing them since the 19th century. When we think of electric vehicles though, we may have the assumption that they're small and slow cars that can't really perform at the same level as petrol or diesel cars. That's not the case these days because of the advanced EV technologies that allow electric cars to have the speed and range of conventional combustion engine vehicles. Let's take a look at the best new electric cars of 2022.
Kia EV6 Hatchback
If you're looking for a futuristic car that would truly set you apart, better check out the Kia EV6 Hatchback. With its sweeping rear light bar along with its minimalist interior, heads would surely turn to get a glimpse of the EV6.
But this vehicle is not all about looks because, apart from being free from exhaust emission, it's also a green car with car seats made using recycled materials.
The EV6's entry-level model can take you up to 323 miles on just one charge. Want more power? The four-wheel-drive version of this model has over 300bhp, with a 314-mile range. An even faster model is also on the way, boasting a 577bhp.
The best thing about the Kia EV6 Hatchback is all versions are capable of up to 350kW charging. You never have to wait for a long time to recharge your car no matter the power output available.
Tesla Model 3 Saloon
You probably know the Model S and Model X since these were the first EVs that made electric cars look cool with their long range and stylish looks. With the Model 3, you can still get such features and enjoy awesome speed and acceleration of zero to 62mph in 3.2 seconds.
And what about the maximum range? You can choose the Long Range spec and get 360 miles! The Tesla Model 3 is clearly ahead of its rivals like the Jaguar XE, Audi A4, and the BMW 3 Series.
In terms of quality, performance, technology, style, and reliability, this is almost the perfect electric car. However, these things come with an expensive price tag. Expect the Model 3 to be more pricey than similar models.
If money is not an issue, this is a superb vehicle. But for car buyers who want a more practical alternative, there are many EV models that offer comfort, convenience, and adequate power and performance for everyday driving with price tags that won't burn a hole through your wallet.
Volkswagen ID.4 SUV
Maybe you've heard about the VW ID.3, the model that cemented the brand's reputation in the EV market. Now that the ID.4 is here, you can expect more offers and features in terms of design, performance, and style.
If you're looking for an SUV with a sat-nav, dual-zone climate control, and heated front seats, this is it! Choose one with a panoramic sunroof along with a two-tone white interior to make the cabin feel even more spacious and modern.
Now that we've covered the looks, how about the performance of the Volkswagen ID.4 SUV? This EV is great for city driving as it can get you up to 211 miles with ease. VW offers a more sporty GTX version of this model that can reach 298bhp.
With the two electric motors, you can get from zero to 62mph in just 6.2 seconds! If you're planning to go on road trips with this ID.4, be sure to choose the Pro Performance spec with a range of 322 miles.
Skoda Enyaq iV SUV
Eco-conscious car buyers will love this SUV from Skoda. If you want a truly environmentally-friendly vehicle, you can choose one that has interiors made using recycled plastic bottles. If you prefer leather, then they'd use materials tanned in olives harvested from sustainable trees.
The Enyaq iV SUV is more affordable compared to similar car models from other manufacturers. But don't think that it performs any less because it's actually more practical and you can get better value for your money. As for the range, this Skoda can get you up to 250 miles on a single charge.
Takeaway
There are more models from different car manufacturers coming in 2022! Car buyers have so many options to choose from – whether they want a practical car for city driving or a luxurious electric vehicle that can take them to breath-taking destinations, there's an EV that can definitely meet their expectations!
Have you decided on your next car? Now is the best time to shift to an electric vehicle. Reduce your carbon footprint and help improve the air quality in our cities by choosing an EV for your next set of wheels.
Try Carmoola
Be sure to use the Carmoola car finance calculator to help you budget your car purchase. Financing a car is a practical way to buy a car without using up a big chunk of your savings. Try Carmoola and know how much you can get.
Simply download the app and follow the steps. It won't take more than five minutes to do it, and once you're done, you'll get the result almost instantly! Learn more about how Carmoola works by clicking here. 🚘