Best Saloon Cars for a Refined Driving Experience
One of the oldest car types around, the saloon is also known as a sedan or executive car. No matter what you call it, there's no doubt that the saloon offers a refined driving experience with style, comfort and luxury all rolled into one. We've already covered the best hatchbacks and SUVs, and now we're turning our attention to the saloon. So read on and discover some of the best drives available in this all-time classic.
Mercedes-Benz E-Class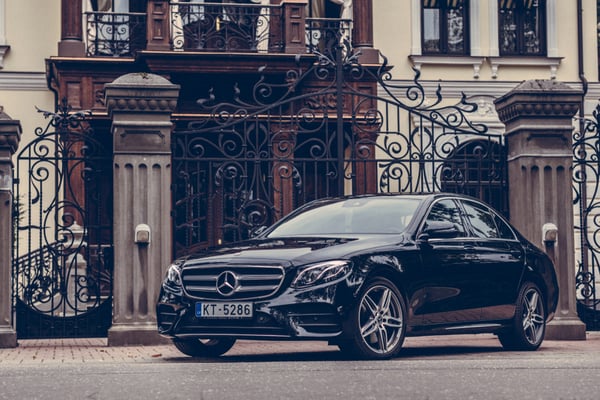 A seriously impressive all-rounder, the Mercedes-Benz E-Class offers pure driving pleasure. It's elegant in looks, comfortable to drive and comes with plenty of technology bundled in with the infotainment system. Plus, there's the MBUX powered dual-screen, which is set up to enhance the luxurious feel further. You can also get the E-Class in a hybrid model, along with regular petrol and diesel options.
Mazda 6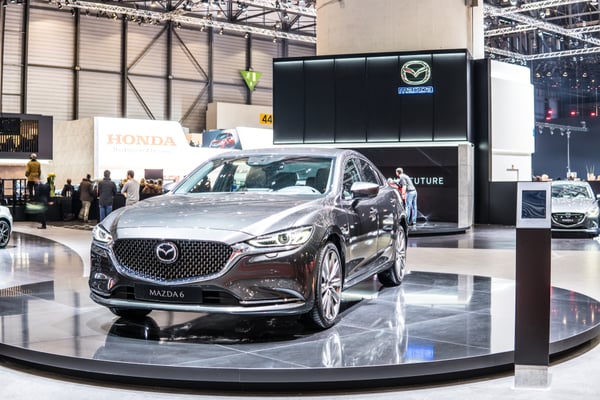 If you're not looking to spend the typically high prices associated with a Mercedes or other high-end cars, then try out a Mazda 6 for size. The latest version comes with a strong diesel engine and one of the best infotainment systems around. It looks good both on the inside and out, and there are loads of room for passengers too. That makes the Mazda a great option for families that don't fancy switching over to a compact SUV.
Tesla Model 3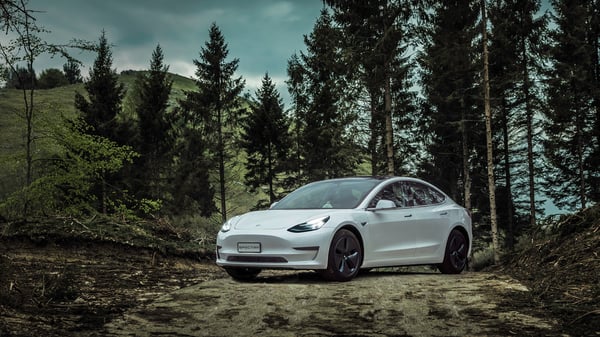 Go full electric with the Model 3 from Tesla and enjoy a modern saloon car with a range of 360 miles. Electric cars continue to grow in popularity, and Tesla is leading the way thanks to stylish looks, a spacious cabin and a superb five-star touchscreen. It's also Tesla's most affordable electric car, so you don't need to spend an arm and a leg compared to other models. Just make sure you've got somewhere to plug it in.
BMW 3 Series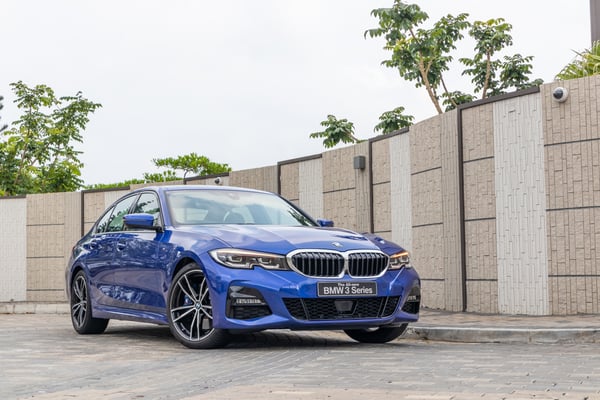 The BMW 3 Series is arguably the poster child for saloon cars. It redefined luxury and has been one of the carmakers best-sellers, going strong for more than 40 years and continuing to impress. It's quite possibly the best compact saloon on the market, thanks to excellent handling, driver appeal and superior engines that make the 3 Series a dream to drive. Long business drives never felt so good.
Jaguar XE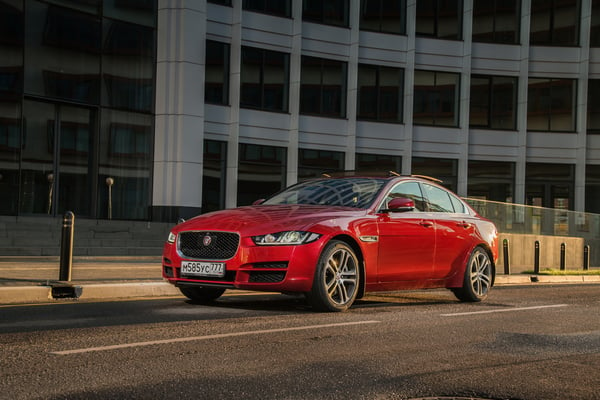 The Jaguar takes on the German car brands with confidence and, in the XE, has a saloon car offering a range of engines. Excellent steering and sharp handling make the XE a competitor, and it's well priced compared to other options from BMW, Mercedes and Audi. It loses a few points with a bland interior and not a whole lot of space. But when it comes to compact saloons, this is a car that more than gets the job done.
Audi A4
Another strong contender to high-end salons, the A4 gives Mercedes, BMW and Jaguar a run for their money. As far as all-rounders go, it's right up there at the top of the list with a minimalist look outside and a swish interior design. The engine range offers something for everyone, whether you're after an economic drive or a powerful one. It's spacious with plenty of room for passengers and also has great handling, though maybe not quite as good as the 3 Series.
VW Passat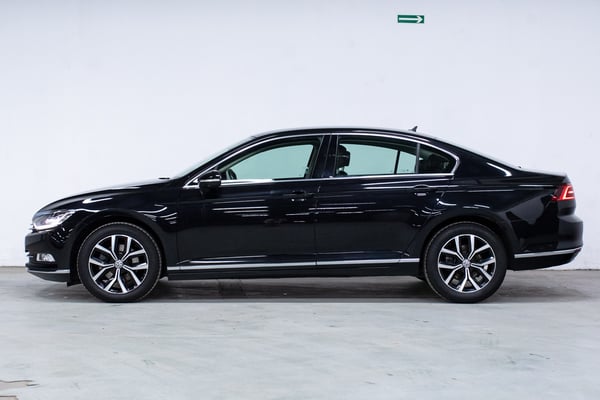 Sometimes the Passat gets overlooked, especially compared to its German counterparts. But you shouldn't write off this saloon car with plenty of space for drivers and passengers. As far as looks go, it's not the flashiest. Still, the Passat is a great drive with high-quality interiors and impressive tech. The new grille design on the latest models also gives it a bit more flavour, which is only enhanced by the LED headlights and a sporty R-line trim if you're looking at the higher-priced models.
Alfa Romeo Giulia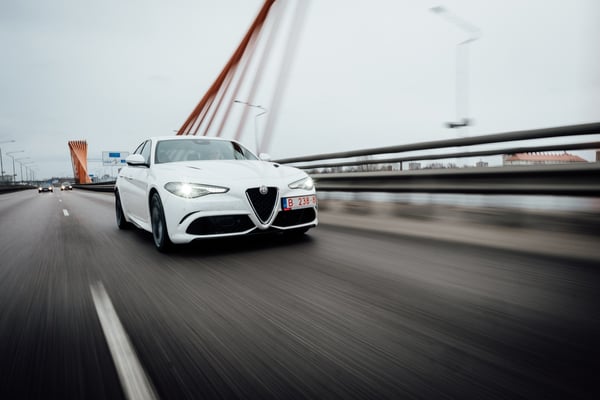 The Alfa Romeo Giulia certainly looks the part, especially in the Quadrifoglio guise with its Ferrari-derived 503bhp twin-turbocharged V6. In fact, this car has revived the Alfa Romeo brand, and it easily sits alongside the best saloon cars out there. Good handling balance, a compact on-road feel and agility only enhance the Alfa Romeo Giulia's credentials.
Volvo S90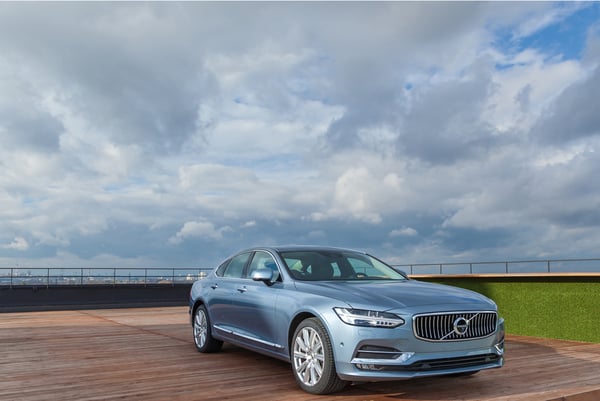 Volvo is currently in fine form with its S90, a saloon car that offers style and practicality. This car looks sleek, and it's not gone unnoticed by car buyers who seem to be buying the S90 in their droves. The interior holds up too, with a nine-inch, portrait-oriented touchscreen for the infotainment system. It's comfortable to drive and comes in at a lower price than some other saloons on the market, yet it doesn't skimp on the quality.
Best saloon cars around
There are saloon options for a variety of drivers, whether you want a big and roomy option or something more compact. If you're happy to pay a little more, you can really add some style to your saloon and turn it into an executive drive that everyone catches a glimpse of as it glides by. Compact SUVs might be setting the market alight right now, but you can't write off the saloon as a great option for a variety of drives.