Happy Valley Is Back but What Do the Stars Drive Off Set?
With 4 BAFTA awards, this Yorkshire-based crime drama centering on the personal and professional life of Police Sergeant Catherine Cawood has taken British television by storm, and we have to admit we are huge fans.
To give you guys unprecedented access to the casts lives, we have put together a list of the characters cars in this blog post, so you can learn a little more about the cast when they aren't on your TV screens! Enjoy today's blog post...
What is Happy Valley?
If you have never watched the show before, first off, watch it. However, if you don't have the time we have taken a few moments to run you through the ins and outs of the show...
Dark, edgy, and surprisingly suspenseful, Happy Valley dispenses some of the more oddly liberating violence on television. With an incredibly impressive 95% audience rating on Rotten Tomatoes, Happy Valley has definitely impressed viewers all around the world, not just in the UK, where it first aired on the BBC. The show follows the lead actress, Sarah Lancashire (Sgt. Catherine Cawood), as she goes through the trials and tribulations of being on the police force whilst dealing with her own personal traumas. So, sit back, relax and let's get straight into the blog post...
Sarah Lancashire
The woman of the hour, and lead actress in this phenomenal show, Sarah Lancashire loves her private life, and definitely keeps herself to herself when she is not on our TV screens. However, her tight knit relationship with fellow actress Sherrie Hewson throughout the 90s led to a lot of media coverage. Most of all when they took road trips in their Peugeot 405 Mi16. Now, 90s experts will remember this car, and we certainly do, a bad boy car that could often be heard before it could be seen. Launched initially in 1989, the 405 Mi16 was the more mature and comfortable stablemate of the legendary hot hatch, the Peugeot 205 GTi. Production extended until 1995, with a mid-life change in 1993 signifying a 'Phase 2'. If we are remembering correctly , this was the car everyone wanted back in the mid 90s and Sarah managed to get her hands on one, and WOW did she look great in it!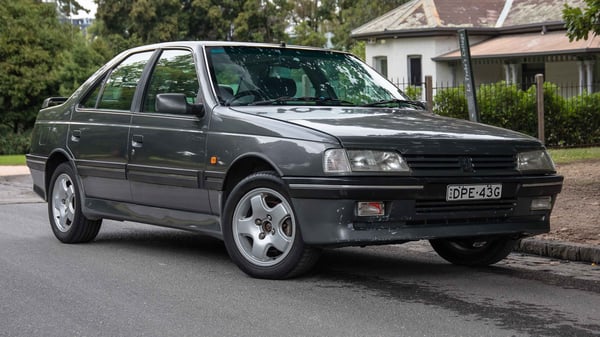 James Norton
James Norton is an English actor making a name for himself in film, TV and the stage. His acclaimed roles include Tommy Lee Royce from Happy Valley (which earned him a British Academy Television Award nomination), Grantchester's Sidney Chambers, Pierre Bezukhov from War & Peace, and Alex Godman on McMafia - solidifying his standing as one of Britain's brightest stars! And he has a car to match it, in the beautiful looking Audi q5. The Q5 is a mid-size luxury SUV from Audi, and the first-generation model was the second SUV to be added to the Audi lineup after the Q7 seven seater. The Q5 has also done the numbers for Audi ever since it came out in 2008, selling in vast quantities pretty much everywhere it's available. Audi actually recognised it as the "world's best-selling premium mid-size" SUV for some six years, ahead of the BMW X3, Mercedes GLC/GLK and the Q5's Porsche Macan cousin. Now, let's take that with a pinch of salt. We could technically say we are the best blog writers in the UK, but we like to let you guys decide that...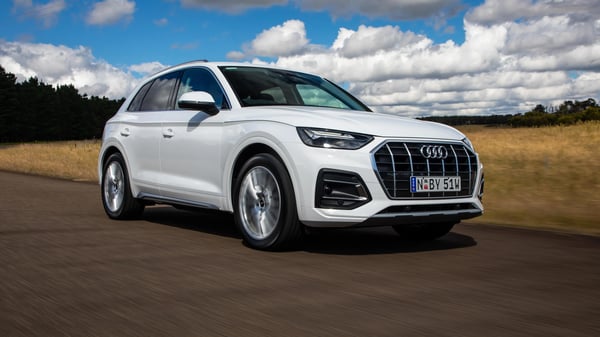 George Costigan
George Costigan has an expensive taste, and we love to see it. Now, throughout our celebrity blog posts, this car alongside the Range Rover has probably popped up the most, and it is the Bentley Continental. George is spotted here, we must admit looking very stoic in front of his silver Bentley. We just wished we looked the same in front of our 2nd hand Vauxhall Corsa 😂
Now, the Bentley Continental is the ultimate grand touring car. We have mentioned so many time about this car's ability to combine power and comfort all in one, and for us, it's very close to the perfect vehicle. With the Continental GT range, drivers can choose an experience that perfectly meets their needs; whether they're looking for unrivalled performance and sporting luxury with the GT Speed model, or prefer a more relaxing journey in comfort and style with the Azure edition. Whichever path you take, expect to travel like royalty - four adults fit comfortably in this ultimate grand tourer while generous luggage capacity allows plenty of room for all life's luxuries! I know this must sound like a Bentley advert, but we really like this car!!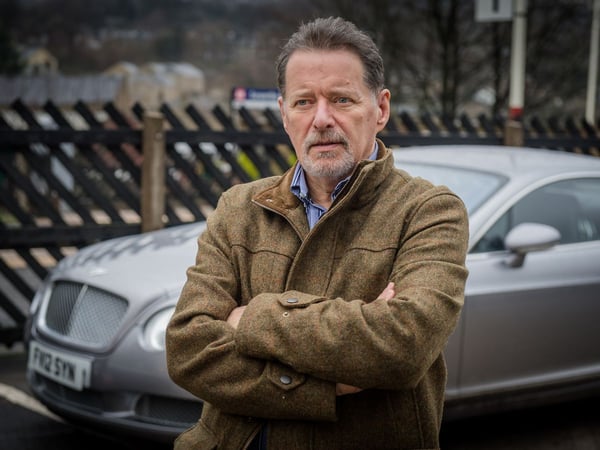 Joe Armstrong
And with Joe Armstrong, things take a small turn for the worse. Now, we don't like to end the blog post on a downer, but we had to include this classic car in our collection. And of course, it is the former car of Joe Armstrong, the Chevy Nova SS. It unfortunately got stolen, however, we had to include it, because this was like a teleportation back to our childhood. In 1962, Chevrolet stepped up their compact car game with the introduction of the Nova nameplate. Designed to compete against Ford's powerful Falcon model, Chevy designed a conventional vehicle that was rushed to market quickly and cheaply - otherwise known as the X-body! It also saw life in Canada and Chile as Acadian variants. With this addition to its lineup, it seemed like Chevrolet had all bases covered for drivers seeking both style AND practicality! Joe found this to be a huge selling point, and managed to grab himself a convertible version. Not bad Joe, not bad at all!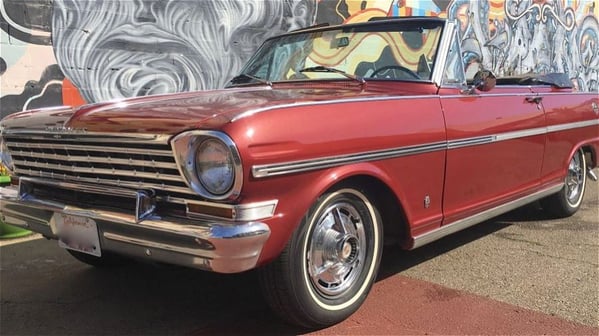 Takeaway
Happy Valley is an incredible show that has won the hearts of viewers and critics. We can see why the cast has such an impressive set of cars, that's for sure. If you enjoy checking out the cars of our best loved TV stars then why not check out our blogs about The Crown , or Doctor Who or even Freddie Flintoff.
Now, if you're looking at financing your car purchase, look no further than Carmoola. We offer competitive rates on car finance and make sure that you get the best deal possible. No matter what type of car you choose, we can help make it happen with our flexible car financing methods. Just check out the 'How it Works' section for more information.
If you enjoyed today's blog post, make sure you leave a comment in the section below, and why not check what budget you are eligible for using our Calculator tool? See you next time 😀