The Best Barbie Cars Over the Years
Welcome to Barbie's World, where the pink is brighter, the fashion is always on point, and the Kenergy is off the charts.
What better way to celebrate the release of the Barbie The Movie, than looking back through the years to see the vehicles throughout her journey. Ken may also come along for the ride, too.
Barbie's Early Automotive Adventures
The vibrant 1960s saw Barbie make her grand entrance into the automotive world with her first car, the Austin-Healey Roadster.
With its sleek design and undeniable charm, this classic was more than just a mode of transportation – it was a symbol of the times.
This Austin-Healey roadster represented independence and let Barbie explore beyond the dollhouse. With Ken acting as her co-pilot, they embarked on countless adventures, embodying the decade's zest for life.
This roadster was more than a car; it was Barbie's passport to a world of possibilities, marking the start of Barbie's enviable car collection.
The Iconic Pink Corvette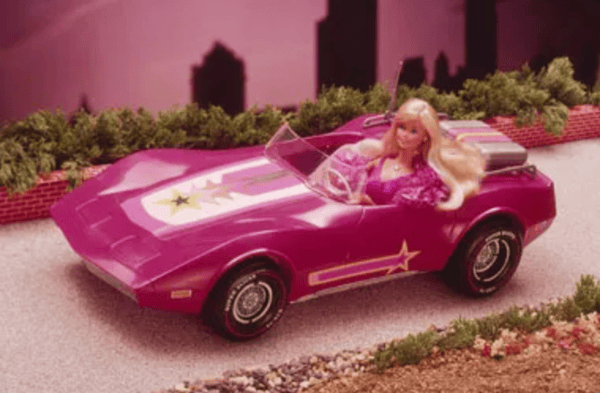 How can we cover Barbie's best cars without mentioning the pink Corvette, otherwise known as the Starvette?
It's one of the most iconic Barbie rides of all time and is more than just a vehicle. The Corvette is as much a piece of Barbie as her fashion-forward style.
The vibrant hue of pink and sleek design reflect Barbie's bold personality and trendsetting style. With its unmistakable charm, the Starvette became a symbol of Barbie's independence, embodying her spirit of adventure and fearless approach to life.
Together, Barbie and Ken embarked on countless (imaginary) road trips in the Starvette, creating memories and inspiring generations of Barbie fans. The bright colour and stylish design encapsulate the essence of Barbie – bold, fashionable and always ready to try something new.
Barbie's RV and the Spirit of Adventure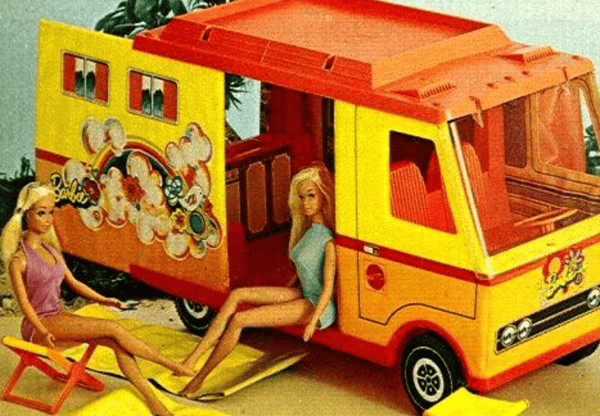 Talking of adventures, Barbie wasn't only about the convertible life.
Sure, catching the breeze as she zipped down the highway was a magical experience, but sometimes she wanted to get back to nature and spend a few days on the road.
Enter Malibu Barbie with her RV, which marked a new era of adventure for Barbie, Ken and friends.
Over the years, Barbie had numerous mobile homes, but the 1970s Traveler Camper was the pick for the bunch and even had its very own picnic setup and pop-out tent.
German Barbie - Porsche 911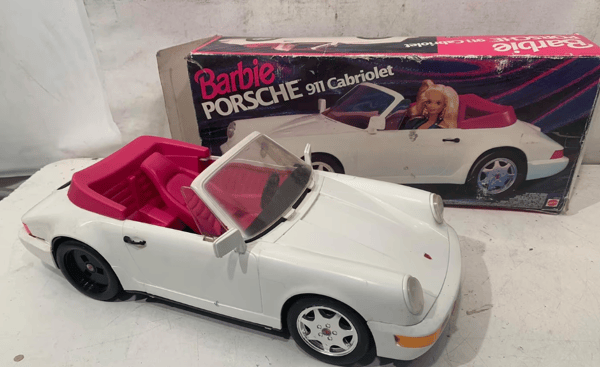 It has to be said that Barbie's taste in cars is exquisite.
Clearly not satisfied with a Corvette and RV, Barbie went German by adding a sleek Porsche to her collection.
The stylish sports car came in a chic white colour, complemented by a vibrant hot pink interior (a true Barbie signature).
And guess what? It even had working headlights. Barbie's Porsche truly embodied her impeccable taste in cars, so much so that we want one.
Speedster Barbie - F1 Ferrari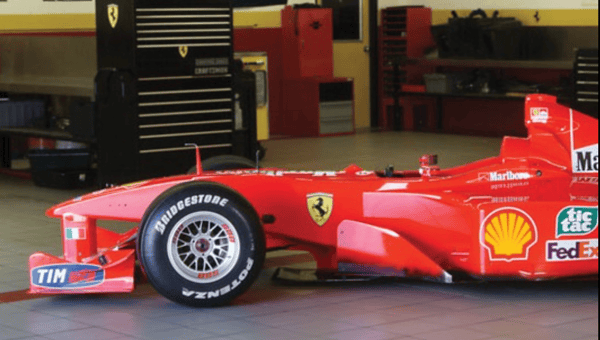 Lewis Hamilton and co might be the traditional favourites to win an F1 race but don't count Barbie out. In 2004, she got her own custom-built Ferrari F1 race car.
This 1/6-scale model of a remote control car with the electronics removed is a one-of-a-kind masterpiece.
When Barbie wants to put the pedal to the metal, there's only one choice: her very own F1 race car.
Modern Barbie: Eco-Friendly Cars and Beyond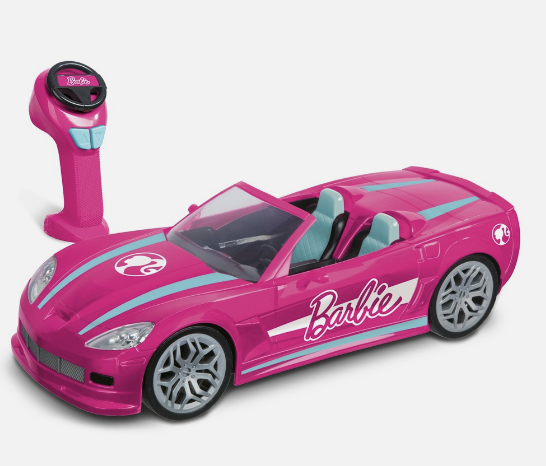 As society has become more conscious of environmental issues, Barbie has kept pace with the times.
Her transition to modern, eco-friendly cars reflects current societal values and trends. One such example is the Matchbox Tesla Roadster, Barbie's first vehicle made from 99% recycled materials and carbon.
These cars, with their sleek designs and environmentally friendly features, show that Barbie is more than a fashion icon – she's a role model for young people all over the world.
Barbie is committed to sustainability, proving that style and environmental responsibility can go hand in hand.
Barbie on the Big Screen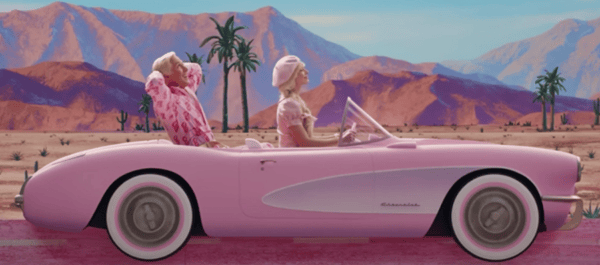 In the new Barbie movie with Margot Robbie, expect to see Barbie cruising around in a super cool, modified C1 Corvette.
It's decked out in Barbie's signature neon pink, with snazzy white and chrome details.
As for the inside? It's all light-pink leather, and they've even added an extra row of seats.
It's a fun throwback to Barbie's iconic Starvette from the '70s, only with a modern twist featuring what looks like an electric powertrain. There goes Barbie, keeping up with the times again.
Come on, Barbie, Let's Go Driving
From her early days with the Austin-Healey roadster to her modern eco-friendly cars, Barbie's automotive journey has been a ride to remember with plenty of twists and turns left.
These vehicles are a symbol of Barbie's independence, style and spirit of adventure. Imagination really has no limits when it comes to Barbie's car collection.
Has the new Barbie movie left you wanting a new pink ride?
Then why not check out Carmoola's easy peasy car finance. Simple download our app, get your budget in 60 seconds and if you're eligible you will have your next car financed in minutes! Find out more about how it works. 👍