The Best Coastal Roads in the UK
The United Kingdom is filled to the brim with scenic beauty and offers a rich tapestry of landscapes best explored behind the wheel. There's nothing quite like revving up your car, hitting the open road and being treated to stunning coastal views. But where are the best roads with a sea view? We've got the answers below with a selection of unmissable UK coastal drives.
Why Do We All Love Scenic Drives?
Why settle for the monotonous grey of motorways when you can have an ever-changing canvas of natural beauty? Scenic drives offer more than just transportation. They're about the experience, the exploration and the sense of adventure. It's about the thrill of rounding a corner and being greeted by a view so stunning it makes you want to stop and soak it in before taking 100 pics for Instagram.
Preparing for Your Coastal Road Trip
Before you set off on your coastal adventure, it pays to be prepared. Make sure your vehicle is in tip-top shape, pack wisely, download the right apps and plan your route in advance. Consider the time of year for your trip; spring and summer can offer beautiful weather, but don't underestimate the stark beauty of the coast in autumn and winter. And last but not least, make sure you've got an eclectic playlist ready to go.
5 Best Coastal Roads in the UK
1) The Atlantic Highway (A39), Cornwall and Devon

The first stop on our coastal road trip is the Atlantic Highway. Stretching between Barnstaple in Devon and Fraddon in Cornwall, the A39 unveils many eye-catching landscapes. Imagine cruising down this route, with the Atlantic Ocean to your side and rugged cliffs providing a dramatic backdrop. Don't forget to stop at popular seaside towns like Bude, Newquay and Padstow, and perhaps even indulge in a Cornish pasty or two​.
2) The Causeway Coastal Route, Northern Ireland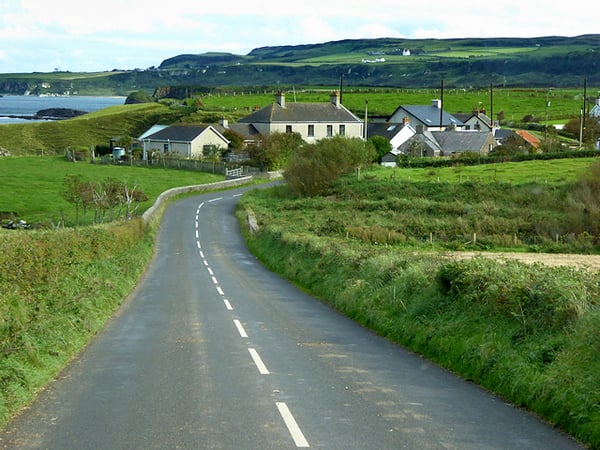 Take a hop, skip and a jump across the Irish Sea to Northern Ireland. The Causeway Coastal Route, a 130-mile stretch of road from Belfast to Derry-Londonderry, is an absolute must-see. Notable highlights include the mystical Giant's Causeway, the scenic Glens of Antrim and the iconic Carrick-a-Rede Rope Bridge. Remember, the journey is just over three hours, so pack some snacks for the road and prepare for a visual feast​​.
3) The A87 to the Isle of Skye, Scotland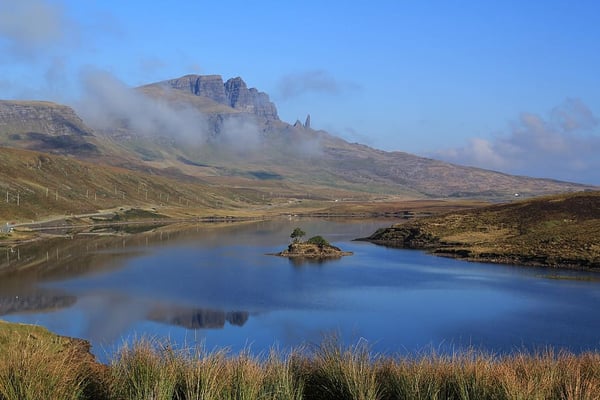 Scotland's beauty is world-renowned, and its coastal roads are no exception. Embark on a journey from Invergarry to the Isle of Skye via the A87, a route that's not just a means to an end but a destination in itself. As you navigate this road, you'll be flanked by majestic mountain ranges, serene lochs and the historic Eilean Donan Castle. Once you've reached the Isle of Skye, explore its dramatic landscapes and stunning coastlines at your own pace​.
4) Northumberland Coastal Route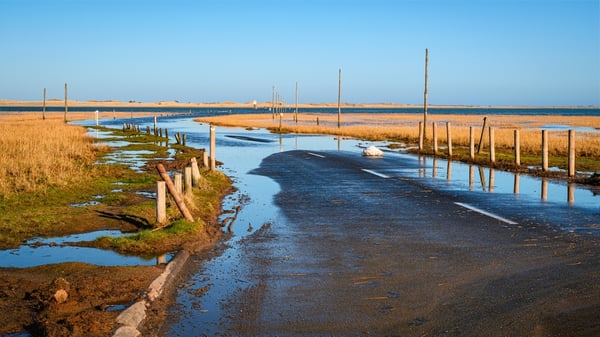 This scenic coastal drive spans along the stunning Northumberland coastline, offering captivating vistas and charming coastal villages. Immerse yourself in the beauty of this rugged landscape as you pass by sandy beaches, towering cliffs and historic landmarks like Bamburgh Castle. Explore picturesque towns such as Seahouses and Alnmouth, where you can indulge in fresh seafood and experience the warmth of the local community. The Northumberland Coastal Route promises an unforgettable journey filled with natural wonders and cultural treasures.
5) The A3055: The Isle of Wight Coastal Road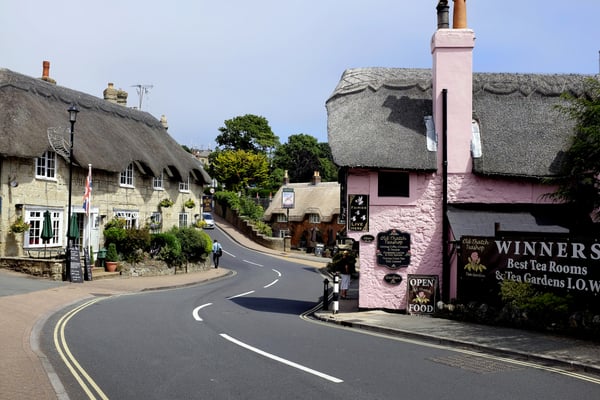 Last but certainly not least is the A3055 on the Isle of Wight. This road offers an idyllic coastal drive around the island's perimeter, where you'll be treated to panoramic views of sandy beaches and the sparkling sea. Take a detour to the Needles, one of the island's most famous landmarks, and don't forget to sample the local seafood along the way.
Tips for Responsible Travel
It's all fun and games cruising around to the backdrop of delightful coastal roads, but you should still travel responsibly. Here's how:
Stay on marked roads.

Stick to marked roads and paths to minimise your impact on local wildlife and their habitats. Going off-road can damage sensitive ecosystems and could also be illegal in certain areas.

Respect speed limits.

Observe speed limits and drive carefully, especially in areas where wildlife may be present. Animals can often unexpectedly cross roads, and driving at a safe speed can help prevent accidents.

Reduce, reuse, recycle.

Where possible, try to minimise waste by bringing reusable water bottles and bags. Dispose of any litter responsibly, ideally by recycling.

Support local communities.

Consider stopping in local towns and villages along your route to support small businesses. Whether it's grabbing a meal, picking up a souvenir, or staying overnight, these interactions can provide a significant boost to local economies.

Be considerate of others.

Remember that the beautiful places you're visiting are often home to others. Be considerate of local residents and other travellers, keeping noise levels down and parking only in designated areas.

Plan ahead.

Research your route and destinations in advance. Knowing the rules and regulations of the areas you'll be visiting can help you avoid unintentional harm or disrespect.
Oh, and if you can go in an electric vehicle, even better. After all, EVs are more environmentally friendly than your traditional fuel-engine cars.
Coast to Coast
There's something uniquely liberating about exploring the UK's coastlines by car. You have the freedom to go at your own pace, stop where you want and truly immerse yourself in the stunning natural beauty that this country has to offer. So, buckle up, set your navigation and let the UK's coastal roads take you on an adventure like no other.
And if you're looking for a new car to explore the scenic sights in, why not calculate your budget and see if you can drive away in a used beauty with finance from Carmoola.