The Best Coupe Cars You Can Buy Right Now
Owning a coupe is a rite of passage during your time as a driver. It usually represents your third or fourth car after your earnings have gone up a bit. You might want to treat yourself before it's time to have a family and you need to get something a little bigger! But which of the current coupe models is the best on the market right now? To help you decide, we've put together a list of some of the best coupe cars you can buy right now in the UK.
Audi TT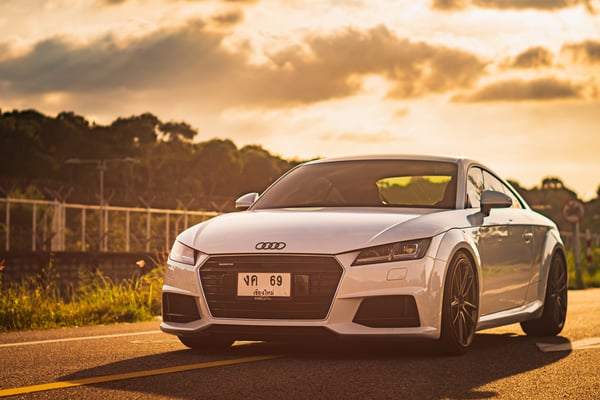 Let's start with something a little fast and a little furious. The Audi TT is an all-time classic coupe with style and quality combined. Its sleek roofline, great infotainment system, and handling that just works whether you've got the petrol or diesel version make the TT one of the best coupes around. Just don't expect to get any passengers in the back seat!
Bentley Continental GT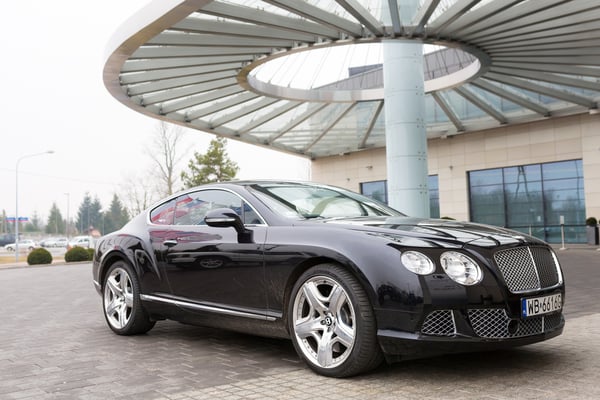 Got a spare £185k lying around? If so, then get yourself a Bentley Continental GT, a car the rich and famous love to drive. With a 6.0-litre W12 engine, the Bentley Continental GT drives all four wheels through an eight-speed automatic gearbox. That means it's powerful. Very powerful! However, along with its high price, the GT is also an expensive car to run. As much as it's the kind of car we'd want for Christmas, you may want to check on the running costs first.
Porsche 718 Cayman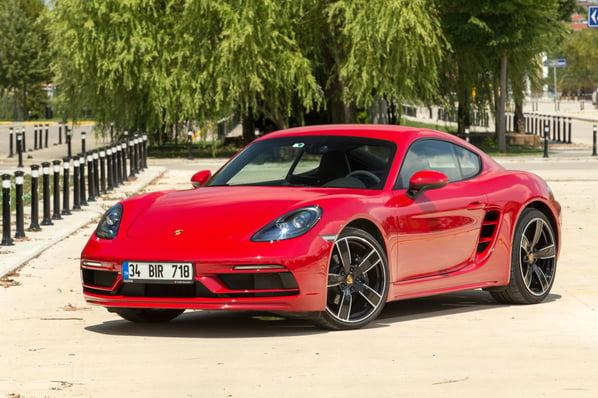 Sticking with luxury cars, now it's time to introduce the Porsche 718 Cayman. The Porsche 911 might be the flagship, but the 718 Cayman will cost you less and give you almost as much for your money. It's a mid-engine car, which means it's got excellent weight distribution and fantastic handling. As with the rest of the best Porsche models, the interior is comfortable and contemporary, and there are even two boots to give you a bit more space.
BMW 2 Series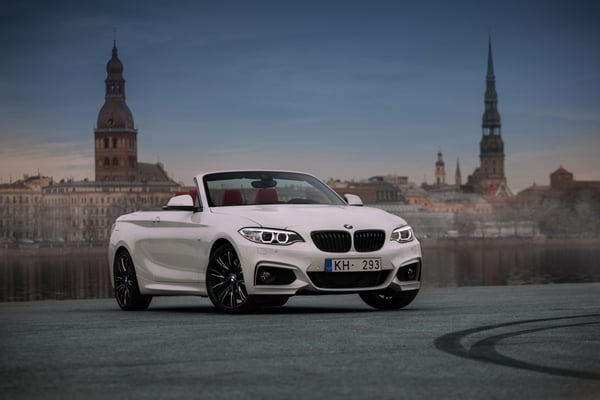 Sure, the 4 Series is a higher-end model, and the 8 Series really is a stylish-looking car. But don't discount the 2 Series, one of the best BMWs ever made that delivers everything a sports ride should be – especially if you opt for the soft-top convertible option. This compact sports car is powered by a 248bhp turbocharged four-cylinder – though if you upgrade to the M240i, you'll get a 3.0-litre inline-six with 335bhp. All the options on the 2 Series are 👌
Mercedes S-Class Coupe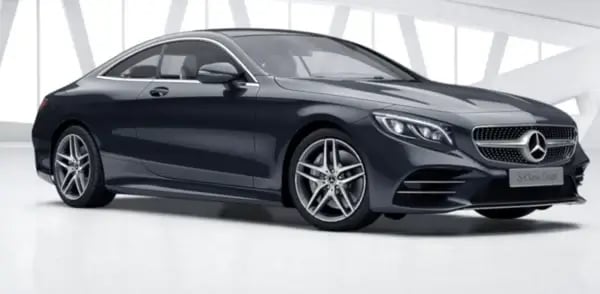 While it's not the cheapest Mercedes on the market, the S-Class gives you plenty of bang for your buck. The interiors are one of the best around on a coupe car, and there are two engines to choose from: V8 and V12. And, of course, you're getting that Mercedes seal of approval with the S-Class coupe. This easily makes it one of the best coupes for sale UK.
Audi A5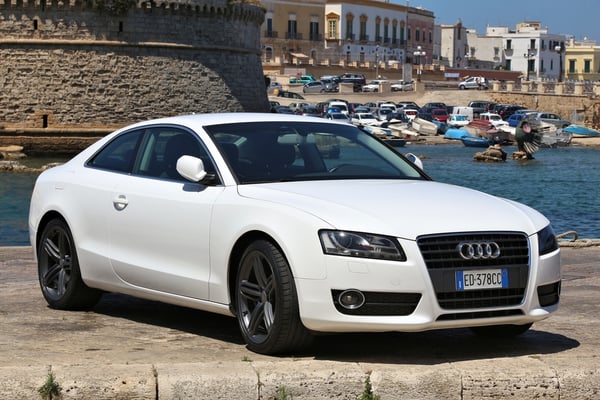 Audi really does know a thing or two about making excellent coupes, and it's easy to see why the A5 is one of its most popular Audi models. From snazzy interiors to strong engines, the Audi A5 is a two-door coupe that'll make you stand up and take notice. It also features decent boot space, which is a rarity for a coupe.
Toyota Supra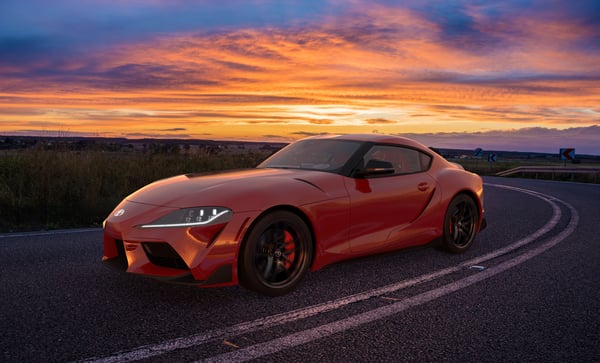 A really fun car to drive, the Supra offers two different turbocharged powertrains with rear-wheel drive through an eight-speed automatic transmission. The automatic does a great job of changing gears and offering a responsive drive. Topping things off is a tastefully presented cabin, though it's a little on the snug side for taller drivers.
Jaguar F-Type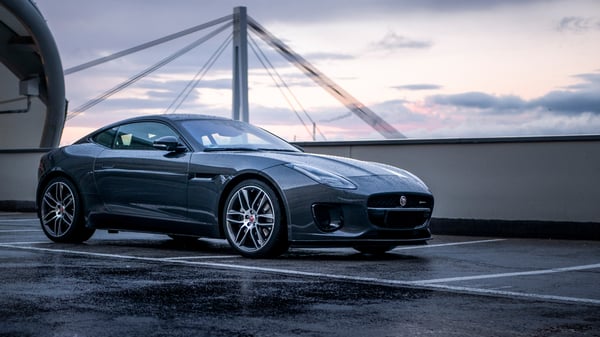 The spiritual successor to the E-Type, a ride in the Jaguar F-Type is an exciting coupe experience. If you've got cash to splash, opt for the V8 engine and go on a ferocious ride in not only one of the best Jaguar cars, but one of the best 2 door car models currently on the market.
Volkswagen Arteon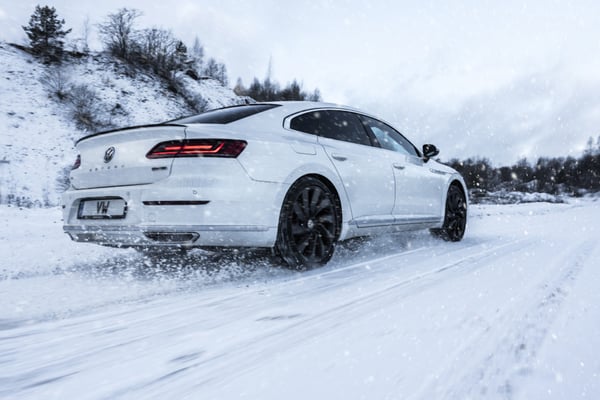 The Volkswagen Arteon is a four-door coupe that has comfort and style in mind. A huge boot and roomy cabin make it ideal for family trips. But its overall sporty feel means the Arteon is also a great solo drive. You can have the best of both worlds with this car.
Mercedes E-Class Coupe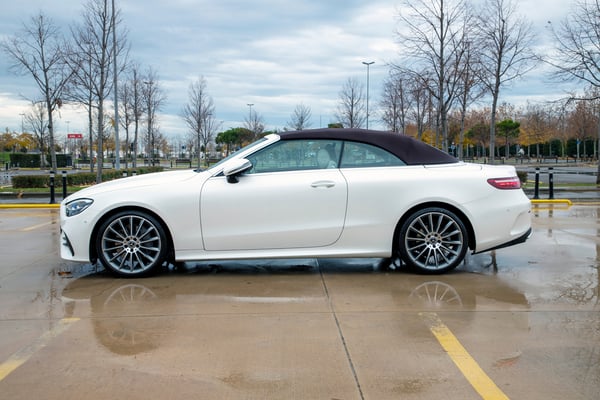 With a well-presented exterior and plush interior, the E-Class gets the looks department just right. It's not a bad drive either, especially if you upgrade to the optional air suspension. Mercedes knows a thing or two about making coupes, and the E-Class is right up there with the best of them.
BMW 4 Series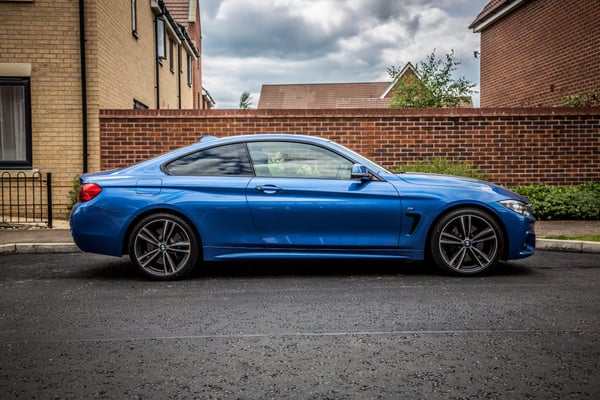 The 4 Series just feels right from the moment you step inside. Upgrade to the M Sport package and you'll enjoy luxury all over the car - from the leather steering wheel to the larger infotainment system and better braking. It really is a fun car to drive, and as far as coupes go, this is one of the more spacious options on the market. That boot, though 😍
Get the Best Coupe Cars with Carmoola
The coupe market has never been stronger, and there are some great cars out there no matter your budget. So if you see yourself zipping around in a BMW or riding around the city in a flashy Mercedes coupe, any one of the cars on our list provides a great drive with a sporty feel to match.
You can get your hands on the best new coupe cars with a little help from Carmoola. We provide hire purchase finance at some of the best rates around. Getting the cash you need couldn't be easier, learn more about how our finance works today, or contact our friendly team with any questions you may have.