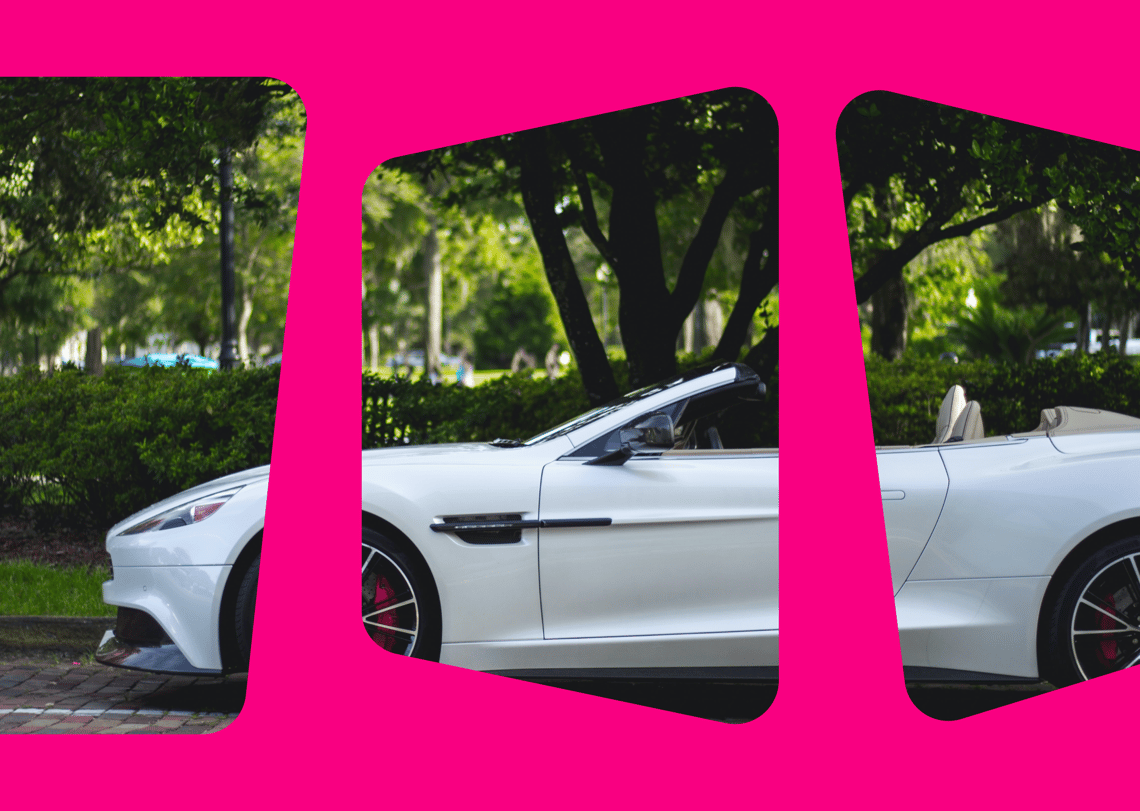 Low emission zones or clean air zones are also called LEZ and CAZ, the most popular ones being the London LEZ and the Ultra-Low Emission Zone or ULEZ. These areas are not limited to London alone. More and more cities in the UK are already implementing their own low-emission or clean air zones. You may be wondering why these are being introduced in many UK cities and how it affects you as a car owner or driver. 🤔 Let's find out!
Why UK Cities Have Low Emission Zones
There are plenty of reasons why many councils all over the UK are now introducing clean air zones and low emission zones. When you enter these areas, you will be charged a fee if you drive conventional petrol or diesel vehicle.
Drivers who own older vehicles, taxis, vans, and other commercial vehicles are the ones usually affected by these clean air zones. One of the major reasons why this is being implemented is to encourage people to use public transport or choose less polluting vehicles like hybrid and electric cars.
What is the Ultra-Low Emission Zone?
The UK capital has two zones that restrict the use of vehicles with high emissions. A big portion of London is covered by the Low Emission Zone, while the Ultra-Low Emission Zone includes areas within the North and South Circular roads. The ULEZ has much stricter regulations for cars producing a lot of emissions.
If your car doesn't meet the requirements of the ULEZ, then you would have to pay a fee. For vans, motorcycles, and cars, the charge is £12.50 while heavier vehicles like lorries, coaches, and buses are charged a £100 fee. For all vehicles though, Congestion Charges still apply.
London ULEZ 2023 Expansion
Car owners and drivers in London ought to be aware of the ULEZ 2023 expansion to further reduce pollution in the city. With this expansion, it's expected that there could be a reduction of up to 135,000 tonnes of CO2 emission every year.
The 2023 expansion means the ULEZ will reach as far as Newham, Lewisham, Haringey and Brent but the specifics are yet to be confirmed. UK drivers might be able to receive support through a scrappage scheme. With this, they will be able to switch to green cars that produce less pollution.
Expanding the ULEZ is part of the process to have net-zero emissions in London by 2030. If nothing is done in the next 30 years about the worsening air pollution, it is said that over 550,000 London residents could suffer from health problems.
Areas Within the ULEZ Now
The original ULEZ areas are the same as the ones that implement the Congestion Charge. This is to the north in St. Pancras, south in Vauxhall, east in Shoreditch, and west in Mayfair. On 25 October 2021, there was an expansion of the ULEZ to include the North and South circular roads within London.
If you want to enter the ULEZ, there's actually no physical barrier that would prevent you from doing so. However, the areas are well-signposted and are also monitored by number plate reading cameras.
If your vehicle is non-ULEZ compliant and you don't pay the charge, you will receive a penalty notice in your letterbox. This penalty means you need to pay a fine of £160 but if you pay within 14 days, your fine might be reduced to £80.
The Cost of Entering ULEZ
Vehicles that drive into the ULEZ would have to pay £12.50 and this runs concurrently along with the £15 Congestion Charge. If the owner of the vehicle is registered as disabled or the car is a disabled passenger vehicle, then there would be an exemption from paying the ULEZ charge up to 26 October 2025.
Other vehicles that are exempt are London black taxis below 15 years old. However, any taxi that's been sold after 1 January 2018 needs to be Zero Emission Capable. This means the vehicle has to be able to travel a minimum of 20 miles using only electric power. The CO2 emissions it produces should be below 75g/km.
Vehicles Affected by the ULEZ Charge
The vehicles mainly affected by the ULEZ charge are older ones, along with motorcycles and other vehicles with high CO2 emissions. Petrol cars that are not able to meet the Euro 4 standards are also affected. For diesel cars, they have to meet the Euro 6 requirements to be ULEZ compliant.
How Do I Know if My Car is ULEZ Compliant?
If you're not sure whether your vehicle is ULEZ compliant or not, here are some basic guidelines. If you have a petrol vehicle that was built from September 2009, it must meet the Euro 5 standards first before it becomes exempt. For diesel cars, they have to be built from September 2015 and must meet the Euro 6 standards.
If you're still having a hard time determining if your car is exempt, then you can check online through the TfL checker found on its official website. You only have to enter the vehicle registration. Do use this checker first if you're going to enter ULEZ areas for the first time.
Takeaway
New rules are often difficult to figure out because there are a lot of details to learn and get familiar with. However, it's important to know these rules relating to the ULEZ and other clean air zones so you won't be surprised to find a penalty notice and have to pay a fine.
When going to London for the first time, check if the car you're driving is ULEZ compliant to know whether you have to pay a charge for entering the zone or if your vehicle is exempt. Make use of the available tools from the TfL if you're uncertain.
If you drive in London often, you might want to consider switching to an electric car so you can enjoy the benefits of being exempt from charges and no longer worry about paying a fine if you forget to pay the ULEZ charge.