The Cheapest Electric Cars to Get Started on Your EV Journey
For most car buyers, the price tag of an electric car is arguably the most important factor when deciding to push through with the purchase or not. Some drivers who want to make the shift to electric vehicles get discouraged when they learn that such cars are more expensive than their diesel or petrol counterparts. However, there are electric vehicles that aren't exactly the cheapest, but they're the ones most suitable for your driving needs.
Sometimes, the car you want could be a bit pricey, but if it is a safe, practical, reliable, and comfortable vehicle, then it's easy to see that it's a worthwhile purchase. So, maybe instead of asking, "What is the cheapest electric car?" the better question could be, "What is the most practical electric car for me?" By knowing your needs as a driver first, you'll have an easier time choosing the best EVs that will suit you.
Best Cheap Electric Car
Technically the Cheapest: Citroen Ami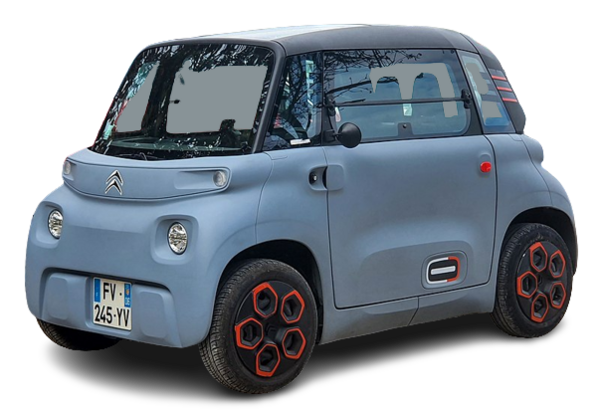 It's true that the cheapest isn't always the best, and that goes the other way, too. But if you want to know the cheapest electric car in the market today, then it's the Citroen Ami. It's a small electric vehicle that was first introduced in 2020, and it's now available to UK car buyers for around £8,000. Technically though, the Citroen Ami isn't a car in the UK. Instead, it's a quadricycle, which means the driver doesn't have to be 18 to drive it. A 16-year-old who has a full AM moped licence may drive the Citroen Ami.
This Citroen quadricycle has a left-hand drive and a two-seat layout. It has a width of 1,390mm and a length of 2,410mm. Inside the cabin, it's very basic. There are buttons for the heater, ventilator, and hazard lights. There's also a stalk behind the steering wheel where you can control the single windscreen wiper and indicators. Of course, there's also a button for the horn. The LED headlights have no controls, but you don't have to worry about that because they turn on whenever the Citroen Ami is on. With a single motor, you can get 8bhp from the Ami, reaching a top speed of 28mph in 10 seconds.
MG ZS EV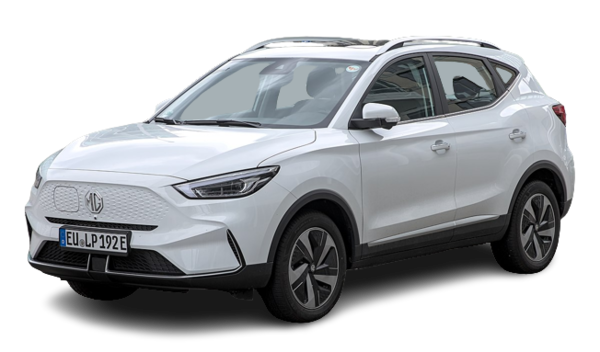 For this car, you have to prepare about £26,000. The MG ZS EV is one of the most practical electric vehicles you could buy, especially if you have a family. This car has a boot space of 448 litres, and if the rear seats are folded down, it can increase to 1,375 litres.
The battery of the MG ZS EV powers its single motor which can produce a torque of 141bhp and 353Nm. This means the car can go from zero to 62mph, having an 87mph top speed. This vehicle also features 50kW rapid charging, allowing it to reach 80 per cent battery capacity in just 40 minutes. Also, the charging port is strategically positioned just behind the MG badge found on the front grille.
Mazda MX-30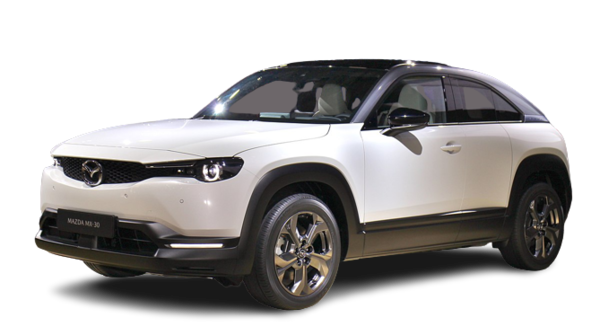 The price of the MX-30 is almost the same as the MG ZS EV at £26,000. What's unusual about this small SUV is its unusual rear-hinged doors, similar to the RX-8 coupe. But there's a purpose to this because it helps in creating a pillar-less cabin. Add the sloping roofline of the car and you got a unique looking model. Inside the car, you'll get that sporty and stylish feel. But the best part is that Mazda made sure to use eco-friendly materials for the interiors.
As for the power, the MX-30 has 143bhp and a torque of 271Nm. It's sufficient to make this heavy crossover from zero to 62mph in 9.7 seconds. This car uses a 35.5kWh lithium-ion battery, allowing you to go up to 124 miles, which will be much less during colder weather or if you're going to drive a lot in motorways.
MINI Electric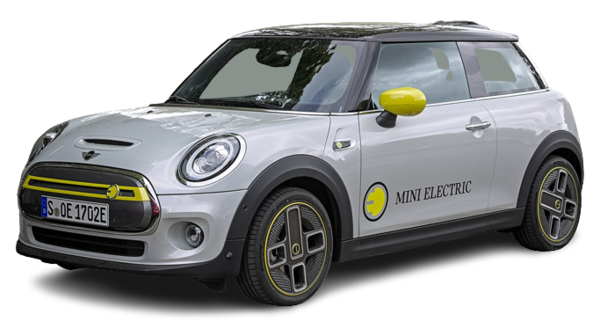 The MINI Electric has one power option, which is a 32.6kWh battery powering a single electric motor. With it, the car has a total of 181bhp and could go from zero to 62mph in 7.3 seconds. Overall, the range of the MINI Electric is about 145 miles.
When it comes to driving this car, it will give you that same familiar feeling you get when driving a classic MINI. And for the price tag, it's also around £26,000. So, if you don't need a family car or a lot of space in your vehicle, the MINI Electric would be a great choice for city driving.
MG5 EV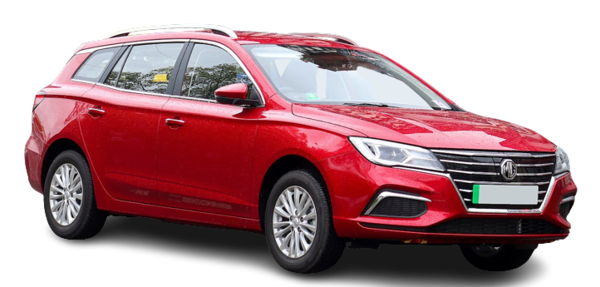 At £25,000, you can get the MG5 EV, which is another good option if you're looking for a practical family car that is also all-electric. This car became available to the UK market in 2020 yet MG has already produced a newer and longer-range version of the MG5. With the latest model, you can get up to 217 miles. It also features a 100kW charging capability and can reach 80 per cent within 40 minutes. If you want to get heated seats, auto wipers, sat-nav, leather-effect trim, and other features, you may have to prepare an additional £2,500.
VW e-up!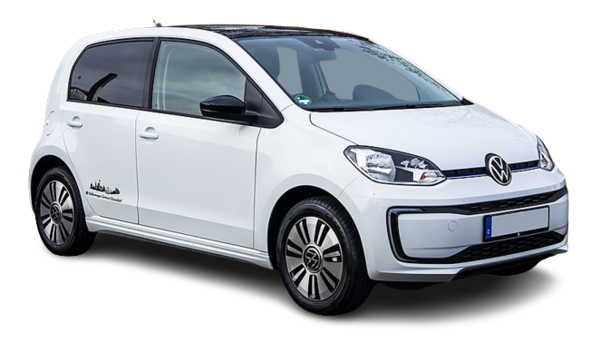 Now, if you're looking to buy a compact city car, you may want to consider the VW e-up! For £21,000, you can have a reliable vehicle that has a smart and sleek interior and solid residual values. When you're inside this car, you can see your surroundings clearly because of its big windows. As for the performance, you can get an instant torque from zero to 62mph in 11.9 seconds. The e-up!'s range can reach a maximum of 159 miles. And when it's time to recharge the battery, an hour of charging can reach 80 per cent.
Fiat 500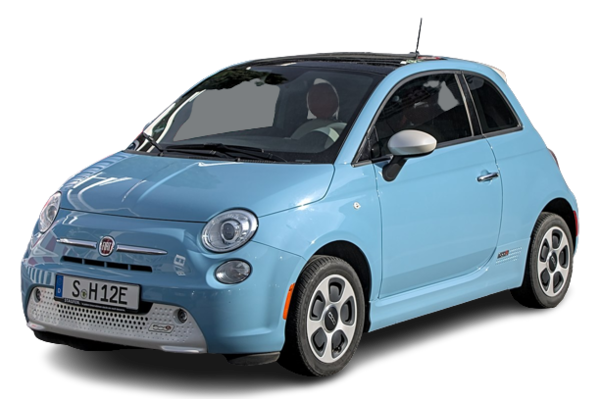 This vehicle is among the most affordable electric cars. The price tag of this outstanding city car is around £20,000. You can drive the Fiat 500 up to 115 miles on a single full charge. Fiat offers another version that is capable of a longer range of up to 199 miles. It also uses a 42kWh battery, with a 117bhp motor along with an 85kWh recharging. Of course, this version is a bit more expensive than the Fiat 500.
Cheapest Used Electric Car UK
Nissan Leaf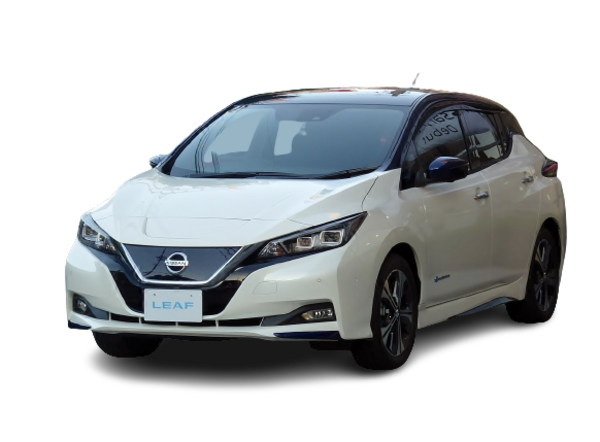 So, maybe the Citroen Ami isn't what you have in mind when looking for the cheapest electric cars in the UK. If you want to save money on your EV purchase, what you can do is shop for secondhand electric cars. You can buy a used electric car for as low as £11,000, depending on the car's condition. For the cheapest used electric car in the UK, the one that tops the list is the Nissan Leaf. Now, this is a real car that can fit a small family.
There's a lot to like about the Nissan Leaf. It's stylish, comfortable, and easy to drive. It's perfect as a city car while also being a reliable vehicle for those out-of-town road trips. You can reach up to 168 miles before needing to plug it in to charge. The range might be affected in colder weather, so don't be surprised if you need to charge the EV more often than during the warmer seasons.
In case you want a version with a better range, you can look for a secondhand Nissan Leaf e+, which has a 214bhp and 239-mile range. As for charging, it can take up to 8 hours to reach 100% when using a wall box home charger. But if you use a 50kW rapid charger, then you only need to wait an hour before you can get back on the road again.
Are electric cars cheaper than petrol cars?
As of late 2022, electric cars are still more expensive to buy than petrol cars. Many experts say that the price of EVs will be more affordable in the next decade, even becoming cheaper than conventional fossil fuel vehicles. For now, though, the fact is electric cars are pricey, and car buyers are often discouraged by the cost of buying one.
Manufacturing EVs is still expensive for car makers, so it's not that hard to understand why the price tags for these cars are not appealing to many buyers. However, EV technologies, especially the ones used for making electric car batteries, are continually improving. It will only be a matter of time before the manufacturing processes become more cost-efficient, making the prices of electric cars more affordable to many.
Are electric cars cheaper in the long run?
Electric cars can be costly to buy, but in the long run, you'll actually save more money than driving a petrol car. Charging an EV is a lot cheaper than topping up at a refuelling station. For example, you only need to pay about £12 to charge your electric car so it can run for 100 miles. With a petrol car, you'll get 7.2 miles out of one litre of fuel. If the price of petrol per litre is £1.63, then you'd need about £23 to top up your car for a 100-mile trip. That's twice the cost of charging an electric car!
So, are electric cars cheaper to run than petrol cars? Absolutely. As we've illustrated above, you can travel the same distance for half the cost if you drive an electric car. Even if EVs are expensive to buy, you can enjoy huge savings when it comes to the cost of running one. We can even expect it to be a lot cheaper in the coming years, with the increase of renewable energy sources and the improvement of facilities for power generation.
Takeaway
It's only logical to look for the cheapest electric car since buying a car isn't exactly a small purchase, right? We do what we can to save as much money as possible. However, striking a balance between price and practicality may help you choose the most suitable electric vehicle for you.
The best car for your needs might not be the cheapest, but if it can tick most, if not all, your must-haves for a car, then it's a worthwhile purchase. And if cost is important to you, it might also be worth considering a secondhand EV. Also, if you're going to buy an electric car, you may get a government grant to help you with the purchase. Do check on the latest news on government incentives first, as they change all the time! 👍