What Car Does Maura Higgins Drive?
If you're a young, hot singleton who has been blessed with the body of a Kardashian, then Love Island is the place to go if you want to find your soulmate! Just kidding, it's not really. Well, not unless you're really, really lucky, that is. Because while the show presents itself as being a modern-day match-making service for society's most Instagrammable people, the reality is that so few relationships survive past the bae-cation phase. Making bank, on the other hand? 🤑 Now that's definitely the carrot that drew most of our lovelorn contestants to apply in the first place.
And let's just say that for our beloved Irish vixen, Maura Higgins - who left us scraping our jaws off the floor when she strutted her way into the Majorca villa while wearing that iconic, figure-hugging mini dress on day 10 of the show's fifth series - being an Islander has done wonders for her bank balance.
Her thirsty comments and brutal honesty made her an instant icon in our book, and since leaving the show, she has hit millionaire status. Not too shabby for placing fourth, eh?
So, even though the relationship with her beau, Chris Taylor, sadly fizzled out after just six months of dating, 💔 the sudden end of their Love Island romance hasn't stopped Maura from experiencing life-changing levels of success. And as a result of having a newly fat wallet, the 30-year-old brunette bombshell has been able to splash out on a posh Essex flat, a brand new smile, and, of course, the reason we're all here reading this today, a collection of flashy cars!
Former Grid Girl
We know that by now, you're probably dying to find out what car is getting our fave Love Islander from A to B. But first of all, did you know that before entering the villa in 2019, Maura Higgins had already carved out a pretty glam career for herself as a Monster Energy model? Yep, it's true!
It turns out this brash Irish lass has been mad about motors since she was a little, and in her time spent as a grid girl, she landed a copious amount of modelling gigs with some of the biggest brand names in the industry. She even attended Indonesia's MXGP event and, on a separate occasion, took a high-powered sports car for a spin while filming an advert with Monster. Talk about legendary.
So, What Car
Is
Maura Higgins Driving?
These days, however, Maura is raking in the cash through different means, including regular TV appearances, brand partnerships, and Instagram posts, each of which earns her a healthy sum of £3,630 per pic. All in a days work, though, am I right? And, of course, with that kind of cash burning a hole in her pocket, Maura can afford to splurge on pretty much any vehicle she wants!
BMW 3 Series 320d
If you're a fan of the Mercedes-Benz C-Class, then you'll also love the sleek, stylish and utterly seamless BMW 3 Series 320d. With its high-performance engine, responsive handling capabilities and luxurious Dakota leather seating, it's not hard to see why Maura Higgins, herself, fell head over heels for this executive car. Oh, and just in case you were wondering, her chosen colour is 'Alpine White.'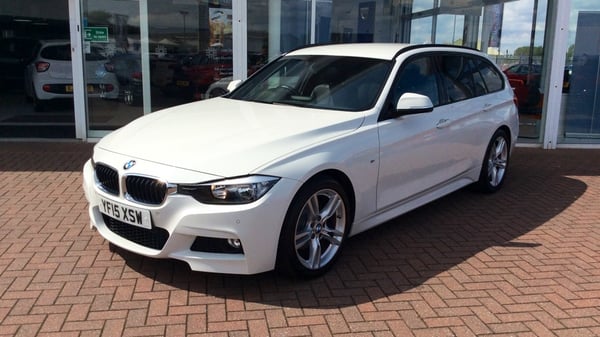 Like the rest of the models in the Series 3 fleet, this impressive set of wheels was designed with comfort in mind, and as such, it comes kitted out with Bluetooth, rear parking sensors, cruise control and dual-zone automatic air-conditioning. Plus, despite being a roomy motor with plenty of boot space for transporting Maura's regular shopping hauls back to her London pad, it also happens to be economy friendly. Yes, you read that right! Returning an impressive 60mpg (miles per gallon), this swanky BMW will save you a pretty penny when it comes to road tax and running costs.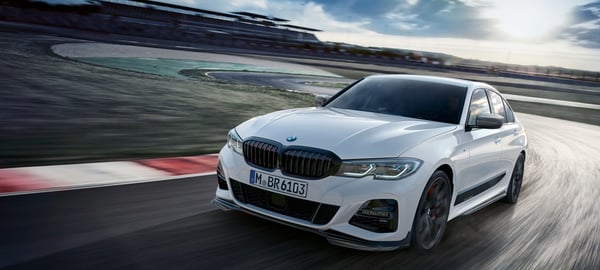 Brand new, though, the 320d will set you back a good £35k or more. And while dropping this kind of moola on a car is no trouble for our millionairess, the same can't be said for the rest of us. But every cloud has a silver lining, and on the second-hand market, you could find yourself driving this hot carriage home for as little as £12,000.
Her Own Personal Mechanic
Now seems as good a time as any for us to slip in the little-known fact that Maura also benefits from having access to her own personal mechanic.
Yes, despite splitting with her ex-fiancé and partner of 10 years, James Finnegan, back in 2017, Maura still regularly asks him to handle her car repairs and yearly services. When asked to comment on the arrangement, he said: "I still talked to her after we broke up. I'd help her out in any way I could. I've fixed her car a couple of times."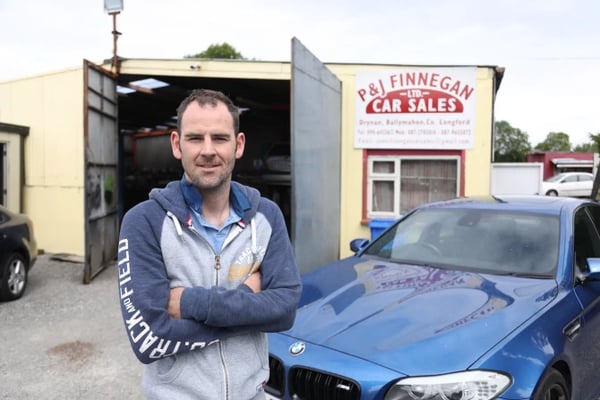 So, not only is our Irish lass getting that bread, so to speak, but she's also likely saving a buck or two at the garage. Us? Jealous? Never...
Mercedes-Benz C-Class Coupe
It just wouldn't be a post about a Love Islander's collection of cars without a Mercedes-Benz making an appearance somewhere in the mix, now would it? And like so many of her castmates, Maura Higgins also has one of these sensational motor's parked in her garage.
Showing off her washboard abs and tiny waist in a cropped black blazer, Maura gave us fans a sneak peek of her C-Class Coupe in high-gloss black, which matches her boss girl aesthetic to a T. Now, onto the car. Like the BMW 320d, this Merc falls into the ''classy sports car'' category, on account of its streamlined body styling and premium features, making it the perfect mode of transport for our girl about town. Seriously, though, if you're on the hunt for a car that ticks every box on your car buying checklist, you won't be disappointed with what the C-Class is offering.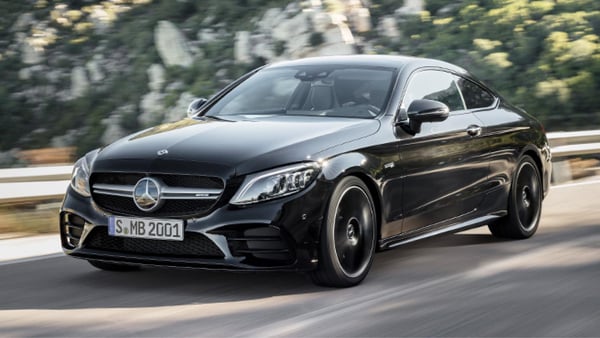 However, with a price tag of £38,770 (and that's on the lower end!), these road beasts certainly don't come cheap. The good news? You can get your hands on a preloved version of one of these lux cars for somewhere between £15-20k.
Buying Her Dream Wheels
I think we can all agree that there's nothing quite like the feeling of buying something you've always dreamed of owning. And so, we're pleased to share that back in November of last year, Miss Maura Higgins got to experience the fuzzy feeling of purchasing her dream car! Any guesses as to what it was before we make the grand reveal? 3...2...1...
Range Rover Evoque
It turns out Maura Higgins shares the same taste in cars as her fellow Love Island lass and bestie Molly-Mae Hague, who recently splashed out on the same model - in the exact same colour! Well, you know what they say about great minds and all that. Taking to Instagram, the star gushed over her new 'baby', saying: "In love with my new car! Thank you, Sam Oates and Statum Automotive, for helping me find the baby I always wanted."
Unlike Molly's Range Rover Evoque, which is all black - everywhere - Maura has chosen a classic white, buttery leather for her seating, which makes for a striking contrast with the car's imposing exterior.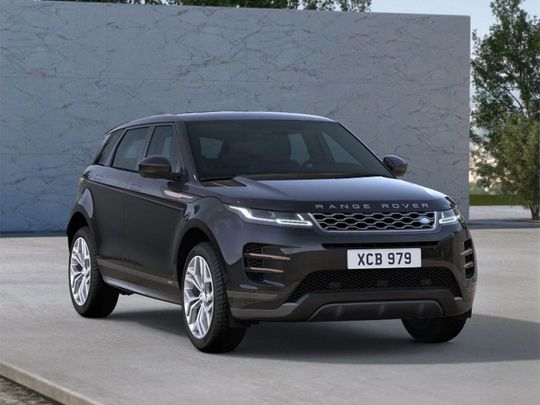 If you're now wondering what one of these stylish SUV's will set you back, then prepare to be floored. Brand new, these lush vehicles go for around £32,000. But, of course, modifications will cost a whole lot extra, so bear that in mind if you want a custom model. If you're happy to shop used models, you can get your hands on an Evoque for as little as £13,499.
Jaguar F-Type S Coupe
Maura's modelling career takes her all over the world and, while living it up in Los Angeles, a.k.a. the City of Angels, she found herself behind the wheel of a car that perfectly matched the extravagance of the location. Introducing the Jaguar F-Type S Coupe.
True to its Jaguar branding, this luxury sports car is almost feline in more ways than just its appearance. From the impressive agility to its purring engine, this beastly supercar scores top marks in all the places that count. As for speed, this unyielding machine can go from nought to 60mph in 5.3 seconds. Wowza.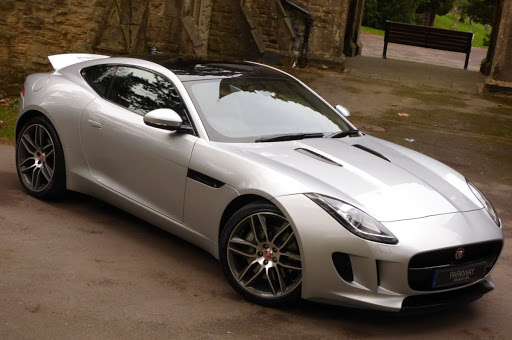 With a starting price of £52,635, this is easily the priciest car on our list, but thanks to second-hand dealerships, you could nab yourself a far better deal. How does £30k sound?
What's Next For The Maura Higgins Car Collection?
We know that Maura Higgins is a girl who enjoys her sporty cars, and more than that, she loves showing off her wild side. With that in mind, we've done some research of our own and are now completely convinced that we'll see her behind the wheel of a BMW again in no time. More specifically, the BMW M2.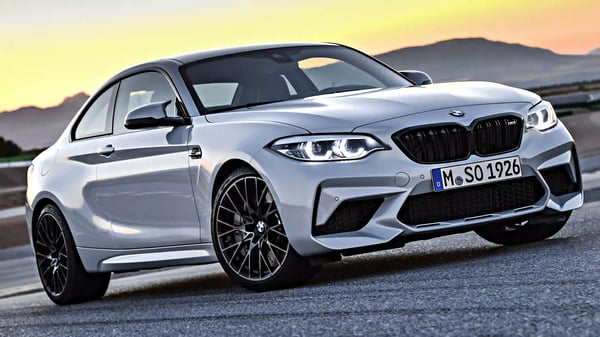 Can't you just imagine her bopping along to some classic car tunes in this? Let us know what you think!