What cars does the star of Thor, Natalie Portman Own?
Natalie Portman is an Academy Award-winning actress, model, and producer who has starred in some of the biggest movies of the past two decades. She is also an avid car collector, with a reported 5 vehicles in her collection.
Now, usually we can't go through every single car, as we would be here all day, however, today we can take a deep dive into every car that Portman owns. So, let's get stuck in and explore what you can find in Natalie Portman's garage.
Natalie's first car was a Toyota Prius, which she bought in 2004. Since then, she has added a number of high-end cars to her collection, including a Lexus RX, a Mercedes-Benz S-Class and a Ford Escape. Natalie also owns a Honda Civic, which she uses to commute to work.
If we are being honest here, this is not the most exotic collection we have ever come across, however, this collection has merit and function for a growing family, like Natalie has. Amalia & Aleph are Portman's children, and you can see from her car choices that she loves to spend time with them on a good old-fashioned road trip!
Who is Natalie Portman?
Born in Israel in 1981, actress Natalie Portman grew up on Long Island, New York, and began modelling at age 11. Her film debut was in The Professional (1994), and she was cast as Queen Amidala in the Star Wars prequels. While continuing her career, Portman earned a degree in psychology from Harvard University. She won the 2010 Best Actress Oscar for her portrayal of a troubled ballerina in Black Swan, before debuting in Marvel's Thor franchise the following year. In 2012, she married dancer Benjamin Millepied, with whom she has two children.
Now we know more about the star of the blog, let's get into her car collection...
Lexus RX
Natalie Portman's 'daily driver' is a Lexus RX. She has been spotted several times with this sleek and sexy vehicle, which costs about £40,000! The driver-assistance features are standard in the 2018 model year versions of these cars; which includes emergency braking assistance as well as alerting you when there's traffic ahead on your Audio hazard signal lights (a feature we always appreciate here at Carmoola). Due to it's efficient powertrain, it drives like silk and we have to say makes driving fun again!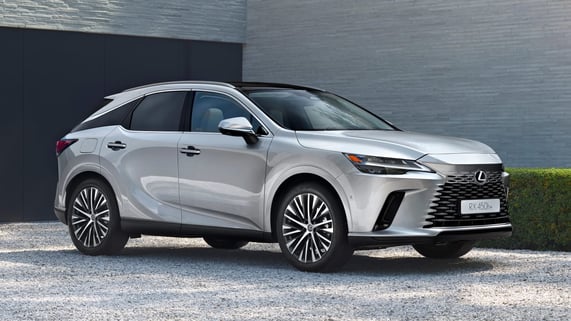 Toyota Prius
Natalie's first car was a Toyota Prius, which she bought in 2004. The third-generation model of the Toyota Prius was launched in 2009 and Natalie's car would have cost her around £23,000 at the time. This car is fuel efficient and environmentally friendly, which we love! It also has a sleek design and is packed with features, making it a perfect choice for Natalie.
Ford Escape
Natalie also owns a Ford Escape, which she uses for her family trips. This car is spacious and comfortable, with enough room for Natalie, her husband and their two children. It's the perfect car for a growing family! The Ford Escape is a great choice for Natalie, as it's reliable and affordable. It's also packed with features, such as heated seats and a sunroof, which make it perfect for those long road trips.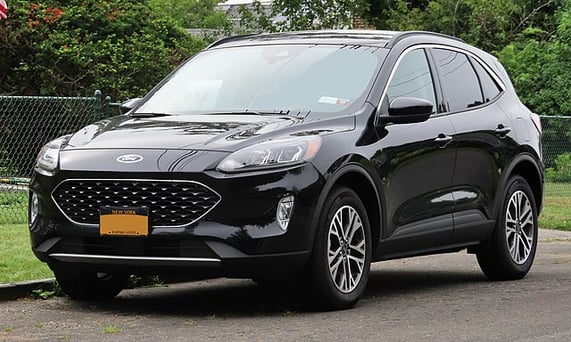 Honda Civic
The penultimate car in our blog post is the Honda Civic, which is the perfect city commute car. This car is reliable and affordable, making it the perfect choice for a busy working mom like Natalie. It's also packed with features, such as heated seats and a sunroof, which make it perfect for those long commutes through the skyscrapers of NYC.
Mercedes-Benz S-Class
Now, let's get onto the star of the show, the S-Class. The Mercedes Benz S-Class is a full-size luxury sedan, and in our opinion, when it comes to sedans it's a Mercedes or nothing. The S-Class has elegant styling inside and out, an impeccable fit and finish, and smooth and powerful engines. It does come with a price though, around £100,000 to be exact, but we are sure Natalie won't worry after the paycheque for Thor: Love & Thunder arrives!
Takeaways
So there you have it! That is every car that Natalie Portman owns. As you can see, she has a wide range of cars to suit her every need. Whether she's driving her family around in the Ford Escape or cruising through the city streets in the Honda Civic, Natalie has the perfect car for every occasion.
And you should too...
If you are looking for your very own Thor-approved car, check out our online car finance calculator. It can give you an estimate of the repayment amount to expect for your desired budget.
Follow the steps below or check out the 'How it Works' section of the website to get your car finance journey started today.
Go to the Carmoola App
Enter your details & verify your ID
You will then get an illustration of what you could potentially borrow, over how long & what it would cost per month.
Then go ahead and apply!
And then if you are accepted, go on to find your dream car, and then you can go ahead and simply pay with your virtual Carmoola card at the dealership (or online)! What's not to like?😃