The Best Mercedes-Benz Cars Ever
Mr Karl Benz patented the motor car in 1885 before forming a partnership with Daimler in 1926 to form Mercedes-Benz. What followed was some of the best cars ever made, and even today, driving a Merc feels like you're part of motor history. Recently, we covered the best BMWs ever, and now we're celebrating all things Benz with the best Mercedes cars ever made.
Mercedes SLS AMG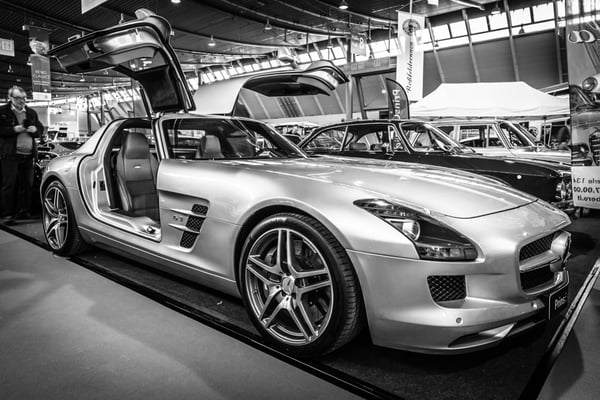 What.a.beauty. The Mercedes SLS AMG is a supercar that hit the road between 2010 and 2014, proving to be the brand's answer to the Ferrari 458 and Lamborghini Gallardo. Along with its stylish looks, this car offered a 6.2 litre V8 pushing out 563hp and 479 lb-ft of torque. It also hit 60 mph in just 3.8 seconds. In other words, it was fast and powerful.
1955 Mercedes-Benz 190SL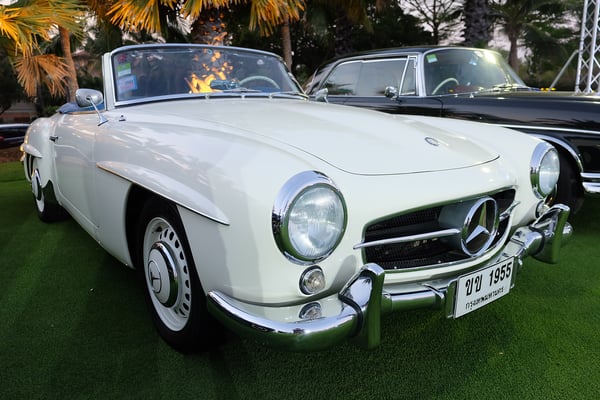 Mercedes has always been a luxury car, but before 1955, only the very rich could afford one. That all changed with the 190SL, which was Mercedes first "affordable" car. While it didn't quite have the power of its predecessors, it was still lots of fun to drive – and it looked the part, too. The 190SL also featured revolutionary materials that made the vehicle much lighter and highly responsive on the road.
Mercedes-Benz 600 Pullman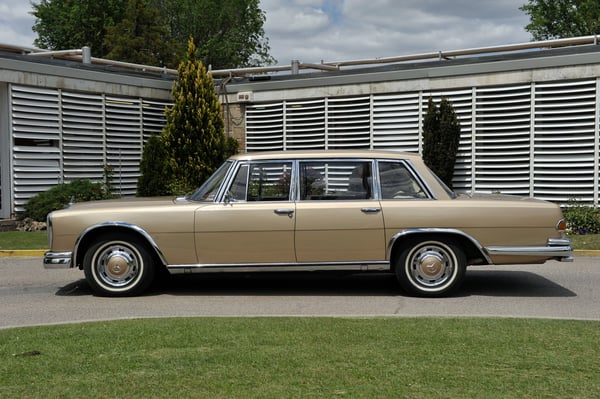 The 1950s was an exciting time for Mercedes, and it was continued on into the 1960s with the 600 Pullman. Now, admittedly, this isn't your typical Mercedes-Benz. Introduced in 1963, the Pullman was the pinnacle of luxury sedans at the time and came in a long wheelbase that essentially made it a limousine. It had fifth and sixth seats installed and featured a 6.3-litre V8 engine. There was even a convertible version, so you could ride around with the top down in this ultra-long car.
C Class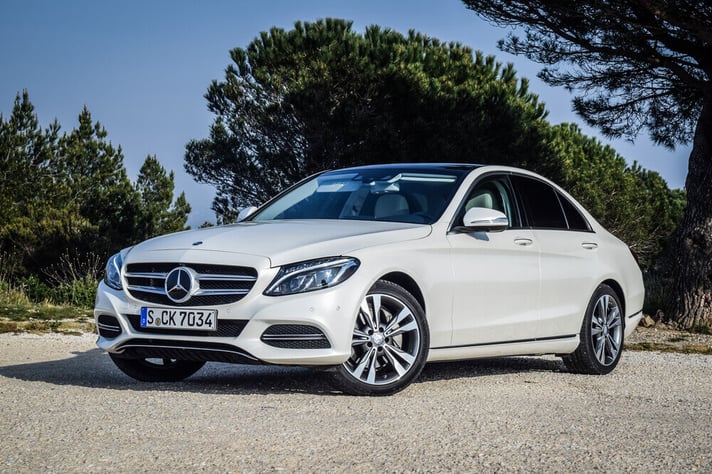 There's no particular C Class that we're highlighting, as they're all just so well crafted. And it's no surprise that the C Class is one of the best-selling Mercedes out there, whether it's purchased as a coupe, sedan or wagon.
AMG GT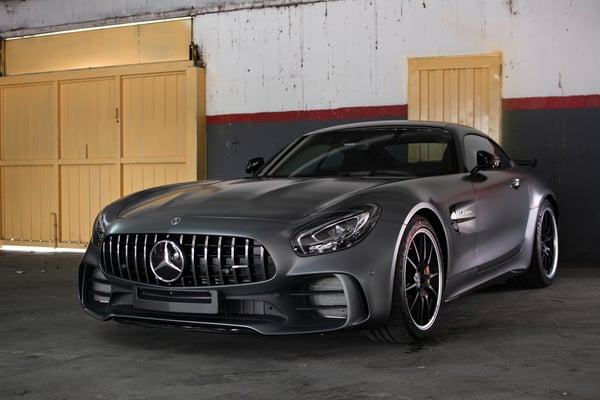 AMG is the highest line available on the Mercedes' roster, so it's no surprise that it offers some of the best cars. The AMG GT is a super sleek coupe that challenges the Porsche 911. Right now, it's a big favourite with footballers, and it's easy to see why. It's a 10/10 in the looks department with its aggressive grille and curvy shape. If you've got £100,000-plus lying around, then you should think about buying this supercar.
Mercedes S-Class W140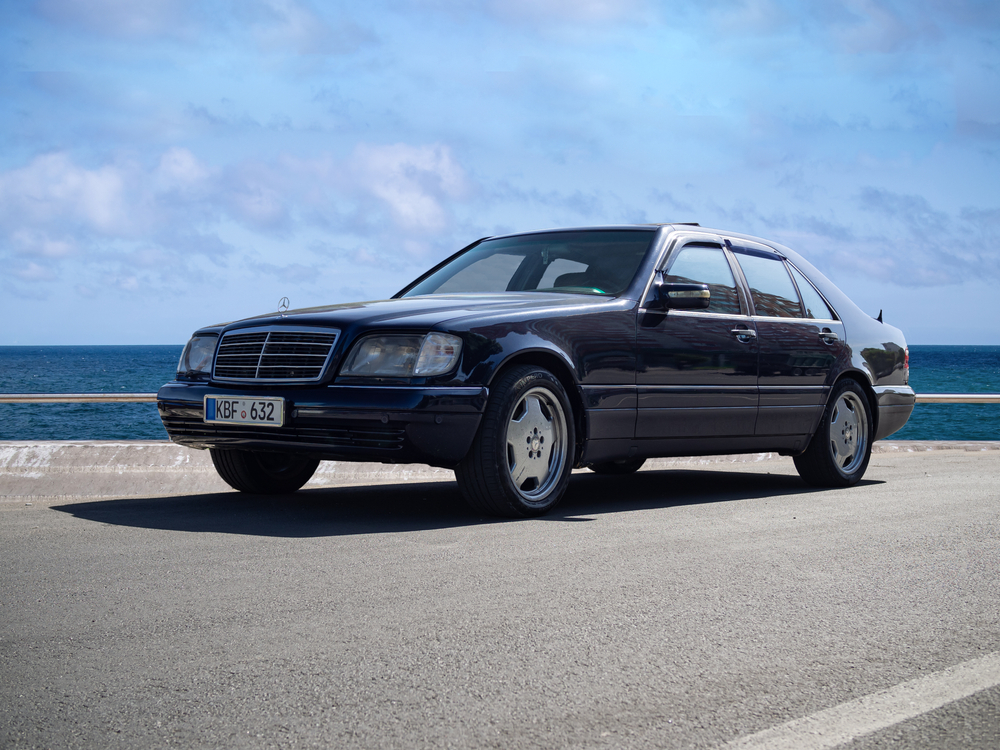 First released in 1991, the Mercedes S-Class W140 was designed to be one of the best-ever luxury cars. Mercedes ploughed plenty of money into the project, spending almost £1bn in the process. As a result, the car was an attention-seeker wherever it was seen and was a big hit with powerful figures. Michael Jackson, Vladimir Putin and Saddam Hussein all loved getting behind the wheel of the S-Class W140. On second thought, maybe not the best company in the world to have.
Mercedes-Benz 500K
The 500k was a sought-after vehicle from days gone by. First built in 1936, it was one of the most beautiful motors available at the time with its huge build, two seats and 7.0-litre engine. It was also one of the fastest cars of its era, and there were only 150 made. Today, its rarity makes the 500k one of the most prized possessions for collectors.
Mercedes-Benz C111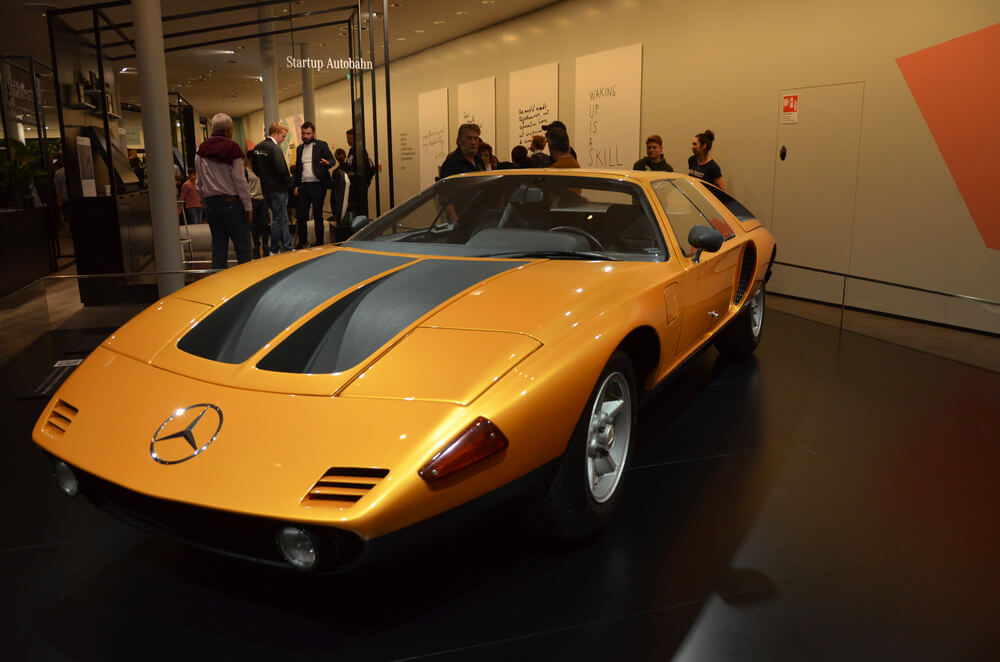 Back in the 1960s, everyone was making their own versions of the MK1 Batmobile, with the C111 Mercedes' closest iteration. It was initially intended as a testbed for a future rotary engine and went on to beat loads of speed records in the years to come. However, it was only a concept car, which means the C111 never made it to production.
SLR McLaren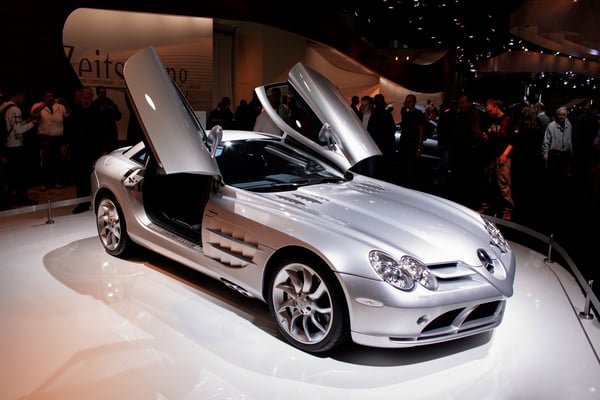 Jointly developed by Mercedes and McLaren, the SLR McLaren is super stylish in every way possible. SLR stands for Sport Light Racing, and it comes bundled with a 5.4L supercharged V8 power plant generating 650 hp that allows this beauty to go from 0-60 in a flash 3.3 seconds. The limited-edition vehicle was a big hit when it was released and was later replaced by the SLS AMG.
Mercedes-Benz G-Class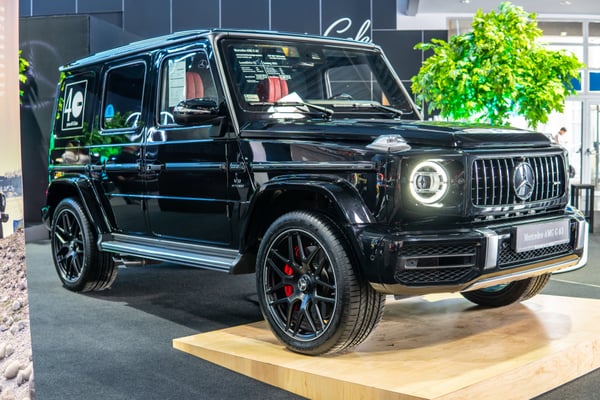 The G-Class has become the go-to car for many celebs over the years, including Kim Kardashian. The military-style vehicle is about as robust as they come yet still manages to look sleek and stylish. It's another bow in Mercedes' cap and has been going strong for more than forty years.
The best Mercedes cars ever
If you're after a Mercedes-Benz for your next car, you really are spoilt for choice. From the all-time classic C Class to the AMG range and beyond, Mercedes continually produces some of the best vehicles going. It's easy to see why the brand has become so synonymous with luxury and quality. As the company says, it's the best or nothing.