Is the Retired Frankie Dettori Enjoying His Cars?
Frankie Dettori, the legendary jockey who's won more than 3,000 races, is now enjoying a well-deserved retirement. But he's not just sitting around. He's swapped his horse for horsepower, indulging in his passion for cars. Let's take a look at the cars Frankie is enjoying during retirement.
Frankie Dettori's Racing Career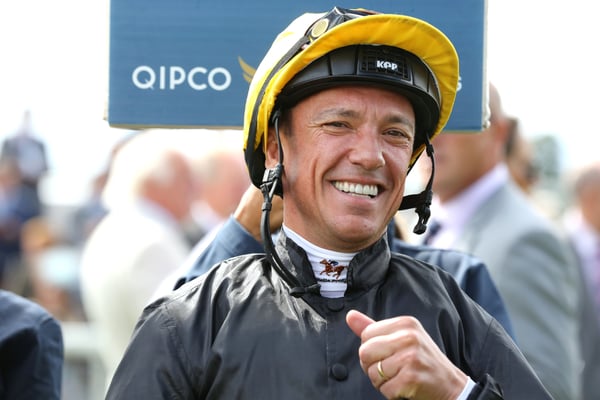 Frankie Dettori's illustrious career in horse racing is a testament to his skill, determination, and sheer love for the sport. With a career spanning over three decades, Dettori has left an indelible mark on the world of horse racing.
His victories are numerous and impressive, including triumphs at the prestigious Derby, the esteemed Ascot Gold Cup, and the internationally renowned Prix de l'Arc de Triomphe, among countless others.
These victories are just a glimpse into his extraordinary career, which is filled with numerous accolades and recognitions. Now, though, Dettori has hung up his racing boots and traded in the adrenaline-fuelled excitement of the racecourse for the thrill of the open road.
Life After Retirement and Car Collection
Even in retirement, Frankie is still involved in the horse racing industry, but he's also found time to enjoy an impressive supercar collection.
Ferraris
Frankie said his childhood dream was to own a Ferrari, and so far, he's had four of them. The latest is the Ferrari 488 Spider. Priced at a hefty £190,000, it boasts an impressive 3.9 litre twin-turbocharged V8 engine that can accelerate from 0-62mph in a mere three seconds.
Before the 488 Spider, Dettori owned a Ferrari 430 Scuderia, a 360 Spider and a 360 Modena. The Scuderia proved to be a bit too much for him, however. He described it as a "racing car with a number plate", with its uncomfortable bucket seats and extreme g-forces when cornering. It was apparently so intense that it left him with bruises after every drive. Ouch!
Alfa Romeo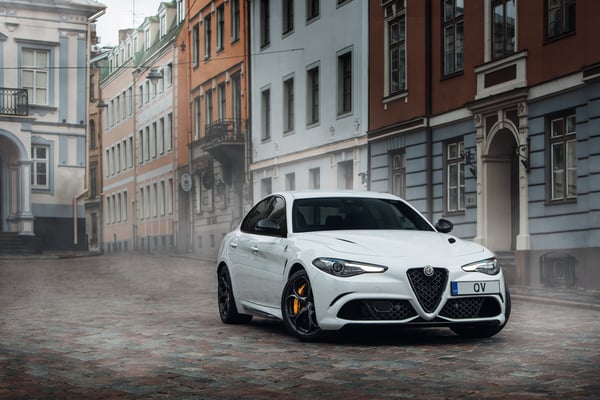 While it's not clear if Frankie owns an Alfa Romeo, he's certainly driven one around for a report in a newspaper column. Sat behind the wheel of the Alfa Romeo Giulia Quadrifoglio, Frankie noted that it's a "beautiful motor made with Italian passion".
The Alfa Romeo Giulia Quadrifoglio is a testament to Italian engineering and design. With its 510bhp 2.9-litre V6 Bi-Turbo engine, this sleek saloon offers an exhilarating driving experience. The stylish design, luxurious interior and advanced technology make it a standout in the high-performance sedan category.
But it's not just about the cars in his collection. It's about the joy he gets from driving them. Whether he's cruising in his Ferrari or pushing the Alfa Romeo to its limits, Dettori is clearly enjoying his retirement.
Off to the Races
In the end, Dettori's retirement is a testament to his passion for speed and performance. Whether he's on a horse or behind the wheel, he's always pushing the limits. And now, he's doing it in some of the finest cars in the world.
Why not get the need for speed yourself – or at least a new set of wheels to enjoy? Find out your budget with Carmoola and buy your next dream vehicle. Financing a car is a breeze with Carmoola - find out how it all works. It might not be a Ferrari, but some of those Alfa Romeos are looking pretty good.