The Sexiest Ferraris of All Time
Enzo Ferrari knows a thing or two about cars, doesn't he? For more than 70 years, Ferraris have wowed drivers with their sleek looks, excellent performance, and eye-watering price tag. But which Ferraris are the best of all time? We've put this guide together, looking at the most stylish vehicles from the iconic car automaker. See which ones made our list below.
Ferrari 125s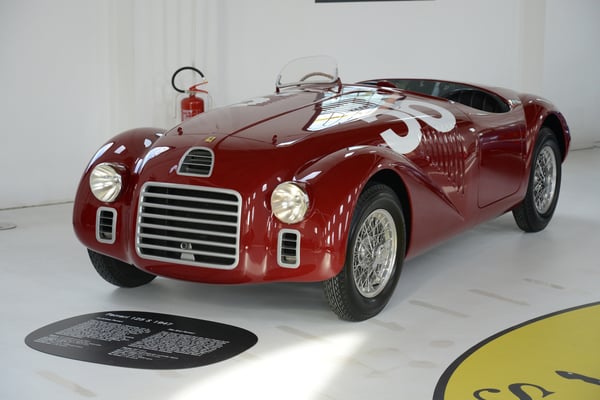 One of the most famous Ferraris ever, the 125 S is widely regarded as the first-ever model to feature the now-iconic Ferrari badge. But it's not the first-ever Ferrari – that moniker goes to the AAC 815, built through Auto Avio Costruzioni. Back to the 125 S, a car considered the first "true" Ferrari. It featured a 1.5-litre V-12 engine with 118 horsepower, making it a ridiculously powerful car in 1947.
Ferrari 500 TRC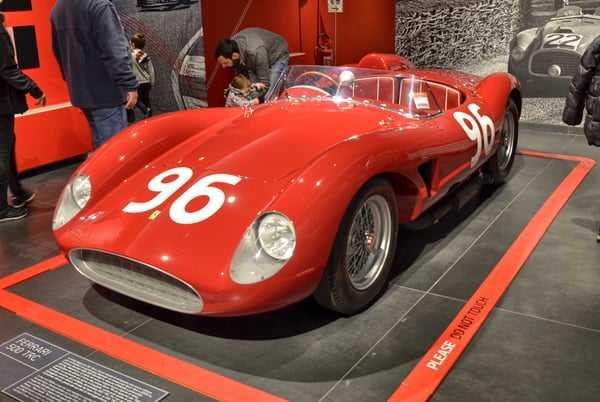 In 1957, Ferrari added a C to its 500 TR racer to comply with the new 1957 C-section regulations of the International Sporting Code. The result was even lower, sleeker bodywork than its predecessor. This four-cylinder beauty was powered by a 2.0-litre Lampredi inline four with dual overhead cams, giving the 500 TRC 180 horsepower and top speeds of 150-plus mph. By today's standard, it might not seem that fast. But in the 1950s, it was revolutionary.
250 GT California Spyder SWB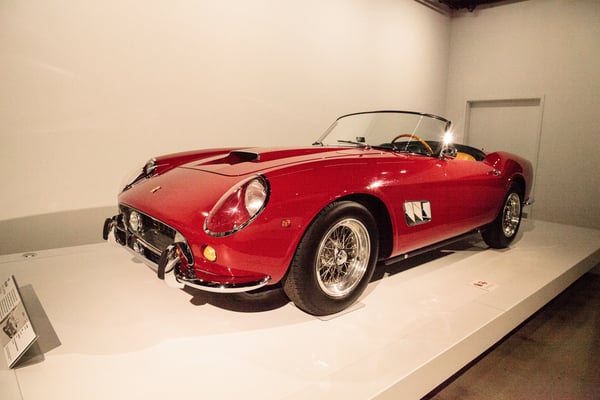 Another 50s and 60s special, the California Spyder boasts classic looks from its era with a drop-top iteration that went down particularly well with the American market. It maintained the short wheelbase and superior handling other 250s had become known for, with the California version sold as "the race car for the road". It remains a popular vehicle to this day, with the 250 GT California Spyder SWB reportedly the first-ever car to sell for eight-figures.
Ferrari Dino 246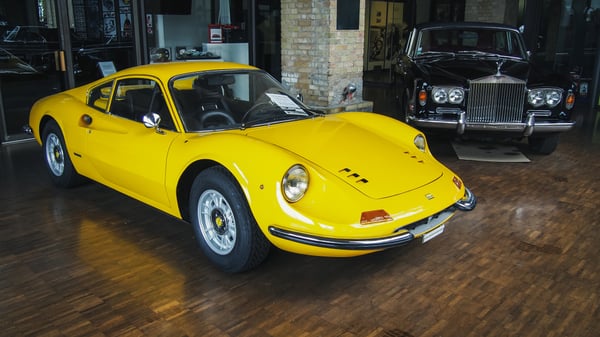 The Dino is one of the very few cars built by Ferrari that doesn't feature the carmakers Prancing Horse badge. Why, you ask? Because it was the first Ferrari to use a smaller V-6 engine and therefore wasn't deemed worthy, we guess. Released in 1968, the Dino was seen as Ferrari's answer to the Porsche 911, but the car didn't last for long. Its short-lived reign has made it even more popular today, and it's one of the most sought-after Ferraris going.
Ferrari Testarossa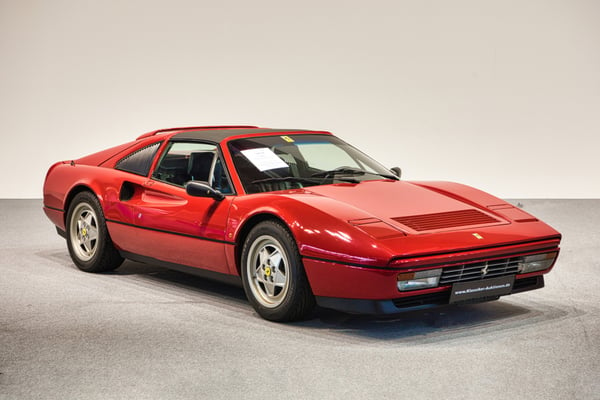 If you've ever seen Miami Vice, you'll know all about the Ferrari Testarossa. It's easily the most 80s Ferrari ever made, thanks to its angular design, pop-up headlights and gill-like side air intakes. It ran from 1984 to 1991 and could do 0-62 mph in just 5.3 seconds, with top speeds of around 189 mph. The Testarossa was powered by a 4.9-litre longitudinally-mounted, flat-12, producing 385 horsepower and a torque of 490 Nm.
Ferrari 550 Maranello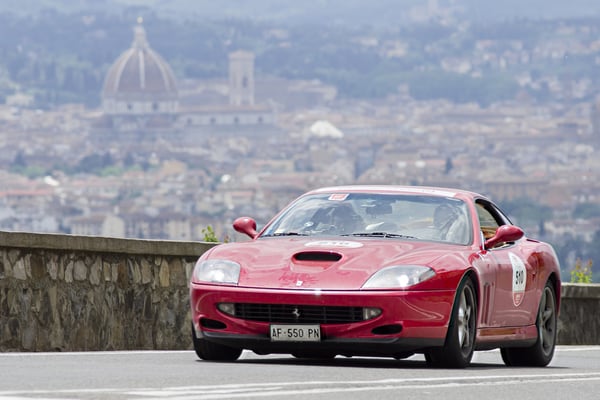 The 90s was somewhat of a barren time for Ferrari, with the automaker losing its cult status. Still, there was the odd gem here and there, such as the 550, which ran from 1996 to 2002. With this car, Ferrari returned to the V12 two-seater layout after more than two decades. But what really sets it apart is the performance: the 5.5-litre V12 engine gave it some serious oomph, with top speeds hitting 199 mph.
Ferrari 360 Modena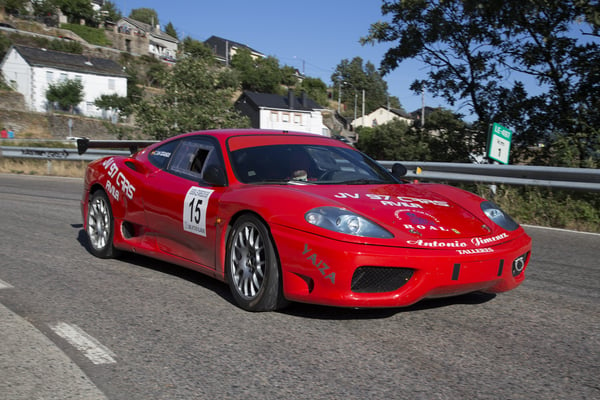 The 2000s was a time of experimentation for Ferrari after it lost some popularity throughout the 90s. The automaker reinvented itself for the new millennium with the 360 Modena, which was the successor to the F355. The 360 Modena is a supercar with looks and performance, thanks to the aerodynamic and contemporary styling that completely modernised the brand and sent it hurtling into the future.
Ferrari Enzo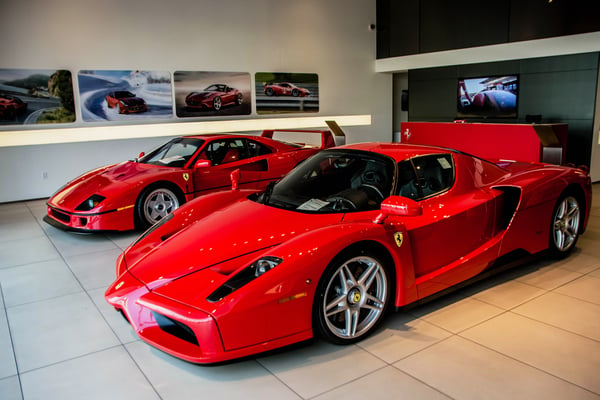 Another 2000s gem, the Ferrari Enzo produced just 400 versions and was inspired by Formula 1 technology. It was developed by seven-time Formula One world champion Michael Schumacher and powered by a 5,998cc, 65-degree V12 producing 660 horsepower. What did that look like on the road? It meant the Enzo could accelerate from 0-60 mph in just 3.2 seconds. What else do you expect from a car developed by a Formula One legend?
Ferrari 812 Superfast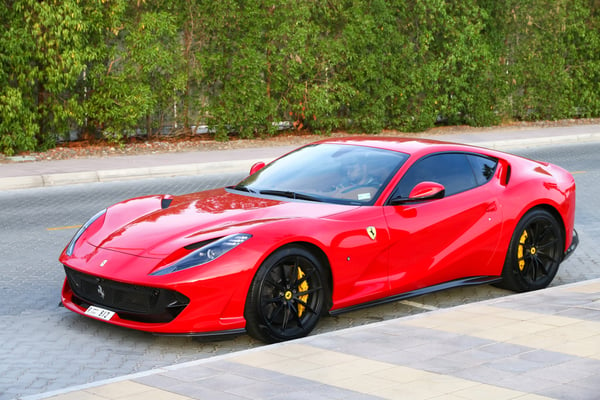 The Ferrari Superfast was made in 2017 and is probably one of the last fully-fuel cars the company will produce. As carmakers move to hybrid options, you can expect an electric car future. Still, the Superfast is the fastest ever non-hybrid car produced by Ferrari, with speeds topping out at an impressive 211 mph, thanks to a V12 engine producing 800 horsepower. If you ever find yourself behind the wheel of one, prepare to feel the g-force.
Ferrari LaFerrari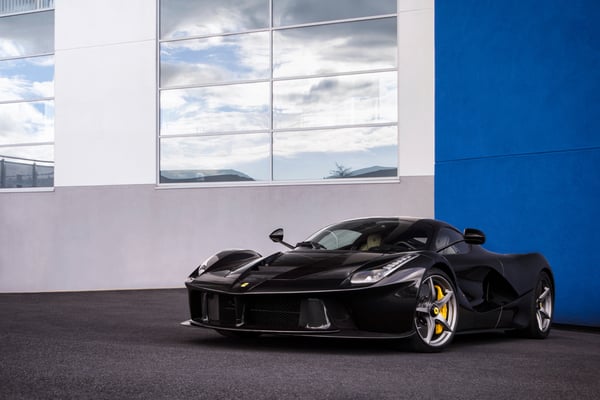 A favourite with many car enthusiasts, the Ferrari LaFerrari is the first-ever car from the carmakers to use a hybrid drive system. Named HY-KERS, it's taken from the company's Formula One expertise and combines Ferrari's 6.3-litre V-12 engine with a pair of electric motors to provide an impressive 963 horsepower and 663 pound-feet of torque. The LaFerrari is one of the newer models, but it's already a classic. Now you just need a cool £1.1m to buy one. And if you're an international football giant such as South Korean's and Tottenham's Son Heung-Min you might just be able to afford one! Ferraris are a popular choice for well paid footballers we've begun to notice - Liverpool's Virgil Van Dijk loves a 488 Spider!
The best Ferraris ever made
One of the world's most iconic carmakers has produced some of the best-looking cars ever made over the years. And with this list, you've got yourself a selection of swish Ferraris that not only look the business but perform above and beyond. With these cars, it's easy to see why Ferrari has become one of the most popular high-end vehicles over the last 70 years. So popular in fact that Floyd Mayweather has four in his 100 collection! 😮