Advantages & Disadvantages of Hybrid Electric Cars
Are you still unsure about buying a hybrid car? 🤔 That's alright. Whether petrol or diesel-fuelled, full-electric, or hybrid, buying a car is a big decision, so it's perfectly fine not to rush into things if you still need to think things through. But if you've been considering buying a hybrid car, a great way to help you decide is to learn about hybrid cars' advantages and disadvantages. Here are some of the most important points to consider when you begin your car-buying journey.
What is a hybrid car?
Hybrids are cars that have two power sources, fuel and electricity. It means they have conventional combustion engines and electric motors. The engine is powered by either petrol or diesel fuels while the electric motor gets its power from a battery. Depending on the type of hybrid car, you can use the engine and electric motor separately or simultaneously. Driving a hybrid can help you save on fuel costs. There are a few downsides to buying a hybrid car, but it depends on your driving needs and whether a hybrid car suits you.
Should I buy a hybrid car in the UK?
It's important to fully understand your driving needs before buying a hybrid car. It's now common to see hybrid cars on many UK roads and in most of the major cities in Europe. Drivers want to find more eco-friendly and fuel-efficient vehicles than conventional combustion-engine cars. That's why there has been a growing demand for hybrid and full-electric vehicles. While many drivers are switching to green vehicles, take your time to decide. It's best to learn the pros and cons of hybrid cars first so that you will know what to expect from them. Let's dive right in and look at the advantages and disadvantages of hybrid cars! 🚗
Advantages of Driving a Hybrid Car
One of the good things about hybrid cars is that they offer drivers the best of both worlds since they can be driven using fuel, electricity, or both simultaneously. While hybrid cars are not fully electric, they are more economical than conventional cars and provide drivers with a more environmentally friendly drive.
Automation and Better Driving Experience
Whenever a hybrid car comes to a stop, it shuts off its engine automatically. To restart the car, you have to press down on the accelerator, and it's as simple as that! This automation is possible with hybrid vehicles because of their electric motors. The electric motor's added power means the car doesn't need a big combustion engine. The batteries of hybrid cars power auxiliary loads while reducing engine idling whenever the car stops. Altogether, these features help make the car more fuel-efficient without affecting the vehicle's performance.
Recharging via Regenerative Braking
Depending on the type of hybrid car you choose, it might not be necessary to plug it into an external power source to recharge the battery. Hybrid vehicles have a mechanism called regenerative braking which recharges the battery whenever you apply the brake. This works by capturing the released energy and then delivering it to the battery, where power is stored. This is a great feature of hybrid cars because your vehicle can recharge without relying on a dedicated power outlet.
Better Fuel Economy
There are many benefits of switching to an electric car. One of the main benefits of electric hybrid cars is you get better fuel economy. If you compare a hybrid car to a conventional car that runs purely on fuel in terms of how much it costs to run them, it's a very easy win for hybrid cars. The amount of money you get to save depends on the kind of hybrid car you choose. For example, if you drive a full hybrid car, you'll get better fuel economy because the car is designed to capture energy from braking. This energy is stored in the battery to assist the engine during acceleration. With this hybrid system, the car is not fully dependent on fuel all the time, allowing you to get more miles for the exact cost of driving a petrol or diesel car.
Greater Demand and Higher Resale Value
Fossil fuel is expensive, so more car buyers are transitioning to alternative vehicles like hybrid cars. But do hybrid cars depreciate faster? You'd be happy to know they don't lose value as fast as petrol or diesel cars. If you buy a hybrid vehicle now and then decide to resell it in the future, you'll enjoy a higher resale value.
Hybrid and electric cars don't lose value fast, and there's a huge demand for green cars in the secondhand car market which will likely continue in the next years when the ban on fossil fuel cars is implemented. The price of fuel is also continually increasing, and this is expected because it's non-renewable energy that is fast depleting. Car buyers want a green car to lessen their carbon footprint and cut costs, so expect a higher demand for secondhand hybrid cars.
Less Carbon Emission
Since hybrid cars consume less fuel than petrol or diesel vehicles, they produce less pollution and are the better choice for environmentally conscious car buyers. Of course, an all-electric car would be better because it has zero carbon emissions. But a hybrid vehicle is still better than a traditional fuel-thirsty car for drivers transitioning from conventional cars to greener options and are a bit anxious about the range.
Also, when more drivers choose green cars, there will be lesser demand and dependence on fossil fuels. On the economic side of things, this helps greatly in reducing the price of fuel in the market and can help make other commodities and services more affordable. Hybrid cars are a more environmentally friendly option because they are designed to consume less fuel, reducing CO2 emissions. With more people shifting to green cars, air quality can improve in our busy, polluted cities and the planet. 🍃
Disadvantages of Hybrid Electric Cars
Now that we know some of the best benefits of hybrid cars let's take a look at the drawbacks of hybrid cars. These eco-friendly vehicles are good and better for the environment than petrol or diesel cars. But we must remember that they're not perfect, and hybrid car technology is continually evolving. So, before you buy a new green car, it would benefit you to know the downsides of hybrid cars, so you know what to expect.
Hybrid Cars are Expensive
Since the cost of making hybrid cars is high, it's expected that these green cars are not cheap to buy, and many car buyers are discouraged by this. However, while this is the reality today, this may not be the case in the near future. The technologies used in making hybrid vehicles are always advancing. Hence, as the manufacturing process becomes cheaper and cheaper, the price tags of hybrid cars will become more affordable for car buyers. While these green cars are expensive to buy, they're actually cheaper to run. Still, they're more affordable than full-electric cars, so if you're looking for an environmentally friendly car that allows you to save on fuel costs, a hybrid might just be the right choice for you.
Less Powerful Engine
A hybrid car needs to accommodate a combustion engine and an electric motor, so both have to be smaller and, therefore, less powerful. If you're only driving in the city, this wouldn't be much of a problem. That's why before buying a hybrid car, it's crucial to know your driving needs. Do you often take long trips? How important are a car's speed and acceleration to you? A hybrid car will not be suitable for every driver, so take the time to assess how well a hybrid vehicle will fit your needs, preference, budget, and lifestyle.
Fewer Expert Mechanics
Since hybrid cars are fairly new and the technology is continually improving, there are not a lot of expert auto mechanics that know the ins and outs of hybrid vehicles. If you buy a hybrid car, you have to be ready for higher car maintenance costs because it's likely you'd have to take the vehicle to the dealership for servicing.
There are independent garages and third-party providers that you can also go to, but check that it won't void your manufacturer's warranty to be sure. For now, car owners of hybrid cars may find it challenging to find a well-experienced auto mechanic. If they do find one, the cost may be higher than if their cars were the usual petrol or diesel ones. Nonetheless, many hybrid car manufacturers offer up to 3, 5, and even 7-year warranties, so you don't have to worry if issues arise within that period.
More Suited for City Driving
The combustion engines of hybrids are typically smaller than what's found in diesel or petrol vehicles. The car's electric motor can only provide added power to the engine or allow you to drive in a full-electric mode in short distances and at low speeds. Combined, the electric motor and small combustion engine have less power than a conventional car. Car buyers can't expect this type of car to be super fast. But for driving in the city, a hybrid car can perform excellently.
Should I buy a petrol or hybrid car?
The answer to this question depends a great deal on your needs, finances, and preferences. For example, do you only need a car for city driving? Then you won't have problems owning a hybrid car. But if you need to drive long distances frequently, then a hybrid vehicle may not be the most economical option for you right now.
As for the cost of buying a hybrid car, it's more expensive than conventional cars, yes, but it has its own set of advantages as well. You may enjoy lower taxes and congestion charges since your car emits less CO2 than diesel or petrol vehicles. And, of course, your preferences are also important in your decision-making process. You may have certain expectations about what a car should be and may find hybrid cars too different from what you've gotten used to.
Which hybrid car should I buy?
The best way to get to know hybrid vehicles more is to visit a trusted dealership, talk to the salespeople and ask questions. You might also want to take a hybrid car you like for a test drive. This way, you'll experience what it's like to drive a hybrid vehicle first-hand. When you're ready to buy a new car, you'll have all the information you need to make the best decision for you. If you're looking to buy a family car, make sure to take them with you on the test drive so that they can also tell you what they think!
The Best Hybrid Cars on the Market
The UK is now home to three-quarters of a million hybrid cars, and the number is only expected to grow. Everyone is raving about hybrids right now, but which are the best options on the market? Many drivers are becoming more conscious of how they impact the environment and are now making the switch to more eco-friendly cars like hybrids.
What's great about hybrid vehicles is that they still have an engine, but they can also run with just electricity. It's the perfect choice for drivers who are transitioning from a combustion-engine car to a greener option like a full-electric vehicle. If you're still looking for the best hybrid cars in the UK, we've created this shortlist to make things easier for you! 😀
Toyota Corolla
Everyone associates Toyota with hybrid cars, especially as the Prius was one of the first on the market. The times, they are a-changin', however. The Toyota Corolla is an excellent hybrid car that displays efficiency and has low running costs. There's also a snazzy interior, just to add a splash of style to your drive. Is it time for the Prius to take a back seat?
Volkswagen Passat

The Volkswagen Passat might not win any awards for the most stylish-looking car, but it drives like a dream and performs well in electric mode. You can expect to get around 34 miles per charge on electric power alone, with the fuel aspect kicking in once it runs out of juice. The Passat also has a spacious interior and is a great choice as far as family cars go.
BMW 330e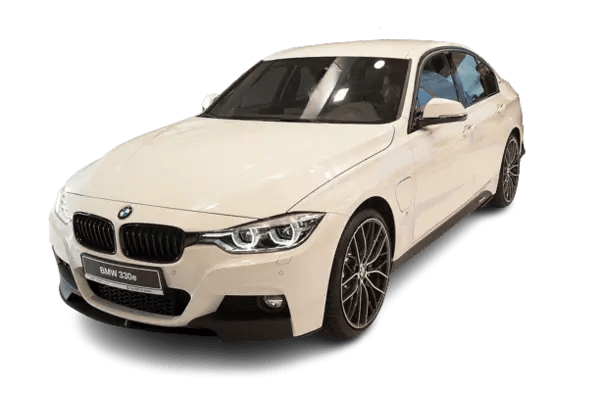 The 3 Series has never looked so good with its hybrid touch. This classic BMW car has been given a hybrid make-over and offers a 35-mile electric range with 87bhp, just to give it a bit of verve. Many UK drivers prefer the BMW 330e when it comes to choosing the best value hybrid cars. You can't go wrong with this model since it is a well-built, high-quality saloon with a 2.0-litre petrol engine, as well as an electric motor.
The BMW 330e has a 12.0kWh battery that provides electricity to run the motor, giving the car a 35-mile all-electric range. It's a practical car that's great to drive, and you'll surely enjoy the latest tech it has to offer. Even with all the awesome features of the BMW 330e, you don't have to worry about using up all of your savings to buy it because its price is competitive and reasonable. Besides, there are a number of car finance deals to choose from to make purchasing this vehicle more affordable.
Whether you drive this car within the city using electricity alone or on extensive road trips using a combination of the engine and electric motor, you'll be sure that you can reach your destination without any issues.
Toyota Prius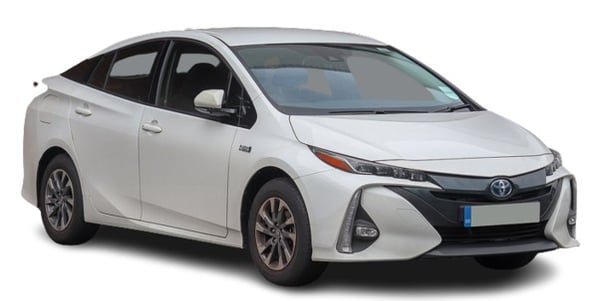 No, not it's not, and you can't have a "best hybrid cars on the market" guide without mentioning the OG. The Toyota Prius is still one of the best around with its 1.8-litre engine and Dual Motor Drive system featuring an 8.8kWh battery. It'll take you around four hours to charge but offers high performance. Of course, there is the possibility that someone will assume you're an Uber driver if you have one, so maybe don't pull up to the side of a busy street for too long.
Mercedes E 300 e/300 de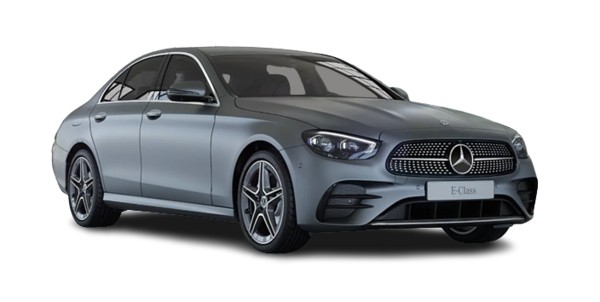 Get yourself a plug-in Merc with the E-Class. This car boasts impressive fuel economy and looks seriously good while in action on the road. It can cover around 30 miles on electric power alone and is designed for comfort with a well-equipped cabin and those typically good Mercedes looks.
Skoda Superb iV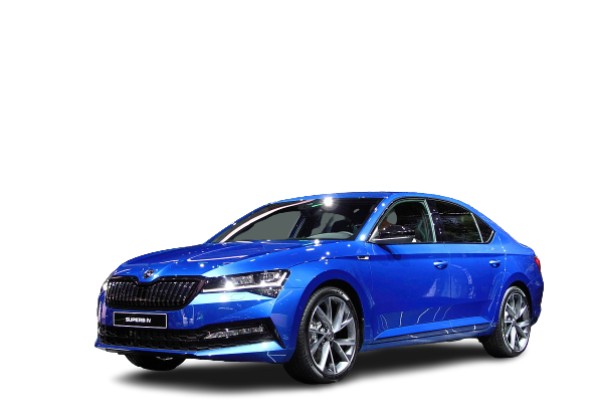 If a car is called "Superb", it damn well better perform. Fortunately, that's just what you get with the Skoda Superb iV. It's the plug-in version of Skoda's popular saloon and offers a smooth ride. On the inside, the car is just as impressive, with a smart infotainment system and staggered passenger and luggage space.
Mercedes C300 e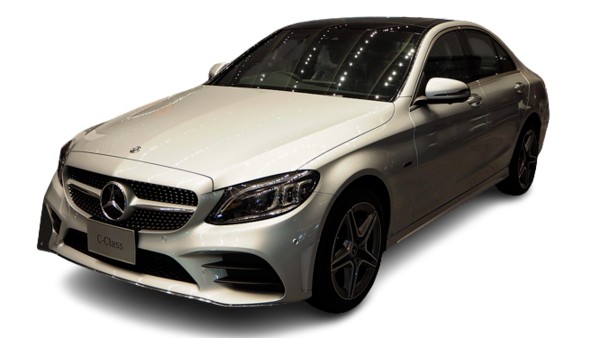 The C Class from Mercedes is new and proudly carries the comfort, elegance, and performance that we can expect from a Mercedes car. The C300 e is one of the best plug-in hybrid cars on the market today. Even if the C300e is not a completely emission-free green car, it only has a 14g/km CO2 emission, and you can get an average fuel economy of 404mpg from this Mercedes C300 e hybrid.
Do you want to drive this hybrid in all-electric mode? You can do so up to 62 miles. This figure is twice that of many plug-in hybrid electric vehicles on the road. Charging the battery will only take 30 minutes to reach 100% full charge because of its fast-charging rate of 55kW. If you're looking to save more on your fuel expenses, the Mercedes C300 e is among the best hybrids to look into. Be sure to take this model for a test drive when you're shopping for a car, so you'll know if it's the right hybrid vehicle for you.
Hyundai Ioniq Hybrid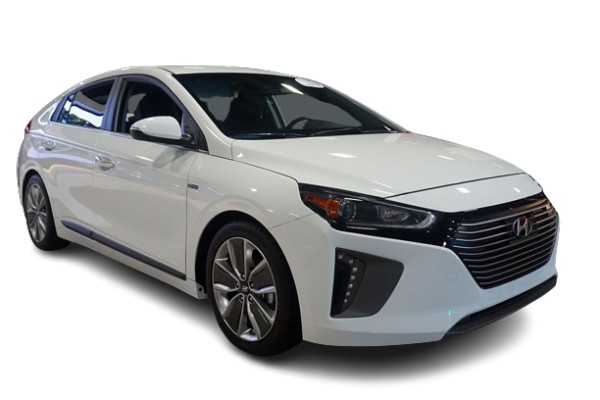 The Ioniq is a rare commodity in that it's available in different hybrid forms, including hybrid and pure electric. A tiny bit smaller than the Prius, the Ioniq from Hybrid gives you a large battery pack capable of reaching 39 miles on electricity alone. Expect to pay around £22,000 for a brand-new model, which isn't too bad at all as far as hybrid options go.
Renault Captur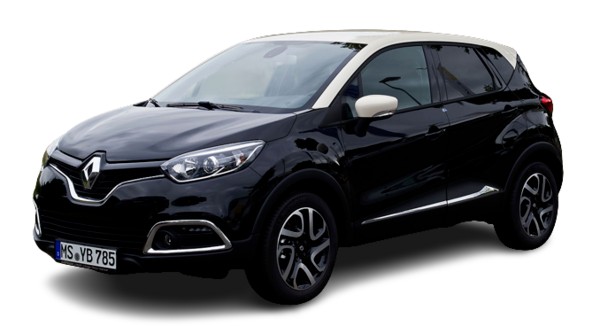 The Renault Captur is one of the most competitive hybrid cars in the small SUV market. This is possible because of the outstanding combination of a well-designed body and Clio underpinnings. The newest Renault Captur is wider, taller, and longer compared to the previous one. If you're looking for a hybrid car for the whole family, the latest Captur is definitely a model to see.
This hybrid vehicle has a 158bhp 1.6-litre petrol engine, as well as a 9.8kWh battery. You can drive it in a pure-electric mode for up to 30 miles. You can drive your kids to school or run errands using only the electric motor, allowing you to save money on fuel costs while also reducing CO2 emissions. The Renault Captur is equipped with the latest tech, which your family will enjoy, especially on long road trips across the UK. The best part about this hybrid car is it's not as expensive as other similar models from other carmakers.
Honda Jazz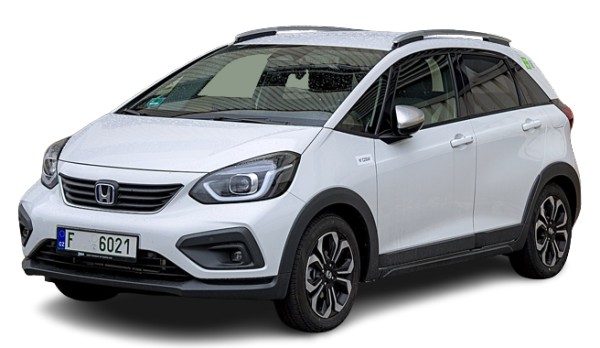 The Honda Jazz comes with a 1.5-litre petrol engine and two electric motors. This car is a quiet drive, meaning you can relax while cruising down the motorway and enjoying an efficient 63 mpg. Inside the car, there's a touchscreen infotainment system and some SUV-influenced styling, along with "Magic Seats" in the back.
Toyota Yaris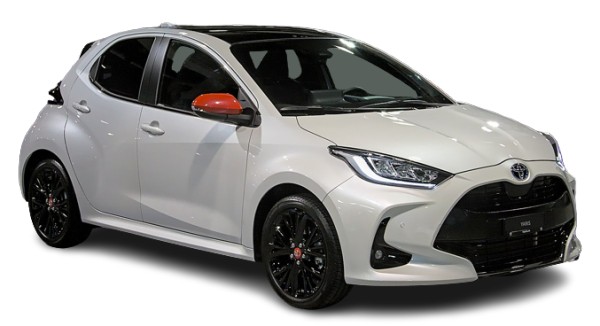 If you're looking for a sensible hybrid car, you can count on Toyota to produce the best-performing ones. Even if you're browsing the best used hybrid cars, you'll find that Toyota cars are one of the most sought-after vehicles by many car buyers.
The Toyota Yaris is one example of this carmaker's commitment to providing reliable hybrids. The Yaris has a 1.5-litre petrol engine with 114bhp. It has a powerful electric motor which allows you to drive a Yaris in all-electric mode for up to 80% of the time, especially if you're just driving within the city. The Yaris is built using Toyota's self-charging petrol-electric hybrid technology, which makes this model capable of driving around town as well as on the motorway. If you want an all-rounder hybrid car, the Yaris is one to consider.
Not only can you rely on its performance, but you'll also be a proud owner of a stylish and elegant hybrid car that's packed with all the latest tech — from automatic wipers and headlights to adaptive cruise control, making driving easier and much more enjoyable.
Takeaway
The hybrid car market has exploded over the last few years, giving you plenty of choice in the process. From cheaper options to expensive cars, there's bound to be a hybrid vehicle out there for you should you wish to make the change and go a little bit greener with your drive. 🍃
These as our top picks for the best hybrid cars in the UK. What do you think? Hopefully, you got to know some new hybrid car models! Be sure to check them out at your local dealership or even test drive them to see if it fits your needs and preferences. If you're looking to buy a family car, a tip to remember is to bring the whole family with you during the test drive so you'll know for sure if everyone's comfortable and if you all love the car. And if you don't and are looking for a small hybrid, check out our picks of the top 5 best small hybrid cars.
Hybrid cars are an awesome choice if you want to lessen your carbon footprint by choosing a more environmentally-friendly vehicle. 🍃 They're also a great all-rounder car you can rely on for driving within the city or across the UK for your next road trip adventure! 😎