Take A Look Around Anthony Joshua's Knockout Car Collection
Anthony Joshua is a world-renowned boxer, and he's also got an impressive car collection. Here's a look at some of his knockout cars.
Whilst Joshua's car collection is certainly impressive, check out our other celebrity blogs here, so you can decide on your personal favourite. For example, actor Rowan Atkinson (Mr.Bean) has a car collection that's worth an estimated £23 million. NBA player LeBron James also has an impressive car collection, which includes a Ferrari LaFerrari and a Maybach 62S Landaulet. Of course, you don't need to be a world-famous athlete or actor to have an impressive car collection. If you've got the budget for it, there are plenty of ways to finance your dream car. Carmoola can help you get pre-approved for car financing, so you can start shopping for your dream car today. 🚘
Now, more on the man of the moment, Anthony Joshua...
Anthony Joshua
Anthony Joshua won his first 22 pro fights and was heavyweight champion of the world between 2016 and 2019 until he lost shockingly to Andy Ruiz Jr. He then avenged the loss later in 2019 with a unanimous decision that was worth more than £30 million. He left streaming service Showtime in 2018, as part of an eight-year, $1 billion deal between his promoter, Matchroom Sports, and streaming service DAZN. Joshua is a business juggernaut with more than a dozen sponsors, including Under Armour, Jaguar Land Rover, Beats, Sky Sports, and Hugo Boss. He has a massive social media following with 17 million followers across Instagram, Facebook, and Twitter.
So, now you know a bit more about the man, and more importantly, how much money he earns, let's see what he splashes that out on.
Anthony & Jaguar Land Rover
We mentioned above about the world champion and his relationship with Jaguar Land Rover. But did you know that Land Rover actually created a one-off Range Rover SVAutobiography for the world heavyweight champion. The bespoke luxury SUV made its world premiere outside the Finchley Boxing Club in Barnet, north London, where Joshua started his journey to the world heavyweight title, and will transport Joshua to and from his training sessions and fights.
We are thinking of doing a similar thing, Jaguar Land Rover, if you are interested? 😂
Anthony's Car Collection
Let's throw it back to a young Joshua, just passed his driving test, and what does he go out and buy? A Vauxhall Astra. This reminds us of Tyrone Mings, the England & Aston Villa centre back, who also started from humble beginnings. A far cry from his latest purchase, Anthony Joshua's first car was a Vauxhall Astra that he saved up £1,500 to buy. An all-electric Astra will be available in 2023, so that's something to look forward to! In an interview he described it as 'stable, sturdy, a good car.' We agree Mr.Joshua. Truly a man of the people.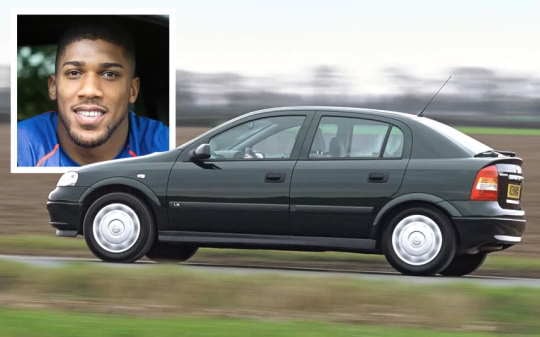 His other cars include;
Audi A3 S-Line
Range Rover Dynamic
Jaguar XJR
Audi A3 S-Line
The Audi A3 is an iconic car with a cult following and Anthony Joshua is the latest celebrity to get his hands on one. He was spotted driving his new car around London recently, and we have to say, it looks great. The car is the S Line which means it is the highest-spec trim on offer and adds a number of superior features. It has a more powerful 2.0 litre turbocharged engine with Quattro all-wheel drive and an S Tronic automatic gearbox. All of which makes for a very smooth ride. Not that Joshua is likely to be driving it himself very often, as he also has a chauffeur on hand to take him where he needs to go.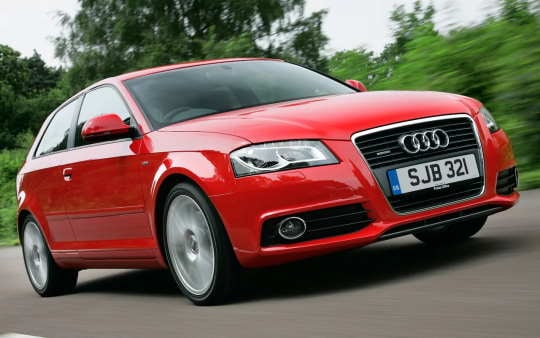 Range Rover Dynamic
This is one of Anthony Joshua's more recent purchases and it is certainly a head turner, it pairs perfectly with the custom-made Range Rover gifted to him, as we mentioned earlier. The Range Rover Dynamic is one of the most expensive model in the range and comes with a whole host of luxury features as standard. These include a panoramic sunroof, heated front and rear seats, massaging front seats, four-zone climate control and an upgraded stereo system. It really is the perfect car for a world-famous boxer.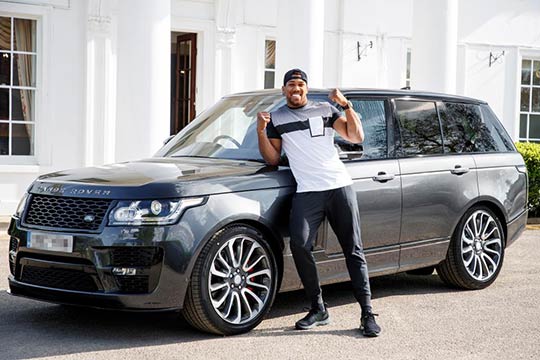 Jaguar XJR
The Jaguar XJR is Anthony Joshua's dream car. He has spoken about it in interviews many times and even posted a picture of himself standing next to one on social media. He announced the news of his new purchase through this post, that you can see below. The XJR is an absolute beast of a car (which matches Anthony) with a 5.0 litre V8 engine that produces 550 horsepower. It can go from 0-60mph in just 4.4 seconds and has a top speed of 174 mph. Not that Joshua is likely to test that out on the roads of London.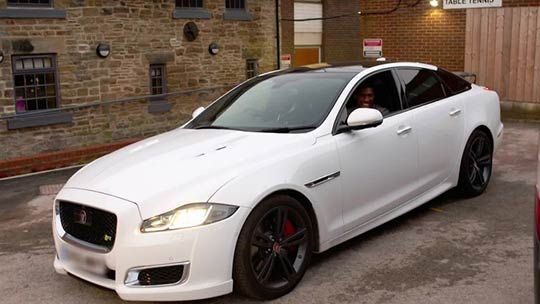 So, there you have it, a quick look at Anthony Joshua's car collection. We hope you enjoyed it and maybe got some inspiration for your own dream car. If you are in the market for a new car and need some help with financing, be sure to check out Carmoola. We offer great rates on car finance and can help you get behind the wheel of your dream car in no time with our flexible car financing methods.