Our Favourite Jaguars That We Think You'll Love
Once the must-have car for Brits, Jaguar has produced some of the best sports cars ever made. Though it lost its way for a while, the last few years have seen the carmaker get its mojo back – Jaguar is an in-demand brand again. Whether you're after a new model or something from its classic collection, we've put together a list of the best Jaguars ever made. So read on and discover our favourite models.
SS Jaguar 100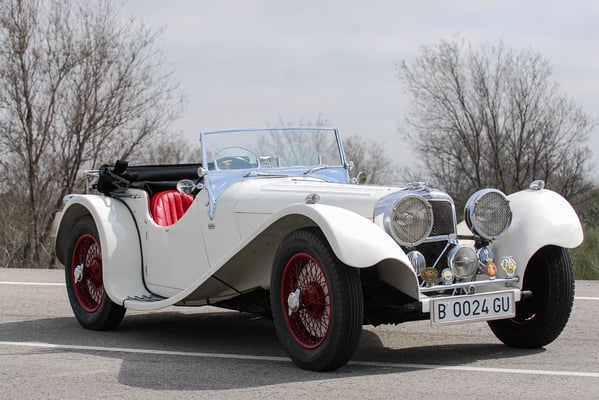 Many consider the SS 100 the first true Jaguar sports car ever made. That's because it delivered the performance of previous models and then some, with a 2.5-litre or 3.5-litre six-cylinder engine powering it. The SS 100 also had 125 hp, and its larger engine meant it could break the 100 mph speed limit – an impressive feat at the time.
Classic S-Type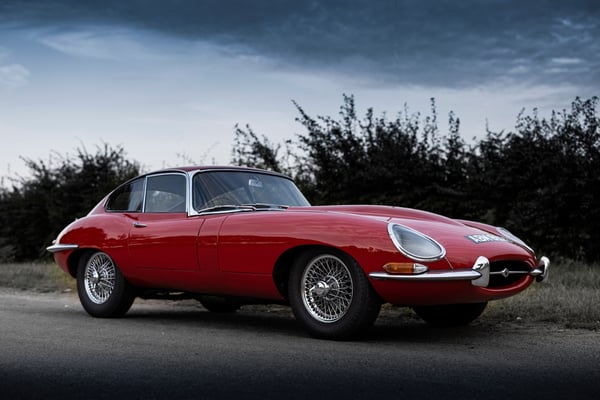 The original S-Type was an instant classic upon its release in the 1960s. It replaced the fan-favourite Mk2 and looked a lot like its predecessor, just with a nose and rear lift. The S-Type had fully independent rear suspension, giving Jaguar a car that handled exceptionally well. It was also more agile than the Mk2 and arguably the first Jaguar to drive just as well as it looked.
E-Type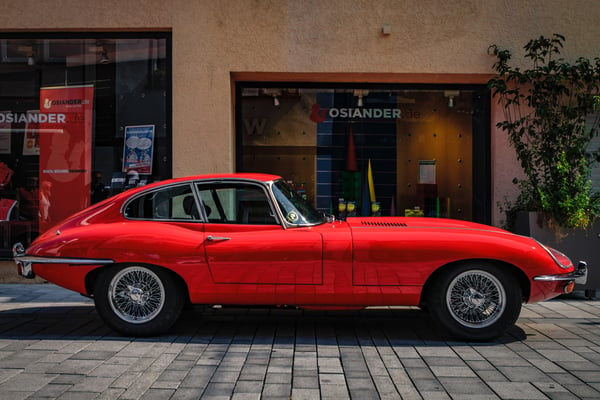 The E-type is a legend in the driving game and has looks that still hold up to this day, some 60 years since its initial release. It's arguably one of the most famous cars ever made and featured a long and sleek look unlike anything else on the road at the time. The E-type could hit speeds of 150 mph, which was quite the feat in 1961. There were around 72,000 units built between 1961 and 1975, though you'll need to break the bank to buy one today. It's valued at a little over £150,000.
XJ (XJ40)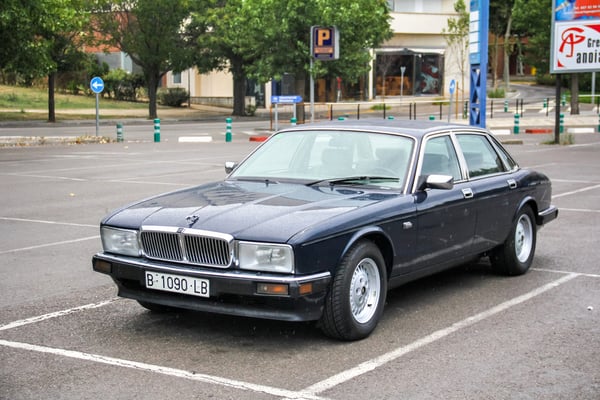 In the 1980s, Jaguar knocked it out of the park with the XJ, despite management issues with the brand. Launched in 1986, the XJ came with a 2.9-litre and 3.6-litre engine and featured a more contemporary look to match the times. Upon its release, the car received praise for its speed and handling better than its predecessor. And the newest version is a favourite of the Prime Minister Rishi Sunak!
XJR-15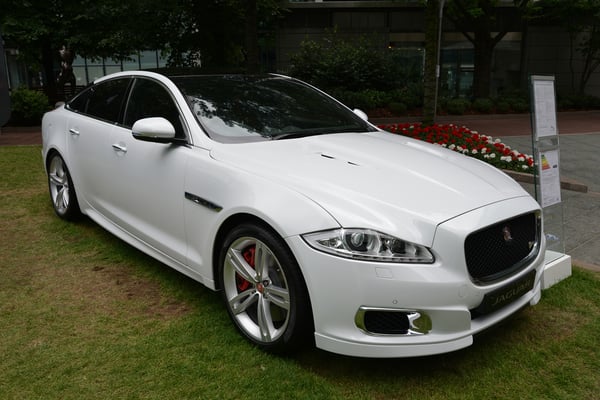 The XJR-15 was produced between 1990 and 1992, with just 52 units made. It was essentially a Le Mans prototype – a race car for the road, if you will. Getting behind the wheel of this beauty meant experiencing a 6.0-litre v12 engine with 450 hp. It was also nimble to drive, weighing just 2,300 pounds. That meant it could hit speeds of 60 mph in under four seconds and reach around 200 mph at top speed. The XJR is even pro boxer Anthony Joshua's dream car.
XE SV Project 8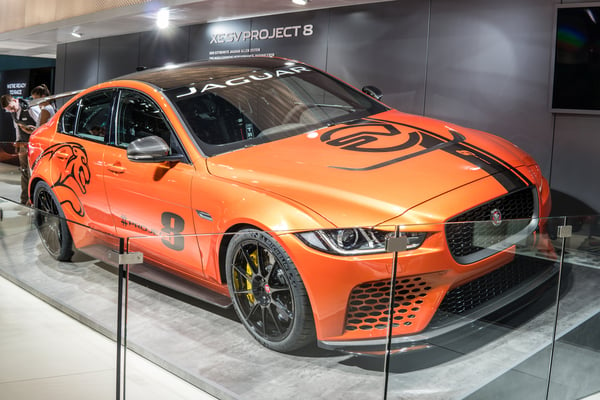 Another special project from Jaguar, there are only 300 XE SV Project 8s on the market. This hot-rod car was all about performance, thanks to a 5.0-litre V8 engine capable of 592 hp and hitting speeds of 200 mph. On top of that, it featured a carbon-fibre front bumper, carbon-fibre bonnet, carbon-fibre wheel arch and a carbon-fibre rear bumper. Then there was the 15mm carbon-ceramic brakes and an Electronic Active Differential with its own oil cooler. So, plenty of carbon powering one of Jaguar's special projects.
F-Type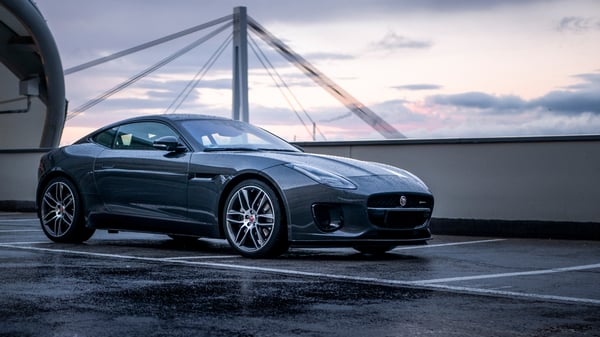 When it comes to modern-day Jaguars, it's hard to look past F-Type. Available with a 5.0-litre supercharged V8 capable of 575 hp, this car epitomises both style and performance. You'll hit 60 mph in just 3.5 seconds and look damn good while doing it. It's easily one of the best-looking cars around today and will go down as an all-time classic.
The best Jaguars
Jaguar has a long, illustrious history of making some of the best vehicles around, and the choices on our list offer a ringing endorsement. These Jaguars represent the best of the best, in our opinion, and they drive like a dream too.