Top 5 Best Small Cars for New Drivers
From the L-plates to freedom--celebrate your exciting journey from learner driver to experienced motorist! 😃 After passing that final test, there's nothing more exhilarating than having a set of car keys in hand and zipping down open highways without an instructor at your side! 🔑
Now, if you're looking at financing your car purchase, look no further than Carmoola. We offer competitive rates on car finance and make sure that you get the best deal possible. No matter what type of car you choose, we can help make it happen with our flexible car financing methods. Just check out the 'How it Works' section for more information.
If you or someone close to you are in the market for a first car, it can be daunting. Fear not! We understand that finding reliable wheels is essential as your loved one embarks on this next chapter of their driving lives – and we're here to help make sure they never want to let go of those keys. Here's our take on which models create an enjoyable introduction when taking life out for a spin!
There are plenty of great choices out there, but these five cars really nail the 'new driver' brief.
Toyota Aygo
Need a dependable car to fight city traffic? Look no further than the Toyota Aygo, Peugeot 108 and Citroën C1. Now, we mention all these in the Aygo category as they are pretty much the same car. These stylish cars are perfect for urban runs due to their affordability and size - but don't worry, they have enough power in them handle motorways as well! Whether you lean towards design or price, these three vehicles cover all your needs whether you're an experienced driver or just starting out.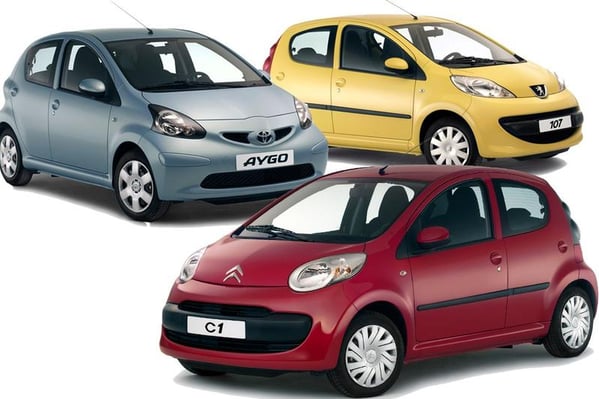 Ford Fiesta
The Fiesta is Britain's small car powerhouse. It offers a ton of practicality, great fuel economy and an enjoyable driving experience - all at an affordable price! Plus it comes equipped with handy safety features like the Ford MyKey system that helps parents keep their youngsters in check both on road and sound-wise. But don't let its size fool you; this vehicle packs serious performance for drivers of all levels, so buckle up and enjoy some fun bends ahead! But if you want a new one, better be quick as Ford ceases production of this little gem soon! 😙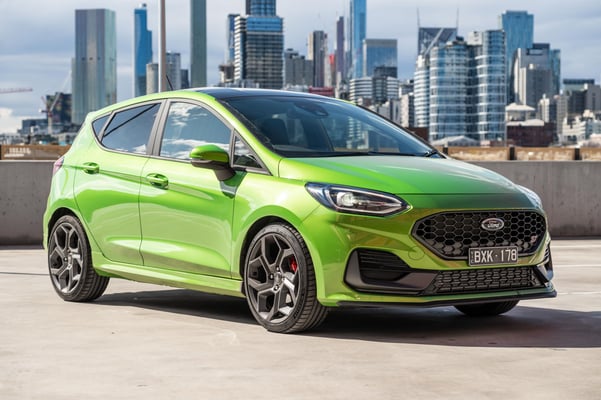 Hyundai i10
Hyundai has taken the i10 city car to a whole new level with state-of-the art technology, plenty of room for five passengers and enough fun extras on offer that everyone can enjoy. We drove it earlier this year and were immediately impressed by its impressive suite of features (especially those found in mid range SE Connect and Premium models), plus an interior space so airy you'd forget you're driving around town! With the Hyundai i10, you get more than just a roomy ride - this car was designed to provide an enjoyable driving experience. Quick steering and agile cornering will have you feeling confident on those winding roads! Plus, its class-leading boot space is 40 litres less only than that of the legendary Ford Fiesta – talk about pairing practicality with fun.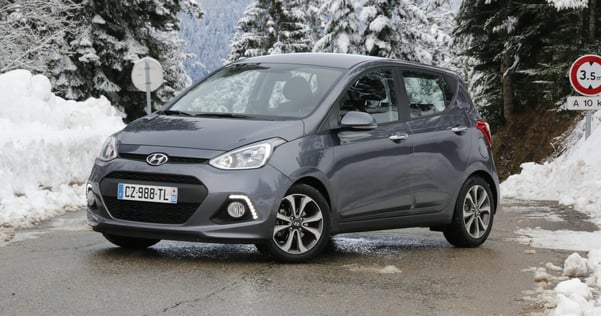 Volkswagen Polo
The illustrious Polo by VW: the established leader in offering Golf-level quality and style for the resourceful supermini owner. As time has gone on, only more is offered from this dependable model; spaciousness and practicality come as standard with a build that commands respect both inside and out. Packed full of great tech features to boot, navigating any kind of road – motorways included -is effortless regardless if you are an experienced driver or newbie behind the wheel! With numerous engine & trim choices available at your fingertips, choosing a first car could not be easier nor offer such peace of mind than with Volkswagen's beloved Polo.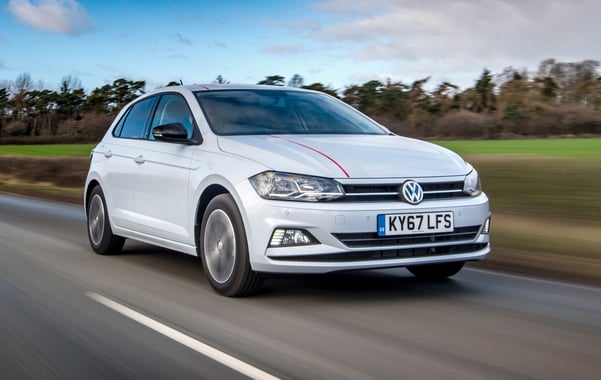 Renault Clio
A firm favourite of many new drivers, the fifth-generation Renault Clio has many of its rivals beaten in key areas including equipment levels and overall driving experience. The Clio offers a choice of 5 powertrains, ranging from the E-Tech Hybrid to the TCe petrol engine with 129bhp. We were particularly fond of its fine handling thanks to the 100bhp turbocharged 1.0 four-cylinder unit; but it still leaves more than enough room for upgrading in performance!
Step inside and you'll be impressed by this hatchback's generously appointed interior - even on base trim 'Iconic' level, features like cruise control, lane keep assist & traffic sign recognition come as standard - style keeping your days jam packed until you get back home again!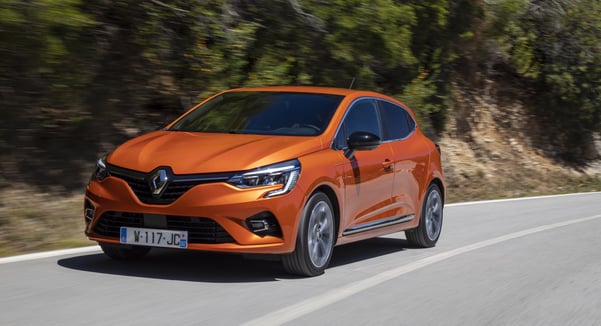 Takeaway
Car finance processes used to be clunky, lengthy and intimidating, leaving many people feeling frustrated and trapped. Carmoola isn't an evolution of what already exists. We are entirely reinventing how people pay for cars. We're getting rid of the past and starting with a clean slate, freeing car buyers from old-school processes so they can enjoy the freedom of driving off in their new car.
If you enjoyed today's blog post, make sure you leave a comment in the section below, and why not check what budget you are eligible for using our Calculator tool? And if you want to see more of our selection of small car buys - why not check out our blog on best small hatchbacks , or small luxury cars, or small sports cars or even small automatic cars - happy car hunting! 😃🚘
See you next time :)