Check Out Brad Pitt's Gorgeous Car Collection
Brad Pitt's breakout role might have been as a hitchhiker in Thelma and Louise, but that
doesn't mean that he hasn't invested in a car since then! The actor and producer is worth an
estimated $300 million USD and has apparently decided to put some of that money into a
pretty jaw-dropping car collection. It's time for a look in Tyler Durden's (A.K.A. The Narrator) garage, but let's hope that we don't meet anyone from Project Mayhem in there!
Aston Martin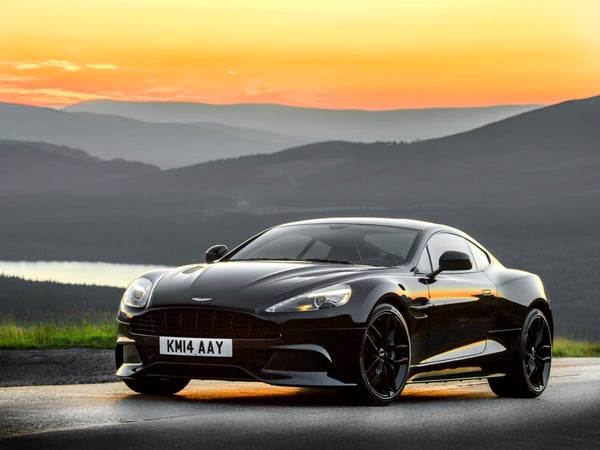 For a car that seems almost Bond-worthy with charm, I feel that the Aston Martin is a little underrated in celebrity car collections. That's why it's nice to see the Aston Martin Vanquish Carbon Edition snuggled in Pitt's garage, complete with carbon fibre elements on the alloys, headlights and windows.
Audi
From a car that's rare to a car that's everywhere: the Audi. Anyone who has even a passing interest in vehicles and a healthy bank balance seems to make a beeline for the Audi dealership. However, in the spirit of fairness, I should remember that Pitt was once part of a family of eight, so a seven-seater Audi Q7 is probably a good idea. You might have to leave one child behind, because this is the largest Audi there is. Or perhaps Pitt could have invested in a sidecar.
BMW
Over his career Pitt has been a vocal champion of environmental causes and met with
former president Barack Obama to discuss green housing projects. Whilst combating climate change is going to take huge action from businesses and governments, it's nice to see people altering their lifestyle to reduce their own carbon footprint. Therefore, Pitt's ownership of a BMW Hydrogen 7, a vehicle with a dual fuel engine that can switch between petrol and hydrogen, is heartening. It won't save the rainforest or re-freeze the ice caps, but if everyone made changes like this, it could slow things down. Pitt certainly liked it enough to take it to the Oceans 7 premier.
Chevy
Pitt is keen to sample cars from many different brands, so it's surprising to see that he's got two Chevys. But, well, they are Chevys. They're kind of a big deal. There's the Chevy
Tahoe, which is apparently a popular vehicle for celebrities going undercover, although
there's a certain irony in that. Pitt also has a Chevy Camaro SS which has been customised with an orange stripe down its black exterior. It's also a lot of car: it has eight speeds and over 450 horsepower. Make way, folks!
Jeep
If you're looking for a vehicle that's the most powerful in the world, look no further than the Jeep Grand Cherokee. Pitt's got one with a supercharged V8 engine with 6.2 litre capacity, and it's almost a vintage ride: Pitt was first spotted with it back in 1996! Apparently he got attached and has had the vehicle ever since.
Tesla
The environmentalist actor has continued to look into vehicles that work on alternative fuels with his two Teslas. One of these is the Tesla Model S which was released 10 years ago, and the other remains a mystery. Perhaps that's the real incognito vehicle, not the Chevy Tahoe. Teslas aren't just environmentally friendly, though, they're also powerful and can give 825 horsepower.
Takeaways
And that is it for today's blog post. We hope that you have enjoyed reading it as much as we enjoyed writing it. If you want to see other cool cars that celebs drive, check out Snoop Dogg's car collection!
At Carmoola, we can help you find the best car finance deal to suit your needs. Why not visit the 'How it Works' section and see how we can help you? If you are looking to finance your very own vehicle, check out the simple steps below;
Go to the Carmoola App

Enter your details & verify your ID

You will then get an illustration of what you could potentially borrow

Then go ahead and apply!
And then if you are accepted, go on to find your dream car, and go ahead and simply pay with your virtual Carmoola card at the dealership (or online)! What's not to like? 😀👍