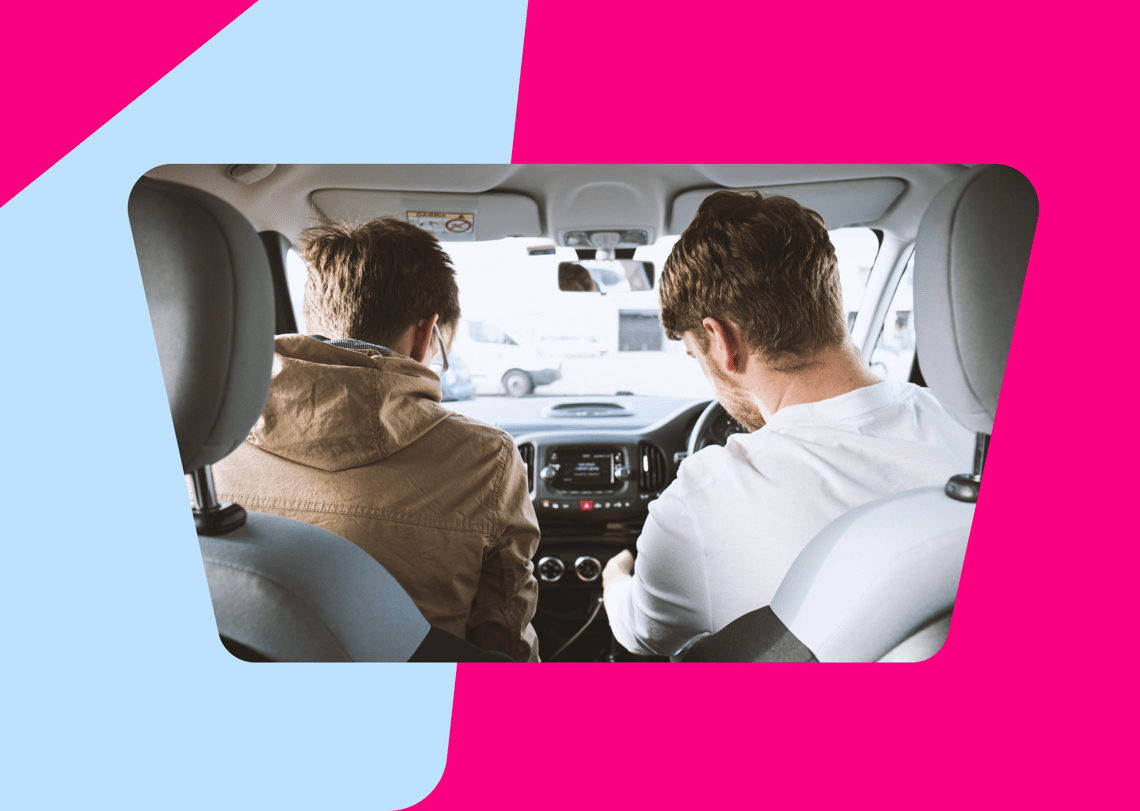 You've got your dream car perfectly painted in your mind - you can even smell the brand new interiors and feel the crisp steering wheel under your grip… Yeah, we get it, you want to get your next car as soon as you possibly can. The excitement is hardly bearable! 😱 But now you're wondering, how long does car finance take to get approved? Let's explore!
How Long Does a Credit Check Take for Car Finance
One of the most important checks lenders will perform in order to assess your affordability is a credit check. There are two types of credit checks: a soft check and a hard check. The soft check is quite fast to perform, and performing this type of check doesn't have an impact on your credit score whatsoever. In fact, you can perform them yourself for free using websites like Credit Karma, Experian, and Clear Score.
Hard checks, on the other hand, are what take lenders a bit more time to perform. They can also have a negative impact on your credit score when they are performed in too close succession. That's why it's a bad idea to apply to too many different finance providers.
Lenders need to know about your entire credit history because they want to have an idea of how likely you are to pay your loan back on time. They will use credit agencies that will give them detailed reports of your financial history - they'll be attempting to determine whether or not you're a responsible and trustworthy candidate. Therefore, the better your credit rating is, the more chances you have of being approved for car finance.
The Other Checks Performed for Car Finance
Though credit checks are a big part of car finance applications, other factors also come into play. Let's look through a few of these factors.
A Proof of Identity
If you want to submit a car finance application, you'll have to be able to prove your identity. Usually, car finance providers will ask you to submit copies of your driver's licence and/or passport with your handwritten application forms. However, here at Carmoola, we've transformed the hassle into a fully digital experience. Our top-notch app will check your identity, without you having to send in any complicated forms.
A Valid Driver's Licence
Though it may seem obvious, you'll need a valid full driver's licence to be able to apply for car finance. If you don't have a valid licence, your application will most likely be instantly rejected. Car finance providers may also contact the DVLA if they have doubts about the authenticity of your driver's licence.
Your Complete Address History
Most car finance providers want to be able to trace you in case you don't pay your monthly instalments. That's why some of them may ask for your address history for the past 3 years as well as proof of your current address.
Your Proof of Income
Depending on your current situation and which lender you apply with, you may be asked for proof of income to make sure you can pay your instalments every month. This is often bank statements for the three previous months, but some companies may want payslips and employers' details as well. If you are self employed you will need to be able to produce evidence of your profits with your accounts or an SA302 from HMRC. Your application could be rejected if your lender has reason to think you can't afford the monthly repayments. That's why it's important to only consider a realistic loan. You can use our free car finance calculator if you need help in determining what kind of loan you can afford!
Tips to Apply for Getting a Car Finance Quick Decision
So are you wondering "how long does it take to get car finance?" Well the answer is that it depends on the company you apply to as each have their own way of doing things, and also how well prepared you are with all your information and documentation. Here are some tips to get you ahead of the game.
Submit All the Required Documents
Lenders will only be able to approve your loan in full once you've sent them the correct required documents. Make sure you're regularly checking whether or not they're waiting on documents from you, like proof of income or address, because these are common reasons for delays. You can also try having all of your documents on hand even before you apply, so you're ready for the whole process and it can flow freely. Here's a list of the car finance documents you'll need when submitting your application.
Apply Early in the Morning
Looking for a car finance immediate decision? Here at Carmoola, we'll let you know instantly whether or not you have been approved, so there's no need to worry about it taking too long. Some other lenders will offer same-day approval but only if you apply by a certain time. If you apply outside of the specified time, you might find your application is thrown back to the bottom of the pile. Apply early in the morning so that you just can't be missed.
Check if You Qualify First
One of the most common causes for rejected applications in car finance is not checking whether or not you qualify. Each lender caters to different people with different situations, so before you apply, make sure you check:
Whether you fit under your lender's minimum income requirements
Whether your credit score is good enough for your lender's standards
If your lender will accept your type of vehicle
Whether your employment status is catered for by your lender


How to Get a Car Finance Immediate Decision
Instant decision car finance takes away the stressful waiting times at every step. With Carmoola instant car finance, you'll get a decision within 60 seconds to know if you've been approved or rejected. Of course, all lenders will take into account your income, credit score, and employment status, but an immediate decision on car finance just means that you won't have to wait. You can get instant decision car finance here at Carmoola by downloading our app - we do car finance that only takes a few seconds! It could be only a matter of days before you get your dream car.
Takeaway
It can take anywhere from 60 seconds to several weeks to get your car finance decision. It all depends on which lender you go for, and the amount of research you put in beforehand. Our tip would be to go for a car finance provider that is open 24/7 and has fast, swift, and seamless processes in place to guarantee you an instant decision.
We might be a bit biased, but we're pretty sure that we're the top contenders! Here at Carmoola, we do car finance minus the hassle, and you'll get your decision within 60 seconds. No stressful waiting times, no sales reps putting you on hold for ages… It's all within our app, and it's immediate. Get your dream car financed today! 💎