What Car Does Tommy Fury Drive?
It was pretty much love at first sight for Molly-Mae Hague and her Love Island lad, Tommy Fury, when they first clapped eyes on each other at the shows boujee Majorca villa back in 2019, and very quickly, we became obsessed with the pair. While they might not have won the series, they most definitely won our hearts, and we've been stalking their online profiles ever since.
Fast-forward to today, the couple's love story is still going strong. 😍 And like every fairytale, er, celebrity romance, they are now living the high life in a...castle? Well, not exactly! This modern-day romance calls for a modern home. And with a combined total net worth of £3.4 million, the power couple has been able to afford their dream pad: a £1.3 million luxury apartment in Tommy's home city of Manchester.
But it's not just houses that the pair have acquired an expensive taste for! If you know Tommy well enough, then you'll know that just like his older brother, Tyson 'The Gypsy King' Fury, his life's love (after Molly-Mae, of course) is beautiful motors, which leads us to the premise of this post.
So, What Does Tommy Fury drive?
Suffice to say that when you're raking in a respectable income of £20,000 a day, you can pretty much afford to buy anything you want - including flash cars - and we all know that Tommy is no stranger to treating himself.
Already, this 22-year-old heavyweight boxing champion and his Instafamous girlfriend have begun to amass quite the collection of expensive wheels with which to rule the Manchester roads. You won't find a second-hand SEAT Ibiza or mum's banged-up Vauxhall Corsa hand-me-down in their garage; no siree!
His Pride And Joy
When it comes to cars, it's safe to say that Tommy Fury definitely has a type. Sleek, hatchback-style vehicles (preferably in black, as you'll come to realise soon enough) and modified Jeeps seem to be very much his 'thing'. What can we say? Boys will be boys.
Mercedes-Benz C43 AMG
Matching his favourite aesthetic to a T is Tommy's much-loved Mercedes-Benz C43 AMG, which is both stylish and practical for everyday use. Like the rest of the models in the AMG group, this C-series car benefits from a superpowered engine, allowing the vehicle to go from nought to 60mph in a matter of seconds. What's more important than speed, though? That's right: Safety! And security is what the C43 is built for.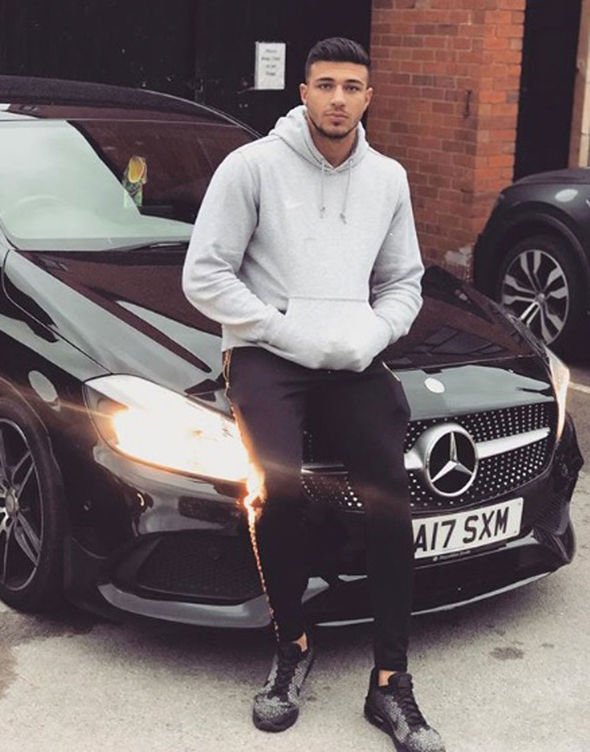 It's got a sturdy structure, surrounding air-bag protection and high-level steering control, meaning even when the car is going at its maximum velocity of 130mph, the driver is able to maintain complete control with the same level of ease.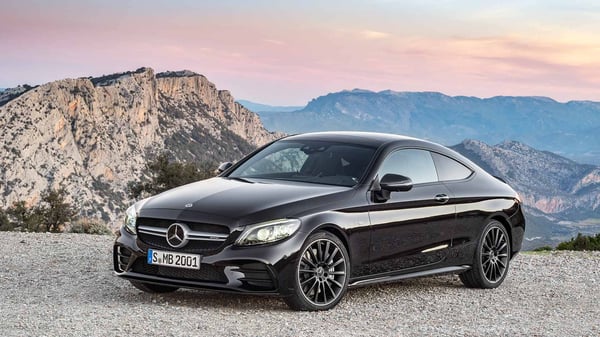 Of course, a bad boy like this doesn't come cheap, and if you're buying it new like our brash boxer over here, then get ready to fork out a whopping £43,000.
Mercedes-Benz A-Class Saloon
Staying on trend-with another Mercedes-Benz, Tommy has chosen the ever-practical and stylish A-Class saloon in polar white, which boasts an array of dynamic features that make it a standout choice for daily driving. And for social media superstars like Tommy, it also doubles as the perfect background prop for the 'gram. Talk about a win-win, am I right?
All jokes aside, if you're picturing yourself behind the wheel of this sleek motor, then we have some good news for you. As far as celebrity-approved vehicles go, the A-Class is on the more affordable end of the spectrum.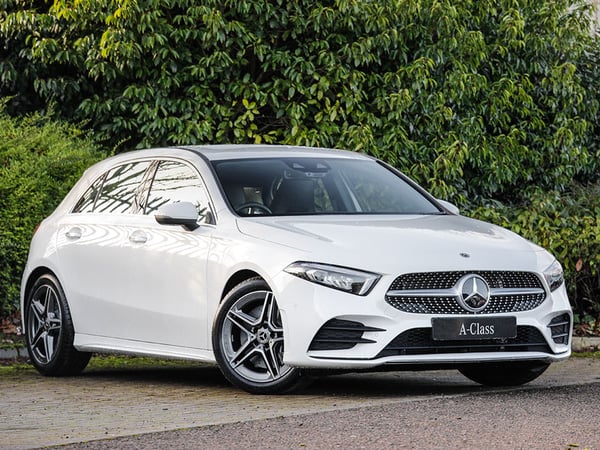 The RRP on this beauty is £23,000, but if you're willing to embrace a pre-loved model, you could pay as little as £8k.
Range Rover Evoque
While this custom Range Rover Evoque in glossy black might not officially belong to Tommy and is actually his girlfriend, Molly-Mae's, given what we know about our Love Islander's taste in cars, this one seems to fit the bill perfectly. In Molly's words: "It's an Urban Range Rover - it's had a body kit put on it. Slightly more things added on to the front.''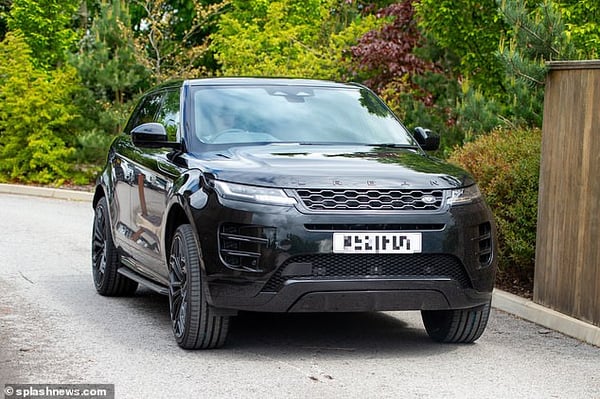 With all of that in mind, it's probably safe to assume that it won't be long before we catch Tommy borrowing the decked out ride for a cheeky jaunt whenever the opportunity arises.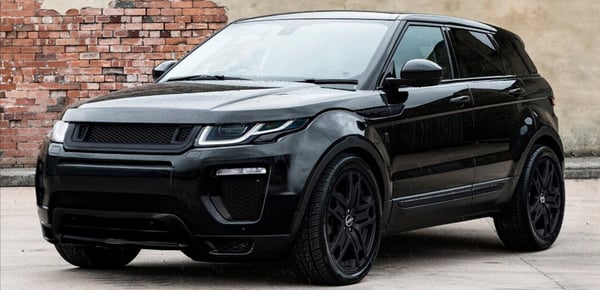 Unmodified, this statement SUV fetches a jaw-dropping £32k at the showroom, so we can hazard a guess that Molly's personalised version cost her considerably more. You know what they say, though if you've got it, flaunt it. And this lux carriage certainly commands attention even without her plans to modify it further.
Tommy On Tour
When he's not in Manchester, Tommy can be found soaking up the Miami sunshine. Or, more likely, driving his brothers' fleet of flash cars. Lucky for some, eh?
Rolls Royce Phantom
While holidaying over in the United States, Tommy got behind the wheel of a steely grey Rolls Royce Phantom - the car of choice for A-list celebrities like Kim K, Queen Latifah and Simon Cowell. But as it turns out, what happens in Vegas doesn't always stay in Vegas.
That's right; at a later date, Tommy treated us fans to a snapshot of himself standing in front of his big bro's Rolls Royce Phantom whilst on a road trip back home. Can you guess what colour it was this time? If you answered jet black with a high-gloss finish, you'd be right!
With a nail-biting price tag of £360,000, this car for the stars certainly isn't cheap, but the extravagance and class that comes with it is hard to beat. Benefiting from comfy leather seating, a roomy interior, automatic door opening, built-in massage settings and temperature control, and not to mention the phenomenal drivability, the Phantom checks more boxes than what's on our car buying checklist. Except for, you know, the price! Even used, these classic cars tend to cost well over £100k. So, it looks like we'll be dreaming for a little while longer.
Mercedes-Benz G550
Famously driven by the one and only Sylvester Stallone, who played Rocky in the famous film series of the same name, we weren't at all surprised to see Tommy Fury behind the wheel of his brother Tyson's Mercedes-Benz G550 during his most recent Miami trip.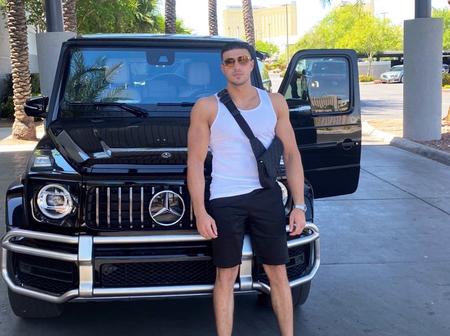 By design, these high-end, military-grade vehicles can effortlessly overcome even the most challenging of road situations, thanks to their 416-horsepower, twin-turbo engines. For us mortals, this basically means that whether you plan on embarking on a treacherous off-road adventure of an inner-city crawl, you'll have no trouble getting from A to B when you're driving in a G-Series. These motors mean serious business, and the G550 is no different.
Coming kitted out with a wide range of exclusive features that ensure the best on-road experience, the G-Wagon has, in recent years, developed a bit of a cult following among celebrity car enthusiasts due to its brilliant design and imposing SUV appearance. And it seems that both Tommy and Molly-Mae have their eye on one of these show-stopping vehicles too.
We know the pair will have no trouble dropping £93 G's (see what we did there?) on this enduring vehicle. But if you're looking for a cheaper option, used models average at around £50,000.
More To Come
At 22, Tommy Fury has more sets of wheels than most, but if his brother's passion for cars is anything to go by, then we'll be seeing more additions to the boxer's collection in no time. Until then, we'll just have to stay tuned if we want to find out what car Tommy will bring home next. Any guesses?