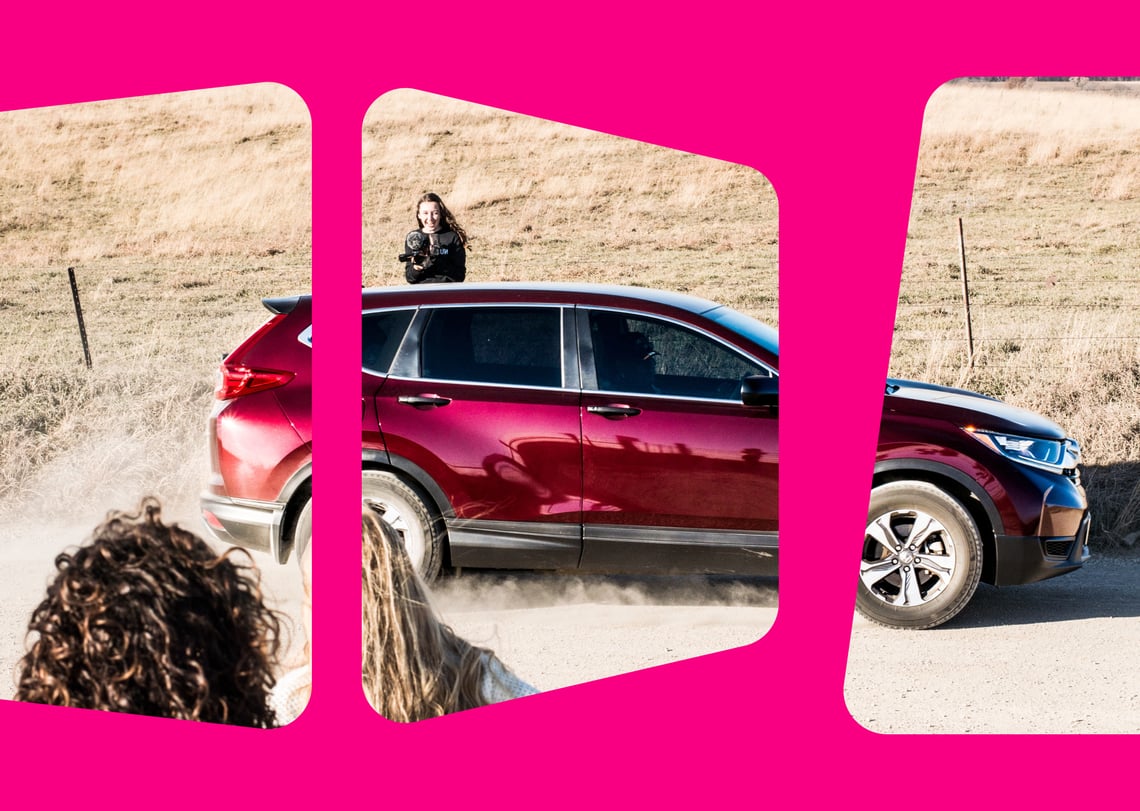 If you're on the search for an electric car, it's probably because you know how much you could save on fueling your vehicle up each week. This is especially true with the current rises in petrol prices. If you commute to work daily or use your car to bring your family to and fro on a regular basis, being able to pay considerably less to run it can be an incredible asset. 👏
However, do we really know how much it costs to charge your electric car? And how can you pay for charging it with different methods? Is getting an electric car charger worth it? Let's explore together! 🔎
The Price of Charging Electric Cars
How much it will cost you to fully charge your electric car will vary according to where you charge it. It can also depend on the make and model of your EV, but in any case, your electric car will most likely cost you less to run than a fuel engine. Additionally, electric batteries need much less maintenance compared to your old car.
Also bear in mind that there are many government schemes, grants, and incentives that could help make the difference between a cost too high and a cost just right, for your new EV. You could also be exempted from Fuel Duty and get tax benefits as well as not having to pay congestion charges. Regardless, let's look into the cost of charging electric cars with different methods. We'll be looking at the four following methods:
Electric car charge at home
Electric car charge at work
Electric car charge at public locations
Electric car charge with rapid charging
Electric Car Charging at Home
If you want to charge your electric vehicle at home, you'll be looking at a cost of around £15 for a full charge. Most EV users tend to plug their car in overnight so that they have the pleasure of waking up to a full charge every morning, for a mere 15 pounds. Amazing, right?
If you go for an electricity tariff that is made for EV drivers, like GoElectric Exclusive by EDF, you could even have a rate of around £5 per refill. This is based on the average electricity rate in UK homes which is around 28p for every kWh.
If you're interested in charging your electric car at home, consider getting a home charge point installed. It could cost you less than £800 and then save you lots in the long run, as well as providing you with much faster charges. You'll also be able to schedule charges when it's the most cost-effective. Some of the best home charge points available in the UK include:
Easee One
Alfen Eve Mini
Andersen A2
bp pulse Smart Homecharge
EO Mini Pro
Hypervolt
INDRA Smart PRO
myenergi Zappi
Ohme Wall Charger
Pod Point Solo 3
Rolec WallPod EV HomeCharge
Scottish Power
Wallbox Commander2
Charging Electric Cars at Work
Your employer could choose to offer free charging, while others might put in place a paid system with an energy provider. Free of charge staff incentives for EV charging are actually getting more common, and if your work doesn't have that option, there will be a time-based paid tariff so that no one hogs the charging stations for too long.
Charging Electric Cars at Public Locations
There are an astounding number of public electric vehicle chargers around the UK. They can be found sprinkled all over the country, with over 32,000 charging points.
A lot of these networks are quite modern and have their own mobile apps for each charge point which you can use to charge your EV. Other older charging stations will require a contactless card so that you can use them to charge your car.
You can use a tool like ZapMap if you want to check out a map of all the charging stations around you and find out how to pay for a charge.
Charging Electric Cars at Rapid Chargers
If you've been looking into electric vehicles for a while, you might have heard about rapid charge stations. You might find these rapid chargers at service stations on motorways or in large cities. Some are free, and others are more expensive than normal chargers. Most rapid chargers will cost you 44p for every kWh you use, which will come up to £11 for half an hour of charge. If you own a Tesla, you'll have access to the Tesla Supercharger Network across the UK, for no charge at all.
The Bottom Line
There are many ways to pay for your electric car's charge, both at home and away. You could choose to go through your preferred network's own charge app, like:
Bonnet
Instavolt
Electric Highway
Pod Point
Osprey Charging
GeniePoint
Charge Your Car
Fastened
Ionity
and Monta
You could also use your contactless credit or debit card and swipe it at charging points if possible. Most charge station operators have been moving towards contactless card payments to make it easier for users to pay for their charges on the go. Some will even let you register for your very own RFID card so that you can charge up easily on the go by swiping the card on the charge point's reader.
Overall, it will cost you around £5 to charge your electric vehicle at home. If you want to use a rapid charger out and about, it will cost you between £7 and £10. This will vary on where you charge your car, the energy tariff, your car's battery capacity, the speed of your charge, and how much you want to charge.
However, what's clear is that charging your electric vehicle will cost you less than filling up a tank full of petrol. Of course, it's important to weigh in the initial cost of purchasing an EV, which is often more than a traditional engine car. It's up to you to decide whether or not the electric car lifestyle suits your needs and requirements. We may be seeing a shift in coming years, whereby governments will be increasingly encouraging the purchase of electric cars with grants and schemes.
Here at Carmoola, we're car finance experts, so you can reach out to us if you need help figuring these things out. Contact us anytime! 😊