Does Hugh Jackman Have an Amazing Car Collection?
Hugh Jackman is one of the best-known and loved Aussies. He shot to international stardom
for his portrayal of Wolverine in the MCU and has since appeared in The Greatest
Showman, Les Miserables, and won a Tony for his role in The Boy from Oz. In 2020, UK
newspaper The Sunday Times announced that he was in talks to play Enzo Ferrari in the
biopic Ferrari. As it turns out, Jackman has a real fondness for the man and the cars he
made. Let's look in his garage and see what else is there.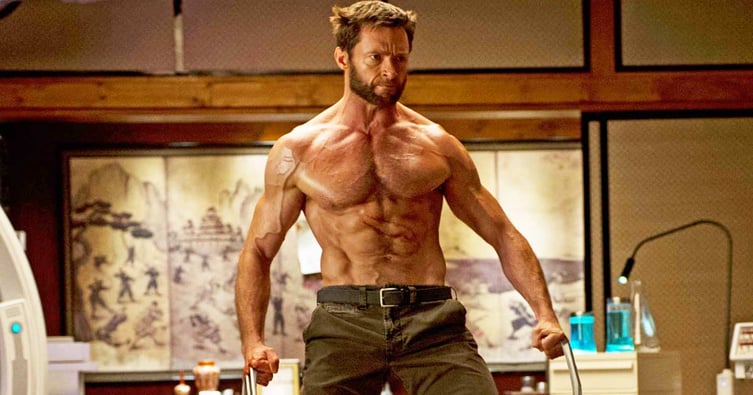 We should start with a conspicuous absence. As a schoolboy, Jackman bought his first car with a fellow student. The two did their best with what was, by all accounts, an elderly motor that was not in the best shape, and when it broke down for the eighth time they decided to abandon it on the side of the road near Perth and hitchhike home. Apparently, as far as Jackman knows, it's still there around 30 years later. May the car rust in peace.
Audi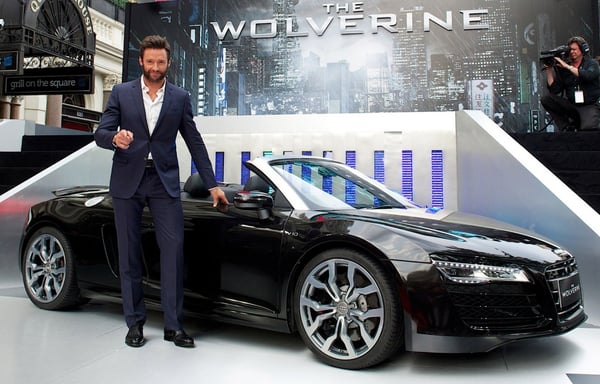 Hugh has two Audis: the Audi R8 and the Audi Q7. The R8 is the most highly r8-ted (rated, get it?) and is worth nearly $200,000. It's a supercar with an engine that can pull more than 500 horsepower and matches that of the Lamborghini Huracan. The Q7 is also excellent: it's an SUV with a V8 engine and a 4.0 litre engine. BTW, how cool does Hugh look in that picture?!
Mercedes Benz
Turns out, Hugh loves an SUV. There's an element of practicality here: perhaps after his
disastrous first motor, Hugh decided he wanted something that could handle Australia's bush and not get him stranded outside of Perth (nearly 4000km from his home in Sydney). In any case, Jackman's Mercedes-Benz G63 AMG has a lot of power and a fair amount of charm and luxury. Sound familiar?
Porsche
There's something about Porsche 911s that makes every car collector itch. The garage just doesn't feel complete without one. Apparently Hugh's Porsche 911 Carrera is his favourite vehicle, and we can see why. It isn't an SUV, but for fast journeys, it's hard to beat this supercar.
Range Rover
If you're a fan of 4x4s, you really need a Range Rover. They're popular for a good reason,
and Hugh's Range Rover Vogue has that classic kick to make any car enthusiast grin. Like
the Audi Q7, the Range Rover Vogue has a V8 engine, but this is supercharged and has a
five litre capacity.

Range Rover
For many people, a dream car is something with an incredible engine and gorgeous finishing inside. Some of us would also like to own the mystery machine from Scooby Doo. Turns out, Hugh Jackman is both of these people. Whilst the VW might be notorious for breaking down, it's absolutely iconic and a really fun vehicle. Apparently Hugh doesn't take it out much, but it must be great to own a piece of motoring history like this. Although Jackman has a pretty impressive car collection, he isn't limited to what he's got in his own garage. Back in 2013 the actor filmed a piece for Top Gear where he tried out some "reasonably priced' cars, which must have been quite the step down from his usual rides!
Takeaways
And that is it for today's blog post. We hope that you have enjoyed reading it as much as we enjoyed writing it. If you did you might enjoy reading about the car collections of other stars of TV and screen, such as Emily Blunt, Idris Elba or cast of Happy Valley. And any sports enthusiasts might also enjoy this article on the car collection of Wimbledon legends! At Carmoola, we can help you find the best car finance deal to suit your needs. Why not visit the 'How it Works' section and see how we can help you? If you are looking to finance your very own vehicle, check out the simple steps below;
Go to the Carmoola App

Enter your details & verify your ID

You will then get an illustration of what you could potentially borrow

Then go ahead and apply!
And then if you are accepted, go on to find your dream car, and go ahead and simply pay with your virtual Carmoola card at the dealership (or online)! What's not to like? 😀👍