What are the Best Audi Cars Ever Made?
The first Audi was released in the 19th century, and since then the German car manufacturer has enjoyed its position as one of the Big Three along with BMW and Mercedes. In this guide, we're celebrating all things Audi with a look at the best cars ever made by the manufacturer. So read on and enjoy our history recap of Audi's greatest vehicles.
Audi Le Mans Prototype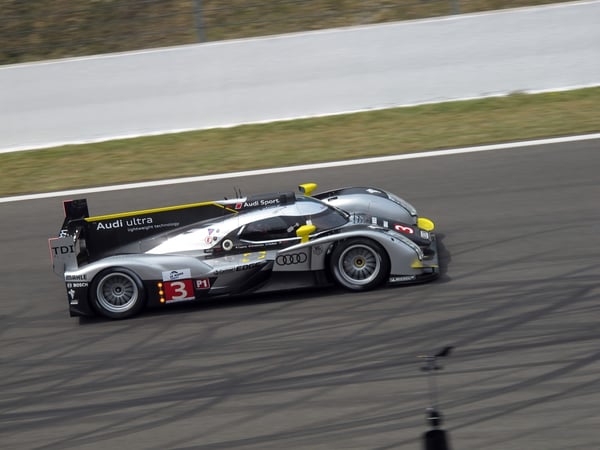 Let's kick this show off with a prototype car Audi Motorsport concocted with Joest Racing. Packed with a 3.6-litre twin-turbocharged V8 that has a six-speed sequential transmission, this car can hit speeds of 217 mph and go from 0-62 in just 5.1 seconds. The Le Mans prototype was the main reason for developing the popular R8, which brings us nicely to...
Audi R8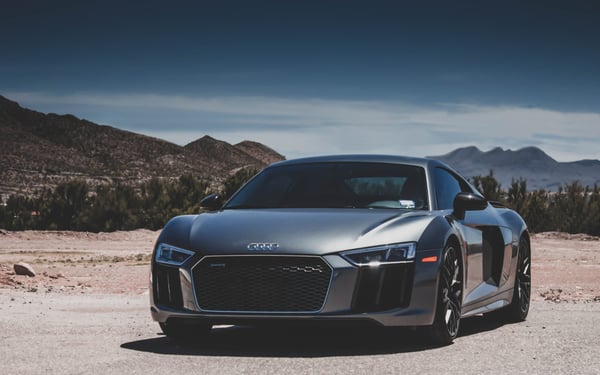 The R8 really did change the game for Audi, moving them from reliable German carmakers to a sleek and stylish brand with a badge everyone wanted on their wheel. This car is one of the most sought-after sports models on the market and is described as one of the best handling cars on the road. The Audi R8 is already a classic.
Audi V8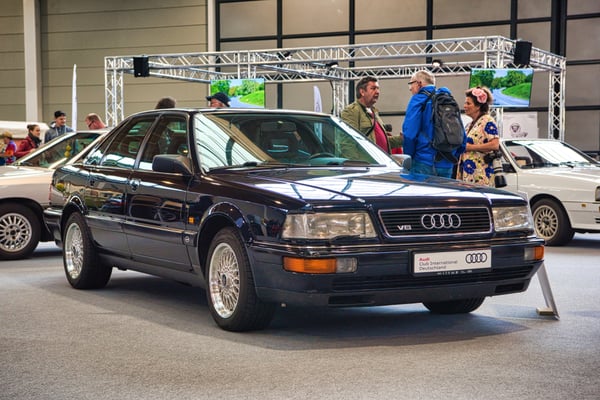 A performance sedan, the Audi V8 was low-key by the manufacturer's standards, but it could certainly pack a punch. It was in production from 1988 to 1993 and hit top speeds of 155 mph, thanks to its 4.2-litre V8 that produced 276 horsepower. An iconic car in its own right , the Audi V8 was created to establish the brand on the same level as BMW and Mercedes. It worked a charm.
DKW Monza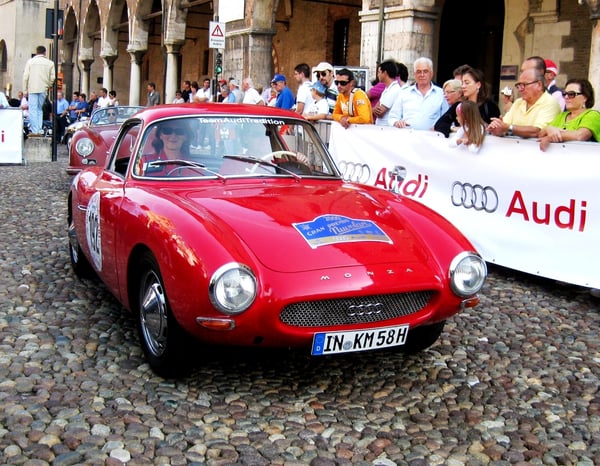 The DKW Monza was built with speed in mind, which meant reducing the weight of the car. The entire body was made from a blend of polyester and glass fibre, something that was practically unheard of in the 1950s. It worked, though. The DKW Monza set five international speed records in one day back in 1956.
Audi Quattro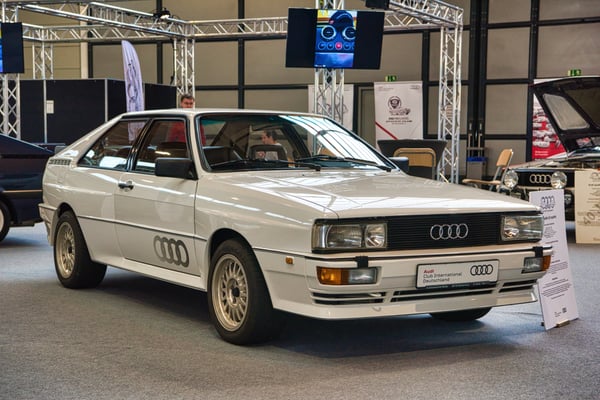 Italian for the number "four", the Audi Quattro was the first of its kind to feature AWD (all-wheel-drive). It came loaded with a turbo engine and was also used as a rally car, offering the perfect combination of contemporary design and performance. You wanted to drive this car whether you were a sports' racing enthusiast or an accountant and pretty much everything in between.
Audi RS2 Avant
The first high-performance practical vehicle built by Audi was the RS2 Avant. Assembled by Porsche at the Rossle-Bau plant in Germany, it set the template for Audi with its five-cylinder turbocharged engine paired with the Quattro four-wheel-drive system. It also sat five people rather comfortably, so you could zip around town with the whole family.
Audi TT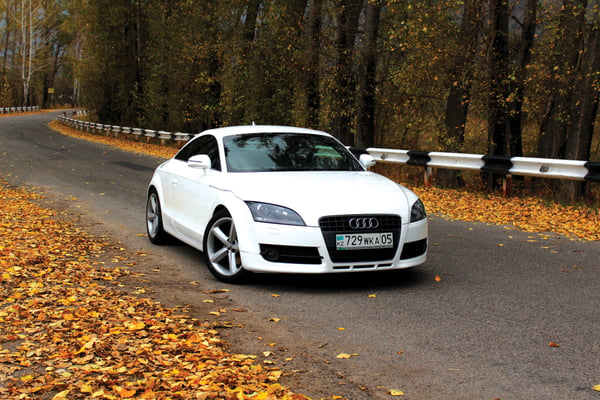 One of the best-selling Audi cars, the TT first appeared in 1998 and is still going strong today. It's powerful and elegant, with features that make it stand out from other coupes on the market. For example, its engine has a 2.0-litre turbo inline four-gas with a seven-speed automatic transition. The result is a stylish looking car that can reach top speeds of 175 mph and go from 0-60 in 5.2 seconds.
Audi RS Q8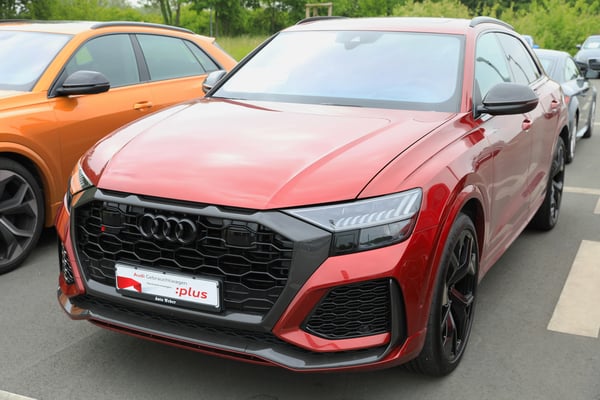 One of Audi's newer models, the RS Q8 showcases just how an SUV can be nimble on the road even with its larger frame. The first performance SUV from Audi, the Q8 doesn't disappoint with its turbocharged 4.0-litre V8 engine that produces 591 horsepower.
Horch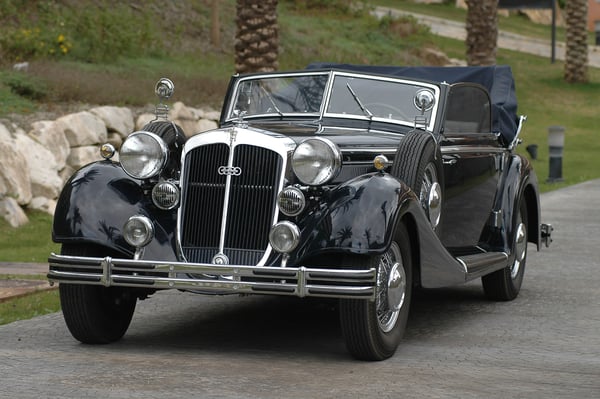 The first-ever Audi car (though it was known as Auto Union Ag), the Horch was one of the first cars in the world to have a six-cylinder engine. No doubt, it was a massive success and was seen as the superior car to Mercedes-Benz for its production and racing capabilities.
Audi S4 B6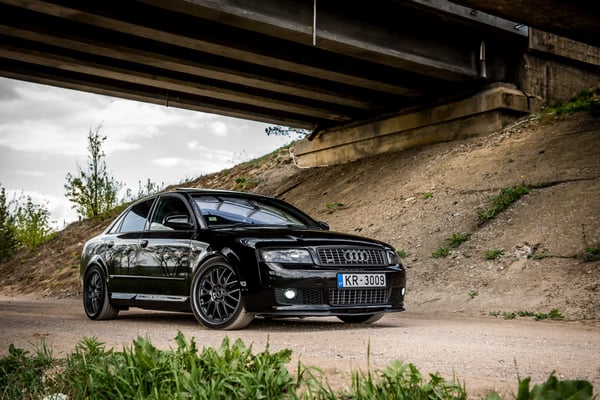 With a 4.2-litre V8 engine and 339 horsepower under its hood, the Audi S4 enjoyed some real power. It could do 60 mph in just under five seconds, making it one of the fastest S Line cars at the time. It certainly had owners of BMW and Mercedes equivalents casting their eyes in the direction of Audi.
Audi S8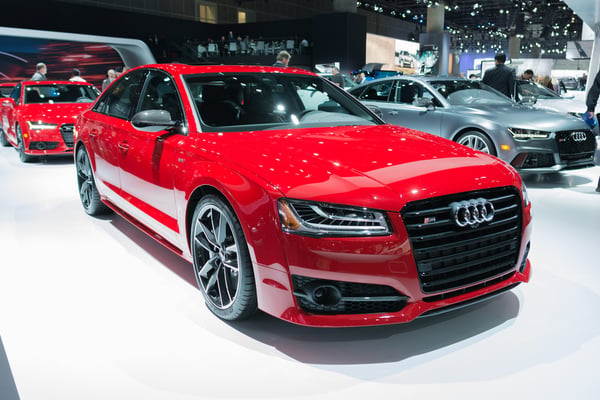 The S8 succeeded the V8 in 1996 and has gone on to be one of the most popular cars made by Audi. Described as having "immense power combined with infinite class", the S8 is powered by a twin-turbo 4-litre V8 producing 563 horsepower. That means it can hit speeds of 155 mph and do 0 to 62 in only 3.7 seconds. On top of that, it's one of the most luxurious Audi cars around when it comes to interiors.
The best Audi cars ever made
It's all about style and sophistication with Audi, and the German giant's range of cars are seriously impressive. From sporty vibes with the R8 to luxury sedans, you're spoilt for choice if you'd like to see yourself behind the wheel of an Audi - we see in many of our celebrity blogs - the stars, such as Emily Blunt for example, love an Audi? 😍 Vorsprung durch Technik, indeed. You might want to check out Audi's electric car range too...🍃