Keeping up with Kardashians and their Kars
To say that the Kardashian-Jenner family is all about luxury would be an understatement. From their luxurious homes to extravagant vacations, it's clear these reality TV stars live life in rich comfort—and they're not afraid of letting you know how much better things can get for them than everyone else! The best example is Kim K., who has never been one for subtlety when she wants something or feels underestimated by someone else - especially on social media where every tweet seems more important than any other task at hand because after all...there goes your reputation
Another example is Kylie. Her car collection is fashionable and unique. The cosmetics mogul collects cars like she does handbags (that's not a joke either), with an eye-catching range of vehicles from £2 million La Ferrari Aperta's to £3 million Bugatti Chirons! It has been rumoured in the past that she has purchased vehicles just to match with her outfits for big occasions.
With a net worth of £850 million, it's not surprising that Kylie has her own private jet, and although this is a car blog, we thought it's only right that we mention it. The mother of two recently bought the Global Express Jet for an estimated 50 to 70 million dollars. Pretty insane right?
Who are the Kardashians?
If you have either been living under a rock or aren't on social media yet you may not know who the Kardashians are. The Kardashian-Jenner family is a reality TV dynasty that has taken over the world one product at a time
The clan originally found fame on their hit reality show Keeping Up with the Kardashians, which gave fans an insight into their lavish lifestyle. The show has now stopped after its 20th season due to the family's move to the streaming site Hulu.
Kim, Khloe, Kourtney, Kendall, Kylie, and Kris are all starring in the show, with Kendall and Kylie being the only two child stars still appearing on the show (Kendall is 26 years old and Kylie is 24). All of the sisters have made waves in different industries since they first appeared on our screens back in 2007.
As you would expect, and as mentioned previously, 20 seasons of TV comes with its financial gains, and you know what that means? Lots of luxury vehicles for us to look through...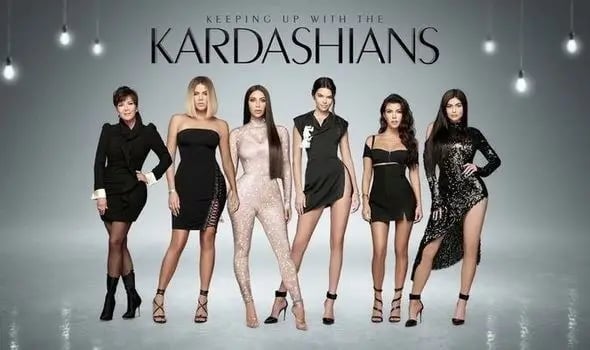 Kim Kardashian
If we are being honest, Kim's car collection is so big we are going to focus on her three 'favourites'. She showed off her impressive car collection for Vogue in a February 2022 house tour video. She explained, "My house is grey, and I kind of wanted them to match the house. So, I did all grey cars instead of my typical matte-silver that I used to do." Her ex - Kanye West has also got some cars to make your jaw drop - check his car collection out too!
Mercedes Maybach
The first car on our list is the Mercedes Maybach G650 Landaulet, and this beauty was a birthday present from her ex-husband Kanye West. The starting price for this vehicle is £1.7 million, but with all of the extras Kim has added, we are sure it costs a lot more than that!
This car is fully kitted out and includes features such as a TV, champagne fridge, and massaging seats. It's safe to say that Kim enjoys being driven around in style and comfort!
Rolls-Royce Ghost
The second car on our list is a Rolls-Royce Ghost, which is estimated to cost around £200,000. This vehicle is a little more understated than the Maybach and is often used by Kim when she wants to arrive somewhere without too much fanfare
The Rolls-Royce Ghost is still a luxurious car and has features such as heated seats, air conditioning, and rear passenger privacy to make sure she isn't spotted by the paparazzi when out in the Hollywood hills.
Lamborghini Urus
The third and final car on our list is the Lamborghini Urus, which is Kim's newest addition to her collection. This car is estimated to cost around £200,000, an eye-watering amount for any car owner, not Kim though 😢
The Lamborghini Urus is an SUV that is known for its speed and power, and Kim has been spotted driving this car around Los Angeles. Scratch that - she was being driven around in her Lamborghini. But Kim, if you ever fancy a spin, we would be happy to take the reins as your driver with your current car collection!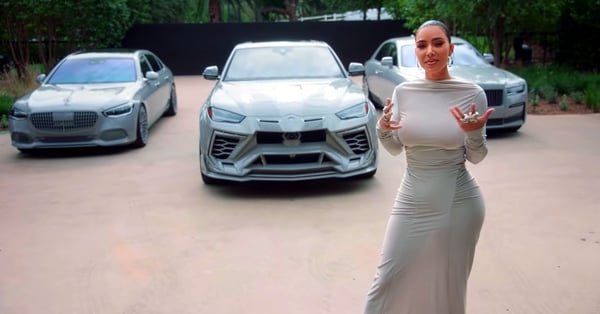 Kylie Jenner
As of last year, Kylie owned around 15 luxury cars worth more than £5.75M total, which she often displays on her Instagram after buying them. Even if Kylie is regularly slammed for "flaunting" her wealth along with the KUWTK cast, it's clear that custom and luxury cars are a priority for the star who sold half her beauty brand in 2019 pocketing £310M.
Bugatti Chiron
The Chiron features an 8.0-litre W-16 engine that delivers 1500 horsepower and can go zero-to-60 in 2.3 seconds 🤯
The Bugatti Chiron is the fastest car in the world and was the first to break the 300mph barrier, although we highly doubt that Kylie will be reaching those speeds on the roads of Beverly Hills
However, her followers were not exactly hopping on board when the then-22-year-old flaunted the ride to her Instagram Page, slamming her for spending so much while people are "struggling" with COVID-19, leading Kylie to delete her post.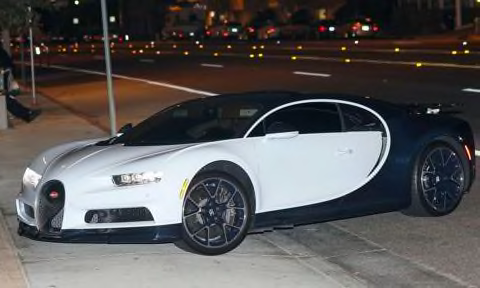 Khloe Kardashian
Khloe is known for her love of cars, and she has even called herself a 'car enthusiast' in the past. Khloe has a few luxury cars in her collection, but we wanted to focus on her two favourite rides;
Rolls-Royce Wraith
She does own a number of these super expensive Rolls. However, the Rolls-Royce Wraith offers the pinnacle in luxury and comfort. The Wraith's prodigious twin-turbocharged 6.6-litre V-12 produces 624 horsepower and 605 lb-ft of torque engine comes with an eight-speed automatic transmission. The cost of this Rolls Royce minus Khloe's little bits of personalisation would be around £400,000.
Lamborghini Aventador LP 740
This is the most exotic supercar in her car collection. With a raucous 769-hp V-12 engine and an exotic exterior, the 2022 Lamborghini Aventador is the definition of a hyper-car. Khloe's car is estimated to cost around £500,000 new. Another crazy amount for a car...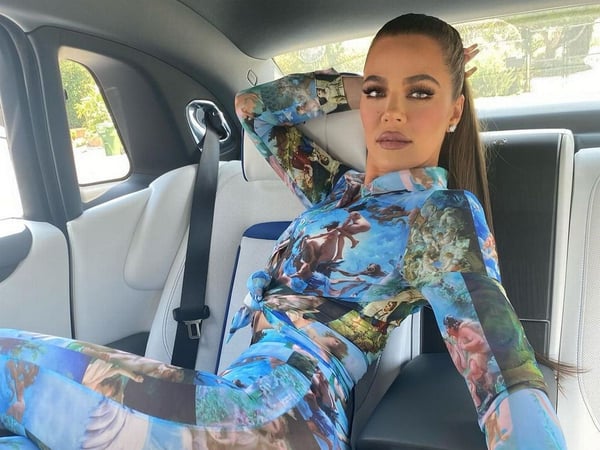 Takeaways
The Kardashian-Jenner family have some of the most amazing cars we have ever seen. They are definitely not afraid to flaunt their wealth and show off their impressive car collections.
If you're looking for a luxury car but don't have the budget of a Kardashian, then Carmoola can help. We offer competitive car finance deals on all of the latest models, so you can drive away in the car of your dreams without breaking the bank.
Get in touch with us today to find out more. 😃