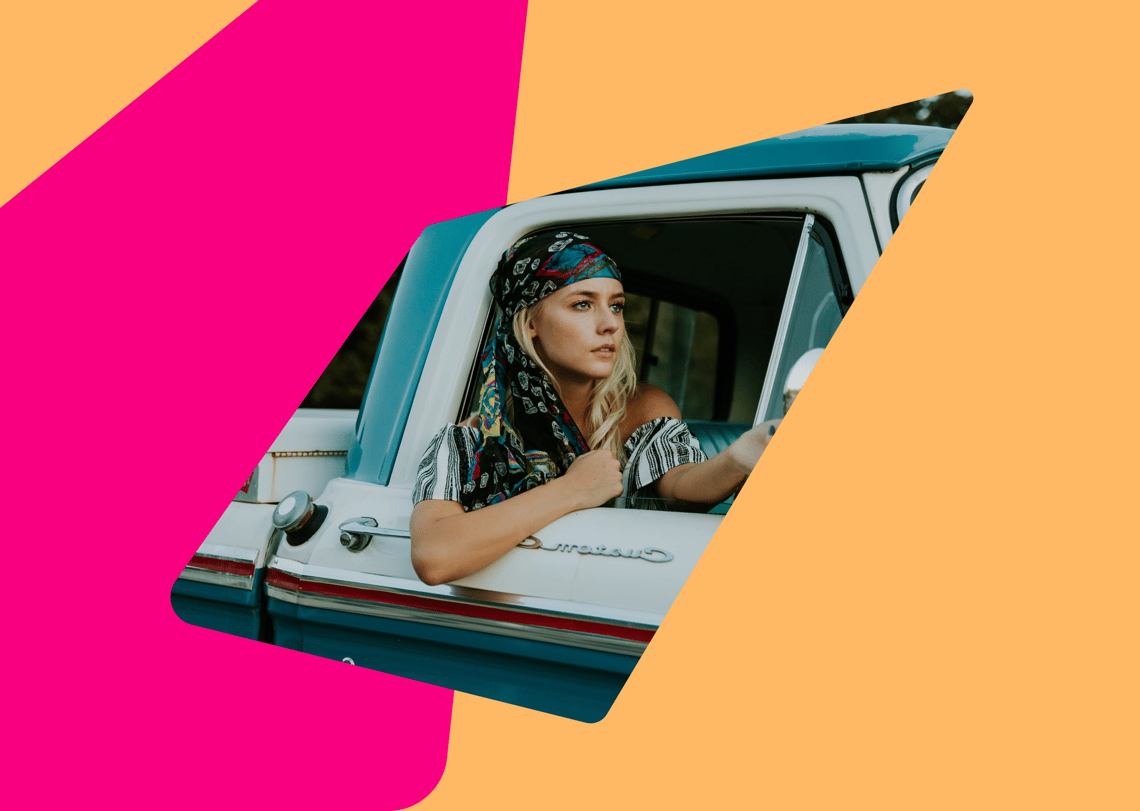 Whether you're glued to the screen watching Love Island or like sitting in front of the TV while Gordon Ramsay tackles a kitchen nightmare or two, there's no shortage reality shows on TV. Fortune often follows fame, and the reality TV stars in this guide have made the most of their earnings by buying a fancy car... or two. See who's driving what in the world of reality TV.
Mary Bedford, Love Island
A 22-year-old Mary Bedford rose to fame on Love Island and quickly became one of the most popular characters, capturing the hearts of viewers with her down-to-earth personality. When she's not on our screens, Mary can be found driving her Range Rover Evoque, which she's often described as her dream car. Range Rover clearly love her too, as they've featured Mary on their YouTube channel.
Find out more about Mary Bedford's car collection
Made in Chelsea cast and their cars
Made in Chelsea has occupied our screens for more than 10 years, showcasing the it guys and girls from, you guessed it, Chelsea. They've all had varying levels of success, which has allowed them to buy a trendy motor or two. Some of the cars you might see the cast driving around include a BMW X5, Range Rover, 1930 Bentley 8 Litre, Jaguar XK8 and an Aston Martin DB11. Quite the collection, if you ask us.
Find out more about the Made in Chelsea cast's cars
Gordon Ramsay
Everyone and their nan knows who Gordon Ramsay is. The celebrity chef has appeared on our screens for years with his foul-mouthed antics and has earn't millions doing it. Some of that money has been used to buy cars, and Gordon currently owns a Ferrari F355 GTS, Ferrari 500 Maranello, BAC Mono, Ferrari F430 GTB, Ferrari F12TDF and a Porsche 918 Spyder. Now breath.
Find out more about Gordon Ramsay's car collection
Dragon's Den cast
Dragon's Den is easily one of the most popular shows on TV, with millions tuning in to see the next great business idea. Its cast are known for being successful business men and women, so it's safe to say they have fancy houses and lavish cars. Cast members like Ruth Sunley, Theo Phaphitis, Deborah Meaden and Steven Bartlett are known for driving Maybachs, Range Rovers, BMWs, Ferraris and Mercedes.
Find out more about Dragon's Den's cast members cars
Strictly Come Dancing
Celebrities taking to the dance floor has become the norm now, and it's one of the BBC's most-watched shows. But it's not just the celebs who catch our attention; the judges have us hooked with their feedback and witty lines. But what cars don't they drive when they're not giving advice to celebs about how they can better dancers? Bruno Tonioli and Craig Revel-Horwood have a Triumph Stag and Lamborghini, while Shirley Ballas drives Kia Sportage.
Find out more about the cast of Strictly Come Dancing's cars
Great British Bake-Off
The Great British Bake-Off is intense, with the baking competition pitting amateur bakers against each other in hopes of being crowned the best baker in Britain. The show is currently in its 12th season, and the presenters are now well-known faces. If you happen to wonder about the cars they drive, then you're in luck. Paul Hollywood has an Aston Martin, while Marry Berry has a Triumph Roadster 2000.
Find out more about the judges of of Great British Bake-Off and their cars