What Cars Do Kem Cetinay and Chris Hughes Drive?
Ah, Love Island. The show we tune in twice a year to watch as hot couples fall in love and, more often than not, fall apart as certain drama ensues. But as entertaining as all of that is, what we really stick around for are the bromances. Because let's be honest, has there ever been a relationship more wholesome than that of Kem Cetinay and Chris Hughes? 😍 We think not.
From hilarious rap battles and morning snuggles in bed to sunny days spent chilling by the pool in their matching bean bag chairs and everything in between, we watched their endearing friendship blossom into a full-blown bromance.
What Are They Driving?
We know it's been a hot minute since these hunky blokes stole the show, but their brotherly bond is still as strong as it was in Mallorca. In fact, their friendship is so powerful that it has even outlasted that of their Love Island love stories, both of which came to a crashing end less than a year after returning home (we blame it on the weather).
And, despite their newly busy schedules, the pair always finds time for each other, whether it's to make a music video or drive to the nearest Starbucks for a coffee run, which naturally led us to wonder what cars the two Islanders have in their garage these days.
Let's start with the king of the island, himself, Kem Cetinay...
Love Island King, Kem Cetinay
From the moment he set foot in the villa, we were all rooting for Kem Cetinay to take home the crown and the coveted cash prize (sorry, Chris, but it's true!). And that he did, stealing Amber Davies' heart with his smouldering good looks and boyish charm in the process. But believe it or not, there's far more to the hit ITV2 series than being attractive. The competition is fraught with tricky and often questionable trials throughout, and even getting a spot on the show isn't as simple as it might seem. Go figure.
In fact, the first Love Island challenge actually starts long before the contestants even step off the plane, as in order to be considered for the show, these sassy singletons have to nail an audition - or several - to prove their worth. That being said, we can't deny that being smokin' hot certainly seems to help boost their chances of getting through! And ever the eager beaver, our lad Kem Cetinay would have done just about anything to appear on the show - including making his own music video while sat behind the wheel of his equally smokin' motor. Can you see where we're heading with this? If not, you're about to...
BMW 220d Convertible
Back in 2017, before the third series of Love Island began filming, Kem, who was just 21 years old at the time, showed off his impressive rapping skills in a homemade music video, which his unnamed pal helped him create. As you might have guessed, the car featured in the budding Rap God's audition tape was none other than the BMW 220d convertible in a chic arctic white.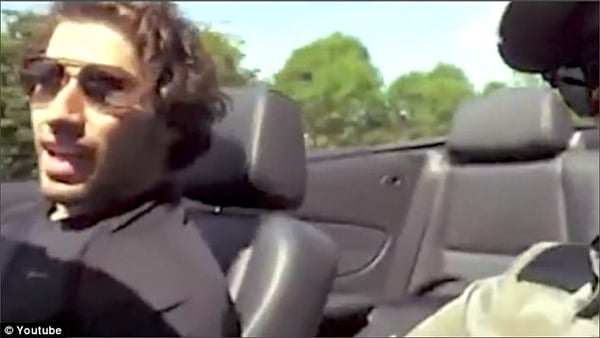 With its sporty appearance and high-gloss finish, this hot set of wheels was the perfect prop for Kem's music debut. But just like Kem himself, there's a lot more to this motor than good looks. This performance-focused machine was designed to outpace the Audi A3 Cabriolet, which it manages to accomplish through a combination of its luxurious interior, quality build and impressive infotainment package.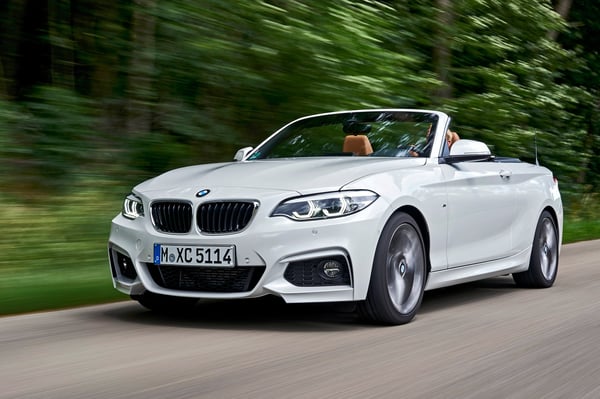 Starting out at £28,445 brand-new, the BMW 2 Series isn't exactly what we'd call cheap, and with looks like these, it's definitely not your typical run-around either. But as far as celebrity-approved cars go, it's not wildly expensive, and as always, the second-hand market is filled to the brim with cheaper alternatives, so all of you savvy spenders out there should be able to snap up a good deal. How does £13k sound?
Mercedes-Benz C-Class Coupe
When it comes to creating high-class, performance-driven vehicles, Mercedes-Benz hits the nail on the head. Every. Single. Time. What's more, their reputation for developing smooth-driving, elegant motors is what makes this German brand so desirable among car enthusiasts all over the world. And just like Tommy Fury, Maura Higgins and the rest of the Love Island cast, Kem is a big fan of these flashy four wheels.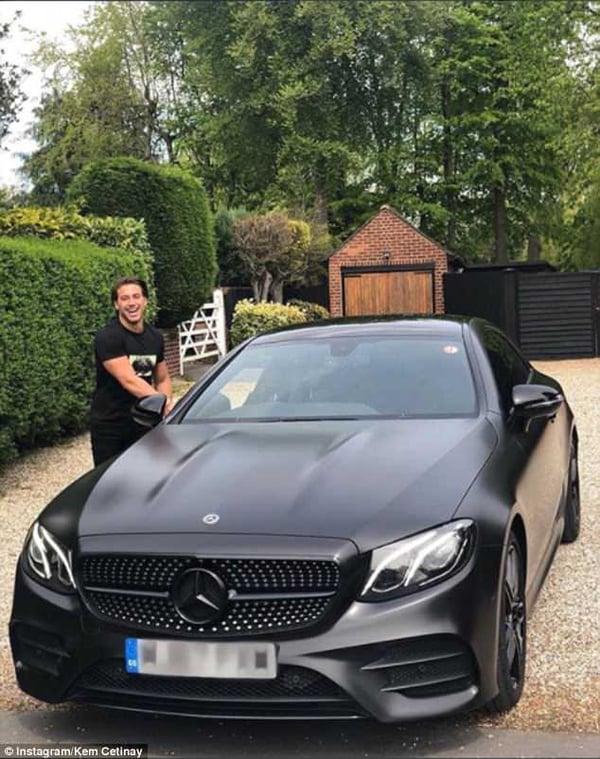 Considered to be one of the best ''classy sports cars'' around, the Mercedes-Benz C-Class coupe is a particularly popular model, so it's not much of a surprise to us that our man Kem has gone and treated himself to one. The streamlined body, the ultra-modern cabin, powerful engine and high-tech features are all heavily inspired by the AMG series, which adds to the overall feel of this slick motor.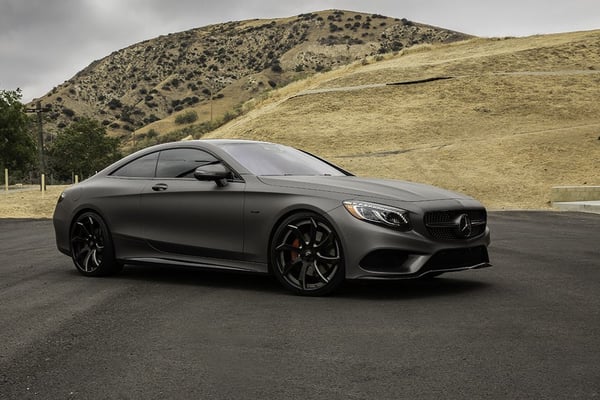 Unfortunately, if there's one thing the C-Class coupe is not, it's budget-friendly. With prices starting out at £38,770 (yes, that's considered ''cheap'' for one of these bad boys), this Merc is pretty pricey. Fortunately for us regular Joe's, though, the pre-owned versions tend to sell for £15-20k.
Is Kem A Cheapskate?
Despite leaving the island £25k richer and having a bank balance that now reads £1.5 million thanks to all those sponsored Instagram posts and his successful business endeavours, it turns out our fave Love Island fella is a bit of a penny pincher at heart. While he could easily afford to splash the cash like his co-stars, Kem has chosen to be more frugal with his money. Following his big win, he confessed: ''I'm not tight, but I get scared to spend too much money. It's just the way I am. I've gone out and bought some nice stuff, and I've bought some new clothes.''
So, for now, at least, it seems we won't be seeing any new additions to the stars car collection - though, we'll be sure to keep you in the loop if that ever changes. And, on that note, it's time for us to take a peek into Chris's garage...
Chris Hughes: Living In The Lap Of Luxury
While he didn't quite manage to scrape a win (placing third is pretty dang close, though) or keep his romance with Olivia Attwood alive after the pair returned home to the UK, 27-year-old former Love Island star Chris Hughes is living his best life. And unlike his best bud, Kem, he's not afraid to loosen off the purse strings when there's something he really wants to buy. But it's also not like he ever has to worry about being able to afford it with the kind of moola he's making, now, is it?
Thanks to his continued TV appearances, brand deals and sponsored Instagram posts, Chris has managed to accumulate an impressive net worth of £1.4 million in the four years since his time on ITV2's Love Island came to an end. Yes, he's holding quite a bit of folding, to say the least, which has afforded him the luxury of being able to purchase not one but two extravagant motors in the last couple of years.
BMW X6M
Taking to Instagram (where else?) back in September, Chris Hughes introduced his new baby, a BMW X6M, which he jokingly admitted he didn't even have to work for: "'Worked for this. Hard or not, I still worked! Nice to come home from holiday to a new toy. New BMW X6M, you have my heart. New whip baby. What do you reckon? It would do a job, wouldn't it?"'
Decked out with a whole host of extraordinary features, this SUV coupe blend can master almost any terrain, making it an ideal choice for family road trips and staycations. Also, despite being a bulky car with lots of passenger space inside, it still manages to appear elegant. Seriously, just look at that body kit! Stunning.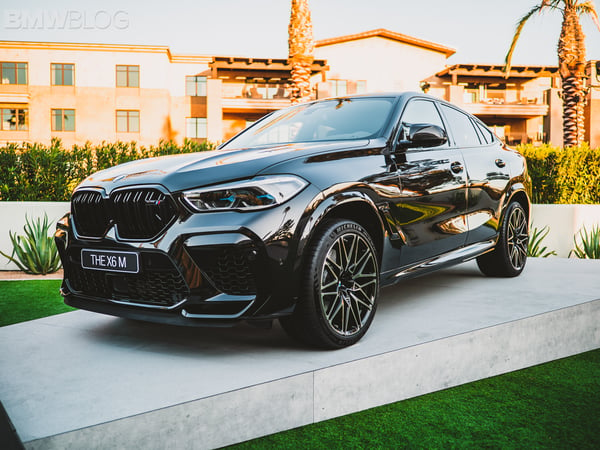 Everything about the X6M screams luxury, including the £100,000 price tag attached. Yes, you read that right. This six-figure motor is nail-bitingly expensive, but if you're willing to pick out an older, used model, you could pay as little as £20k.
Mercedes-Benz G-Class
Boy, Love Islanders sure do love their Mercs, don't they? And like his bestie, Kem, Chris has spent a portion of his paycheck on a Benz. Only instead of a C-Class, he went straight in and splurged on a legendary G-Wagon! Famously driven by the likes of Holly Willoughby, Kylie Jenner, Sylvester Stallone, Arnold Schwartzenegger and more, this military-grade motor has a lot going for it in terms of style; drivability and reputation.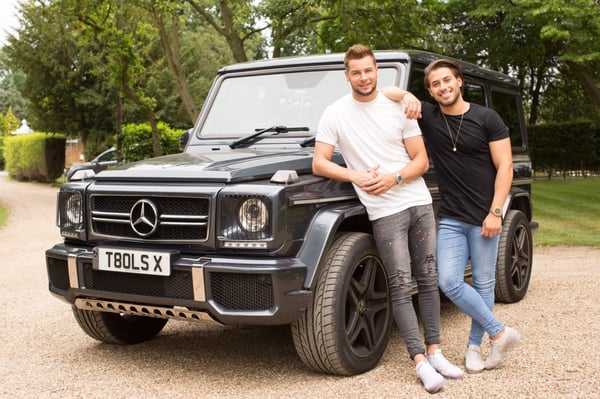 Harbouring the power of 416 horses, the G-Class has tremendous off-road capabilities (after all, that's what they were built for), which, combined with the SUV's user-friendly features, ensures a top-tier driving experience for the lucky duck behind the wheel - in this case, that's Chris.


The downside is that unless you've got £93,000 just sitting in your bank, waiting to be spent on a car, then a brand-spanking-new G-Wagon is likely out of your budget. Even second-hand, these imposing motors go for £50k+.
That's All, Folks
Yes, unfortunately, that concludes our list for today - but if you're dying to know what the rest of your favourite Love Islanders are driving, there's plenty more where this came from!