The Walking Dead Cast Have Some Killer Cars
The Walking Dead is a favourite among viewers who love a good story about a post-apocalyptic world and how the survivors navigate their way to live another day. If you also love cars, then this article is a treat for you!
Here, we feature the characters we love and also those we love to hate, the actors that portray them, and the cars they drive! Enjoy! 🚗😎
Andrew Lincoln's Ford Fusion Sport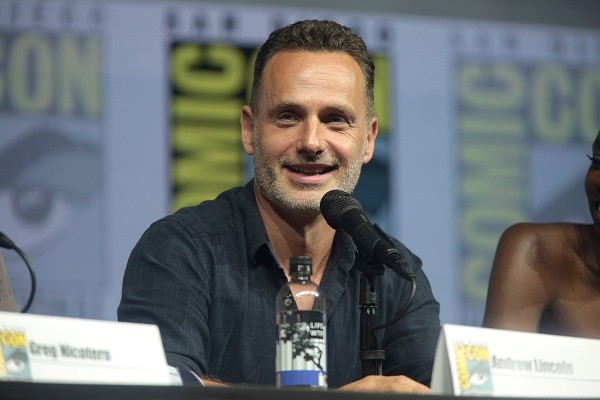 Rick Grimes, portrayed by actor Andrew Lincoln, is a former sheriff's deputy who awakens from a coma to discover that the world has been overrun by zombies (referred to as walkers in the series). He embarks on a journey to find his family and survive in this post-apocalyptic world.

Throughout the series, Rick evolves from a principled and morally driven man into a tough and resourceful leader. He becomes the de facto leader of a group of survivors, often making difficult decisions to protect the group and ensure their survival. His leadership is both respected and challenged by different members of the group as they navigate the dangers of the zombie-infested world and face conflicts with other survivor communities.
Since the mid-90s, Andrew Lincoln has acted in numerous British television series. Many probably recognise him from the early 2000s film Love Actually. But it was The Walking Dead that cemented his place as an icon in pop culture and the zombie genre.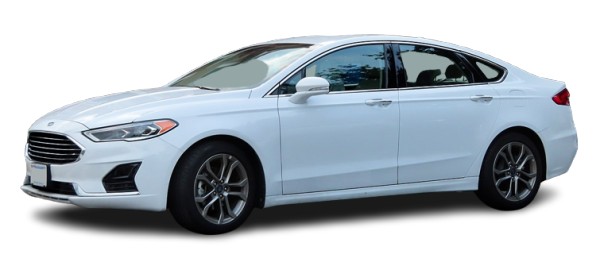 As for his car, Andrew Lincoln drives a Ford Fusion Sport. This top-notch all-wheel drive sedan is turbocharged with a 2.7-litre V6 and has 325 horsepower and 380lb-ft of torque. It ranks above similar models such as Mazda6, Toyota Camry, and Honda Accord. As for the price, you can expect it to be around the same range as the Audi A4 and BMW 3 Series.
What are the highlights of the Ford Fusion?
The Ford Fusion has a sleek and modern exterior design, with a distinctive front grille and aerodynamic lines. Its well-crafted interior provided comfort and convenience for both the driver and passengers. Other features of the Ford Fusion include the following.
Engine Options
The Fusion offers a range of engine choices, including efficient four-cylinder engines and more powerful V6 options. This allows customers to select a model that suits their performance needs and preferences.
Hybrid and Plug-in Hybrid Versions
Ford also offers hybrid and plug-in hybrid variants of the Fusion, which provide improved fuel efficiency and reduced emissions for eco-conscious drivers.
Technology Features
The Fusion has various technology features, including an infotainment system with a touchscreen display, smartphone integration (e.g., Apple CarPlay and Android Auto), Bluetooth connectivity, and available premium sound systems.
Safety Features
Ford prioritises safety in the Fusion, and comes with a suite of advanced safety technologies. Depending on the trim level, features such as blind-spot monitoring, adaptive cruise control, lane-keeping assist, automatic emergency braking, and rearview cameras were available.
Comfort and Convenience
The Fusion offers a comfortable and spacious cabin with supportive seats and ample legroom. Many models included features like dual-zone automatic climate control, power-adjustable seats, keyless entry, and a variety of storage compartments.
Available Trims
The Fusion provides a smooth, balanced driving experience with responsive steering and well-tuned suspension. It is available in several trim levels, offering different sets of features and amenities, allowing customers to choose a model that suits their preferences and budget.
Chandler Riggs' Ford EcoSport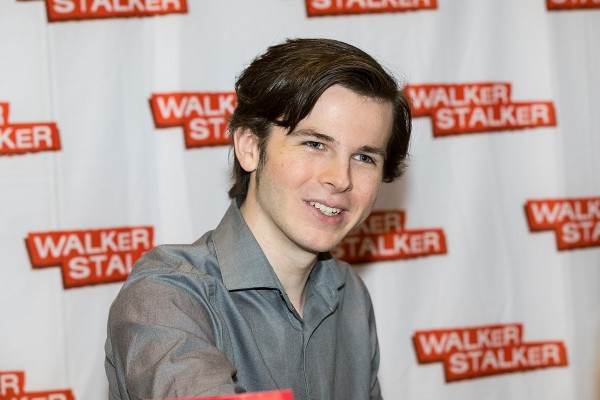 Carl Grimes, portrayed by actor Chandler Riggs, is the son of the show's protagonist, Rick Grimes. He is introduced as a young boy when the zombie apocalypse begins. Throughout the series, Carl's character undergoes significant growth and transformation, shaped by the harsh realities of the world he lives in.

As the show progresses, Carl matures and becomes more capable of handling the dangers of the post-apocalyptic world. He learns survival skills, combat, and the ethics of decision-making in such a grim environment. Despite the challenges, Carl maintains a sense of compassion and empathy, though he often grapples with the necessity of making tough choices to survive.

Chandler Riggs is an American actor best known for his portrayal of Carl Grimes. He began his acting career at a young age, and his remarkable talent was evident early on. He gained widespread recognition and critical acclaim for his compelling performance as Carl, and his portrayal of the character's growth and transformation resonated with audiences throughout the series. This fascinating actor, who started really young in The Walking Dead , is now in his 20s and drives a Ford EcoSport.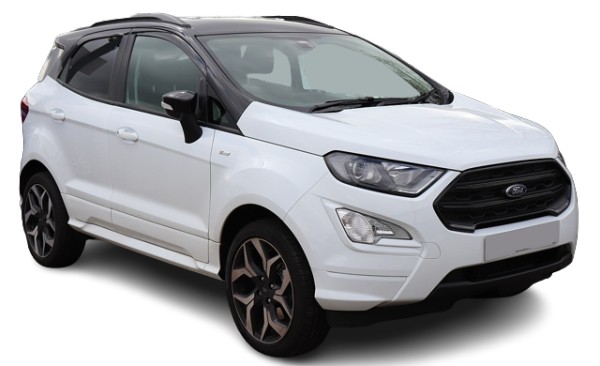 What makes Ford EcoSport a good city car?
The Ford EcoSport is known for its compact size, making it easy to manoeuvre in urban environments and tight parking spaces. Despite its small dimensions, it offers ample seating space for passengers.
High Driving Position
The EcoSport's elevated driving position provides better visibility of the road ahead and surrounding traffic, giving drivers a commanding view of their surroundings, which can be especially beneficial in urban driving conditions.
Fuel Efficiency
The EcoSport typically comes with efficient engine options, offering good fuel economy for city driving. This helps reduce trips to the gas station and keeps running costs lower, making it more budget-friendly for city dwellers.
Versatility
Despite its compact size, the EcoSport often offers versatile cargo space, thanks to its rear seats that can be folded down to accommodate larger items or additional storage. This adaptability is useful for city dwellers who may need to carry groceries, shopping bags, or other essentials.
Technology Features
The EcoSport has modern technology features, such as touchscreen infotainment systems with smartphone integration, Bluetooth connectivity, and available navigation systems. These features enhance the driving experience and provide entertainment and connectivity while on the go in the city.
Safety Features
Safety is paramount in city driving, where traffic can be unpredictable. The EcoSport typically comes with advanced safety features like rearview cameras, blind-spot monitoring, and rear cross-traffic alert, providing added peace of mind while navigating urban roads.
Easy to Park
The EcoSport's compact size and good visibility make it easier to parallel park or squeeze into tight parking spaces, which are common challenges in city centres.
Optional All-Wheel Drive
While the EcoSport is primarily a front-wheel-drive vehicle, some models may offer an optional all-wheel-drive system. This can provide additional traction and stability in adverse weather conditions, which can be beneficial for city driving during inclement weather.
Jeffrey Dean Morgan's Chevrolet Corvette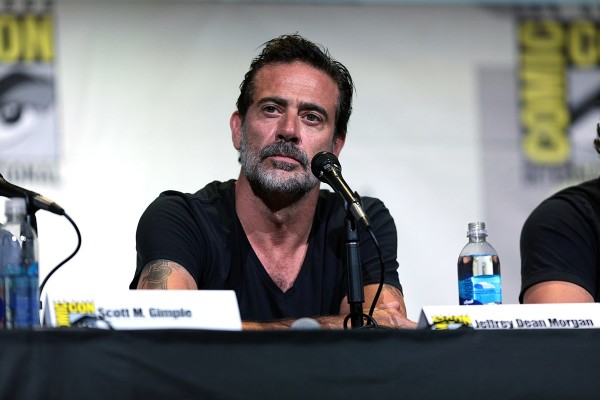 Negan is a prominent antagonist in The Walking Dead, portrayed by actor Jeffrey Dean Morgan. Negan is a charismatic, sadistic, and ruthless leader of a brutal group called the Saviors. He wields a barbed wire-wrapped baseball bat named "Lucille" as his weapon of choice. He takes control of other survivor communities and demands their resources in exchange for protection.
This character is known for his violent and oppressive rule and instils fear among those who cross his path. Despite his villainous nature, Negan exhibits complex layers, displaying moments of charm and even sparing compassion for some individuals. Throughout the series, he remains a formidable adversary for Rick Grimes and his group, impacting the show's narrative and characters' lives.
Jeffrey Dean Morgan is an American actor known for his diverse roles in film and television. He has also been featured in shows like Grey's Anatomy, Supernatural, and The Good Wife. With his compelling performances and wide range of acting abilities, he has earned a dedicated fan base and established himself as a respected figure in the entertainment industry. His car of choice is the Chevrolet Corvette Grand Sport.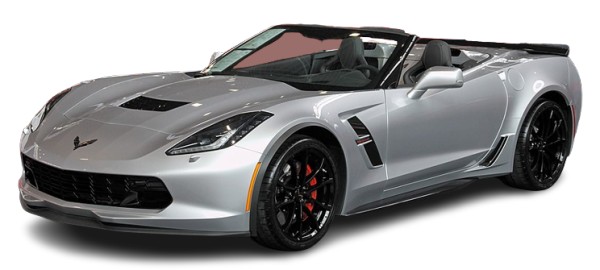 What is the Chevrolet Corvette Grand Sport?
The Chevrolet Corvette Grand Sport is a high-performance sports car model produced by General Motors under the Chevrolet brand. The Grand Sport is part of the Corvette lineup designed to enhance performance and handling characteristics. Here are some key features and highlights of the Chevrolet Corvette Grand Sport.
Performance
The Grand Sport model combines elements from the track-focused Corvette Z06 with the comfort and versatility of the standard Corvette. It typically comes equipped with a powerful V8 engine, delivering exhilarating performance and acceleration.
Chassis and Handling
The Corvette Grand Sport features a specially tuned suspension system, performance brakes, and a wider track than the base Corvette model. These enhancements improve handling, agility, and overall driving dynamics, allowing for precise cornering and responsive control.
Aerodynamic Design
The Grand Sport boasts aerodynamic enhancements such as a unique front splitter, wider fenders, and a rear spoiler. These elements enhance downforce, improve stability at high speeds, and contribute to the car's overall performance.
Distinctive Exterior
This Corvette model typically features unique exterior styling cues, including specific badging, unique wheel designs, and aggressive bodywork. These elements distinguish it from other Corvette models and contribute to its sporty and aggressive appearance.
Interior Comfort and Technology
You can expect a driver-focused cockpit inside the Grand Sport with premium materials and comfort features. It often includes modern technology like a touchscreen infotainment system, advanced driver assistance systems, and connectivity options.
Convertible Option
The Chevrolet Corvette Grand Sport is available in both coupe and convertible body styles, allowing drivers to enjoy open-top driving experiences with the convertible variant.
Heritage and Legacy
The Grand Sport name has a rich history in Corvette's lineage, tracing back to the 1963 Corvette Grand Sport race cars. This model pays homage to its heritage while incorporating modern engineering and performance advancements.
Lauren Cohan's Cadillac Escalade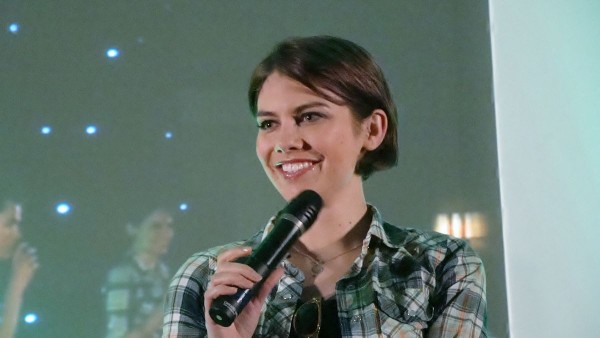 Maggie Greene is a key character portrayed by actress Lauren Cohan. Maggie is introduced as a compassionate and resilient young woman from a farming family. She becomes a vital member of the survivor group led by Rick Grimes. Over the course of the series, Maggie evolves into a strong and capable leader, displaying exceptional survival skills and strategic thinking.
She faces numerous challenges, including the loss of loved ones and the hardships of the post-apocalyptic world, but she remains determined to protect her family and friends. Throughout her journey, Maggie's unwavering resilience and determination to create a better world for the people she cares about make her a beloved and significant character in The Walking Dead.
Lauren Cohan is a British-American actress known for her versatile roles in film and television. She has appeared in various TV shows and films, showcasing her talent and versatility as an actress. Her work includes roles in Supernatural, Chuck, Whiskey Cavalier, and films such as The Boy and Batman v Superman: Dawn of Justice. Lauren Cohen drives a Cadillac Escalade.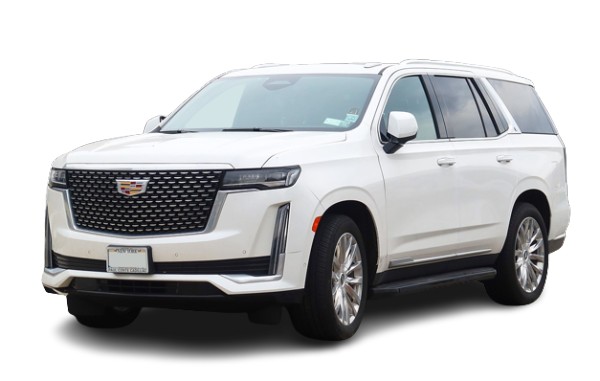 What makes the Escalade a good SUV?
Many automotive enthusiasts and reviewers generally consider the Cadillac Escalade a good luxury SUV. It is known for its upscale features, comfortable ride, and spacious interior. Here are some reasons why the Cadillac Escalade is often well-regarded.
Luxurious Interior
The Escalade offers a premium, well-crafted interior with high-quality materials and advanced technology. It provides a comfortable and opulent cabin, making it a popular choice for those seeking a luxurious driving experience.
Ample Space
The Escalade's large size provides generous seating and cargo space, making it suitable for families or those who require ample room for passengers and luggage.
Powerful Performance
With a robust V8 engine, the Escalade delivers strong acceleration and towing capabilities, making it suitable for hauling trailers or boats.
Advanced Features
Cadillac equips the Escalade with a wide array of advanced features, including cutting-edge infotainment systems, driver-assistance technologies, and premium sound systems.
Smooth Ride
The Escalade is known for its smooth and comfortable ride quality, contributing to its reputation as a luxury SUV.

However, it's essential to consider that individual preferences and priorities may vary. Some potential downsides of the Escalade might include its larger size, which can make manoeuvring in tight spaces more challenging, and its fuel consumption, as larger V8 engines tend to be less fuel-efficient than smaller engines in some other luxury SUVs.
Melissa McBride's Honda Civic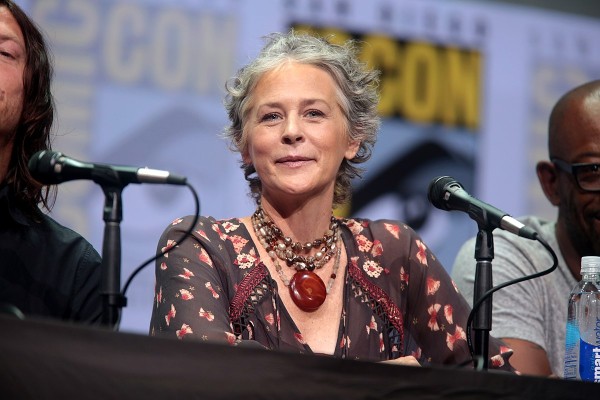 Carol Peletier is a prominent character portrayed by actress Melissa McBride. Carol is one of the original survivors from the early seasons of the show. She starts as a meek and abused wife, struggling to cope with the loss of her daughter and an abusive relationship. However, as the zombie apocalypse progresses, she evolves into one of the most resilient and resourceful members of the group. Carol becomes adept at survival and exhibits a pragmatic and ruthless side when necessary to protect her loved ones.
Melissa McBride's portrayal of Carol Peletier earned her widespread praise and acclaim from both critics and audiences. McBride's compelling performance showcased Carol's character growth and transformation throughout the series, solidifying her as one of the show's most beloved and iconic characters. Melissa McBride drives a Honda Civic.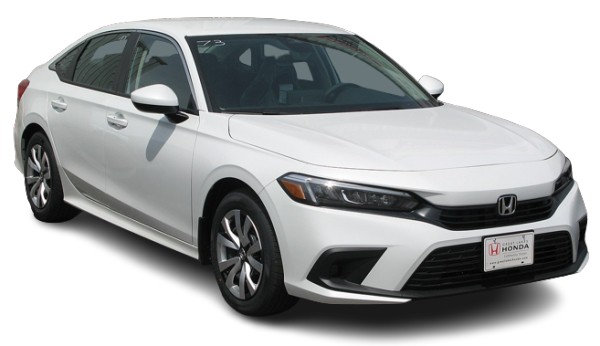 Why Honda Civic is a practical car to drive?
The Honda Civic is a popular compact car known for its reliability, practicality, and fuel efficiency. While specific features may vary depending on the model year and trim level, here are some key features commonly associated with the Honda Civic.
Fuel Efficiency
The Honda Civic is well-regarded for its excellent fuel efficiency, making it an economical choice for daily commuting and city driving.
Versatile Models
The Civic is available in various body styles, including sedan, coupe, and hatchback, offering customers a range of options to suit their preferences and needs.
Spacious Interior
Despite being a compact car, the Honda Civic often provides a surprisingly spacious and comfortable cabin, with ample legroom and headroom for both front and rear passengers.
Safety Features
Honda prioritises safety in the Civic, and many models come equipped with advanced safety technologies, such as collision mitigation braking, lane-keeping assist, adaptive cruise control, and a rearview camera.
Infotainment System
The Civic typically features a user-friendly infotainment system with a touchscreen display, smartphone integration (e.g., Apple CarPlay and Android Auto), Bluetooth connectivity, and available premium audio systems.
Reliability
Honda Civics are renowned for their long-term reliability and durability, making them popular for buyers seeking dependable and low-maintenance vehicles.
Performance
While the Civic is known for its fuel efficiency, some models offer zippy and responsive performance, particularly the sportier Si and Type R variants.
Driver-Assistance Features
Many newer Civic models come with a suite of driver-assistance features, such as blind-spot monitoring, rear cross-traffic alert, and automatic emergency braking, providing added safety and convenience.
Comfortable Ride
The Civic's well-tuned suspension and comfortable seating contribute to a smooth and pleasant driving experience, even during longer trips.
Danai Gurira's Range Rover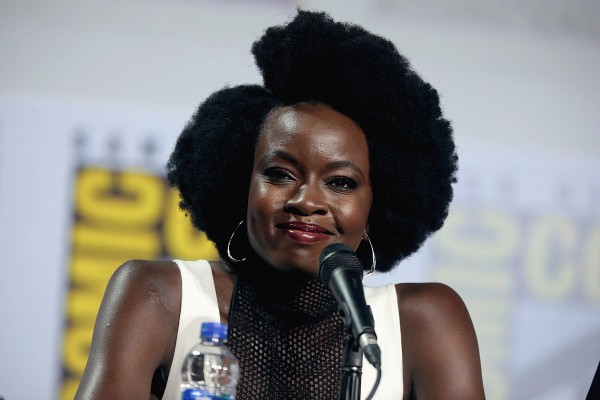 Portrayed by actress Danai Gurira, Michonne is an iconic and fan-favourite character known for her katana skill and fierce determination to survive in the post-apocalyptic world. Michonne is first introduced as a mysterious and solitary survivor who wields a katana and has two armless and jawless walkers (zombies) as her companions, whom she keeps as camouflage to move among the undead without being detected. She eventually crosses paths with Rick Grimes and his group and becomes an essential member of their community at the prison.
Danai Gurira is an American actress, playwright, and activist. She is best known for her roles in prominent TV shows and movies. Gurira has appeared in various films, including her role as Okoye in the Marvel Cinematic Universe. She first portrayed the character in Black Panther and reprised her role in Avengers: Infinity War and Avengers: Endgame. Gurira is also known for her activism and humanitarian efforts. She advocates for various social issues, including women's rights and access to education and healthcare in Africa. For her car of choice, Danai Gurira drives a Range Rover.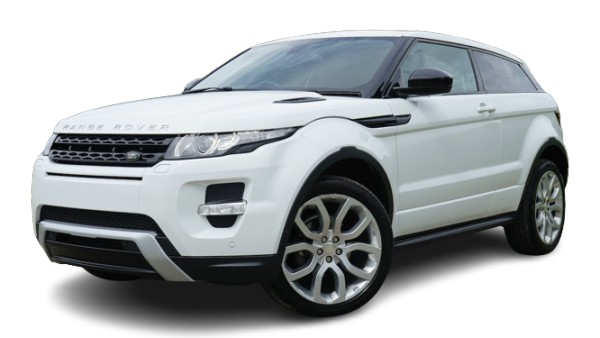 Why is Range Rover among the best SUVs?
The Range Rover is a luxury SUV produced by Land Rover, known for its premium features, off-road capabilities, and high-end design. While specific features may vary depending on the model year and trim level, here are some key features commonly associated with the Range Rover.
Luxurious Interior
The Range Rover offers a sumptuous and upscale interior with high-quality materials, comfortable seating, and a wealth of advanced technology and amenities.
Powerful Engine Options
The Range Rover comes with a range of powerful engine options, including V6 and V8 engines, providing excellent performance and towing capabilities.
Off-Road Capability
As a true off-road SUV, the Range Rover is equipped with advanced four-wheel-drive systems, adjustable air suspension, and various off-road driving modes, allowing it to tackle challenging terrains easily.
Terrain Response System
The Terrain Response system allows the driver to select different driving modes to optimise performance for various conditions, such as snow, sand, mud, and rocks.
Advanced Technology
Range Rover models are equipped with cutting-edge technology, including touchscreen infotainment systems, smartphone integration (e.g., Apple CarPlay and Android Auto), premium sound systems, and advanced driver-assistance features.
Safety Features
Safety is a priority in the Range Rover, and it comes with a suite of safety features, including collision avoidance systems, lane-keeping assist, adaptive cruise control, and a surround-view camera system.
Elevated Driving Position
The Range Rover's elevated driving position provides excellent visibility, allowing drivers to have a commanding view of the road.
Customisation Options
Range Rover offers a wide range of customisation options, allowing customers to choose from various trims, colour schemes, wheel designs, and interior materials to suit their preferences.
Premium Sound Systems
Many Range Rover models offer high-end sound systems from reputable brands like Meridian, delivering exceptional audio quality for a more immersive driving experience.
Spacious Cabin
The Range Rover provides generous passenger space and ample cargo capacity, making it suitable for both everyday commuting and long journeys.
Michael Rooker's Volvo S60 Polestar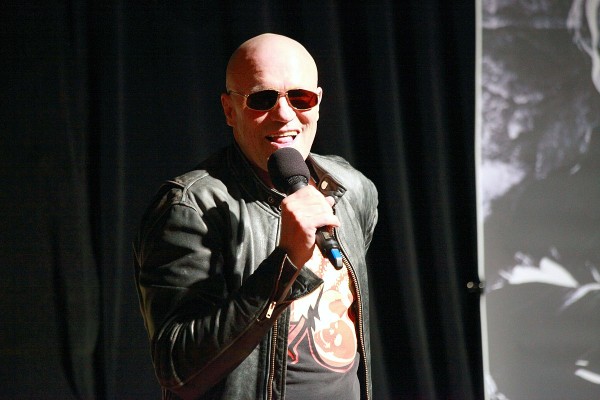 Michael Rooker plays Merle, the older brother of Daryl Dixon, another prominent character in the series. Merle is depicted as a volatile, hot-headed, and aggressive individual. He often clashes with other members of the survivor group led by Rick Grimes, exhibiting racist and antagonistic behaviour.
Despite his flaws and troubled past, Merle undergoes some development during his time on the show, showing moments of loyalty and sacrifice for his brother Daryl and the group. However, his conflicted nature and sometimes violent tendencies make him a complex and unpredictable character.

Michael Rooker is also known for his notable roles in Henry: Portrait of a Serial Killer, Cliffhanger, Mallrats, Guardians of the Galaxy, and Suicide Squad. He is known for his ability to portray a wide range of characters, from villains to antiheroes and everything in between. Michael Rooker drives a Volvo S60 Polestar.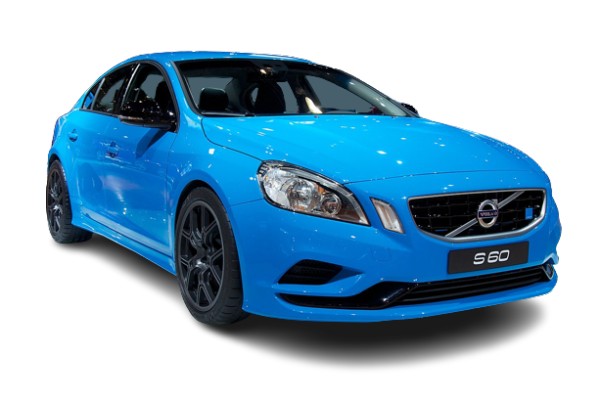 Is the Volvo S60 Polestar a powerful car?
Yes. The Volvo S60 Polestar is a high-performance variant of the Volvo S60 sedan. Polestar is Volvo's performance brand, known for enhancing Volvo vehicles to deliver increased power, sportier handling, and other performance improvements. Here are some key features of the Volvo S60 Polestar.
Powerful Engine
The S60 Polestar has a more powerful engine than the standard S60. It features a turbocharged and supercharged four-cylinder engine that delivers significantly higher horsepower and torque output.
All-Wheel Drive (AWD)
The S60 Polestar comes standard with all-wheel drive, providing better traction and handling, especially in challenging road conditions.
Sport-Tuned Suspension
Polestar enhances the S60's suspension system, offering sportier handling and improved performance during spirited driving.
Performance Brakes
The S60 Polestar includes larger and more robust brakes to provide better stopping power and improved braking performance.
Aggressive Exterior Styling
The S60 Polestar has a more aggressive and distinctive exterior design, featuring unique front and rear fascias, larger alloy wheels, and other performance-oriented styling cues.
Premium Interior
Inside, the S60 Polestar offers a high-quality and well-appointed cabin with premium materials, sports seats, and advanced technology features.
Limited Availability
The Volvo S60 Polestar is a limited-production model, making it a more exclusive and sought-after performance variant.
Scott Wilson's Chrysler PT Cruiser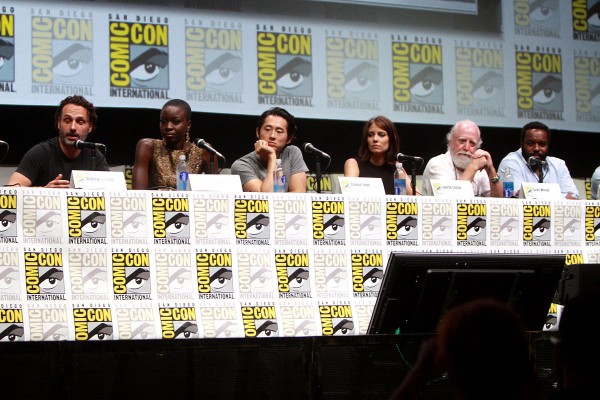 Scott Wilson, photographed here with the cast of The Walking Dead, was known as a great actor who was well-regarded as someone who could play complex characters. He played Herschel Greene in The Walking Dead. Hershel Greene is a veterinarian and a devoutly religious farmer who lives on a secluded farm with his family, which includes his daughters Maggie and Beth. The farm serves as a temporary safe haven for Rick Grimes and his group of survivors.

Throughout the series, Hershel is depicted as a wise and compassionate man, providing a stabilizing presence during times of crisis. He offers medical assistance to the group and becomes a moral compass, often mediating conflicts and advocating for the value of human life in a post-apocalyptic world.
Scott Wilson passed away in 2018, leaving behind a legacy from a career spanning several decades. He is known for his notable roles in In the Heat of the Night, In Cold Blood, The Great Gatsby (1974), and Dead Man Walking. He loved driving his Chrysler PT Cruiser.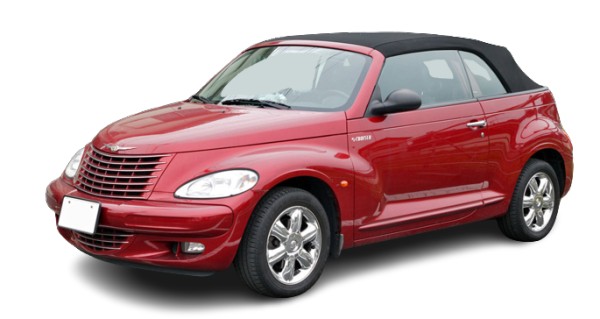 What makes the Chrysler PT Cruiser unique?
The Chrysler PT Cruiser is a unique and iconic compact car produced from 2000 to 2010. While it is no longer manufactured, several aspects made the PT Cruiser stand out during its time.
Retro Design
The PT Cruiser's most distinctive feature was its retro-inspired design, reminiscent of the 1930s and 1940s American cars. Its nostalgic and distinctive appearance makes it instantly recognisable on the road.
Versatile Body Style
The PT Cruiser was offered in a unique combination of a five-door hatchback and a wagon-like body style. This design provided a spacious interior with ample cargo space, making it practical for families and versatile for various lifestyle needs.
Customisation Options
Chrysler provided a wide range of options for the PT Cruiser, allowing buyers to personalise their vehicles with various exterior colours, interior trims, and accessories.
Affordable Pricing
The PT Cruiser was positioned as an affordable compact car, making it accessible to a broad range of consumers.
Comfortable Seating
Despite its compact size, the PT Cruiser offered comfortable seating with an elevated driving position, providing good visibility of the road.
Turbocharged Option
In addition to the standard engine, the PT Cruiser GT model was available with a turbocharged engine, offering improved performance for enthusiasts seeking a bit more power.
Convertible Option
In later years, Chrysler introduced the PT Cruiser Convertible, which featured a power-operated fabric roof that allowed for open-top driving.
Distinctive Colours and Limited Editions
The PT Cruiser was offered in a variety of eye-catching colours, and Chrysler occasionally released special limited-edition models with unique features and finishes.

While the PT Cruiser had its unique charm and found a dedicated fan base, changing market demands and shifting consumer preferences eventually led to its discontinuation. Despite no longer being in production, the Chrysler PT Cruiser remains a beloved and nostalgic vehicle for many enthusiasts who appreciate its quirky and distinctive design.
Ready for a new car?
Now that you know the cars that the cast of The Walking Dead drives, you can start thinking about what your next dream call is going to be! If you already have a car in mind, then it's time to decide if it's the right time to get that new set of wheels. Try our car finance calculator to get an estimate of the cost!