Our Favourite Classic Cars That You'll Love
As much as we love today's new cars and all the technology that comes with them, there's something about classic vehicles that's hard to beat. From the look to how they run, sitting in the driver's seat of a classic motor instantly upgrades your cool status by a good few notches. That's why this article focuses on our favourite classic cars, from the old-school Porsche 911s to the Volkswagen Beetle and many more.
Porsche 911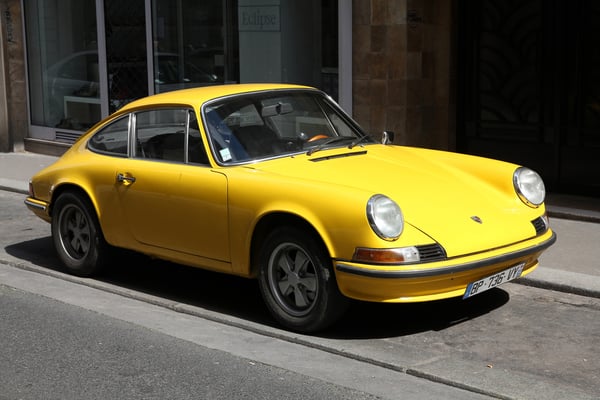 The 911 is still going strong today as the trademark car from Porsche. But its first appearance dates all the way back to 1963, when it was the successor to the famous 356. It was a more spacious and powerful evolution – the first 911 came with a 2.0 engine with 130bhp.
Jaguar E-Type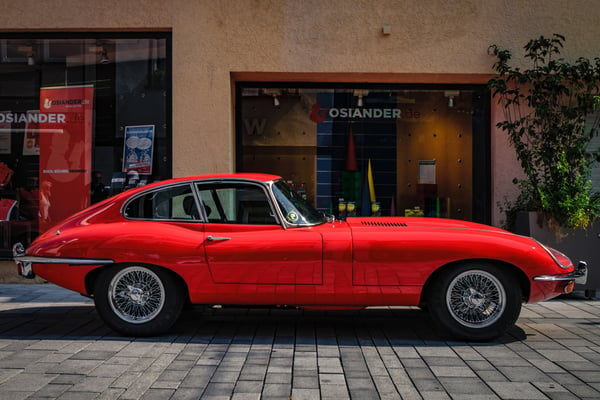 A true classic, the Jaguar E-Type was designed by Enzo Ferrari in the 1960s and really was the car to be seen driving around town in. It still holds up even today: the jaguar E-Type has 150 m.p.h and brakes better than anything else from the Sixties.
Shelby 427 Cobra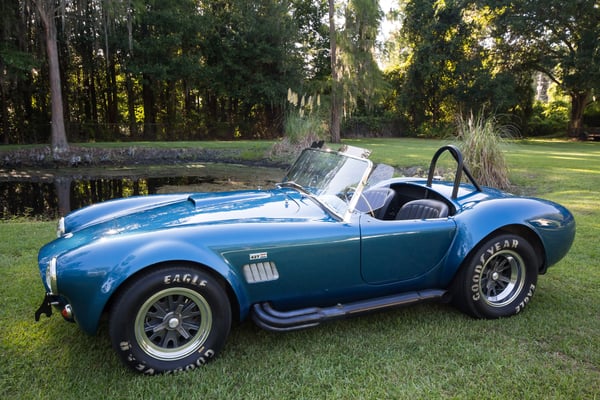 They really knew how to make cars in the 1960s. Just look at the Shelby 427 Cobra, a 1966 classic with an outrageous power-to-weight ratio. If, however, you fancy getting your hands on this car, then be prepared to shell out a cool four million pounds.
Land Rover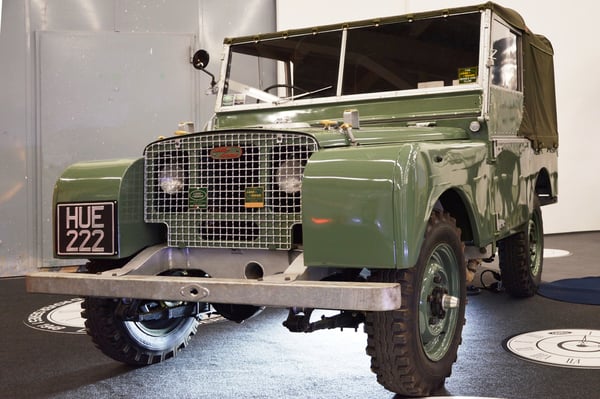 Land Rovers are all the rage right now, but did you know this car dates back to the Forties. Today, it's the 4x4 every every other four-wheel drive aspires to be like, but there can only be one. Land Rover is known as the "go anywhere, do anything" vehicle and is a true pioneer. And it all started in 1948 with an all-time classic.
Chevrolet Corvette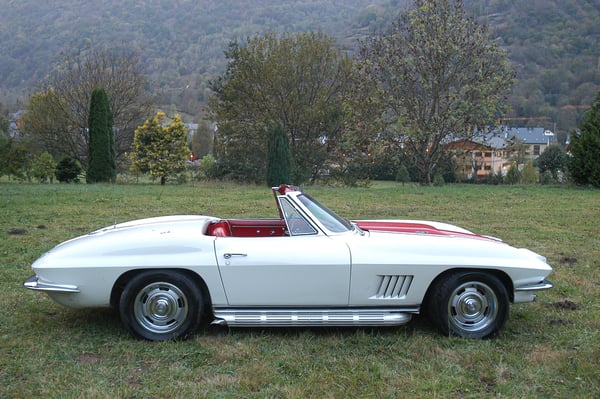 The Chevrolet Corvette is just perfect 👌 – a real slice of Americana. It's the most collected car in the States, and for a good reason. We're focusing on the second generation for out iteration on the list, which ran from 1963 to 1967 and is arguably the most iconic American car ever made.
Aston Martin DB5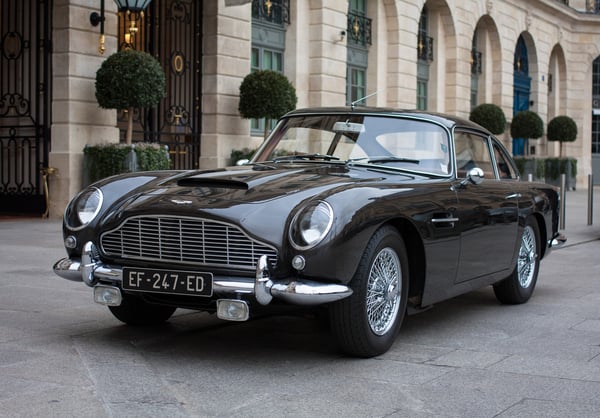 Let's just go ahead and say it: the 1960s was a vintage period for carmakers. They came up with some absolute beauties, including the Aston Martin DB5 – a car more than good enough for James Bond. It featured in the Goldfinger film and is the kind of car we can imagine darting around the mountains in as we take part in a high-speed chase.
Volkswagen Beetle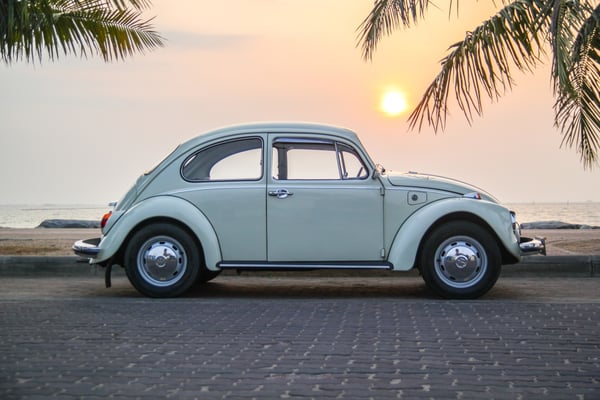 One of the best selling cars of all time, the Volkswagen Beetle was an economical four-seater aimed at your everyday working person. However, over time it has evolved into a true classic that has a cult following to this day.
Lamborghini Miura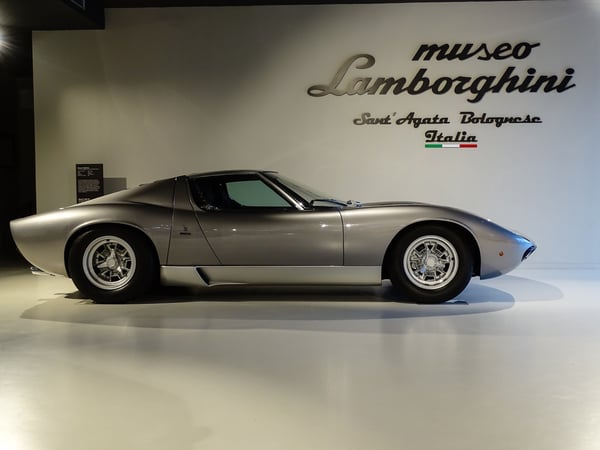 Another 1960s classic, the Lamborghini Miura was a sleek mid-engine speedster designed to compete with Ferrari. More than 50 years later, the Lamborghini is still going toe to toe with Ferrari, and it was all thanks to the Miura, which might just be one of the best-looking cars ever made.
Mercedes 300SL Gullwing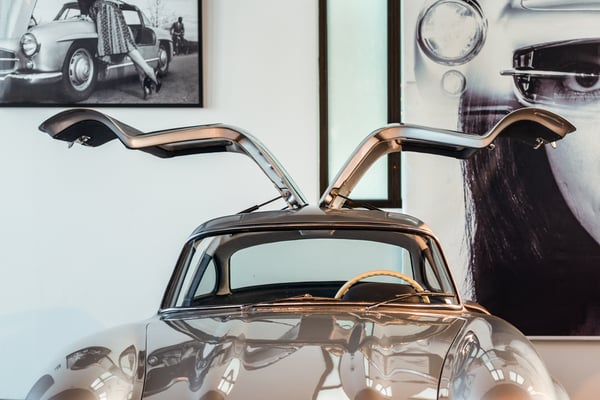 Only the second car on our list from outside the Sixties, the Mercedes 300SL Gullwing was the fastest production car at the time. Oh, and then there's those doors, which tell you everything you need to know about this stylish classic (yet futuristic) car from Mercedes. One celeb who loves to drive a Mercedes is Kevin Hart. Check out his car collection here!
Mini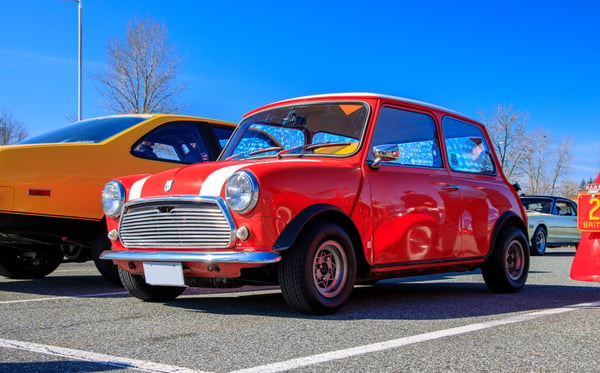 How can you have a list of classic cars without the Mini? This car screams Cool Britannia and transcends class with its quintessentially British looks.. Get behind a wheel of the Mini, either from today or yesteryear, and you will notice its pinpoint accuracy, which still makes it one of the fun cars to drive on the market. It's still an icon today after its resurrection in 2002
Rolls-Royce Dawn Drophead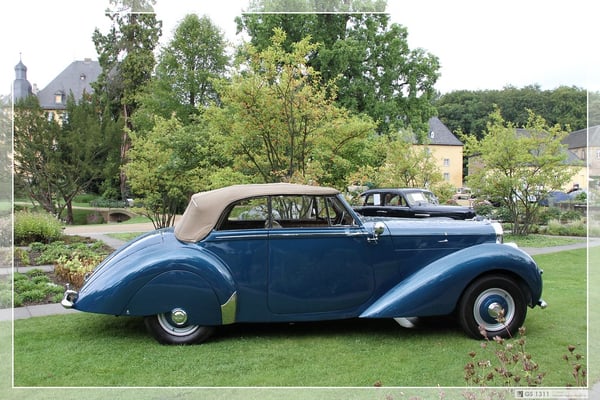 The Silver Dawn Drophead launched in 1949 and was quickly retired just six years later. In that period, it became a classic thanks to its slightly smaller frame than your typical Rolls-Royce. It's also one of the hardest cars to find today – there were just 28 made, and only three of those still exist.
Boss 429 Mustang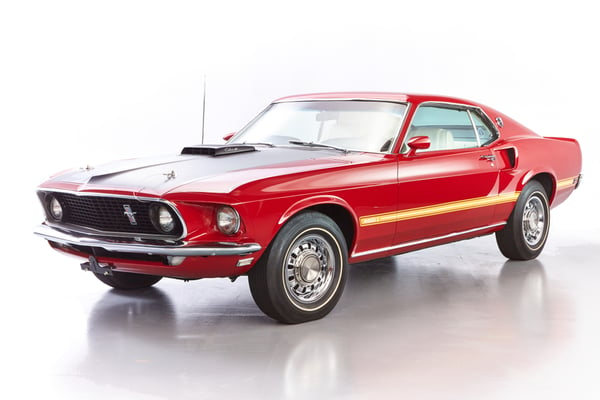 The entire body of the Mustang was changed just to accommodate the large engine of the Boss 429. In fact, it's so big that they had to leave out air conditioning to accommodate it. This car is an absolute beaut, and we're incredibly jealous of anyone who has one. It has a sleek vision and looks like a total beast.
Ford Model T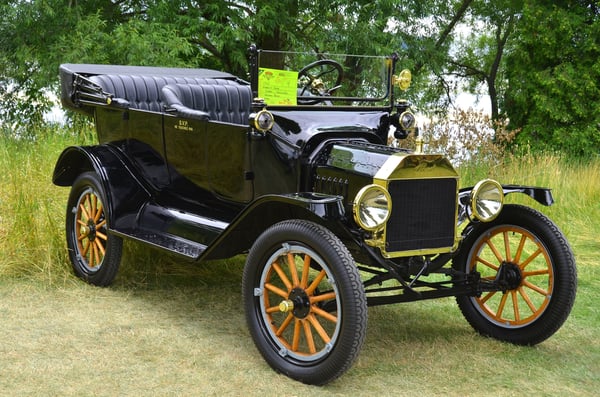 By 1925, you could pick up a Ford Model T for $300 (£215), and 40% of all cars in the United States were a Model T. Not bad marketing from Mr Henry Ford, who first conceived the concept in 1908 at an original cost of $850. Between 1913 and 1927, 15 million Model Ts were produced, making this the first-ever popular car and a genuine all-time classic.
Make mine a classic
What do you think of our classic car suggestions? Could you see yourself driving one of them in this day and age? Or are they vintage delights that should be left in the past? Whatever your thoughts, you can't deny that these cars led the way and became all-time classics that shaped the cars that we love so much today.
Why not check out this article on the top 5 cars likely to increase in value in 2023.
If you love classic cars, then you'll also be curious to find out which ones made the list of the Scariest Looking Cars this Halloween! Or check out our articles on favourite cars of the 50s and 60s or even the 70s and 80s for an interesting read. 👓
And have you heard - some classic cars are now going green! If you love the classics but are concerned for the planet, check out our blog on how classic cars can be converted to electric! 😁