Best Cars For Off-Road Adventures
Fancy going on an adventure? Well, you're in the right place because we've got the best cars for off-road driving. Say goodbye to traditional ways of getting about; there's no need for roads with these vehicles. So get behind the wheel with these magnificent 4x4s that perform on just about any surface.
Jeep Wrangler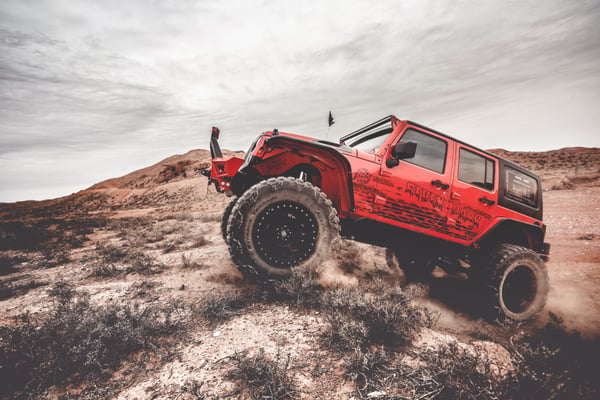 This is the car if you plan on exploring the wilderness from behind the wheel. The Jeep Wrangler glides both on and off the road, offering you a great ride no matter where you plan on driving. Jeep rarely tinkles with the design, which means the Wrangler has an all-time classic look: it features circular headlights and a slatted grille, with the interior offering a spacious drive and nifty gadgets.
Toyota FJ Cruiser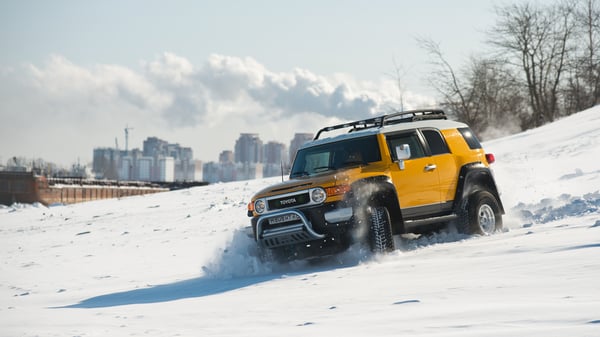 The Toyota FJ Cruiser was discontinued in 2003 and was never actually sold in the UK. Still, that hasn't stopped people from importing this 4x4 classic over to these shores – it's that popular! The Cruiser isn't really anything special to look at, but it comes packed with off-road capability and offers all the reliability you'd come to expect from a Toyota. Even with high mileage, these cars still perform, which further goes to show that they're excellent value for money. If you can find one, that is.
Land Rover Defender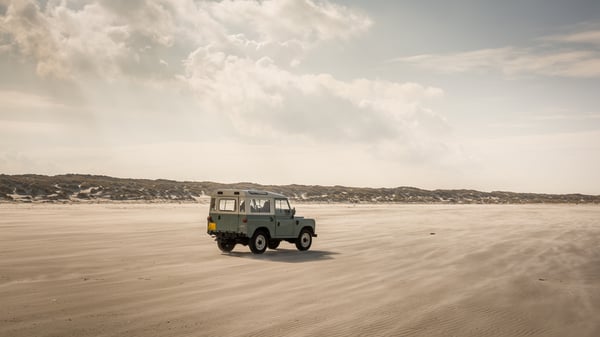 The Land Rover Defender is the quintessential 4x4 car and has gone on to become a worldwide phenomenon, yet it's still synonymous with the British countryside. The newer models offer those classic Land Rover looks with all the trimmings, including a handy infotainment system. But even the older models still appeal, with this car ideal for everything from everyday driving to farm life. Its low-range setup gives you control over rough terrain, and the grip during wet conditions is second to none. The car's interior is adventure resistant, so you can easily hose down the seats. Bring the muddy dogs, pack the wellies and go on an adventure.
Mercedes-Benz G-Class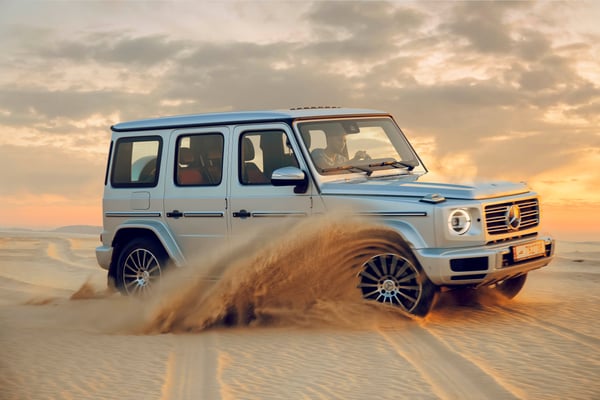 Sleek and stylish, the Mercedes-Benz G-Class is a top-of-the-range 4x4 that's wowed drivers for more than 40 years. From its ladder-frame chassis to the AMG setup, this is a car that also has plenty of substance and some impressive off-road capabilities. The G-Class features locking differentials, good ground clearance and excellent handling no matter the occasion.
Dacia Duster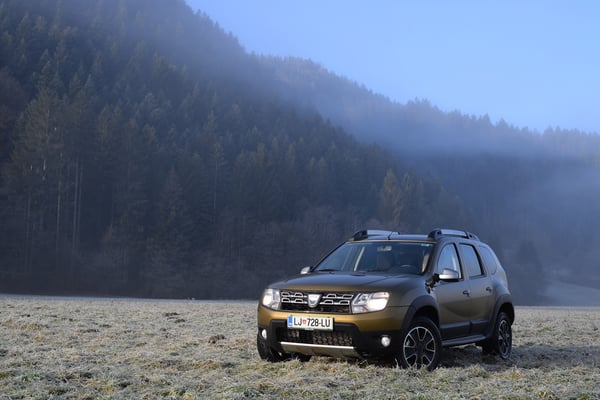 As far as affordable 4x4s go, look no further than the Dacia Duster. It's no-nonsense with its economics and also doesn't take any prisoners when it comes to off-road performance. The Duster handles adventure drives well, even if it's no thrills when it comes to the car's looks. The entry-level version is front-wheel drive and is smart enough to be a viable alternative to more expensive 4x4s.
Suzuki Jimny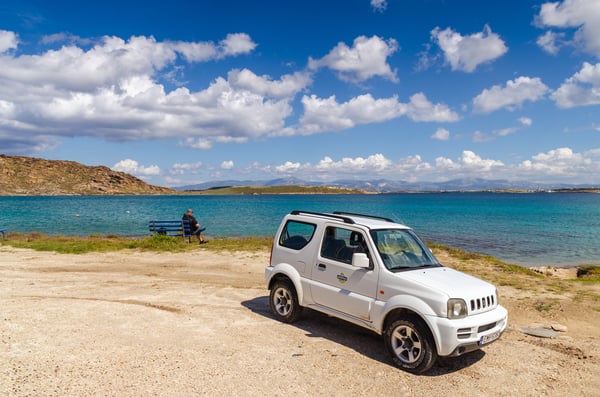 If you're looking for a smaller 4x4, then the Suzuki Jimny might just be the car for you. It's an affordable option that's also cheap to run, so you don't need to worry about spending an arm and a leg driving the Jimny. It might be a little too back-to-basics for some, but the Jimny's low-range gearbox, 19 cm of ground clearance and short overhangs on the front and rear equip it well to handle a variety of terrains. This car just keeps going no matter what.
Ford Ranger Raptor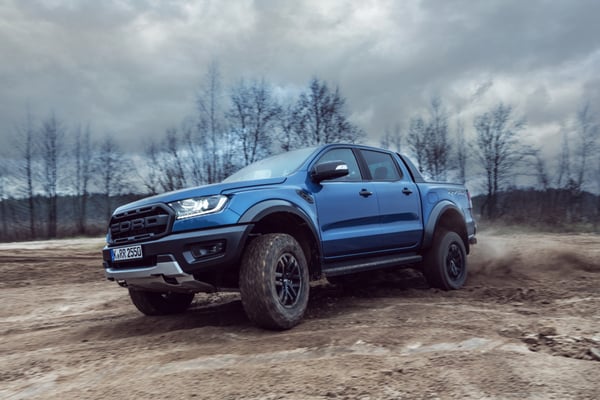 A stylish pick-up truck that you'll struggle to find fault with, this is the Ford Ranger Raptor. The latest model features re-engineered uprated springs and Fox motorsport dampers. And if you don't know what any of that means, just know that it's good — all very good. At times, it can feel more like a sports car, and there's no higher praise than that for a pick-up truck designed to, well, pick things up.
Mitsubishi L200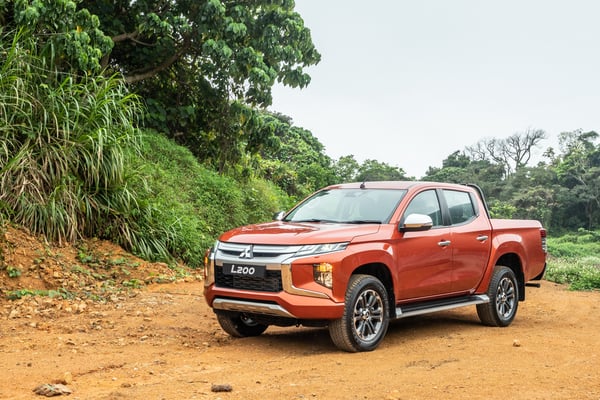 Another pick-up truck, Mitsubishi knows a thing or two about making classic 4x4s. It's large and tough with all the features of a family-friendly SUV. The car also has a strong engine and comes loaded with all the standard equipment. But where the L200 really thrives is off-road, and you can expect a thrilling drive wherever you end up in this beauty.
Jeep Renegade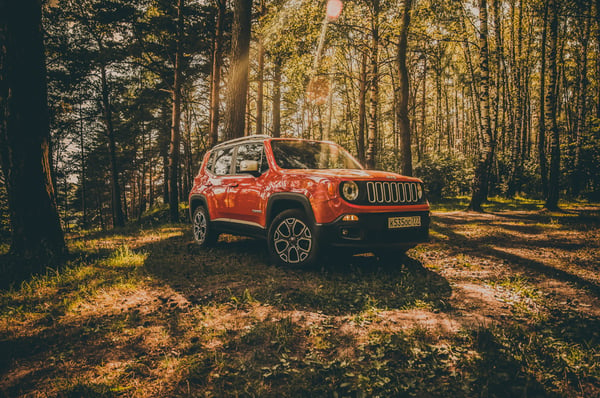 Jeep's small 4x4 option, the Renegade has a long history that includes success in World War II, where it came in handy as a small and lightweight vehicle capable of tackling any terrain. Fast-forward to the present day, and the Jeep Renegade retains its distinctive DNA. It's a great choice for off-road excursions, thanks to a Selec-Terrain mode that optimises driving in snow, mud, rocky ground and just about every other driving condition. Then there's the Active Drive system, which transfers torque to the rear wheels if sensors detect slippage with the front wheels.
The best off-road cars around
Whether you're going for a Jeep, Mercedes or Dacia, there are plenty of options available. That's great news for you, as you can enjoy an off-road adventure or two with a selection of excellent cars that covers all parts of the vehicle market. Now, if you don't mind us, we're off for a countryside drive.