Carmoola's Trustpilot Rating: Heart, Hustle and Happy Customers
Picture this: a world of car financing, a universe filled with numbers, papers, and folks in suits. Now, imagine a company that says, "Wait, where are the humans in all this?" That's us, Carmoola, placing our customers right in the centre of it all. This human-first philosophy has helped us achieve a whopping 4.9 stars on Trustpilot. This wasn't a fluke. It was a series of processes and best practice, all designed around going the extra mile for our customers. Ready to dive in? Buckle up, and let's hit the road! 🚘
Why are we obsessed with customer experience?
Picture a romantic relationship. Now replace the candlelight dinners with customer interactions and the love letters with feedback. That's us and customer experience - in a committed relationship. Why, you ask? Because every new customer is a chance to make a new friend, build trust, and create an experience that's less like a trip to the dentist and more like a coffee date with a good friend. In today's world, customers have super high expectations, so waiting on hold for ages and formal conversations just aren't hitting the mark. We see customer experience as an opportunity to enhance our product, build loyalty with our customers, and have some fun with the process too!
What does "Wow" look like for us?
For us, "Wow" is that gasp you let out. It's the surprise our customers feel when they realise they mean more to us than just another loan. It's a smile when they receive a playful message from our team. It's the sigh of relief when a problem is resolved quicker than they can say "Carmoola". Basically, it's about making every step of the journey feel like a walk in the park. This is one of our values, and we really strive to make a wow experience for our customers.
Now, let's dive a little deeper into the engine that powers our approach to customer service: Character and Competence.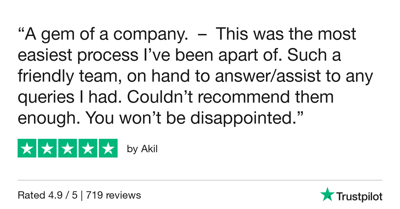 Character: The Secret Sauce of Carmoola
We're not just a team; we're a band of real human beings, each bringing their own unique flavour to the mix. We believe this is what makes our customers feel at home with us. And no, you won't ever be talking to a chatbot!
Relating and Connecting
Whether you're a Mini enthusiast or just moved house, our team is right there with you. They're not just ready to assist; they're eager to connect, share experiences, and turn a regular conversation into a memorable chat.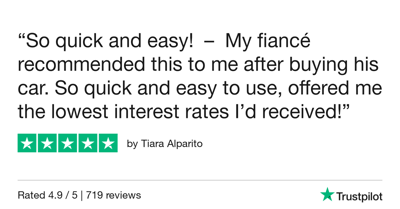 Treating Customers Like Old Friends
Ever walked into a café and been greeted by your name? That's the vibe we're after. We want to make every customer interaction feel like a catch-up session with an old friend. A heartfelt "Hey Mitchell, so lovely to hear from you! How's the new car treating you?" makes all the difference.
Being Relaxed and Playful
We like to keep things light and breezy. Our team is encouraged to be a bit cheeky, pepper their chats with emojis, and crack jokes if they feel it's appropriate. All in the spirit of brightening our customers' day. Gifs aren't off the table either 😉
Sharing a Little Something
We're all about breaking down barriers and showing our customers the humans behind the screen. Sharing a bit about our lives, our plans, or even our favourite pizza toppings helps us connect on a deeper level, and have a more authentic conversation.
Competence: The Engine that Drives Us
Character may be our secret sauce, but competence is the engine that keeps us moving forward. It's all about making promises and delivering on them, no matter what. It's about building trust, and ensuring customers feel safe with us.
Setting Expectations
We know the disappointment of a cancelled plan, which is why we're all about underpromising and overdelivering. We set the bar and then aim to jump right over it.
Clear, Honest, Definitive Communication
We keep it real. Our communication is as clear and honest as can be. We try to use definitive language and avoid anything vague or confusing to give the customer certainty and ensure they know where they stand.
High Speed, High Quality
Our customers love that we're swift, in fact, you'll never wait more than 3 minutes for your call to be answered by Carmoola, but we never compromise on quality. Every response is personalised, and if we need more time to handle a question, we'll give them a call or text right back so as not to waste anyone's time.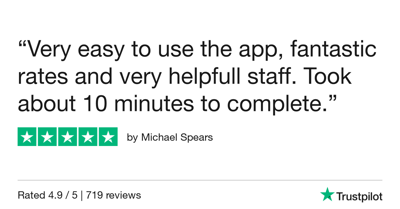 If You Don't Know, Ask 💬
We don't believe in winging it. If we don't have the answer, we roll up our sleeves and find it. We know car finance can feel like a puzzle, and we're here to help our customers put the pieces together. Our team is super knowledgeable and this is one of the major benefits of working in the office.
Asking for Reviews: The Art and The Timing
We believe the best time to ask for a review is when our customers are basking in the glow of their shiny new purchase. It's like asking for a high-five right after a home run. The joy of the moment translates into their reviews, providing an authentic snapshot of their experience with us.
What adds a cherry on top is a personal request from our support team. It's not just about asking for a review from some generic email invite template; it's about expressing genuine interest in their feedback. This personal touch not only increases the likelihood of them leaving a review but also makes the process feel more human and less transactional. It helps us get honest feedback, which we can use to make the experience even better.
Take Aways
Navigating our way to a 4.9 star rating on Trustpilot isn't easy. It takes a dedicated team who are genuinely passionate about wowing customers. But you know what? We wouldn't have it any other way. We're super proud of the journey so far, but we're not hitting the brakes just yet. We're always on the lookout for new ways to wow our customers and create even better experiences... Got any suggestions on how we can make it to 5 stars? Pop them in the comments below 👇