What are the Best Cars for the UK Countryside?
Imagine taking a few days off from your busy city life and driving on long country roads as you head off on a well-deserved adventure. Taking a break from the monotonous routine you've got so used to can do wonders! When you get back to work, you'll surely feel like you're a new person who can take on the challenges that come with the job. A road trip to the countryside is a great way to unwind, especially if you're in the right car that can handle rougher roads. So, what are the best cars for the UK countryside? Here are our top picks!
Most Affordable Car for UK Country Roads
Ford Fiesta ST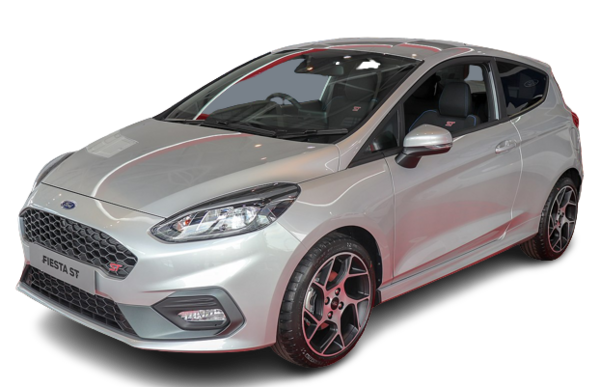 If you're looking for a budget-friendly vehicle, one of the best cars for UK country roads would be the Ford Fiesta ST. Once you've tried driving this small hatch, you'll find it easy and fun to drive. The Fiesta ST is among the best-selling super minis in the market today because of its affordability, features, and the fact that it offers a comfy ride, even if you'll be on the road for hours.
The first Ford Fiesta ST became available in the market way back in 2005, and over the years, Ford has made changes and improvements to this model. The looks didn't change dramatically, except perhaps for the new designs for the front bumper, side skirts, and available colours that buyers can choose from.
Under the bonnet, it now has a three-cylinder and 1.5-litre turbocharged unit, so you can expect some punch there. It's like a whole different car altogether compared to the first model released in 2005. The Fiesta ST competes with the Hyundai i20 N, MINI Cooper S, and the Volkswagen Polo GTI.
The latest Ford Fiesta ST now has a peak torque of 320Nm, coming from 290Nm that the previous model offered. However, the time the Fiesta ST reaches 62mph from zero remains unchanged at 6.5 seconds. When you drive this car, you'll notice how agile it is for a small car with much grip. It can take on rough roads when you're off to the UK countryside.
Best-selling Car for Cross Country Drives
Mazda MX-5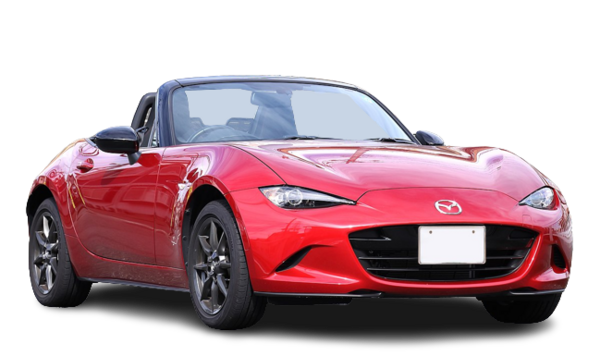 Maybe you want something a bit more sporty in terms of looks, performance, and the thrill you get behind the wheel. This is where the Mazda MX-5 comes in. It's a two-seater with rear-wheel drive, carrying a combination of decent power outputs and a quick chassis. You'll definitely learn much when it comes to car handling when you drive this vehicle. The MX-5 is a reliable car you can use every day as a city car. Taking it to the rougher country roads won't be a problem as well.
When you drive the MX-5, you'll be sitting lower and closer to the centre line of the car, giving you maximum enjoyment. While it's a small sports car, it's still spacious, so you won't have trouble feeling cramped while you're on your road trip to the countryside.
You can choose from two body styles with the MX-5, a fabric-roof convertible and one with a folding Targa hardtop. If you want the one that looks much sexier and gives you a more exciting driving experience, you can choose the former. However, for drivers who want peace of mind and security, the latter is the better choice.
Most Practical Car for Frequent Road Trips
Volkswagen Golf GTI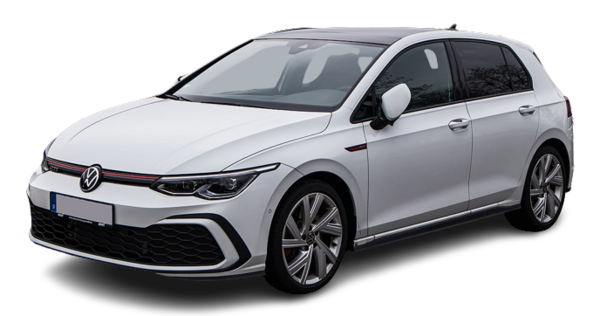 How about a good reliable car that won't break the bank? The Volkswagen Golf GTI is among the first hatchbacks that became available to the market, and there have been so many similar models from different carmakers that came after it. However, this doesn't diminish the reputation of the Golf GTI as an awesome car to drive, be it on city streets or country roads.
The latest version of the Golf GTI is now at 242bhp. With its 2.0-litre turbocharged, four-cylinder petrol engine, you'll also get 370Nm of torque. It can get to 62mph from zero in 6.4 seconds for its straight-line speed, and also a maximum of 155mph.
The VW Golf GTI is a balanced car. You can expect it to perform excellently and efficiently, making it the best car for country roads compared to other hatches. If you drive long distances frequently, you'll be happy to know that you can get to over 400 miles before you need to refill the tank.
And of course being a hatch back there's plenty of room for the pooches and everything you need when planning a day's road trip!
Best Luxury Car for Your Road Trip Adventures
Porsche 718 Cayman
Do you love to drive a lot and just enjoy the moment? Consider the Porsche 718 Cayman! If there's no problem when it comes to your budget, might as well get a relatively affordable luxury sports car, right? The Cayman comes with a turbocharged four-cylinder engine that gives 296bhp and can reach 62mph in 5.3 seconds.
The previous model used to have a six-cylinder unit, but this change to a four-cylinder helped in boosting the 718 Cayman's efficiency without compromising performance. Among the Cayman models, the 718 has the best number if you look at its acceleration and arguably the best handling experience compared to other versions.
Takeaway
So, what do you think about our top picks for the best cars for UK country roads? There's a fantastic car for every kind of driver. Whether you're looking for one with an affordable price tag, a luxury sports car, or a practical vehicle for frequent road trips, there's that car that you'll just fall in love with. Be sure to take it for a test drive, so you'll know it's the most suitable car for you! Carmoola has many blogs offering recommendations for cars for all occasions and needs - check it out! 👍