What are the Best Small Cars in the UK?
Many UK drivers, especially those residing in the heart of the city, prefer super minis and city cars. These small cars are more affordable to buy and easier to drive and park on busy and congested city streets. Over the years, small cars have become more sophisticated and refined, proving themselves to be quite the rival of larger saloons, hatchbacks, and even those big SUVs. If you're shopping for the best small cars UK, here are our top picks! 😀
Best Small Electric Car: BMW i3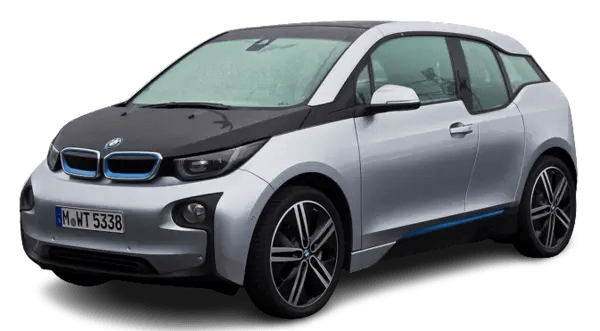 One of the best electric city cars is the BMW i3 because of its excellent performance combined with an efficient powertrain. Driving this small car is both enjoyable and stress-free. As a BMW car, you can expect that the build is top-quality from the inside out. Even the interior is well-designed, and you'll feel like you're driving a luxury vehicle. It's certainly much better than the Peugeot e-208 and the Renault Zoe in this category.
It's easy to think of city cars as this unexciting vehicle, but the BMW i3 is different. The running cost of this electric car is very affordable, especially since you never have to worry about price changes in fuel. The BMW i3 may look expensive, but it's actually worth the money to buy and much cheaper to run.
Since its update in 2018, the i3 now has a larger battery of 42.2kWh, more than the Nissan Leaf with 40kWh. This car can take you up to 190 miles on a single charge, which is a big improvement over the earlier versions of the BMW i3.
Best Small Automatic Car: Toyota Yaris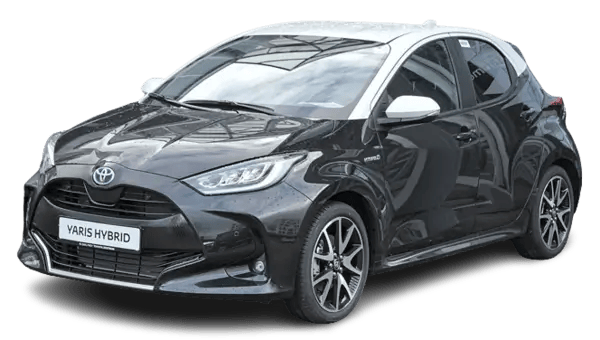 The Toyota Yaris has a superb combination of style, practicality, and plenty of kit as standard. This is another car that's great to drive in the city while still being able to perform well on the motorway.
The Yaris is a hybrid car, and Toyota being a pioneer of hybrid tech, continues to deliver top-of-the-line green cars that address anxiety range for drivers who are still new to alternative-fuel powered vehicles. This hybrid car now has a bigger battery that allows you to drive it all-electric for up to 80% of the time if you're driving in the city.
When it comes to the Yaris' standard equipment, you can expect it to be comprehensive. It includes 16-inch alloy wheels, adaptive cruise control, automatic wipers and headlights, and a seven-inch infotainment touchscreen with Apple CarPlay and Android Auto smartphone connectivity.
Toyota cars are practical and reliable. They may not be the most exciting ones to drive, but if you're looking for a car that you can depend on to take you to your destinations day in and day out, then you won't make a mistake buying a Toyota Yaris. And because of the long warranty offered by Toyota, it makes it one of the best used small cars too!
Best Small Hybrid Car: Renault Clio E-Tech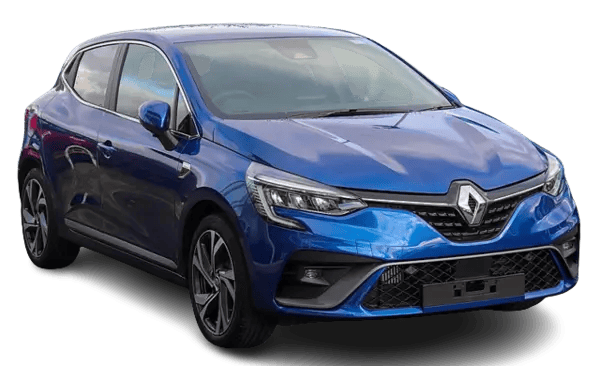 Among the hybrid cars available on the market today, the Renault Clio E-Tech stands out. It's a complex car with advanced hybrid technology, strengthening this super mini's status as a frontrunner in its category.
In short distances, you can drive this car using its full-electric mode, not like mild-hybrid models similar to the Ford Fiesta hybrid. The Clio can achieve 60mpg without sacrificing other important features. Renault has been truly successful in making this hybrid vehicle look good while ensuring that it performs excellently well on the road.
The Renault Clio has been available to drivers for over three decades, but this E-Tech has been the best version yet. If you compare the usual Clio to the E-Tech Hybrid, you might not spot the difference, but underneath, the hybrid version is filled with complex technology.
As a hybrid, it still has a 1.6-litre four-cylinder petrol engine, but it also comes with two electric motors and a 1.2kWh battery plus an F1-style gearbox. This car has no clutch, but the motors help a great deal in allowing you to have smooth gear changes and quick acceleration.
Best Small Family Car: Volkswagen Golf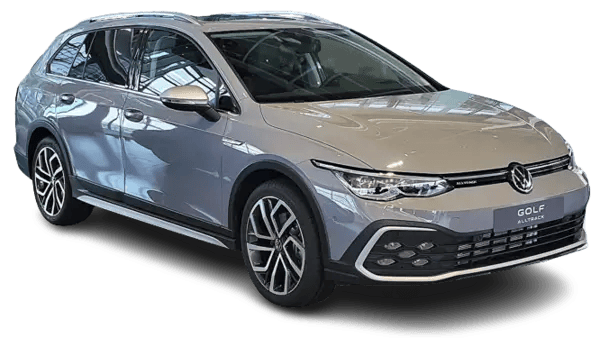 The latest version of the VW Golf made it a point to feature better tech functionality. If you drive the Golf, you'll have this classy car that doesn't compromise on practicality. It's still as great to drive as ever, making sure you and your family are comfortable whenever you're out on a long drive. The Volkswagen Golf was first introduced back in the 1970s, and the German carmaker has retained all the good features of this car while still updating the style, tech, and other features that make driving fun and easy.
As a family car, the Golf is a five-door hatchback, but there's also a version that has an estate body style. Plus, there's an all-wheel drive variant that is just perfect if you and your family enjoy taking drives in the countryside.
The onboard tech ensures that your family will never get bored, even on longer trips. The Golf has a 10-inch colour touchscreen, and you can also charge your phone wirelessly. This VW family car comes in petrol and mild-hybrid variations, and both are very capable cars that can take you from the city to the country without a problem.
Takeaway
These small cars are full of surprises. They may seem unexciting or nothing special, but once you start driving one, you'll know the convenience of driving a city car. It's much easier to navigate, park, and drive around in the busy and congested city streets. From small hybrid cars to small family cars, there's definitely one that will fit your budget and your driving needs! 🚘 👍