Cars With the Best Sound Systems
If you appreciate the art of driving and the art of music, the quality of a car's sound system is of the utmost importance. With that in mind, which cars have the best sound systems and lead the pack in audio innovation?
What Makes a Good Car Sound System?
It's not just about cranking up the volume and hoping for the best. A good car sound system is a symphony of several components working together to deliver clear, immersive audio.
The best car sound systems partner with a reputable electronics company that excels in sound devices. Brands like Bose, Bang & Olufsen and Harman Kardon are renowned for their audio prowess and features in Porsches, Audis and BMWs.
Speakers also play a role, particularly when it comes to number and placement of them in a vehicle. Some manufacturers, like Mercedes, strategically place speakers throughout the vehicle for the best listening experience, regardless of where you're seated.
Finally, advanced features like surround sound and automatic volume adjustments in response to exterior noise are the cherries on top of a great sound system in a car.
What Are Some Great Sound Systems in Cars?
When it comes to manufacturers who are hitting the right notes with their sound systems, several names stand out. Panasonic is working on delivering ELS Studio 3D Premium Audio, which consists of multiple speakers and advanced technology designed to provide an immersive, studio-like audio experience in the vehicle.
Bang & Olufsen are one of the most referred sound companies around and fit out Audi cars so drivers can really feel the base. Likewise, Cadillac has chosen AKG Audio for its premium sound, while Lexus has opted for Mark Levinson Audio. Each of these brands brings something unique to the table, enhancing the audio experience in their respective vehicles.
Cars With the Best Sound Systems
Which cars have the best sound systems? Let's take a look at a mix of luxury and more affordable options, so there's something for everyone who likes to tap their fingers on the wheel and nod their head while listening to the all-important Spotify car playlist or the best radio stations.
1) Acura, Panasonic ELS Studio 3D Premium Audio

The Acura TLX A-Spec and the Acura MDX Type S Advance come equipped with the ELS Studio 3D Premium Audio System, which features 17 and 25 speakers respectively. The system is tuned by Grammy-winning music producer Elliot Scheiner and provides a studio-like sound experience in your car.
2) Audi, Bang & Olufsen Audio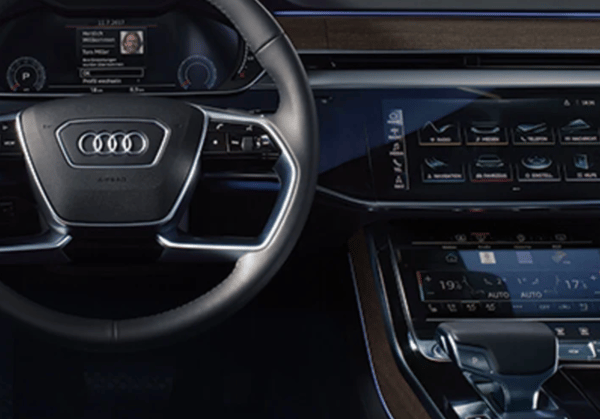 Audi's partnership with Bang & Olufsen brings a 3D Advanced Sound System to the table. If you're looking for an affordable luxury car with a great sound system, the Audi A3 with its Bang & Olufsen sound system upgrade is a fantastic choice.
3) Hyundai Sonata, Bose Premium Audio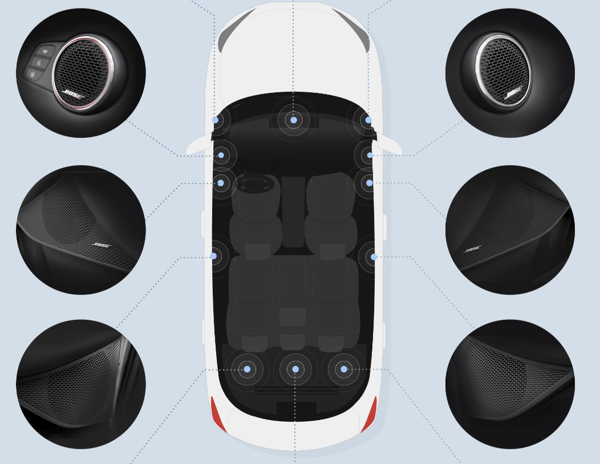 The 2023 Hyundai Sonata offers a Bose Premium audio system in its mid-level SEL Plus trim and above, making it a great choice for those seeking quality audio without breaking the bank.
4) Toyota Corolla, JBL Premium Audio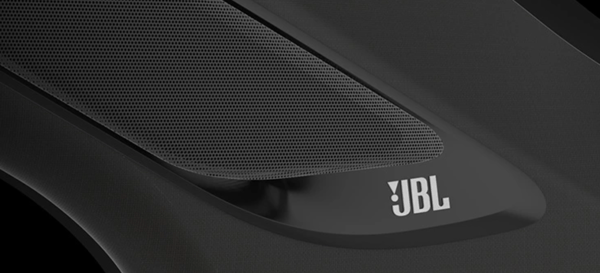 For those looking for a smaller sedan, the latest Toyota Corolla offers a premium JBL sound system with nine speakers. The Corolla might be compact, but it delivers impressive sound without compromising on affordability.
5) Porsche 911 Turbo S, Burmester High-End Surround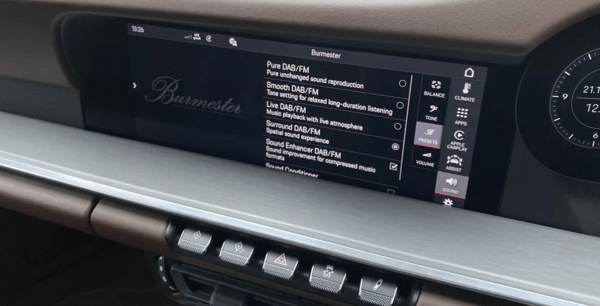 If you're lucky enough to find yourself behind the wheel of a Porsche, the 911 Turbo is the one for some serious sounds. Its Burmester High-End Surround Sound System is an excellent fit for the sporty character of the Porsche 91, offering impressive clarity, a convincing soundstage and excellent integration with tight bass.
You Can't Stop the Beat
In the end, the best car sound system depends on your personal preferences and budget. Whether you're looking for a luxury vehicle with a top-of-the-line audio system or a more affordable car that still offers great sound, there are plenty of options out there. So, next time you're in the market for a new car, don't just take it for a test drive, take it for a test listen too.
Talking of new cars … if you're on the lookout for a new ride, why not explore your budget with Carmoola?
You can also checkout our FAQs for more information.
We help you cruise through car finance so you can get behind the wheel of a brand-new motor and drive in style.