What Does Dr Who Drive When Away from the Tardis?
As the new Doctor Who season begins to get closer we can't wait to get a glimpse of what's in store. Get ready for an exciting flood of Doctor Who reveals in today's blog post before the new season starts in November 2023! Today, we move away from the Tardis, and into the Dr. Who actors' garages. Let's get straight into it!
Never watched Doctor Who? Not to worry. Doctor Who is a fascinating adventure tale that follows the escapades of an extraordinary scientist from distant planet Gallifrey, home to the Time Lords. Through traveling in his legendary TARDIS—a craft with more space inside than out—the Doctors and their companions explore all corners of time and space, using the TARDIS which is like a blue police box for inconspicuous arrival! (Or not!) Now you are up to date, let's get into today's blog post.
We are going to be looking at 5 different Doctors today:
Ncuti Gatwa
Jodie Whittaker
Peter Capaldi
Matt Smith
David Tennant
Ncuti Gatwa (future Doctor)
Ncuti Gatwa actually starred in his very own car commercial! (although it was a game). Codemasters and Electronic Arts released the GRID Legends 'Man. Machine' trailer featuring the award-winning actor. Starring as Voltz Racing's leading driver Valentin Manzi, Ncuti explores the connection between driver and car and the dedication needed to become a racing champion. Players will learn what it takes to tame a 1332bhp beast and compete in the GRID World Series against Seneca, Voltz, and Ravenwest. Known for style and elegance, Ncuti shares the spotlight with the Tushek TS 900, complete with its exclusive in-game video. Sounds exciting!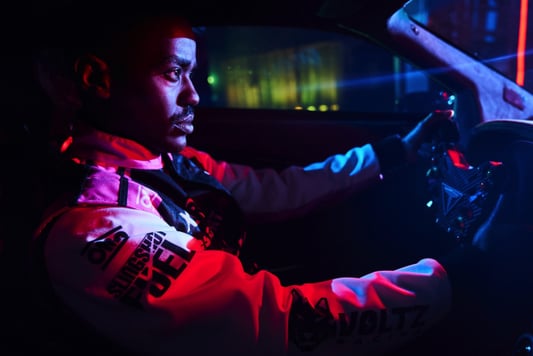 Jodie Whittaker
Jodie Whittaker's first love may be Doctor Who, but her second is definitely the Audi! In a recent interview she enthusiastically praised their new A1 Sportback and its ability to fit right into city life. The range of technology in the car suits Jodie perfectly: from streaming music straight from your phone via Bluetooth, all the way through to displaying speed on-screen with head-up displays - ideal for any fan who thrives off high speeds (not that we'd encourage it!).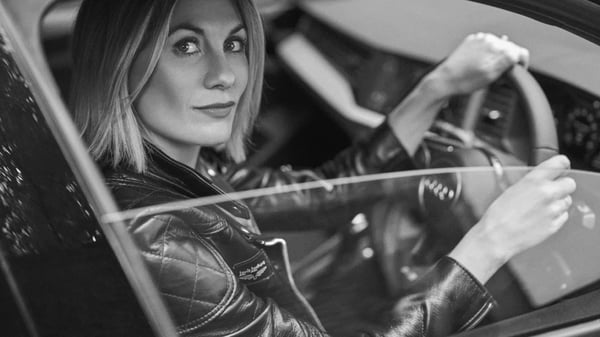 Peter Capaldi
Peter Capaldi was spotted in the DMC-12. On brand. The only car ever produced by the DeLorean Motor Company, the DMC-12 was made famous in Back to the Future, thanks to its time-travelling exploits and cool af doors. The DeLorean was created by Doc Brown (in the movie, of course), powered by plutonium and had the ability to time travel. So while your latest BMW might boast self-parking, it can't take you to the 2050s, can it? Then again, the TARDIS might have Peter covered for that. More on that later...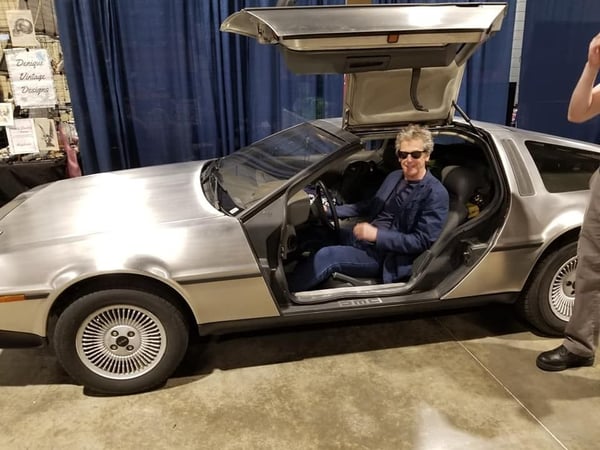 Matt Smith
For Matt Smith's current car, we don't have a lot of insight as he is a pretty private person. However, in the past he has made some pretty radical decisions that benefitted a lot of people, so hat's off to him! Matt Smith first bought his Vauxhall Corsa back in November 2000 and was affectionately known in his household as 'The Shed'. He used the Corsa to travel to and from University before he graduated Doctor Who school 😂. The car went for over 60,000 miles with some distinguishing features such as gaffer tape round the door mirror and the standard minor dents/scratches that every old timer has. However, back in 2013, he decided to sell it in order to raise money for Starlight Children's Foundation due its idle state on his parent's driveway. Not a bad decision Matt, not bad at all!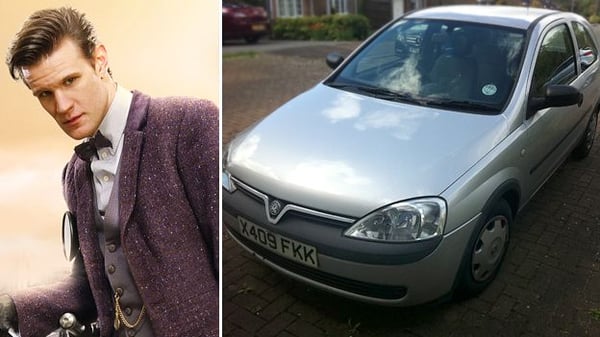 David Tennant
The car Toyota 86 will be one to forget for David Tennant. After a distinguished career gracing our screens in iconic projects like 'Doctor Who', 'Casanova' and of course, the beloved Harry Potter series; the 51-year old Scottish actor enrolled for some extra practice behind-the wheel at Top Gear. Accompanied by Chris Harris as his passenger - he may have been too eager to impress! The pair drove off track into one of the foam panels that lined it...Oops! David got quite the fright when skidding off the track, but thankfully all that was damaged were some minor cosmetic details and nothing more! Now with an amusing yet slightly embarrassing tale to tell, this experience will undoubtedly live in infamy as one of Dr.Who's most daring escapades yet - talk about close calls!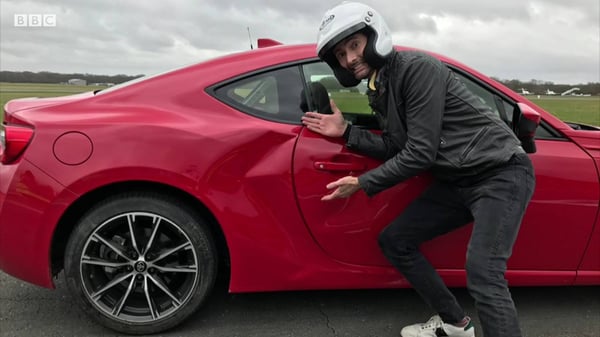 Takeaways
Now, here at Carmoola we love to go above and beyond, even if that means going inter-planetary! So if you liked today's blog post, let us know using the comments section below. Or, want the latest updates, advice and helpful content straight to your inbox? Sign up to our e-mail blast below...
And even if you were to start thinking about upgrading your car, the first quarter of the year is the most popular time to do so, and, thankfully with the help of our 'OUT OF THIS WORLD' car financing methods we're able to help you finance the car of your wildest dreams 😍
Thanks for reading, The Carmoola Team 🚗