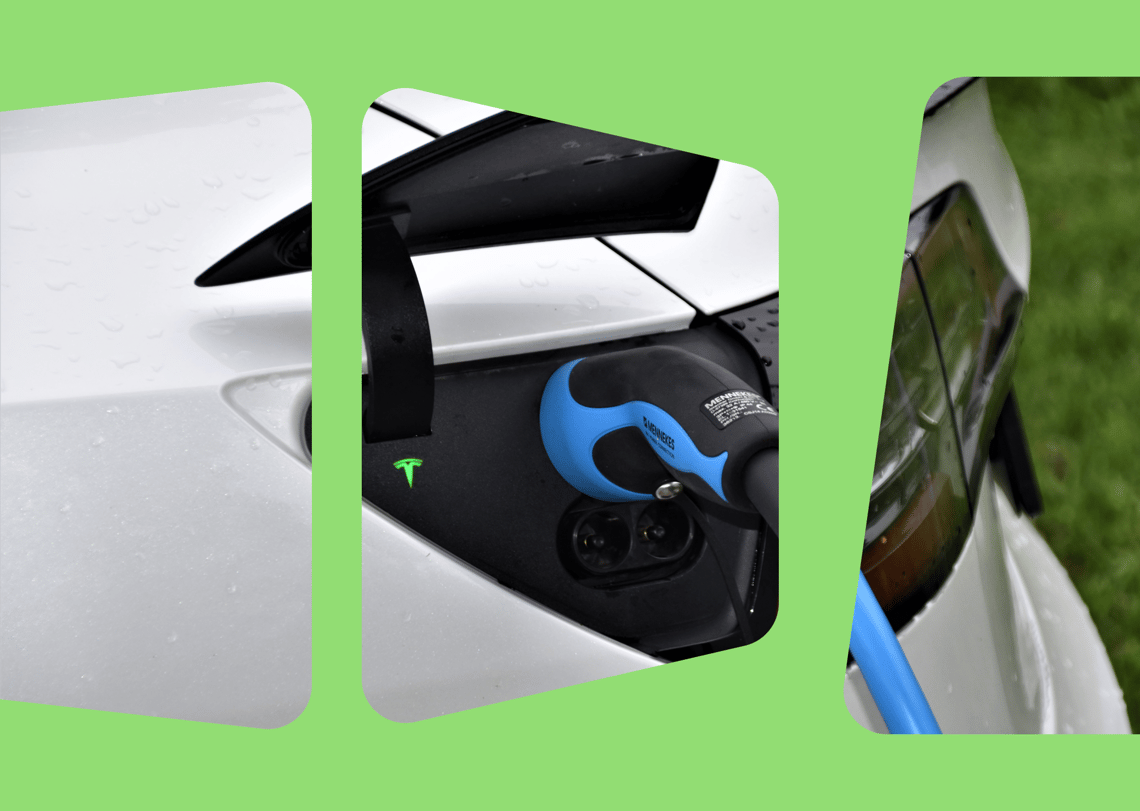 Consumers today are more conscious about how their decisions on their purchases can have an impact on the planet. Car buyers are looking for ways to reduce their carbon footprint by choosing environmentally-friendly vehicles. The demand for electric vehicles is continuously increasing, both for the brand new and secondhand car markets. Electric cars will soon take over the roads and there will be less air and noise pollution in our busy cities. This is great news! With more people getting more interested in EVs, there's a high chance of making positive changes to our environment. 😀
What is an Electric Car?
Electric vehicles or EVs, at first glance, look no different from the typical combustion-engine cars that run on petrol or diesel. But inside, it's completely different. EVs are powered by electricity stored in their battery packs.
Unlike conventional cars, electric vehicles do not have an engine at all. Instead, what they have are electric motors and their rechargeable batteries.
With an electric car, you can now drive for up to 200 miles on just a single charge. Some EVs like the Polestar 2 or the Tesla Model S can even go as far as 300 miles before you need to recharge them.
Recharging your EV is easy because you can plug them in at a charging point while you get some coffee, eat a meal, or stretch your legs from the long drive. By the time you're done, the car will be ready to get back on the road, just as you are.
Types of Electric Vehicles
When we say "electric car," it typically pertains to vehicles that run on electricity but actually, there are many types of electric vehicles.
For example, hybrid cars that run on both petrol or diesel and also have electric motors and batteries also belong under the umbrella term "electric vehicles."
Full-electric vehicles - these vehicles only run using electricity from their batteries and have a mileage range of 100 to 200 miles on a single charge.
Plug-in hybrid vehicles - these cars can combine two power sources to make the car run. They have combustion engines, electric motors, and batteries.
Hybrid electric vehicles - hybrid cars don't need to be plugged into an external power source because the batteries are recharged through braking.
5 Important Stats About Electric Cars
1. Number of EVs Sold in the UK
2018 - 15, 510
2019 - 37, 850
2020 - 108, 205
2021 - 190, 272
As we can see from this data from the Society of Motor Manufacturers and Traders (SMMT), the number of electric cars sold in the UK is growing at a very fast rate. Even during the COVID-19 pandemic, the EV market experienced an increase in sales, both for brand new and used electric cars alike.
2. Number of EVs in the UK
With the EV market booming and the sales rate increasing by 76.3% in 2021, it is estimated that in the UK, there are over 400,000 electric cars, and more than 750,000 plug-in hybrid vehicles at the start of 2022.
3. Number of Charging Stations in the UK
The EV charging infrastructure is growing rapidly to make sure that electric car owners won't have to face any difficulty when it comes to finding charging points anywhere in the UK. As of mid-February 2022, there are 26,562 EV chargers all over the UK that can provide 49,794 connectors.
4. Number of Charging Locations in the UK
18,513 UK charging locations
Includes slow, fast, rapid, and ultra-rapid EV chargers
3,299 are rapid charging locations
5. Time It Takes to Charge an EV
Less than 8 hours from empty to full charge using a fast 7kW charging point
100 miles added in 35 minutes using rapid 50kW chargers
No need to charge every night if you haven't used up all of the battery.
Takeaway
With the stats we have so far, we can see that the UK is getting ready to go all electric. A good number of charging points are being added every month to make sure that EV owners can drive anywhere in the UK with ease.
If you're shopping for an electric car and also thinking of financing it, try our Carmoola car finance calculator to make budgeting simpler! Carmoola aims to make owning an EV fast, convenient, and stress-free. All you have to do is download Carmoola on your smartphone and follow a few steps. It won't take five minutes! You'll instantly know the result! Here's how it works. 👍