Can You Get a Used Electric Car for Under £5000?
Are there used electric cars out there for under £5000? Yes, there actually are. 😃 The secondhand car market now has an abundance of used EVs at very affordable prices. However, you might be asking the question, 'Is it worth buying a used electric car?" Whilst some cars age gracefully, is it different with electric vehicles? With technology evolving so fast, is a ten-year-old EV suitable and practical to drive today? But this shouldn't put you off from switching to a green car. The more we do this, the better for the planet and the quality of our air. 🍃So if it's an option you want to consider, but maybe thought you couldn't afford the cost - we will help you narrow down your search. We've come up with our top picks for the best affordable electric cars!
What are the cheapest new electric cars?
Volkswagen ID.3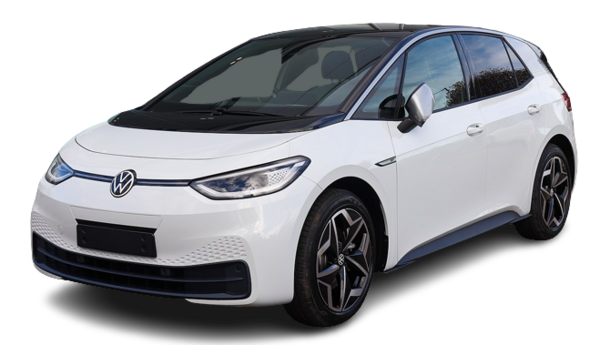 The VW ID.3 is one of the most successful family hatchbacks that run solely on electric power. It has a great combination of affordable pricing, stylish design, outstanding comfort, and a practical EV range. At £36,000, this electric car offers good value for your money, plus you can also be sure that it's a top-quality vehicle that you can rely on for day-to-day driving.
When it comes to practicality, space, and tech features, you won't go wrong with the Volkswagen ID.3. Driving it is also easy, thanks to its 201bhp electric motor that provides sufficient power for instant acceleration and smooth driving experience. Even in the stop-start traffic situation in many busy cities, driving the VW ID.3 will be effortless.
Peugeot e-208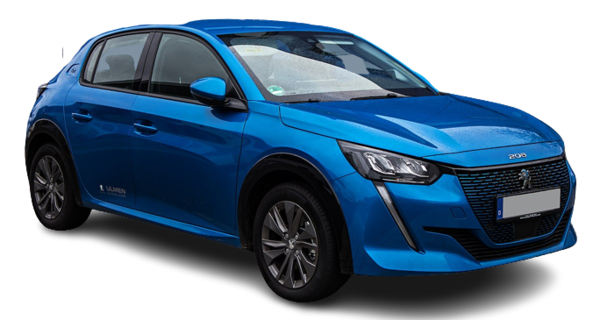 Many electric cars have this distinct style that makes them stand out among conventional petrol or diesel cars. However, if you prefer to drive an environmentally friendly car that can easily blend in, check out the Peugeot e-208! It has an elegant design, and without any loud details that some electric vehicles have, you won't even be able to tell it's an EV at first glance.
The 50kWh battery of the e-208 is placed under the floor, making it possible for passengers to enjoy more space. As for the boot volume at 311 litres, this EV has a bigger capacity than the Ford Fiesta. With a 134bhp electric motor, the Peugeot e-208 can reach 225 miles on a single charge. With prices starting at £31,000, this electric car is a great buy.
Vauxhall Corsa-e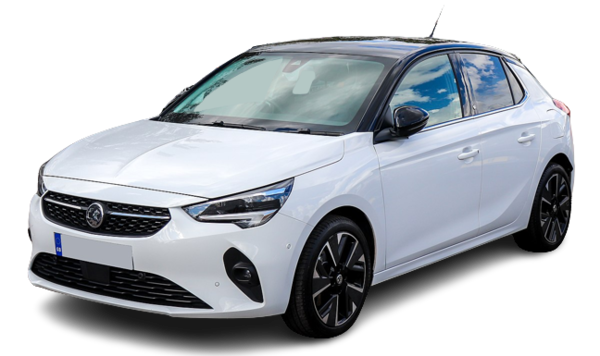 Some drivers are hesitant to switch to a full-electric car because they feel unfamiliar, and that's okay. If you want an EV that feels a lot like a conventional car, there's the Vauxhall Corsa-e. It comes with all the tech features of an electric car, but they are simple and easy to use. You'll get used to it in no time! The Corsa-e is actually the electric version of the popular Corsa supermini, so you can expect most things to be the same, except for the fact that the EV version runs solely on electricity, of course.
You can drive the Corsa-e for 180 miles before needing to plug it in. If you use a rapid charger, the battery can reach 80 per cent in half an hour. For the usual charging at home using a wall box, it can take up to seven hours, so it's okay to leave the EV plugged in overnight. For a reliable city car, the Corsa-e is arguably the cheapest electric car to buy, with prices starting at £29,000.
Best Affordable Electric Car UK
MG5 EV

There are a lot of electric cars with cheap price tags, but you may want to consider getting an EV that will give you the best value for your money. The MG5 EV may not be the cheapest electric car on the market, with prices starting at £30,000, but this is one worth checking out if you want a practical family estate car. It's spacious, comfortable, stylish, and has all the tech features of a modern EV.
Some of the features of this electric car include Intelligent Speed Limit Assist, Traffic Jam Assist, Lane Assist with Lane Departure Warming, and Active Emergency Braking. Other than that, one of the best parts about owning an MG5 EV is its low running cost. It has a 154bhp electric motor and a 61.1kWh battery that gives it a range of 250 miles on a single charge. It's also now compatible with 100kW charging, so it only needs 40 minutes before you get it back on the road again.
Best Cheap Used Electric Car
Nissan Leaf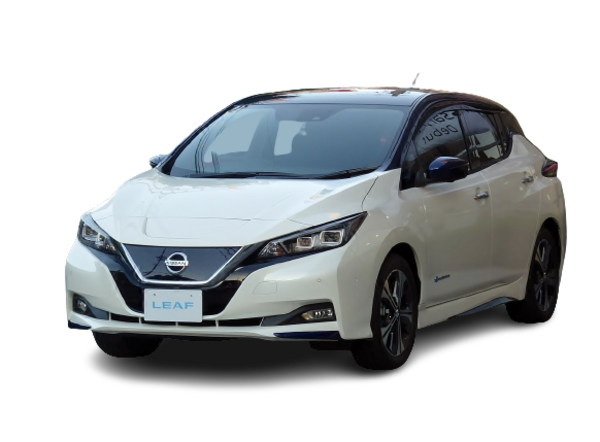 If you have a restricted budget to buy a used electric car, you may want to look for a Nissan Leaf. It's an efficient and practical family hatchback that's comfortable to drive, especially in the city. You can probably find one for around £10-12K if you shop around. With its decent range of 168 miles, you can use it for your daily drive around town or even for that family road trip. The Nissan Leaf offers plenty of space as a family car, so you can be sure that everyone will have a smooth and relaxing time while on the road.
When buying a used electric car, you'd want to find a trustworthy dealer or private seller. Be sure to do all the necessary checks on the car and all related documents. In case you're not very familiar with the steps in checking a used EV, you could hire an auto mechanic who specialises in electric cars. This will give you peace of mind when you decide to buy a used EV, knowing that the car was assessed thoroughly.
Will electric cars ever be affordable?
At present, electric cars are more expensive than petrol or diesel vehicles. But this will change within this decade, according to experts, because EV technology continues to advance, and the manufacturing processes of electric cars are always improving. With these changes, manufacturing electric cars will become cheaper for car makers, and therefore, the price tags will also be more affordable for car buyers.
Budget-friendly Car Finance with Carmoola
Buying an electric car with cash is the most straightforward way to get yourself a new set of wheels. However, not everyone will find it easy to spend a big chunk of their savings on a car purchase. Another way you can buy a good car is to get car finance with Carmoola. If you have £5,000, you can use that as a deposit for the car you want. You can then pay the remaining balance through affordable monthly instalments. So actually, that way you can actually get a great used car, electric or otherwise, with a little help from Carmoola to spread the cost. Learn more about car financing with Carmoola here! Or check out our calculator which will give you an illustration of what you could borrow with a £5000 deposit.