Elton John: Discover The Rocketman's Epic Car Collection
Sir Elton John, the legendary British musician, has been tickling the ivories and our hearts for nearly six decades. But did you know that when he's not belting out 'Rocket Man', he's likely admiring his impressive collection of classic cars? After his grand finale at Glastonbury 2023, he's decided to take a step back from touring. The final show of his tour was in Stockholm this month. Now, he's got even more time to enjoy his automotive treasures.
Elton John's Car Collection
Elton's car collection is as diverse and colourful as his wardrobe. From sleek Ferraris to classic Bentleys, he's got a garage that would make any petrolhead green with envy. Let's take a look at some of the gems in his collection.
1) 1972 Ferrari Daytona 365 GTB/4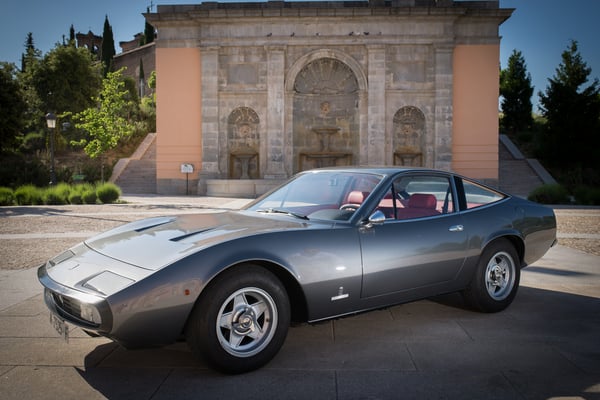 This Italian stallion is a real head-turner. One of only 158 right-hand drive models, it's a rare gem even amongst Ferraris. With its front-mounted 4.4-litre V12 engine, it was one of the fastest road-going cars of its era. Elton only owned this masterpiece for three years, but we bet those were three very fun years.
2) 1955 Bentley S1 Continental Sport Saloon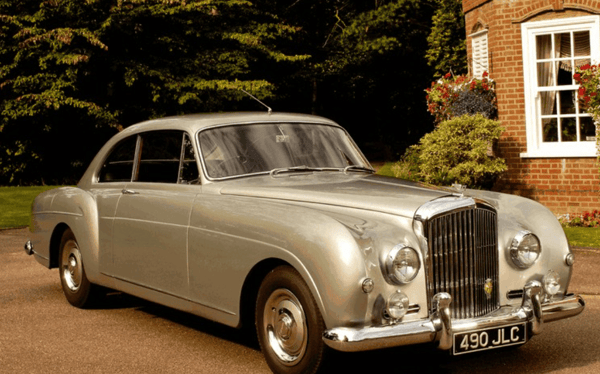 Elton once declared this Bentley as 'the most beautiful car... ever designed.' High praise indeed! This luxurious sports saloon held a special place in his collection for over two decades. With its ability to seat four people in comfort and hit a top speed of 120mph, it's not hard to see why it was one of his favourites.
3) 1997 Aston Martin V8 Vantage V550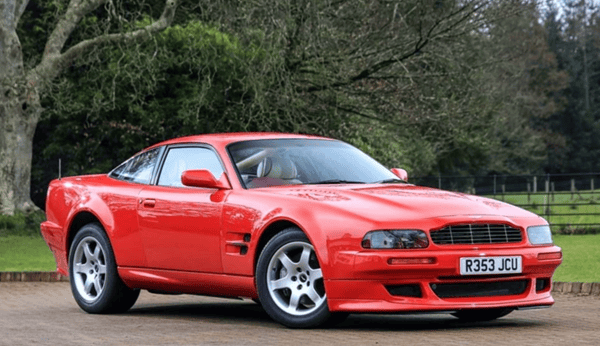 The 1997 Aston Martin V8 Vantage V550 was a beast in its day. One of the most powerful production cars in the world at the time of its launch, it boasted a 5.3-litre V8 engine that produced 550hp. Despite its hefty weight, it could zip to 60mph in just over 4 seconds and reach a top speed of 186mph. Talk about power and elegance!
4) 1963 Rolls Royce Silver Cloud III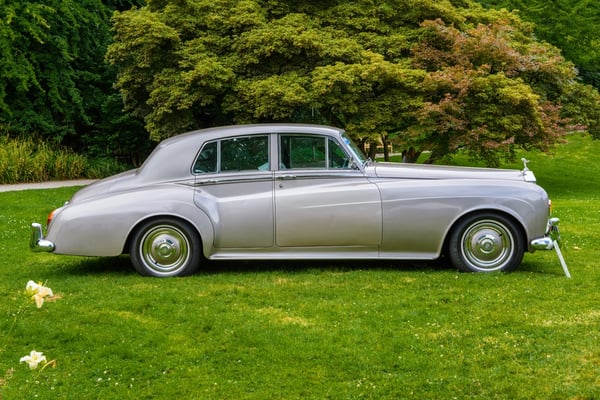 A classic Rolls Royce is a symbol of luxury and class, much like Sir Elton himself. The final version of the Silver Cloud series featured a new 4-headlamp arrangement and a V8 engine that could propel the car to a top speed of around the 120mph mark. It's the perfect ride for a Sunday afternoon drive.
5) 1987 Bentley Turbo R Saloon
Elton would happily hop in the 1987 Bentley Turbo R Saloon for its high performance. This car was the ultimate pleasure ride, with a powerful turbocharged engine under the hood capable of almost 300hp. It could sprint to 60mph in just over six seconds and peak at 135mph. Perfect for a quick jaunt to the shops or a leisurely drive in the countryside, it's no wonder Sir Elton loved this car.
Elton John's Love for British Cars
Elton John's affection for British-made cars is well-known, and it's not hard to see why. These vehicles represent a perfect blend of style, performance and quintessentially British charm, much like the man himself.
But his love for these cars goes beyond just owning them. Back in 2001, in a move that showcased his generous spirit, Elton decided to auction off a large chunk of his collection. His reasoning? He wanted others to have the opportunity to enjoy these magnificent machines usually reserved for the rich and famous. It was a decision that not only spoke volumes about his character but also his understanding of the joy that these cars can bring.
Indeed, for Elton, these cars are more than just modes of transport. They're a passion, a hobby and a source of joy. They're a testament to the craftsmanship and engineering prowess of the British automotive industry, something that he's clearly very proud of. And now, with more time on his hands since retiring, he can indulge this passion even further. What a gent, indeed!