The Best and Most Beautiful Aston Martins
One of the most iconic carmakers of all time, Aston Martin will forever hold its place in the British zeitgeist. From classic cars featured in James Bond movies to super-machines capable of high-end performances, an Aston Martin offers a little bit of everything. But which ones are the best models ever produced? We've put together this list with the finest Aston Martin vehicles ever to grace the auto market.
DB5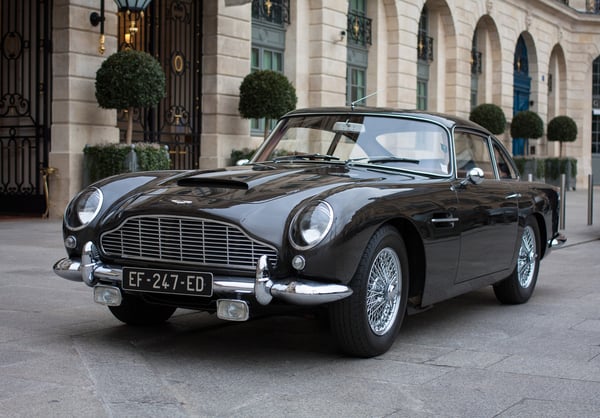 Let's rewind to the 1960s, a period of time when cars reached new levels. The DB5 was one of those vehicles, made famous by its run as the de-facto car in James Bond movies. But the DB5 was much more than eye candy for Mr Bond to zip around in; it had a 4.0-litre and made use of a ZF five-speed gearbox instead of a four-speed one. The result was more power and torque – enough to escape any Bond villain.
V8 Zagato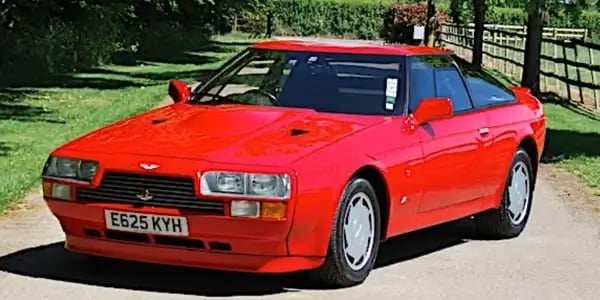 The Eighties was a time of giant mobile phones, disco hits, and questionable attire. It was also a period when the rich got richer, and do you know what they liked spending their money on? Cars like the Aston Martin V8 Zagato. This re-bodied V8 coupe is just one of 83 versions, making it a genuine classic. Performance-wise, the Aston Martin Zagato had a V8 engine and 432bhp and was the second collaboration between Zagato and Aston Martin.
DB9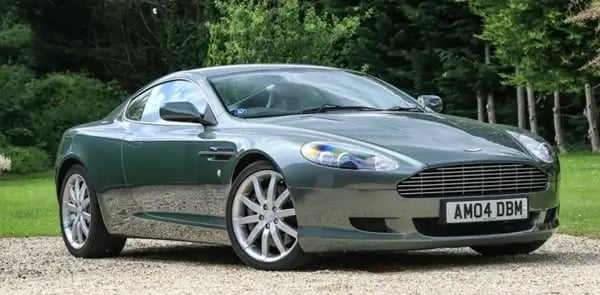 The DB9 replaced the DB7 and helped Aston Martin define cars in the 2000s. It improved the DB7's formula with similar looks while still incorporating its own unique style and feel. The DB9 was so well-received that it ran from 2004 to 2016, spanning 12 years and cementing itself as one of the all-time Aston Martin greats.
V12 Vanquish
Another favourite of the early 2000s, the V12 Vanquish was a conventional British Grand Tourer and the brand's flagship car at the time. It's genuinely regarded as one of the greatest GTs of all time, thanks to its V12 engine capable of 565 bhp and excellent looks. Car production of the V12 Vanquish ran until 207 before a second-generation model appeared in 2012. The latest iteration is a mid-engine hybrid supercar.
One-77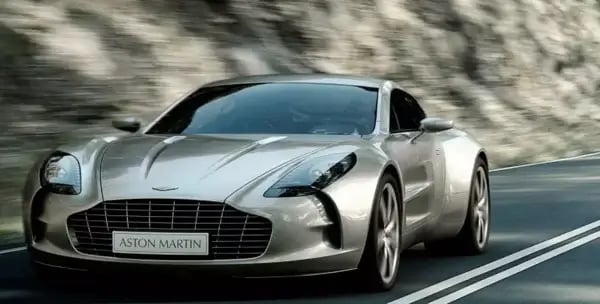 With 750 bhp powered by a 7.3-litre V12 engine, it's safe to say that the One-77 was all about power when released in 2009. It had carbon fibre monocoque, hand-beaten aluminium panels and cost a whopping £1.2m. Only 77 examples were made, which makes the One-77 a guaranteed collector's item.
Vulcan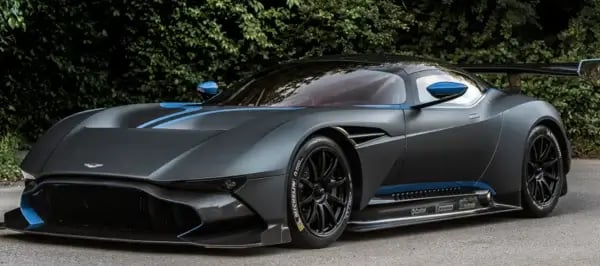 The Vulcan looks like something out of a sci-fi movie with its ultra-sleek, futuristic looks. There are only 24 examples available, with owners required to take a driver-training program before being given the keys to the Vulcan. That's because its hefty 7-0-litre engine producing 820 bhp required plenty of practice before getting behind the wheel. The Vulcan really is a beast of a vehicle.
Vantage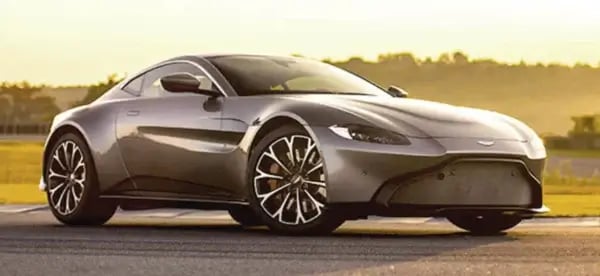 The Vantage was first released back in the 1950s in its DB2 iteration. Fast-forward to the present day, and it's a sports car like no other. The Vantage is a big hit with wealthy younger drivers, thanks to its stylish looks and fantastic performance powered by a 4.0-litre twin-turbocharged V8 engine. This car can hit 60mph in 3.5 seconds and reaches top speeds of 195 mph. There's even an F1 edition to enhance your driving experience if you've got £142,000 lying around.
The best Aston Martin cars
Aston Martin has produced some of the best – and most expensive – cars ever made. If you've been lucky enough to drive, let alone own, an Aston Martin, you'll know about the levels these cars can reach. And the ones on this list are, in our opinion, the best Aston Martin vehicles you can drive. Check out some of the most exciting cars of the year in this article!