Leeds United Football Players and Their Cars
Leeds United F.C. was formed over 100 years ago, but they haven't let their latest birthday slow them down. The club, which was recently promoted to the Premier League, has some of the most talented football players in the UK on their team and have won the FA Cup and the League Cup. But are there rivalries between the players? Specifically in the Elland Road garage, where the team's cars cause almost as much commotion as the fans themselves.
Illan Meslier
Illan Meslier is an excellent goalkeeper, and he's definitely helped out by his height. At 6ft6, he's often the tallest player on the pitch and therefore requires a pretty big ride to fit his long legs in. Luckily, he's found the ideal motor in a Range Rover, so he doesn't have to worry about hitting his head on the roof - just the goalposts!
Patrick Bamford
Meslier isn't the only player with a Range Rover: Patrick Bamford is also the proud owner of the same vehicle. Bamford isn't quite as tall as Meslier, but that doesn't mean he doesn't want a big car. I suppose anyone who plays for the England national team as well as Leeds United F.C. will need plenty of room in the boot for all his kits.
Robin Koch
A national player without a car full of shin pads is Robin Koch, who plays defence for Germany as well as Leeds United F.C.. Koch hasn't been spotted in the luxurious motor we expect from football players, but he has been seen in the VW bus with the rest of the German team. It must be a great way to bond with everyone, and it's a much more environmentally friendly option.

Diego Llorente
Sometimes, a classic quality car is exactly what you need. Diego Llorente has a very nice Audi. The centre back might not come roaring into the garage with a souped-up engine, but there's a quiet quality that is very nice.

Crysencio Summerville
Crysencio Summerville isn't the same at all. He's ready to enjoy his drives, and with a white Lamborghini and Mercedes-Benz, he's got one of the larger car collections on the Leeds United team. Certainly, fans will know who's arrived when one of his cars pulls up. The Dutch winger is known for being small and speedy, and we can see that in his cars, too.
Tyler Adams
It's always nice to hear about a footballer who uses their extremely generous salary to treat their mother, and Tyler Adams must be the man of the match in this game. Adams bought himself and his mum two matching Mercedes-Benz, perhaps as a 'thank you' for all the times she took him to football practice. The midfielder also has a second ride: a VW Cross Sport, which he acquired after partnering with VW to promote their vehicles. Well, if you have the opportunity, why wouldn't you?
Adam Forshaw & Jack Harrison
When they're not on the road or the pitch, how is a poor footballer to travel? Adam Forshaw and Jack Harrison have been exploring their options. Forshaw recently took to Instagram to share an adorable photograph of his family on a private yacht, enjoying some quality bonding time in style. As for Harrison, it would appear that he's testing out dune buggies! To my knowledge, there aren't many deserts around Leeds, but I appreciate his thorough nature and desire to try all sorts of vehicles instead of simply opting for a Bugatti.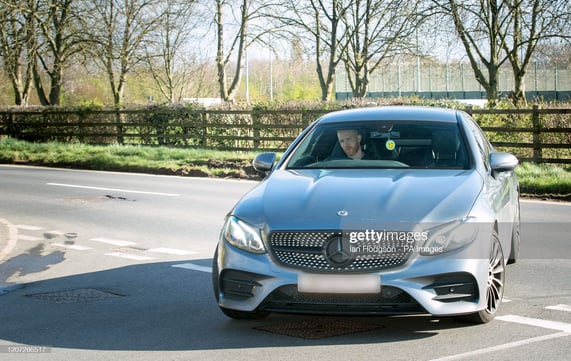 Takeaways
And that is it for today's blog post. We hope that you have enjoyed reading it as much as we enjoyed writing it. At Carmoola, we can help you find the best car finance deal to suit your needs. Why not visit the 'How it Works' section and see how we can help you? If you are looking to finance your very own vehicle, check out the simple steps below;
Go to the Carmoola App

Enter your details & verify your ID

You will then get an illustration of what you could potentially borrow

Then go ahead and apply!
And then if you are accepted, go on to find your dream car, and go ahead and simply pay with your virtual Carmoola card at the dealership (or online)! What's not to like?