Manchester City Football Players and Their Cars
In recent years, the Manchester City football team have dominated world football and controlled the English football league. The City boys have developed a great team, led by Barcelona legend Pep Guardiola. With superstars like Raheem Stirling, Jack Grealish & Kyle Walker, Sheikh Mansour doesn't hold back when it comes to wages, and you know what that means?
It means there is a car collection to match. And the boys have class on and off the pitch. From Lamborghini's to the trusty Range Rover, the Man City team has it all. Continue reading to find out more…
The Man City Football Team
Manchester City are a Premier League club whose roots began in East Manchester. From its first incarnation as St Mark's West Gorton in 1880, the Club became Manchester City FC in 1894. That was the beginning of a storied history that has delivered a European Cup Winners' Cup, six League Championship titles, including four Premier League titles in the last seven years (2012, 2014, 2018, 2019), six FA Cups and six League Cups. It is no secret that City have dominated over recent years, and the City fans in the Carmoola office always let us know 😂
Manchester City & Nissan
Dan Willoughby, City Group's Senior Vice President of Partnerships commented on the Nissan & City partnership over on the City website, stating;
"Nissan was the first ever partner of City Football Group in 2014, it was the first global business to understand our vision and our objectives and see the value of using our multi-club model as a way to engage their audience in different key markets around the world. It is a great endorsement of our partnership that we are extending our relationship and will continue to work closely together. Nissan is a world-class brand and has set an incredibly high standard in sports marketing. Just as Nissan stands for innovation that excites, which has run through our partnership, we are excited to see what we can create together next."
This partnership obviously comes with great benefits - including free cars for the majority of the staff and a lot of the players - although they don't need it!
Man City 1st XI Squad
With Guardiola's huge squad we can't include everyone's car collection, we would be here all day, however, what we can do is include the most impressive. So today we are going to be looking at;
Kevin DeBruyne
Raheem Stirling
Kyle Walker
Jack Grealish
And trust us when we say - you are in for a treat here guys...
Kevin DeBruyne
Manchester City's Kevin De Bruyne is considered to be one of the best midfielders in the game today and the Belgium star certainly keeps the same energy when it comes to his choice of motors. Check out the photo below! We know that no celebrity car collection is finished without a Range Rover and KDB is no exception to that. As for the rest of the playmakers car collection, the former Wolfsburg midfielder keeps it classy and clearly favours the SUVs.

Erling Haaland
As with a lot of footballers, Haaland's car collection is impressive. What we have found from doing these blogs is that the footy lads care so much about their vehicles, which we LOVE! Everyone should have access to their dream car - one of the main reasons why we set up our free calculator page on our website. Check out what potential deals you could get today... We actually couldn't fit all of Haaland's cars inside this blog, so we created a separate blog post just for that! Erling's car collection includes; an Audi RS7, a Mercedes Benz GT 63, an Audi Q7 and a BMW M5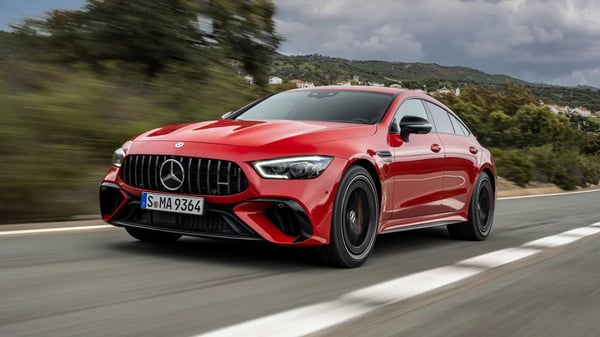 Raheem Sterling
Arguably England's best player at Euro 2020, or 2021 should we say, Raheem Sterling's car choices are just as good as his decisions on the pitch. The England ace drives a Bentley Continental GT, which comes in 4.0-litre V8 or 6.0-litre W12 engines. That means it can hit some serious speeds on the road, which is ideal for Raheem, who puts on the burners to escape defenders on the pitch.
Kyle Walker
Raheem Sterling's Manchester City teammate Kyle Walker likes to get behind the wheel of a Lamborghini Huracan. This flamboyant supercar might be unattainable to most of us, but it's pocket change for a Premier League footballer. Billed as the perfect fusion of technology and design, the Lamborghini Huracan is even unique in the dark, thanks to the "technological" light of its full-LED lighting system.

Jack Grealish
Ex-Aston Villa playmaker Jack Grealish, was actually banned from driving in 2020 when he crashed his £80,000 Range Rover during lockdown. Unfortunately, he doesn't have the same skill & control on the road that he does on the pitch...
Takeaways
The Etihad parking lot is like a car dealership. Just writing this, we have been in awe the whole time. From Walker's Lambo, to KDB's SUV army. We have loved every minute of writing this, and we encourage you guys to leave a comment, or check out our app, if you want to support us further!