Revving Up In Style: Maya Jama and Stormzy's Car Collection
Maya Jama and Stormzy have been a hot topic of conversation and with Love Island season 10 revving up and the rumours that they're coupled up again… who wouldn't be talking about them? Do you know what may make this conversation more interesting? What cars do Maya Jama and Stormzy own? So buckle up and let's hit the (metaphorical) road, to destination Discussion.
Maya Jama's Cars
Maya Jama, the renowned TV and radio presenter, has flawless taste when it comes to cars. The fleet of cars that she owns is a true reflection of her personality, class, and love for fast wheels. Let's take a closer look at some of her vehicles that made our jaws drop to the floor 👀
The Bentley Continental GT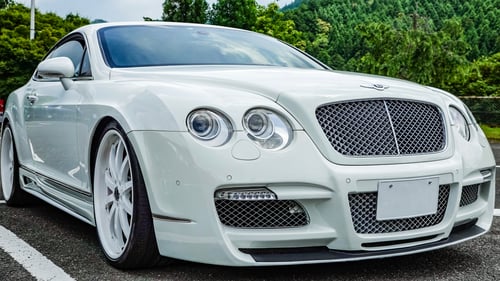 This car is the epitome of luxury and class on wheels. With a handcrafted interior, state-of-the-art tech, and a powerful engine, it's no wonder Maya chose this car to add to her collection. The impressive design, including a streamlined body and sharp headlights, make it a one-of-a-kind vehicle, for a one of a kind gal 💪
The Mercedes-Benz G-Class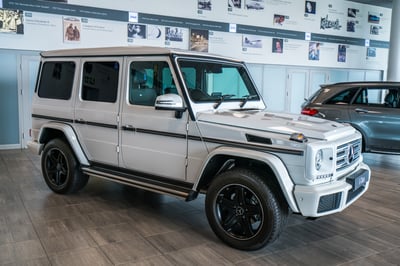 This Mercedes screams power and style with its boxy yet elegant design, it's seeming to be the new 'must have' car with it being a popular choice among celebs, including Justin Bieber. This car has been ruling the roads for almost four decades now, making it a car that never goes out of style. With a comfortable interior, advanced tech, and rock-solid reliability, the Mercedes-Benz G-Class is undoubtedly a car that deserves to be on this list.
The Range Rover Sport SVR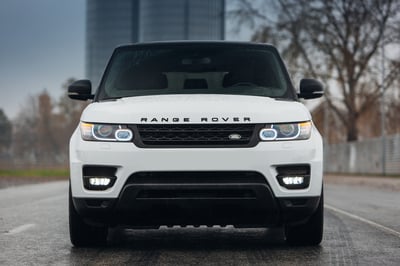 This Range Rover stands out from the rest with its sporty and aggressive design and massive wheels. The engine produces an exhilarating amount of power, making it a true driver's car. The interior is just as impressive as the exterior, with luxurious finishes, high-tech features, and ample space. The Range Rover Sport is a favourite amongst 'yummy mummies' 🤭 as well as other A-list celebs.
Stormzy's Car Collection
Stormzy's cars are a true reflection of his success in the music industry. With his impressive net worth of £25 million, why would he not splurge a bit on some expensive cars? 😏
Mercedes-Maybach S600
This Mercedes Maybach screams elegance and sophistication. This car is considered a top-tier luxury vehicle and comes with a price tag that would leave your bank account whimpering unless you're Stormzy… 🤪
Rolls-Royce Ghost
The Rolls Royce Ghost looks like it was solely designed for royalty. This car screams "The party has arrived" as it pulls up to the red carpet. Its sleek design and luxurious interior are what make this car stand out from the rest.
Lamborghini Aventador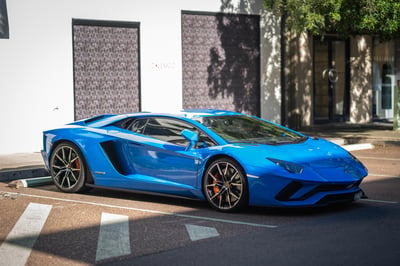 The Lamborghini Aventador is not for the faint-hearted. This car is all about speed and performance. So if you're looking to get from A to B in under 3 seconds and have a rather big budget, this is the car for you. It's safe to say that Stormzy has really great taste… in cars and with women (Leonardo DiCaprio agrees too) 🤭
A Comparison of Their Cars: Taste Meets Luxury
Maya Jama and Stormzy share a love for luxury cars, and there's no doubt that both of them own some truly impressive vehicles. Let's compare their rides to uncover the differences and similarities in their automotive choices:
Price and Value: Stormzy's cars undoubtedly reside on the higher end compared to Maya's. He has invested a substantial amount of money in building his car collection, demonstrating his deep passion for luxury automobiles
Features and Technology: Both Maya and Stormzy own high-end cars equipped with advanced technology and luxurious amenities. From handcrafted interiors to cutting-edge tech, their vehicles offer a seamless blend of comfort and innovation.
Speed and Performance: Stormzy's cars hold the edge in terms of speed and performance. The Lamborghini Aventador in his collection is renowned for its high-speed capabilities and superior performance. Maya's cars, while still impressive, may not match the sheer adrenaline rush provided by Stormzy's fleet.
Style and Appearance: Maya and Stormzy have chosen cars that reflect their personalities. Maya leans towards classic luxury designs, exemplified by her Bentley Continental GT. On the other hand, Stormzy's cars tend to be flashy and attention-grabbing, like the Rolls-Royce Ghost. Their choices showcase their styles and preferences.
Take Aways 🍔
Maya Jama and Stormzy both possess remarkable car collections that demonstrate their love for luxury and speed. While Stormzy's cars may be more expensive and faster, Maya's collection is by no means lacking. Each of them has handpicked vehicles that perfectly suit their tastes and personalities. Whether it's Maya's timeless elegance or Stormzy's bold and flashy style, both have curated a fleet of cars that is sure to turn heads wherever they go. And you never know, with the rumour mill turning they could be looking into getting a new car for the two of them!
If you had a big budget, whether in cash or with car finance, what car would you splurge on?