What Are the Most Expensive Cars of All Time?
If you thought dropping £30k on a brand-new BMW was a big deal, think again. Some lavish folk spend big on their cars. And when we say big, we mean BIG! We're talking millions for four wheels and a steering wheel. If you've got it, though, why not flaunt? But what are the most expensive cars of all time? That's what we're finding out with this guide featuring 11 of the most expensive cars ever... and how much it would cost you per month to drive a sweeeeet ride like these.
So for argument's sake, let's say anyone buying these cars has a pretty good credit rating, and they're spreading the cost over 5 years. Don't forget, these prices are purely for illustration purposes only. The rate, credit limit and term you may be offered when applying for finance will be subject to status and eligibility.
Get ready to squeal at some of these prices 🤑 <-- never has this emoji been so appropriate!
11) Ferrari LaFerrari, £1m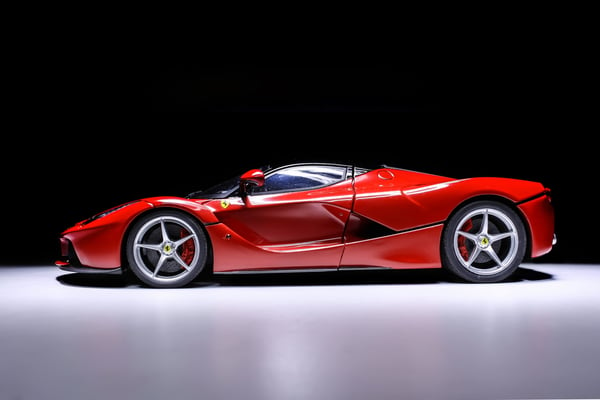 At a cool one million pounds, the Ferrari LaFerrari will probably set you back a bit when it comes to getting insurance for this dream car. Then again, when you've got a mil to splash on a car, who cares about the cost of insurance? First appearing in 2013, this Ferrari offers 950 hybrid horsepower with a top speed of around 220 miles per hour. It's Ferrari's fastest and most powerful car to date, and there are only 499 that went into production.
Estimated price per month on finance: £20,834
10) Koenigsegg One:1, £1.4m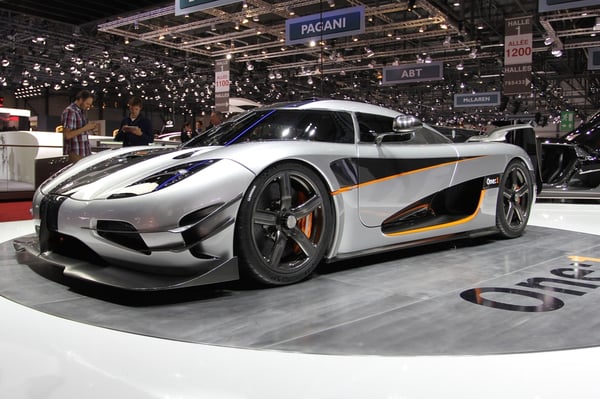 The first-ever mega car from Koenigsegg is called One:1, and it debuted in 2014. It features a twin-turbocharged 5.0-litre V8 and is pumped with 1,341 horsepower. All that power means it can hit a top speed of 273 miles per hour. Did some say they feel the "need for speed"?
Estimated price per month on finance: £29,167
9) McLaren Speedtail, £1.6m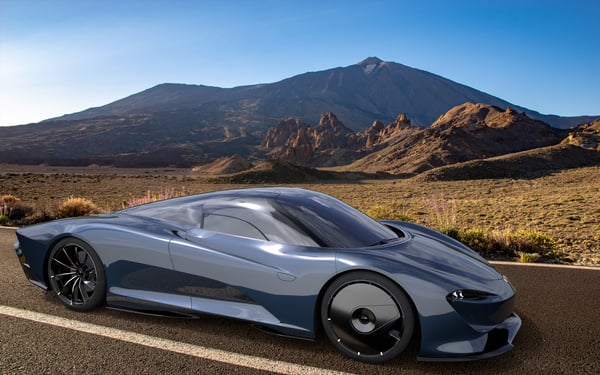 Coming in at £200k more than the Koenigsegg One:1, the Speedtail is pure style and the fastest car ever made by McLaren. The British supercar manufacturer left no corner's unturned, giving this beast 1,055 horsepower and 848-pound-feet of torque, thanks to a hybridized twin-turbo 4.0-litre V8. Speeds reach around 250 miles per hour, and it looks like something Batman might drive. If you've got £1.6m lying around, you can buy yourself the fastest McLaren ever.
Estimated price per month on finance: £33,334
8) Mercedes-AMG Project One, £1.9m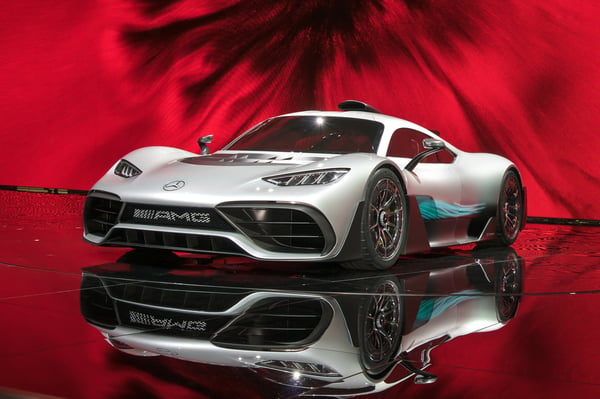 The Project One by Mercedes is set to debut this year after five years of teasing. When it does hit the road, it'll set you back almost £2m, so you might want to save the pennies. What do you get for such high sums? A sleek-looking supercar with more than 1,200 horsepower. We reckon this one will be fast and furious.
Estimated price per month on finance: £39,584
7) Bugatti Bolide, £2.1m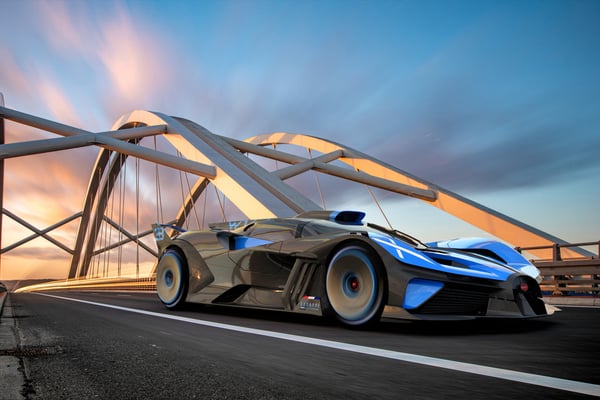 It's getting really serious now as we enter the two-million pound range of supercars. The Bugatti Bolide is perhaps the wildest-looking Bugatti ever, and it costs a reasonable £2.1m. Now, you're probably thinking, "how can a car be deemed as 'reasonable' if it costs more than £2m?" That's because this car is one of the cheaper Bugattis. So, erm, yeah...bargain.
Estimated price per month on finance: £43,751
6) Aston Martin Valkyrie, £2.3m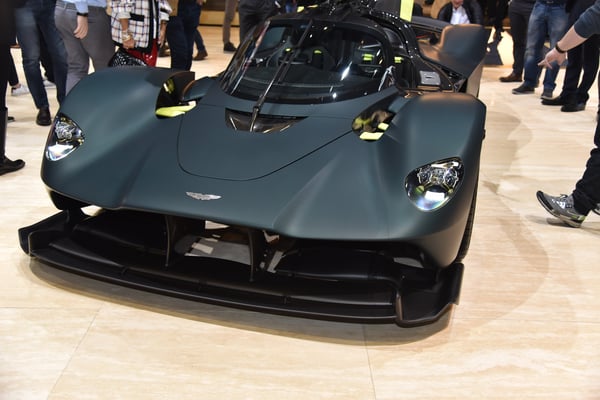 Did someone say "James Bond?" because that's who you'll feel like behind the wheel of this supercar. The Aston Martin Valkyrie is yet to be released, but pre-orders have already sold out. This impressive piece of work has 1,160 horsepower and 664 pound-feet of torque. That means you'll easily get 200mph. Where you're going to drive that fast, though, is anybody's guess.
Estimated price per month on finance: £47,918
5) Lamborghini Sian, £2.5m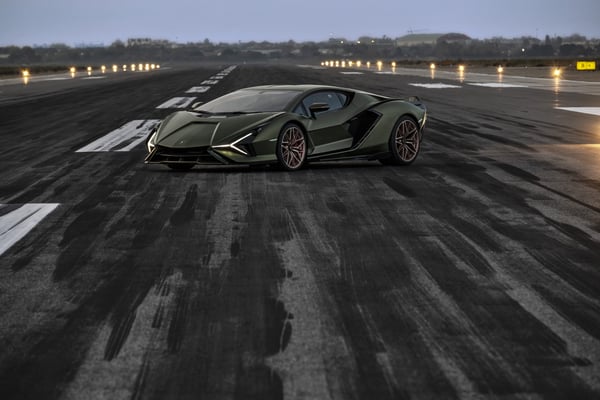 Based on the popular Aventador SVJ, the Lamborghini Sian is the first electric offering from the supercar makers. It uses a 48-volt mild-hybrid system and has an output of 819 horsepower, making it the most powerful Lambo ever.
Estimated price per month on finance: £53,085
4) Mercedes-Maybach Exelero, £5.6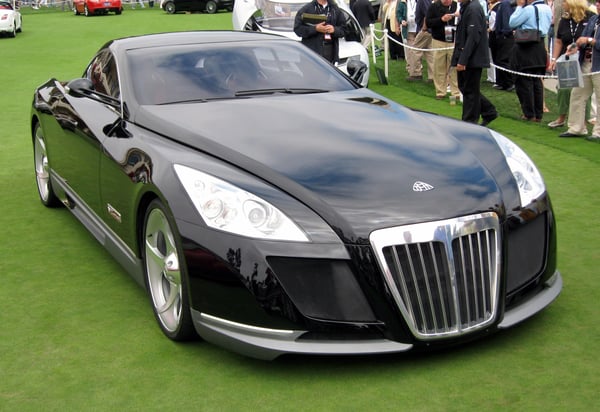 The Mercedes-Benz Maybach Exelero is a one-off supercar commissioned by Fulda, a German subsidiary of Goodyear. Why was it built? To test tires. How much does this tire-testing machine cost? Just over five-and-a-half million pounds. This tire tester was built off the bones of a Maybach and has a twin-turbo V12 engine producing 690 horsepower and 752 pound-feet of torque.
Estimated price per month on finance: £116,670
3) Bugatti La Voiture Noire, £8.8m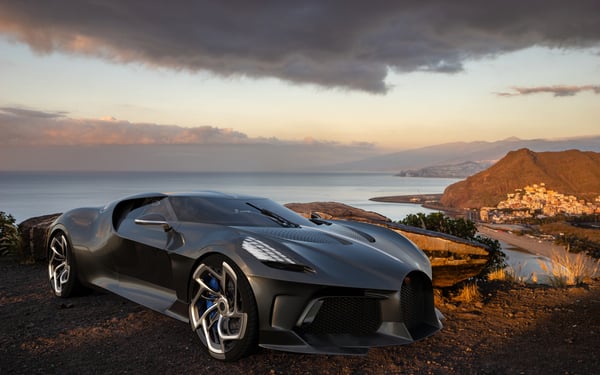 We're really getting into the realms of silly money now with the most expensive Bugatti going. The Bugatti La Voiture Noire is a modern interpretation of Jean Bugatti's personal Type 57 SC Atlantic, and it features a quad-turbo 8.0-litre W16 engine producing 1,479 horsepower and 1,600 Newton-meters of torque. So, will you be spending almost £9m on this Bugatti? Unfortunately, you won't be able to buy it even if you have the money. This one-off supercar already has a home.
Estimated price per month on finance: £183,339
2) Rolls-Royce Sweptail, £9m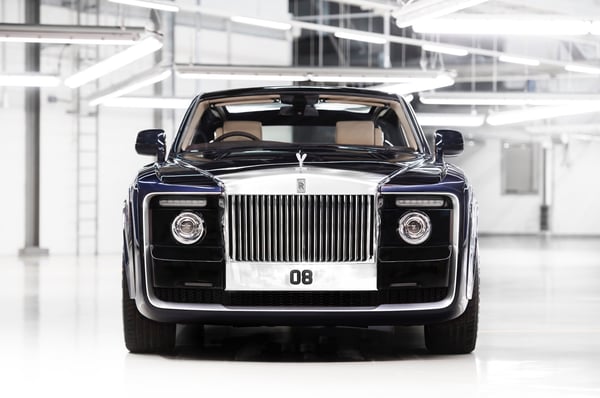 Up until recently, the Rolls-Royce Sweptail was the most expensive car in the world. It's now been knocked down to second place, but sometimes there's no shame in being second best. That's especially true when this car took more than four years to develop and has a value of around nine million pounds.
Estimated price per month on finance: £187,506
1) Pagani Zonda HP Barchetta, £12.3m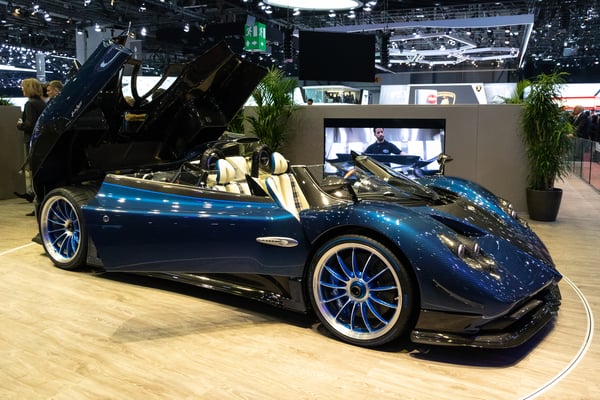 Drum roll, please 🥁🥁🥁… the Pagani Zonda HP Barchetta is the most expensive car of all time, coming in at an impressive £12.3m. It's one of a handful of Paganis, and there are only three models available (the CEO has one of them). While you might not be able to get your hands on this beauty, you can marvel at the fact it costs more than £10m and is the most expensive car in the world.
Estimated price per month on finance: £256,259
What is the most expensive car ever sold?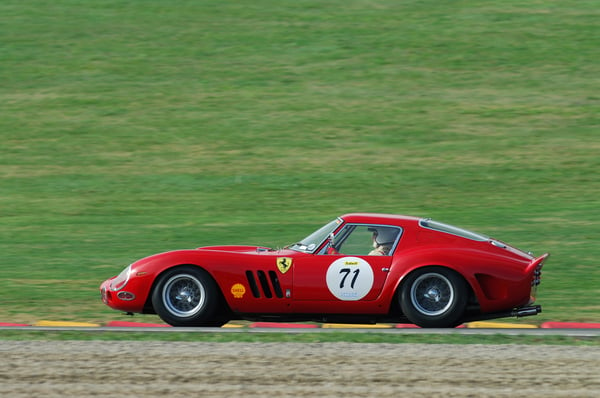 Ok, so the cars on our list are the most expensive right now, but what is the priciest car ever sold? That would be a 1962 Ferrari 250 GTO, which sold for a whopping £35m in 2018. Something tells us the owner didn't take that one to Kwik Fit for a tire change.
Estimated price per month on finance: £729,192
It makes a £250 per month payment feel quite affordable... right?! 😂
Illustration purposes only!
We know it's not likely you're going to drop everything and try to finance one of these bad boys, but it's important to note that these monthly prices are for illustration purposes only. The rate and budget you may be offered will be based on your individual circumstances. Yep, that's right! You'll need to have a preeeeetty hefty income to get finance on a ride like these!
Super cars. Super prices
Now you know which cars are the most expensive of all time, you can start saving the pennies to land yourself a Bugatti or two. Or, if you're like us and are perhaps a tad more realistic, why not head over to the Carmoola calculator to see what you can afford from the more humble cars we see on the roads every day? You might just find you can borrow enough for a car that is super to you.