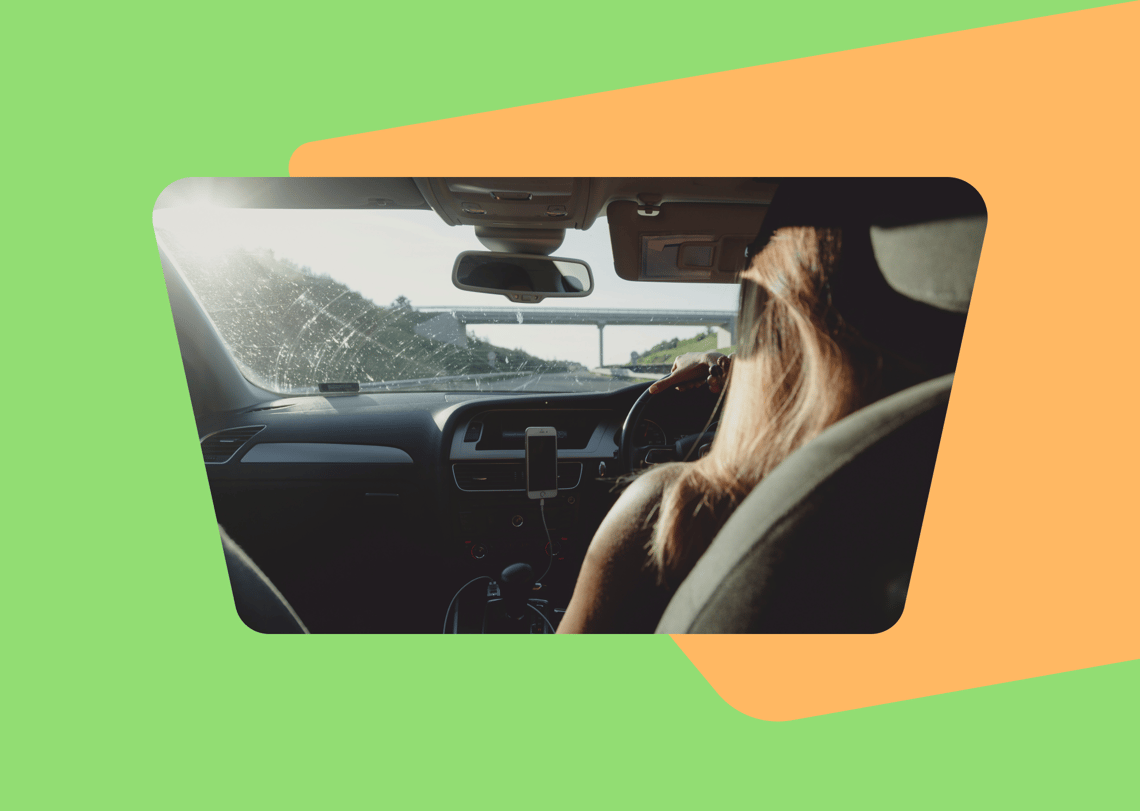 As much as we all love a good playlist of our choosing, sometimes the perfect music for a drive comes from the radio. From DJs playing top tunes to listening to that one presenter whose every word you hang on, digital radio has given us some 54 stations to choose from during our road trips. But which ones are the best to tune into when you're behind the wheel? We've got the answers below with these great DAB stations.
Magic FM
If you're someone who frequently partakes in early morning drives to work, then there's nothing quite like Magic FM in the am. This is a soft and smooth station with the likes of Marvin Gaye, Michael Buble and Bruno Mars crooning away to give you a peaceful drive and make the gridlocked traffic seem just a little bit more manageable. You won't hear any cutting edge songs on Magic, and it's certainly not the place to find new talent. But if you want familiar songs to comfort you on your drive, Magic is where the, erm, magic happens.
BBC Radio 1 Xtra
You'll find a range of hip hop, grime R&B, garage and just about any other type of excellent Black music you can think of on 1 Xtra. It was launched in 2002 as the country's first digital Black music station and has become a huge hit with audiences. So tune in with the other one-million plus listeners and listen to some serious vibes with excellent DJs like Kenny Allstar, Ace, Yasmin Evans and more.
Worldwide FM
While Worldwide FM isn't a dedicated UK station, it does play some top new music, including hits from these shores. It was founded by electronic DJ Giles Peterson, and there's a variety of music played that caters to all tastes. The station's name is the real giveaway when it comes to what you can expect – Worldwide FM has songs from all over the world, with underground music, unique programs and a list of global ambassadors playing their "takeover" tunes from time to time.
Planet Rock
Get in the mood with some serious guitar riffs while listening to Planet Rock, where you can expect to hear everything from the Foo Fighters to AC/DC. Magic FM is the station to listen to on your way to work, but Planet Rock is the one to drive home with, blazing Bon Jovi on the way. "Woah, we're half way there. Woah, livin' on a prayer. Take my hand, we'll make it…" Sorry, we got carried away.
BBC Radio 4 Extra
Put the music to the side for a moment and indulge with some top-quality content in the form of drama and comedy programmes. BBC Radio 4 Extra has repeats of popular BBC Radio 4 programming, such as The News Quiz and everyone's favourite, Desert Island Discs. But it's also got its own original content loved by its millions of listeners.
Apple Music
Ok, so we're cheating a bit here. Apple Music isn't technically a DAB station. It is, however, accessible online, and if you've got lots of data, there's no reason you can't listen to it during your drive. Apple Music's radio is in a world of its own, with loads of stations to choose from, such as Apple Music 1, Soulection, Rocket Hour with Elton John and Time Crisis with Ezra Koenig. In fact, we'll confidently say that there's a station for everyone within Apple Music, whether you like modern-day pop hits or classical music and everything in between.
Kisstory
If you like Kiss FM and old-skool bangers, then Kisstory is the station for you. It's full of R&B hits from days gone by and has become a regional hit after a successful rollout in London in 2014. Whether you're a Mystique fan, into a bit of Lil' Kim or like the classics from TLC, Kisstory more than has you covered with a range of bangers from years gone by.
LBC
It's not everyone's cup of tea, but if you're after commercial talk radio, then LBC should be right up your alley. It has phone-in shows, as well as interviews with politicians. You'll get presenters from all sides of the political spectrum, which means there should be a voice that you align with no matter your tastes. And who knows, you might learn something new by listening to those who you wouldn't normally agree with politically. Why can't we all just be friends anyway?
What's on the radio?
There are plenty of choices when it comes to choosing a radio station for your car, especially with the number of digital options available. Whether you're a talk show kind of driver or like to nod your head to the beat while cruising along, you won't be disappointed with the stations on offer. So turn on the ignition and dial in for a great drive accompanied by your trusty radio.