What Cars Do the Strictly Contestants 2022 Drive?
We all know that Strictly Come Dancing brings the glitz and the glamour, as contestants waltz their way to victory. But how are the celebs pulling up to the floor? Can they style an Aston Martin and master the samba, or will they stop dancing and keeeeeep driving!
Will Mellor
Let's start with Will Mellor. The Coronation Street actor is a soap veteran and appeared in Eastenders back in 2007 before moving on to other projects. Now he's joined Strictly and recently promised to bring out his "inner camp" for the samba. He doesn't just move with style on the dance floor, as he also has a pretty good history of cars. The first vehicle Mellor was associated with was a Porsche, which he recently traded for a gorgeous silver BMW.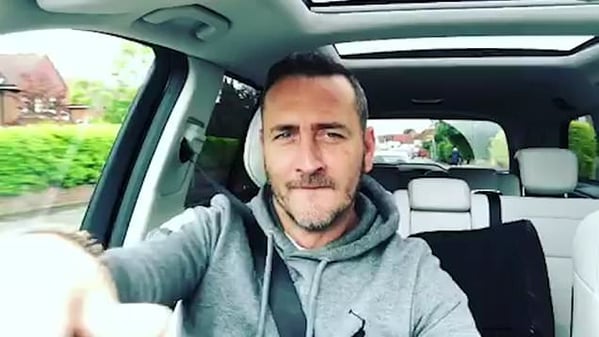 Kym Marsh
Mellor isn't the only Porsche fan on Strictly. Kym Marsh, a singer and former member of girl group Hear'Say was recently photographed riding around with her fiance in a white Porsche 911 Carerra. The car is supposedly worth £125k, so let's hope that those royalties are still rolling in. Whatever happens with Marsh's time on Strictly, we know she'll have lots of practice before her first dance with her new husband.
Fleur East
The cast of Strictly 2022 has plenty of singers, DJs and presenters, including Fleur East from Addictiv Ladies. Like Marsh, East was put into this group on a TV talent show - The X Factor instead of Popstars. Since then East has released solo music, worked on BBC Radio 2 and even journeyed to Australia for I'm A Celebrity. Now she's back to her reality TV roots, and it looks like she'll pull up in a gorgeous vintage red Mercedes-Benz. Convertible, of course.

Ellie Simmons OBE
Singers and musicians might be good dancers because they can find the beat, but we also need to acknowledge that Olympians really know how to move. Strictly's resident athlete is Ellie Simmons OBE, who competed in the paralympic games for Team GB. Because of Simmons' dwarfism, she needs a car that's adapted to her needs, and BMW were happy to help. They provided Simmons with a Mini One so she could get to training and visit her family, after her father taught her to drive.

Helen Skelton
Helen Skelton isn't an athlete, but she does have that can-do spirit that made her such a fun Blue Peter host. Plus, as a presenter on Countryfile, you know she's steady on her feet so she doesn't fall into a muddy puddle on camera. Perhaps to stay true to her farmer roots, Skelton arrived at her wedding in a rather gorgeous black 4x4. The marriage didn't last, but hopefully the car is some consolation. If not, there's always her silver Jeep. Finally, whilst working with ITV, Skelton got to try out a vintage red Ferrari… although she lamented that she wouldn't ever be able to afford a vehicle like this.
Hamza Yassin
Another contestant who's committed to cars but often behind the camera is Hamza Yassin. Oh, and he was also a host on Blue Peter! Do the Strictly researchers just hang around outside CBBC? Yassin is a wildlife photographer as well as a presenter and left home at 21 to live in his car so he could get the best pictures. Yassin's parents said they thought he'd be back within a week, desperate for a hot meal and a shower, but he managed to keep it up for nine months and has some pretty amazing shots and stories to show for it. No news on whether Yassin decided to get rid of the car after all of that quality time together, but I think I might want to take the train to the Carmoola HQ for a few weeks.

Matt Goss
Finally, we have the biggest car enthusiast on Strictly. In an interview with Top Gear, Matt Goss discussed his first car, his favourite car and his dream car. Goss started out with a classic Datsun Cherry before trading up (perhaps) to a Volkswagen Golf which he believed to be black and silver, until he took it out in the rain. The paint washed off, revealing a yellow car beneath. Now Goss has more money to invest in vehicles with slightly better paint jobs, including a Porsche 911 Targas, a Ferrari 308, a Rolls Royce Ghost, a Ferrari 599, a Lotus Esprit Turbo and five Aston Martins. That's a lot of paint!

Takeaways
And that is it for today's blog post. We hope that you have enjoyed reading it as much as we enjoyed writing it. If you did you might enjoy reading about the car collections of other stars of TV and screen, such as Emily Blunt, Idris Elba or cast of Happy Valley.
At Carmoola, we can help you find the best car finance deal to suit your needs. Why not visit the 'How it Works' section and see how we can help you? If you are looking to finance your very own vehicle, check out the simple steps below;
Go to the Carmoola App

Enter your details & verify your ID

You will then get an illustration of what you could potentially borrow

Then go ahead and apply!
And then if you are accepted, go on to find your dream car, and go ahead and simply pay with your virtual Carmoola card at the dealership (or online)! What's not to like? 😀👍