Luther Will Be Back Soon, but What Does Idris Elba Drive?
Idris Elba is an instantly recognisable face from his iconic roles in big-screen projects like Prometheus and Avengers Infinity War, plus the critically acclaimed Beasts Of No Nation. But there's more to him than meets the eye - he was even awarded People magazine's Sexiest Man Alive title back in 2018! Born and raised on East London streets, this multi-talented star continues to make waves across Hollywood.
Idris may be recognised as an acclaimed film director and actor, but his passion for cars is just as legendary. He recently proved this point by setting a record-breaking speed of 180mph in an 88 year old Bentley Continental GT - cementing himself firmly in the history books! But, enough about him, let's take a deeper look into what he is driving on a daily basis.
Jaguar XE
With the Jaguar XE, you'll get a combination of luxury and performance that can totally surprise. Boasting five trims to choose from - all quite reasonably priced - Idris elected for an upgrade with their 3-litre supercharged V6 engine; delivering more zip than expected and turning heads along the way!
With the XE, Jaguar have created a model that merges futuristic design with performance and reliability - classic hallmarks of what we've come to expect from this British brand. New streamlined features such as an intuitive central touchscreen allow drivers like Idris instant control over their environment; setting temperatures or playing music at just the touch of a button!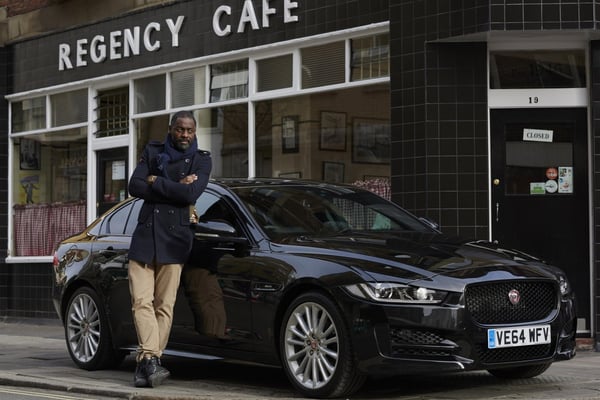 Bentley Continental GT
Idris Elba has always been a man of speed, but never more so than when he took the wheel in his 2016 Bentley Continental GT Speed. This seems to be a popular car with actors - check out our blog on the Happy Valley actors's cars. It was an historic feat for both car and driver as Idris broke Sir Malcolm Campbell's record from 1927 with an astonishing 180.3 mph run - taking acceleration to dizzying new heights!
The Bentley Continental GT is the embodiment of luxury, and a definitive must-have for car enthusiasts. Drawing on over fifteen years worth of experience crafting high calibre vehicles - complete with their iconic 6.0-liter W12 engine - this grand tourer offers uncompromising class no matter your budget... even if you share many similarities to Idris Elba's wallet!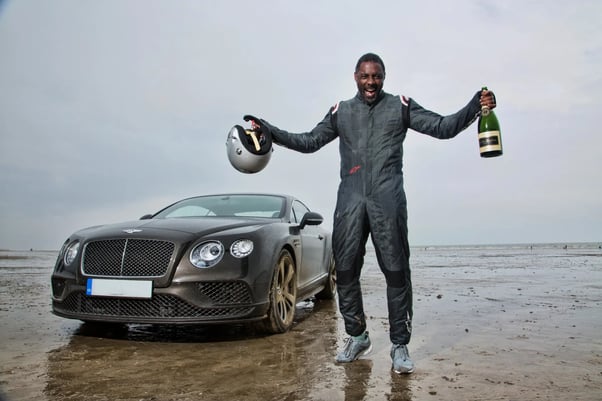 Super Comp Dragster
Idris' race car collection grows with each new addition, and his latest prized possession is a Super Comp Dragster. It's the fastest of its kind on the market - made for tearing up tracks around the UK! With so many incredible courses to choose from, Idris will have no shortage of options when it comes time to hit top speeds at weekends.
Experience heart-pounding thrills with these lightning-fast rear dragsters! These exciting rides can go from a standing start to 60 in just 1.5 seconds and hit top speeds of 190mph, putting adrenaline seekers on the edge of their seats as they reach max power at 800 horsepower (depending on engine type).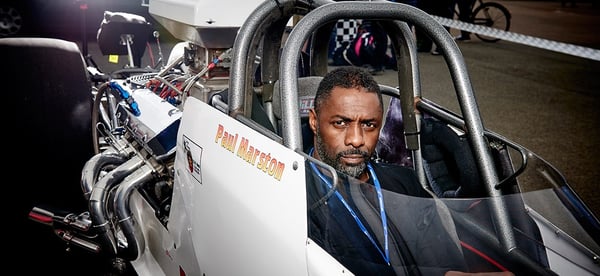 Toyota Avalon
With its sleek and stylish design, the Toyota Avalon is a formidable presence on US roads. Though subdued in appearance, this full-size sedan packs considerable power under the bonnet - all ready to roll out with two front wheels connected to it! Don't be put off by the Avalon's looks, this car really is an ugly duckling...
For his first car, Idris enjoyed luxury and power in the Toyota Avalon. Its 3.5-liter V6 engine delivers a powerful 301 horsepower, while its 19-inch wheels keep him firmly planted on the road. Inside, experience comfort beyond measure with an expansive trunk for storage and a roomy back seat that provide Idris with transportation fit for royalty!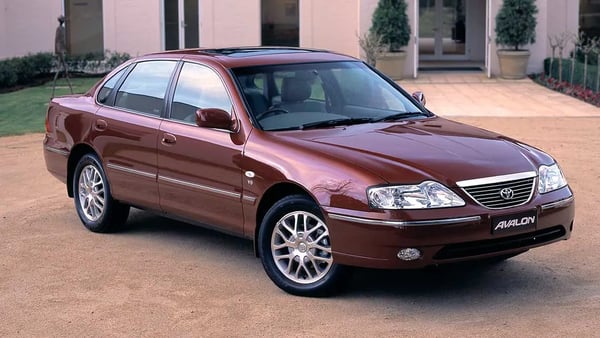 Takeaways
Idris Elba is a car enthusiast, but not in the way you'd expect! His impressive collection boasts no just luxury and comfort - it's also full of thrilling race track rides. A perfect combination between sophisticated class and exciting fun, Idris' garage offers something for everyone looking to enjoy both style and speed!
And that is it for today's blog post. We hope that you have enjoyed reading it as much as we enjoyed writing it. If you enjoy checking out the cars of our best loved TV stars then why not check out our blogs about The Crown , or Freddie Flintoff's cars , or maybe the cars of the various Doctor Who actors? Or maybe try one about the cars that the Kardashian cast drive.
At Carmoola, we can help you find the best car finance deal to suit your needs. Why not visit the How it Works section and see how we can help you? If you are looking to finance your very own vehicle, check out the simple steps below;

● Go to the Calculator
● Enter your details & verify your ID
● You will then get an illustration of what you could potentially borrow
● Then go ahead and apply!

And then if you are accepted, go on to find your dream car, and go ahead and simply pay
with your virtual Carmoola card at the dealership (or online)! What's not to like? 😀🚘