Top 10 UK Staycation Destinations for 2022
We have all had enough of Covid, right? Fortunately, it looks like holidays will be a thing in 2022, especially if you're going on a staycation. The staycation is all the rage right now, and millions of Brits are looking for inspiration for places to stay on these shores. So we thought it would be a good idea to help out with 10 UK staycation destinations for 2021/2 you can drive to. From the Cotswolds to Yorkshire, read on to find out the best places to holiday in the UK.
Check out Kathryn talking about the ones that made last years list... 👇
1) The Cotswolds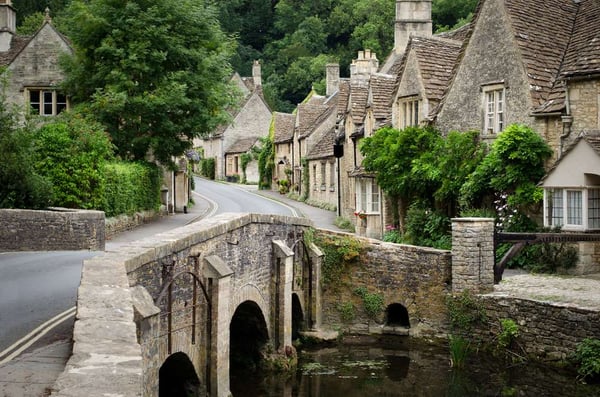 It doesn't come much more picturesque than the Cotswolds, and it's no surprise that it's a holiday hotspot with a raft of celebs, from Kate Moss to Hugh Grant. So why is everyone falling in love with the Cotswolds? From quaint villages with honey-stoned cottages to lush rolling countryside, everything about this part of England catches the eye. Visit charming towns like Burford and Bourton-on-the-Water before going on long rural drives.
2) Edinburgh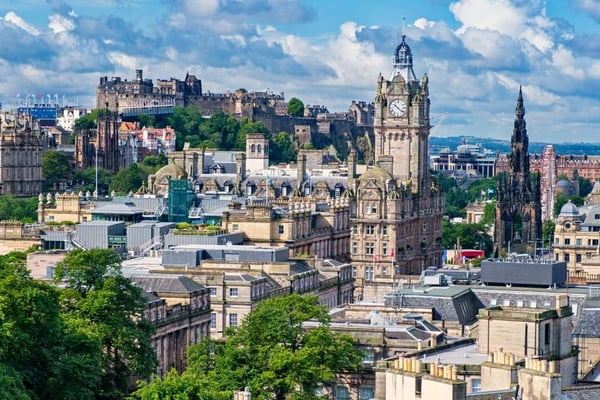 The capital of Scotland is one of the most beautiful places in the UK and therefore has become a popular staycation destination. If you're coming from somewhere like London, it's a long road trip of four hours. Though it's well worth the drive, especially if you've got a few games to play along the way. Visit landmarks like Edinburgh Castle and the Scottish National Gallery. Then spend an evening out in the old town visiting the bars, clubs and restaurants. Just remember to book an overnight stay so don't drink and drive.
3) Cornwall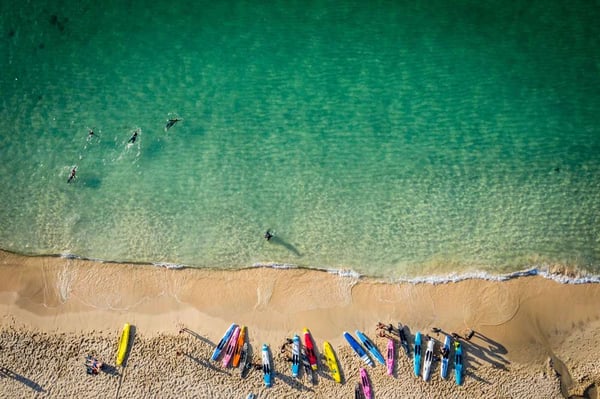 Who says England can't do beach holidays? There's no need for a trip to the Mediterranean when you've got the stunning beaches of Cornwall waiting for you. So hop into your car, turn the ignition on, crank up the, erm, podcast on your way to South West England. Along with dreamy beaches, Cornwall has plenty of local heritage, great food and fantastic towns and villages like Penzance, St Ives and Padstow.
4) Manchester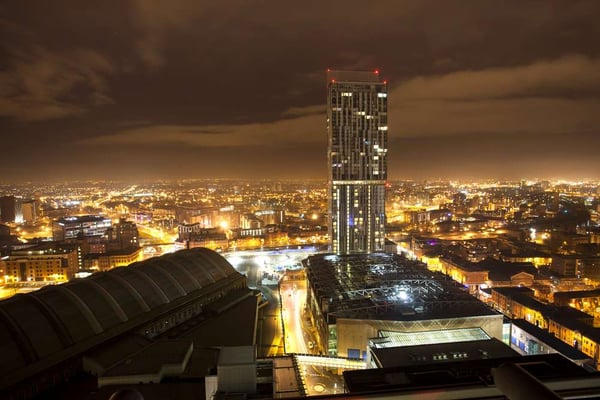 Not all staycations are about trips to the countryside or the beach, especially if you already live somewhere rural or on the coast. Some people desire a getaway to soak up the buzz and vibrancy found in large cities. Enter Manchester, a city full of culture, history and world-class amenities. Dine in some of the best restaurants in the UK, visit one of the many museums, have a night out in the Northern Quarter and catch a game with two of the world's best football clubs.
5) Brighton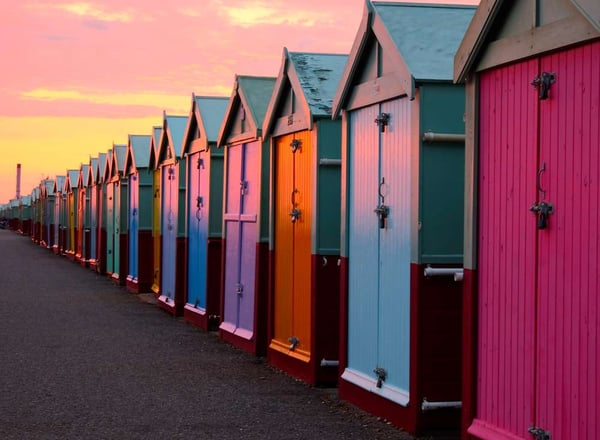 Another seaside gem, Brighton is often referred to as the "Beach of London", thanks to its proximity to the capital. There's a reason why Brighton gets 11 million visitors per year, and it involves bustling nightlife, pebbled beaches, Brighton Pier and The Lanes, a lively neighbourhood transferred from what was once an old fishing town.
6) Yorkshire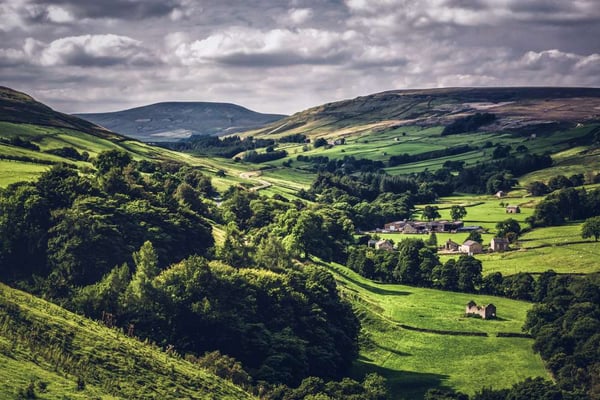 Whether you're driving to the Yorkshire Dales or Haworth Moor, Yorkshire has plenty of culture and medieval architecture that will leave you wanting to make your staycation permanent. There are loads of places to go for hikes and take in the countryside, including the Bradford Millennium Footpath and the Great Northern Trail. There's also the city of York, which is one of the UK's most popular destinations thanks to its thriving cultural scene, elegant architecture and independent boutiques.
7) Poole
Many people who find themselves in Dorset end up in Bournemouth. But if you're looking for something a bit more lowkey, then Poole could be the place for you. Sandbanks beach rivals some of the best sands in Europe, while excellent restaurants and cafes line the streets and are just waiting to be sampled. There are also plenty of watersports and boat trip options, just in case you're tired from driving.
8) London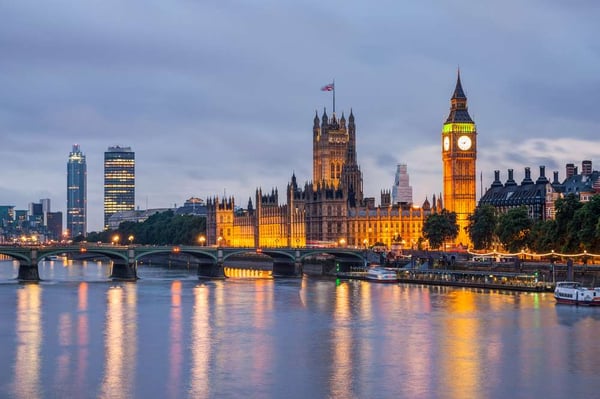 We couldn't leave London off our staycation list. After all, it's only one of the most exciting cities in the world. And it makes for a great staycation if you don't live in the Big Smoke, thanks to iconic landmarks like Big Ben, Buckingham Palace and the London Eye. There are also fantastic neighbourhoods where you can dine, drink and party, from Shoreditch to Mayfair and the City to the West End. Just be prepared to pay the congestion charge if you're driving into central London.
9) The New Forest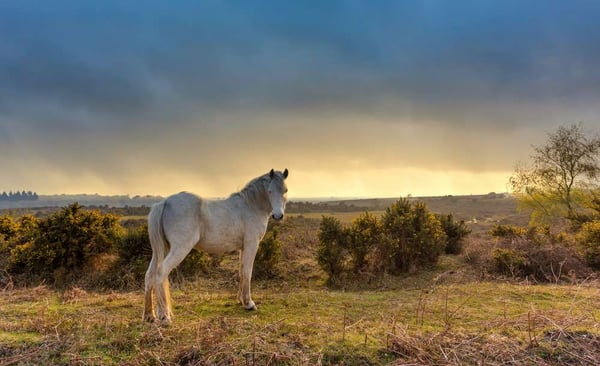 The New Forest National Park has some of England's most beautiful green space, and it's also home to wild ponies. So if you love ponies, prepare to lose your s*%t. If you're tired of driving, you'll be happy to know that the New Forest is home to over 140 miles of car-free cycle trails. There are also some great hotels to stay in and areas to visit in and around the New Forest.
10) Wales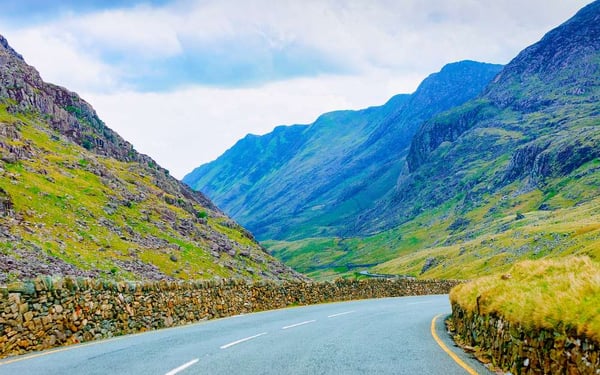 We couldn't settle on one particular place in Wales, so we just went for the whole country. Embrace big city vibes in Cardiff or head to North Wales, which has some of the most beautiful scenery in the whole of the UK. During the summer, visit Tenby, the seaside resort with pastel-coloured buildings, historic ruins and beautiful beaches.
Bonus Location: Norfolk

Known as the Champagne Coast, Norfolk sneaks onto our list because, well, come on... champagne. The vast sandy beaches are a primary draw for visitors, while dense forests and wild landscapes only add to the appeal. There really is something for everyone in Norfolk, and you certainly wouldn't look out of place driving here in a Range Rover.
Top UK Staycations, 2022
Where are you heading to first? A beautiful beach, a big city or will you visit the lush countryside? Or maybe you'll do a bit of everything with an extended trip? Wherever you go for your staycation in 2022, you're in for a treat – especially if it's one of the destinations on our list.