Best Hotels for Overnight Stays on Your Road Trip
If there's one thing better than a road trip, it's a road trip with an overnight stay in a hotel. Whether you're stopping off en-route to the destination or staying over once you've arrived, who doesn't love checking into a nice hotel and raiding the mini-bar? And because we love hotel stays so much, we thought that you might like to know about the best accommodation in the UK for your road trip. So pack more than you need for one night, start getting excited about the pillow chocolate, and read on.
The Grand Brighton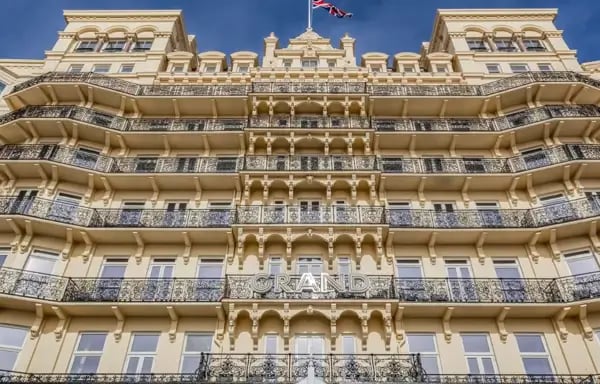 Brighton is a popular destination for a UK road trip, though most people only go for the day. But the next time you hit the unofficial beach of London, why not book a night at The Grand? This charming hotel first opened in 1864 and stands out among Brighton's many other seafront hotels. It has a great location overlooking the sea, features Art Deco-inspired bedrooms and there's a spa where you can unwind after a long drive. What more could you ask for?
Rates from £115 per night
The Green House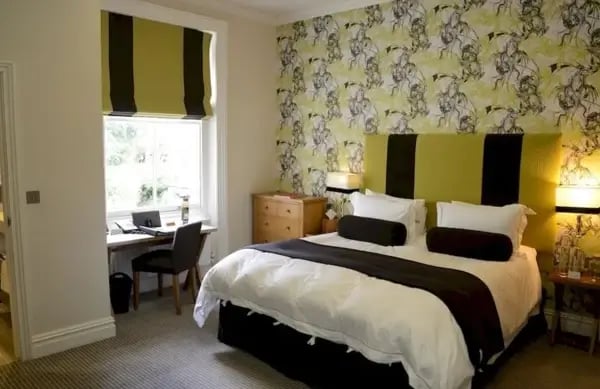 Bournemouth is another seaside location that sees hundreds of extra visitors during the warmer months. When it comes to Dorset hotels, The Green House might just be the best of the bunch. It's set in a Victorian clifftop villa and is entirely sustainable, meaning this hotel is as green as it gets. You can drive your hybrid car and enjoy a stay in a green hotel on your climate-friendly road trip.
Rates start from £109 per night
The Mill at Gordleton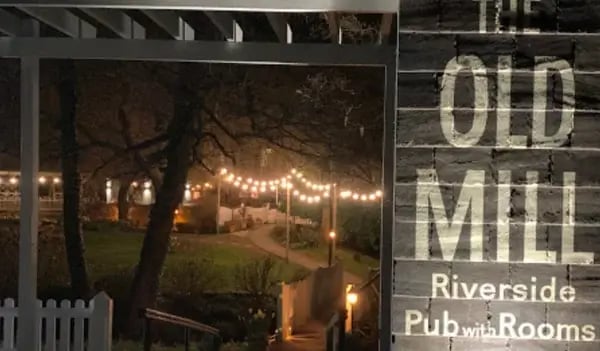 Who doesn't love an escape to the New Forest to soak up some nature and get away from the city (whichever city that may be)? If you're heading to the New Forest for your road trip, book an overnight stay at The Mill at Gordleton. This charming modern restaurant features eight lovely riverside rooms and has plenty of wildlife to spot in its secret garden. Pure bliss.
Rates start from £114 per night
The Four Seasons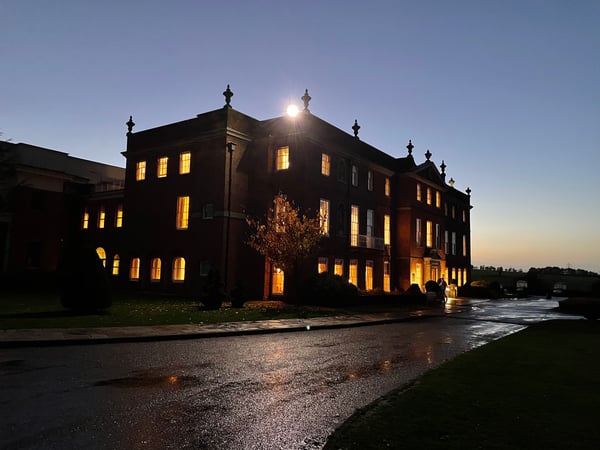 Sticking with Hampshire, why not ramp your road trip up and get luxurious with a stay at The Four Seasons? Set in a grand building among 500 acres of green space, this is a great hotel to get away from the hustle and bustle and manages to be both traditional and modern in one go. Treat yourself for the night and indulge. Go on; you deserve it.
Rates start from £336 per night
Soho Farmhouse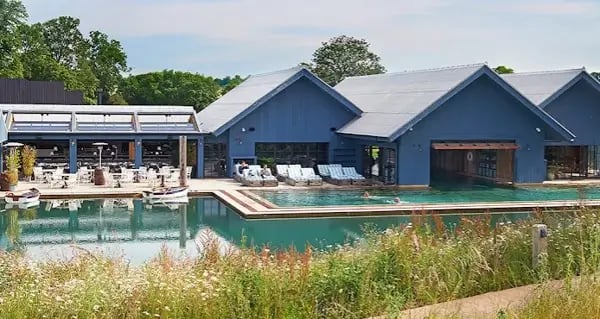 Okay, so you need to be a member (or know one) to stay at Soho Farmhouse, but if you can snag an invitation, then make sure you spend a night at this glorious Cotswolds hotel. It's set in 100 acres of land and offers spacious accommodation and on-site facilities, an inside-outside pool (you'll see what we mean when you get there!), plus delicious food. Think of Soho Farmhouse as the ultimate country retreat.
Rates start from £350 per night
Gilpin Hotel & Lake House
The Lake District is one of the most scenic areas of the UK, and the Gilpin Hotel & Lake House is a lovely little hotel for an overnight stay. It's been called " the epitome of a modern country-house hotel pumped up with a dash of bling" by the Telegraph, and who are we to argue? Rooms include glass-and-wood stand-alone lodges, which give you complete privacy.
Rates start from £255 per night
Nobu Marylebone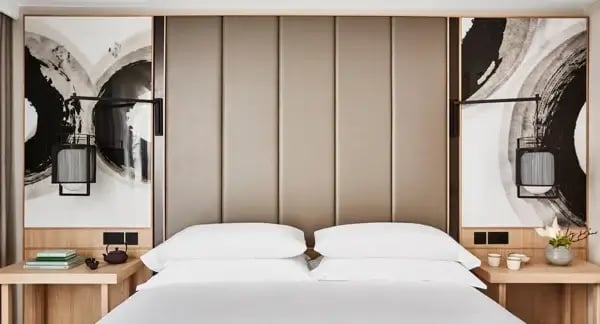 If you find yourself on a road trip to London, then you'll want to stay in a nice central location. And it doesn't get more central than Marylebone, where you'll find the Nobu hotel. Set on Portman Square, the hotel is a hop and skip away from the shops of Oxford Street and Bond Street, as well as the world-class attractions of the West End. The only drawback is that you'll need to pay the congestion charge. Boo!
Rates start from £329 per night
Stock Exchange Hotel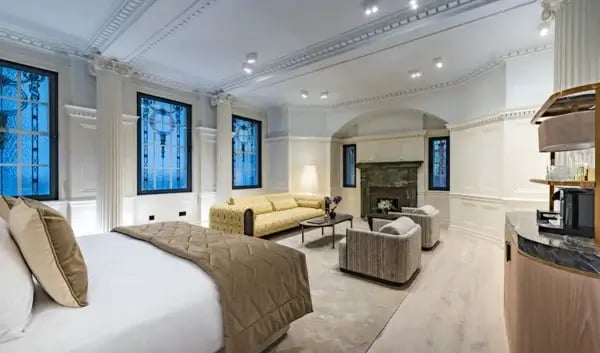 Another city makes it onto our list; this time it's in Manchester. The Stock Exchange Hotel shows off the city's heritage in style with its original features, such as marble columns, stained-glass and fireplaces. There's also a great restaurant from chef Tom Kerridge serving up a tasty treat or two.
Rates start from £146 per night
Intercontinental Edinburgh The George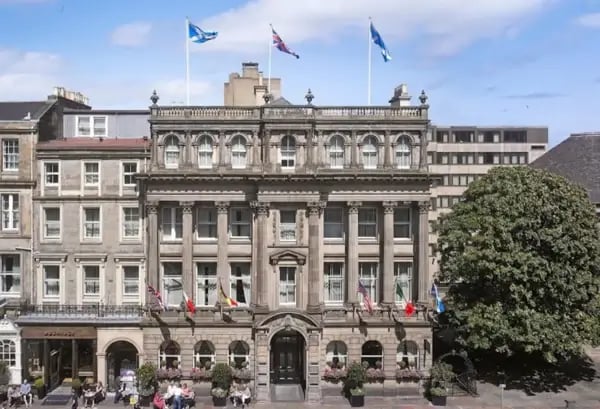 Stay the night at Edinburgh's oldest hotel, with its classy and contemporary style and grand designs throughout. There's a coffee shop, bar and brasserie-style restaurant, plus updated bedrooms that are on-trend. The only problem with this hotel is that you might not want to leave it and could risk missing out on all the fabulous landmarks of Edinburgh.
Rates start from £138 per night
New House Country Hotel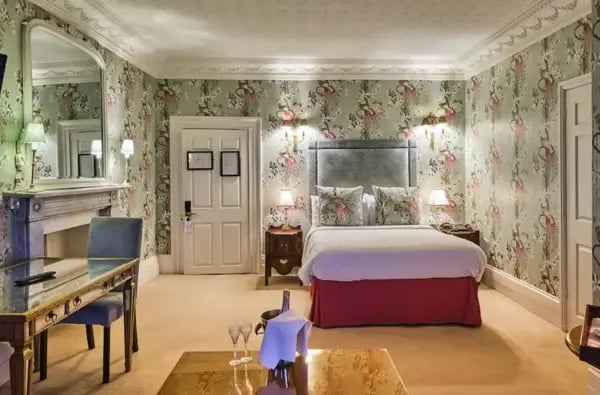 If you find yourself in Cardiff, the capital of Wales, book a stay in the New Country House Hotel. It's set in a Georgian manor and has a ton of original period features, as well as sprawling views of the Cardiff skyline and the sea. Rooms are traditional, and it's located near the historic and charming Welsh town of Caerphilly.
Rates start from £103 per night
Grays Court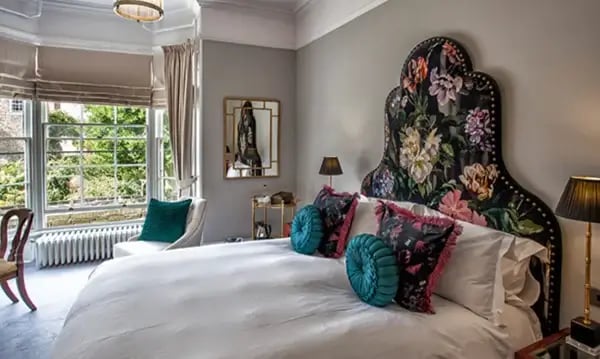 Head to York and stay at Grays Court, the most exclusive destination in the city. Its history dates back to the 11th century, and there's plenty of privacy on offer. Rooms are elegant, and the food is, as the French say, tres bon.
Rates start from £244 per night
Pedn Olva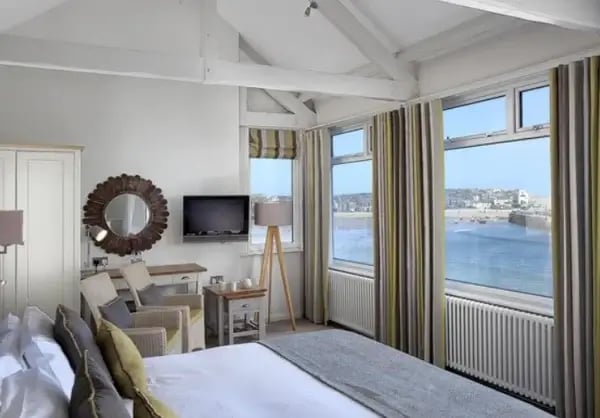 A trip to St Ives provides the chance to enjoy sweeping coastlines and lots of scenic beauty wherever you look. And a stay at Pedn Olva is the perfect complement to this beautiful part of Cornwall. The hotel offers sea views from every angle and enjoys a beachside location, perched on the granite rocks of West Porthminster Beach. It's both contemporary and classic inside and is a great spot for an overnight stay on your road trip.
Best overnight stays on your road trip
When planning your next road trip, there are loads of fantastic options to stop over for the night in the UK, whether you're visiting the countryside, big cities or the coast. Any one of the options on our list will more than satisfy your needs as you sit back and relax in a classy hotel after a long drive. And if you love opulence and fancy a new luxury car to drive in, why not check out our top picks?