West Ham United Football Players and Their Cars
West Ham United has some of the best footballers in English football at the moment. But they're also pretty flash when it comes to their cars. The Hammers boys are some of the highest-paid athletes in the world. Consequently, they can afford to buy very expensive cars.
In this blog post, we have taken a look at some of West Ham United's top players and the cars they drive. From Rolls Royces to Ferraris, these guys definitely know how to spend their money! And, if you're an Irons fan and you're looking for car finance, we can help. We offer competitive rates and can tailor a package to suit your budget. Check out the how it works page to find out more.
West Ham United 1st XI Squad
With Moyes' huge squad we can't include everyone's car collection, we would be here all day, however, what we can do is include the most impressive. So today we are going to be looking at;
Declan Rice
Jarrod Bowen
Michail Antonio
Alphonse Areola
Kurt Zouma
And trust us when we say - you are in for a treat here guys...
Declan Rice
The West Ham youngster Rice has taken the Premier League and English football by storm. And he has a car to match his status – a Range Rover Sport. We think it matches his playing style as well. An incredibly hard worker, that dominates on the pitch, just like the Range Rover dominates on the roads. Another similarity - everyone wants one! As of writing, Declan is one of the most sought after players in the world, and we hope he gets the deal he deserves 👏

Jarrod Bowen
He is one the Premier League's rising stars and has recently been linked with being in the England squad for their up and coming friendlies. After he left Hull City, he has grown from strength to strength. And that move to the biggest league in the world does come with its fair share of rewards, especially financially. As always, an increase in wages results in a better car. In Jarrod's case, it was a Mercedes G-Wagon. It's pictured below, and you can see our opinions on the best Mercedes in our previous blog post here…

Michail Antonio
One of the more experienced players in the Irons team, at 32, Antonio has been lighting up the Olympic Stadium since his move in 2015 from Nottingham Forest. He's not only known for his performances on the pitch, but also is hilarious celebrations as well, and we thought - lets see if the car collection can match. It would be great, if he had a collection like Keith Lemon's 😂. To our disappointment, he used to drive a Lamborghini Huracan, one of our favourites. However, he did crash it back in December 2019, when he was dressed as a snowman 😂. Luckily, he was fine, and ended up starting in the Boxing Day game a day later. What a story though.
Alphonse Areola
We are going to tone it down a little now, and go from snowmen-dressed footballers, to the West Ham goalie, Alphonse Areola. Here he is seen pictured in his new Mercedes Brabus. Now, the Brabus is quite popular with footballers and celebrities alike. They are simply a tuning company that develop mainly Mercedes cars and turn them into monsters on the road.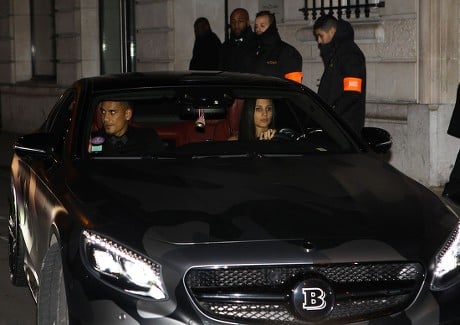 Kurt Zouma
The West Ham United defender Kurt Zouma has played for some of the biggest clubs in the world, including Chelsea & his car collection definitely follows the same exclusive pattern. He drives a Porsche Panamera. Here he is pictured below with a fan outside the West Ham training ground. Respect Kurt.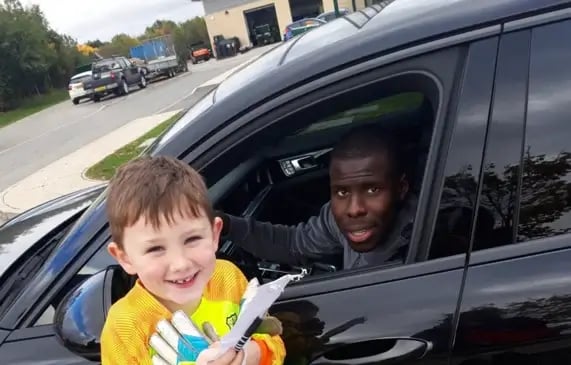 Takeaways
And, with the West Ham United wage bill, it's not really a surprise that the boys have such an impressive car collection. However, a footballer's wage isn't what is needed for an impressive car. With Carmoola's car financing deals, you can drive away in your dream car from thousands of dealerships, download our app to get started today 👍