What are the Top 20 Cars Financed by Carmoola in 2022?
Last year was a big one for Carmoola. In 2022, we financed a lot of cars, helping happy drivers get the keys to their new set of wheels. But which ones were most popular with our amazing Carmoola customers? 🔥 We've got the answers right here with the top 20 cars financed by us in 2022.
1) Ford Fiesta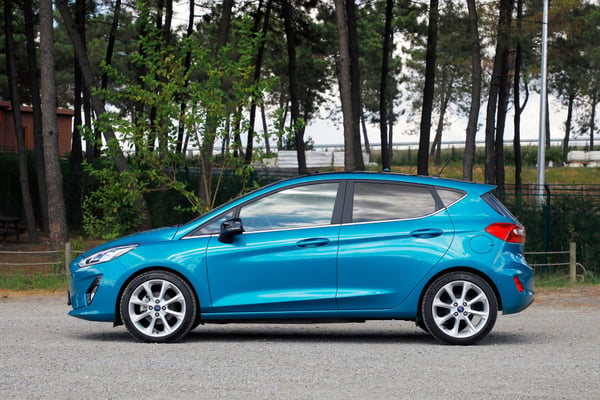 Perfect for city driving and economical when it comes to fuel, the Ford Fiesta is a huge hit with Carmoola customers. In fact, it was the most popular vehicle they bought in 2022. Small enough to fit into tight parking spots and agile enough to zip around traffic, the Fiesta looks like it'll live on in second-hand form after new models were discontinued. The Ford Fiesta is dead. Long live the Ford Fiesta!
2) BMW 3 Series
A serious vehicle for serious people, the BMW 3 Series comes in second place for the top 20 cars financed by Carmoola in 2022. Let's be honest: the 3 Series is one of those cars that exudes class and luxury. Plus, the driving experience is top-notch, with a smooth and powerful engine, as well as precise handling. What else would you expect from a German carmaker?
3) Volkswagen Golf
For some, owning a Golf is a rite of passage in the world of driving. It's the car for many drivers, a vehicle that says you know what you're doing behind the wheel. This classic hatchback is known for its practicality, reliability and excellent driving experience. It's the perfect car for everyday use, and the GTI version has some serious zip. The Golf is a solid choice for a well-rounded, dependable, fun-to-drive vehicle. Just ask our customers.
4) Mercedes C-Class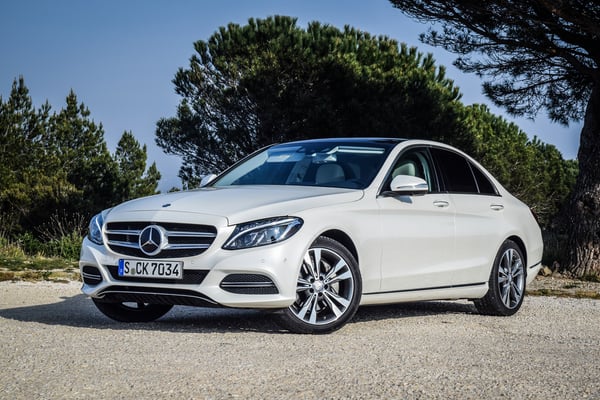 Sleek, sporty design? Check. Super comfortable? Check. High-end interiors? Check. Oh, and let's not forget the excellent driving experience (those Germans really do know a thing or two about cars). It's no surprise that the Mercedes C-Class was a hit with our customers in 2022. Besides looking like it's the business, the C-Class comes loaded with fancy tech and features, from a touchscreen infotainment system to tons of driver assistance features.
5) Ford Focus
The Ford Focus is a great compact car option and has built a reputation for being reliable and practical. Even better, it's available in various body styles, such as sedan, hatchback and wagon. With the Focus, you're getting good fuel economy and a smooth ride, making this car a great choice for anyone looking for a dependable and well-rounded vehicle.
6) Mercedes A-Class
It's hard to beat the A-Class, thanks to a sturdy build quality that gives this Mercedes a high-end feel. Then there's the driving quality, which is right up there with some of the other best hatchbacks on the market. And best of all? Being the entry-level Mercedes car, you'll unlikely pick up another model for a price as low as the A-Class. It's no surprise that it ranked so high with Carmoola customers in 2022.
7) BMW 1 Series
The BMW 1 Series is a compact, sporty car offering a tremendous all-around driving experience. It's nimble and agile, making it perfect for city driving and winding roads alike. The exterior design is sleek and modern (as you come to expect from BMW), and it's definitely a head-turner as far as hatchbacks go. Anyone looking for a comfortable, high-end car will do well to get themselves behind the wheel of a 1 Series.
8) BMW 4 Series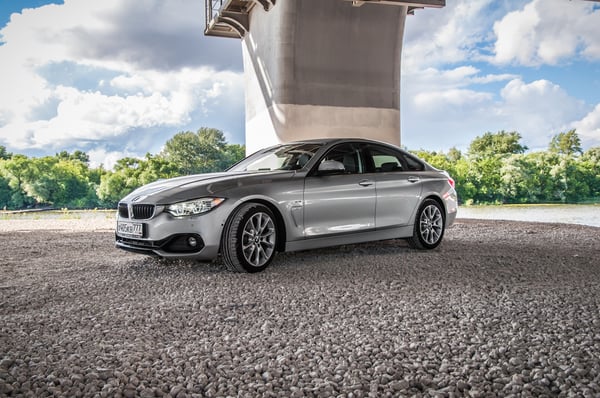 You've probably noticed by now that BMW cars feature a fair few times here. We're not at all surprised, considering how in demand they are with customers. The 4 Series is impressive, especially if you opt for the convertible. With Carmoola finance, you might just be able to pay that little bit extra and get the 4 Series you can cruise around in with the top down. It sits between the 1 Series and the 3 Series and is a little more stylish and sporty than the 3 Series while being more luxurious than the 1 Series.
9) Audi A3
Do you know who loves Audis? Everyone, that's who. The A3 is the first model in the German carmaker's range and packs a mighty punch. The A3 Sportback comes with a 1.5-litre turbocharged four-cylinder engine capable of producing 150 horsepower and 184 lb-ft of torque. It's also got a 7-speed S-Tronic dual-clutch automatic transmission, meaning you don't need to worry about clutch control when you're stuck in city traffic.
10) Vauxhall Astra
The Vauxhall Astra is like a bowl of plain oatmeal. It's not the most exciting thing in the world, but it gets the job done. It's reliable, efficient and gets you where you need to go. The Astra won't knock your socks off, but it's not going to let you down, either. It's just ... there, you know? And sometimes, that's all you need.
11) Vauxhall Corsa
The Vauxhall Corsa is like a bowl of plain oatmeal. It's not the most exciting thing in the world, but it gets the job done … you know where this is going.
12) Audi A5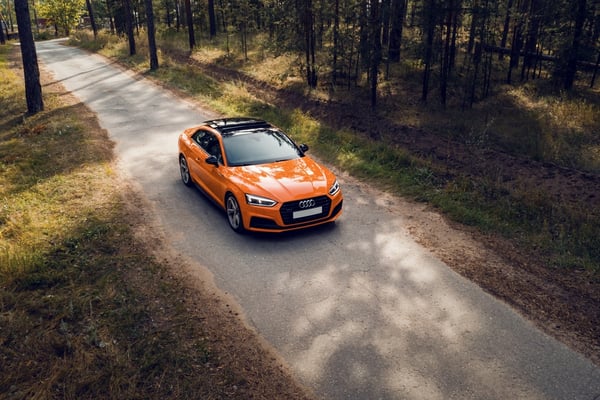 "The Audi A5 is sleek, stylish and sophisticated. It's got a ton of fancy features that'll make you feel like a boss. But it's not just all looks; it's got a powerful engine and handles like a dream. It's the complete package and not just pretty on the outside. A solid car when it comes to performance," is what we'd say if this was a sales brochure. It's not, though. So let's just say it's a pretty darn good car.
13) BMW 5 Series
The BMW 5 Series isn't particularly flashy or showy, but it packs a punch under the hood. It's got a powerful engine, precise handling and offers a smooth ride. Built for the long haul, it's dependable in any situation. So while it might not turn heads, it'll make you feel like you're in control. It's not a car for show-offs but for those who know what they want and how to get it.
14) Mercedes E-Class
The Mercedes E-Class isn't just a car; it's a statement. Sleek, stylish and packed with all the latest technology and features, this car says you're doing things and going places. It's not just a car for the average Joe; it's for the trendsetters – those who want to let you know they're here. Like a work of art, the E-Class is more than just transportation; it's an experience. Unless you can afford a Porsche, that is.
15) Audi A4
There's something poetic about the A4, Audi's challenger to the 3 Series. It's a symphony of precision engineering, sleek design and advanced technology. A harmony of curves and lines flowing together effortlessly. There may be flashier cars, but this is a masterpiece of German engineering.
16) Peugeot 208

The Peugeot 208 is a pretty sweet ride with classic French style. It's kind of like a croissant – small but with plenty of flaky layers. It's got a good engine, is pretty fuel efficient and easy to handle. Perfect for a quick trip to the store or zipping around the countryside, the Peugeot 208 might not be overly complicated, but it's got everything you need.
17) Mini
From the Swinging Sixties to its "Noughties" revolution, The Mini's iconic look and sleek lines make it an instantly-recognisable car on the road. But it's not just about style; the Mini ensures a smooth driving experience with its excellent engineering. This car isn't just a driving experience – it's an extension of your personal style and an expression of your individuality.
18) Volkswagen Polo
You want to talk about a real class act? Look no further than the Volkswagen Polo. Its performance is pretty impressive, too. You know what they say? Small on the outside, big on the inside. It's a great first car with plenty of room for you and your buds. Plus, it does pretty decent mileage too, and won't cost a fortune to refill. If you're looking for a compact car that packs a punch, the Volkswagen Polo is the one for you.
19) Seat Leon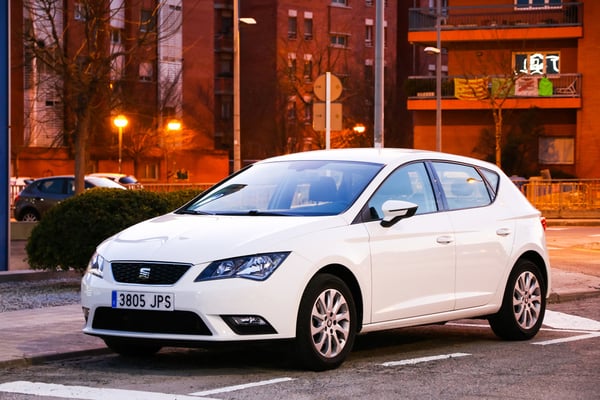 The Seat Leon is a compact car known for its combination of style, performance and practicality. With a sporty design, the Leon features sleek lines and a modern appearance. It's available in both a hatchback and a sporty-looking estate version, and there's a variety of engine options under the hood, ranging from efficient and economical to powerful and sporty. The Seat Leon is a fun-to-drive yet practical and reliable car.
20) Mercedes CLA
As far as coupes go, it's hard to beat the CLA. Mercedes have done wonders evolving this car over the years, and its stylish body will have onlookers starring as you drive past. We love its curves, and it looks like Carmoola customers do too. It comes in a variety of engines, including turbocharged four-cylinder options and a powerful AMG version. Standard features include advanced safety technology, a high-resolution infotainment system and advanced driver assistance systems. Pure class.
Top 20 Cars Financed by Carmoola in 2022
That's your lot – the 20 most popular cars financed by Carmoola in 2022. There's no doubt that some real quality cars are on this list with style in abundance. But when it comes to the most popular vehicle, our customers know what they want, and that's a trusty Ford Fiesta. We'll be back this time next year to see the 2023 list and who were the movers and shakers.
And if any of the cars in this list take your fancy or something else has caught your eye, see if you're eligible for finance with Carmoola, and drive away in your dream car.