Which Cars Do 0 to 60 Mph the Fastest?
Seven seconds? Five seconds? Or how about under three seconds? Automakers continuously compete to build cars that accelerate from 0-60 mph in record time. Over the years, a new model comes onto the market and promises to scratch our need for speed itch. But which cars currently do 0-60 mph the fastest? We've got the answers with this guide to the fastest-accelerating vehicles.
Lamborghini Huracan Evo, 2.9 seconds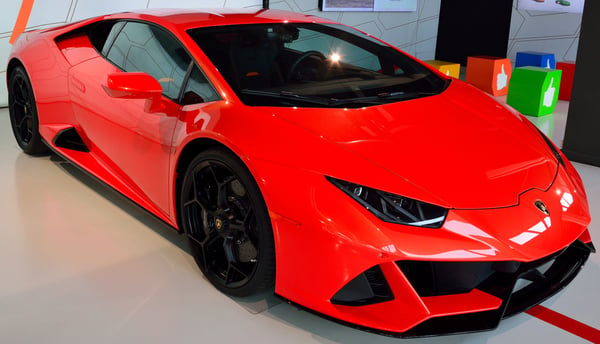 Any car that breaks the three-second barrier is seriously impressive. That's because it's a challenging feat to achieve, and few automakers can claim to have a vehicle that reaches it. Unless you're Lamborghini, that is. The Huracan Evo not only looks fantastic, but it's also a speedster capable of doing 0-60 mph in just 2.9 seconds. As far as supercars go, the Huracan Evo is right up there, and we recently named it one of the best Lambos of all time. And with this kind of acceleration, it's easy to see why.
Koenigsegg Regera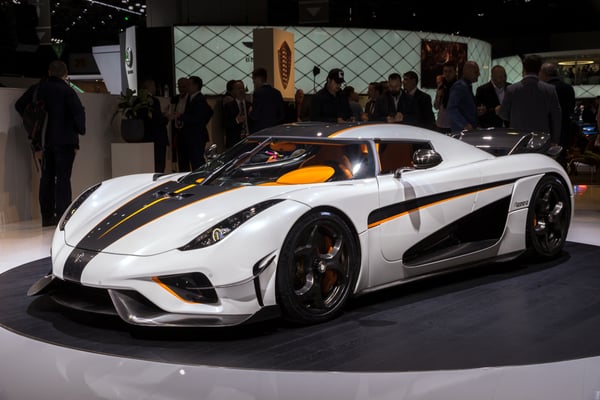 Koenigsegg has been hard at work trying to make the fastest car in the world. And while it's not quite there yet in terms of acceleration, at 0-60 mph in 2.8 seconds, the Regera isn't a bad effort at all – especially as this is the automaker's second-fastest car (more on that in a bit). It can accomplish fast acceleration speeds thanks to a 5-litre twin-turbo V8 engine and an 'Autoskin' system feature that gives the Regera excellent dynamics.
Hennessey

Venom GT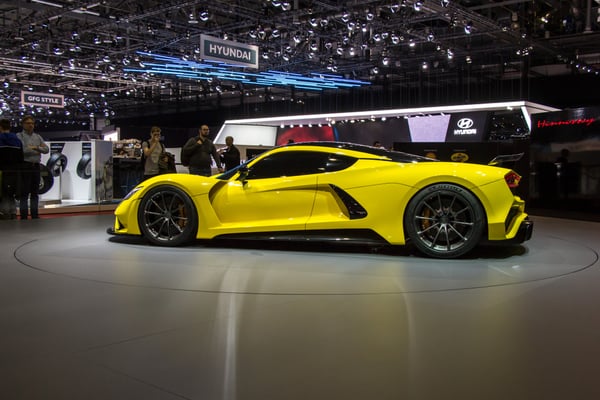 Made in the heart of Texas, the Hennessey Venom GT is quickly becoming a sought-after car with the rich and famous. It's built from a Lotus Exige and reaches 60 mph in an impressive 2.7 seconds. We see you, Hennessy, building your high-speed cars with sleek looks and more power than any regular driver probably needs. And we love you for it.
Porsche 911 Turbo S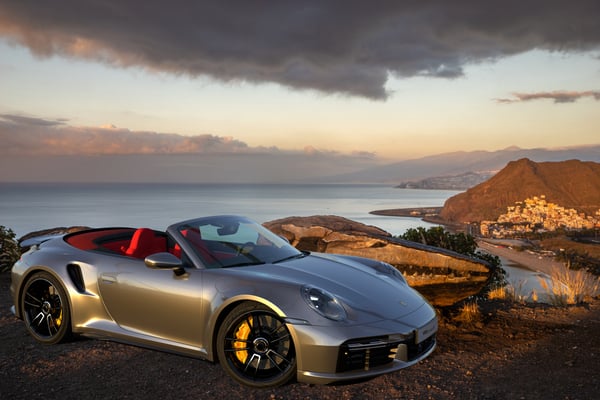 Porsche and speed have always been two words synonyms with each other. This particular Porsche has more torque than even the most extreme 911, thanks to its acceleration from a 3.8-litre twin-turbocharged flat-six. What does that look like when going from 0 to 60 mph? If you find yourself behind the wheel of this beauty, you can expect to hit 60 mph in just 2.6 seconds.
Porsche 918 Spyder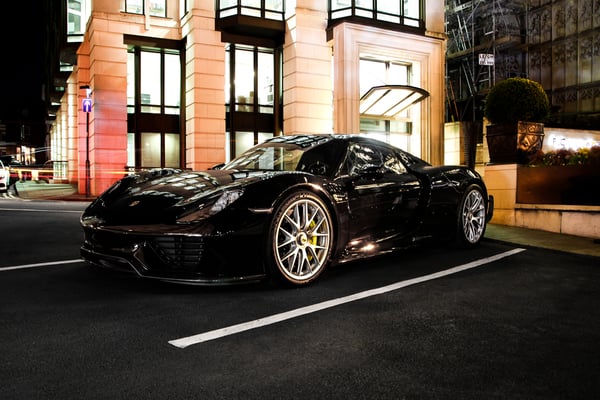 You can't argue against a Porsche and its need for speed. If the 911 Turbo S doesn't accelerate quickly enough for you, the 918 Spyder beats it by one second. You'll hit 60 mph in just 2.5 seconds in this car, a feat matched by Koenigsegg One:1, which is edging ever closer to having the fastest acceleration times in the world.
Tesla Model S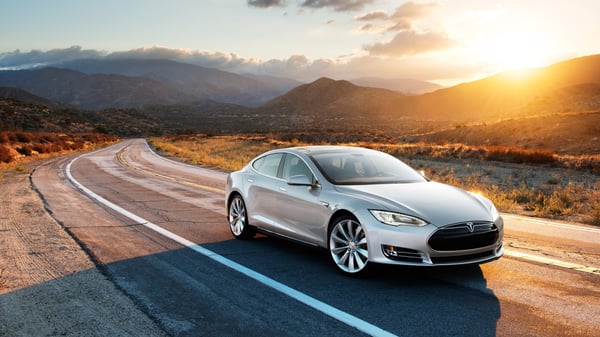 Anyone who thinks electric cars can't match fuel options for speed needs to rethink. Tesla has long been perfecting the art of high-end electric cars, and the Model S is its showpiece vehicle. Drive this beauty, and you'll be doing 0-60 mph in just 2.4 seconds, which makes it the second-fastest car in the world to accelerate so quickly. The Model S isn't alone, though. Joining it is the Porsche Tycan, another electric car. Those EVs, eh?
Ultima Evolution Coupe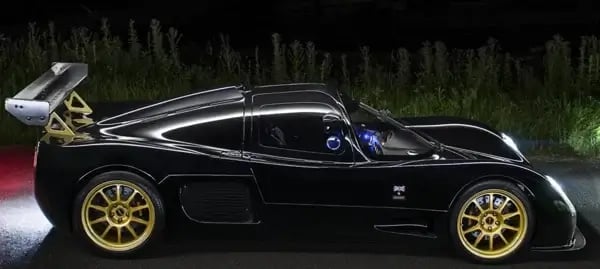 And the winner is… the Ultima Evolution Coupe. This vehicle is quite literally a race car for the road and features a 1,020 bhp, 6.8-litre V8 engine and a 0-60 mph time of 2.3 seconds. Even better, this car sells for around £100,000, which might sound like a lot. But as far as supercars go, it's a steal.
0-60 mph
Carmakers are adding more power, smarter aerodynamics and beginning to implement electric motors, all in the name of going faster. And the cars on our list are all speed demons in their own right, whether it's 0-60 mph acceleration or hitting top speeds over a longer period of time. Blink, and you'll miss them.
If you love fast cars like comedian Jimmy Carr, you'll enjoy this article on his car collection, which includes a Marussia F1!